The sprinter also quipped that everyone needs to be optimistic and hope everything will return back to normal.
Amiya Mallick, the national record holder for 100m sprint in India, has been trying to deal with the current lockdown period similarly to his fellow athletes. After suffering a number of injuries in his career, he has now received some valuable time to let his body heal and spend some time with his loved ones as well.
The 27-year-old is keeping himself as fit as possible, being only able to do core workouts at home as the lockdown period restricts him from training elsewhere. But he is a blessed man to be termed the 'fastest man in India' for holding the record and in an interview with the Times of India, he spoke about it in details.
"It fascinated me when I was at school and came across a general knowledge book having this question with few options then I was a fast runner in my grade (5th) ever since I dreamed of acquiring more skills to improve my performance. Now I feel blessed that I did it but again, goals have changed over time," Amiya Mallick said.
The sprinter also explained why he loves the 100m races more than 200m ones, terming it a more 'exciting 'prospect of having the stadium on their toes from the start to finish. Mallick has also had the honor of training under Glen Mills, the former coach of Olympic gold medalist Usain Bolt and Yohan Blake.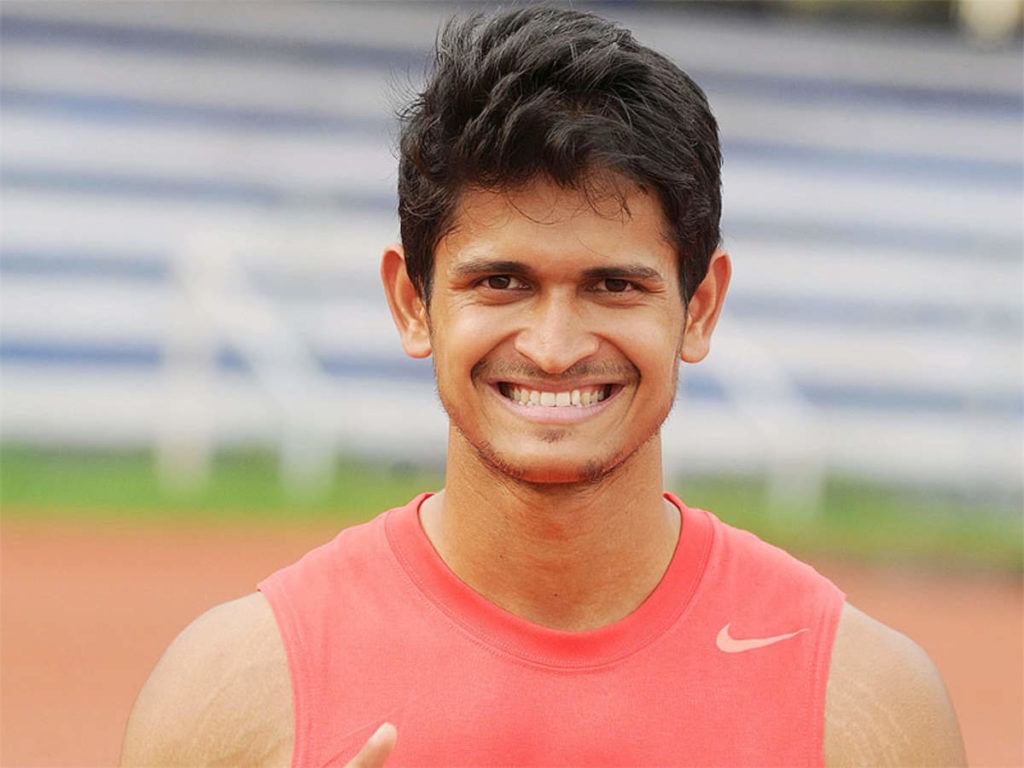 Asked about what experienced he learnt from such an experience, Amiya Mallick explained, "That was a dream come true when I got the opportunity to go to Jamaica to train with them and with that exposure my running technique changed and more strength was built which took a year. In 2016, the National Record was broken."
Amiya Mallick was quizzed regarding his opinion on the Olympics being postponed and whether it's a good thing for him when he answered, "I don't want to see it as a blessing in disguise given people are suffering because of the pandemic, but I hope once thing get back to normal I will chalk down my plan for Tokyo."
Mallick also believes the sporting world will change in light of the COVID-19 pandemic and digital platforms will now play a major role. He said, "Change is unavoidable unless we find a vaccine and everyone'  health is a top priority at present. Here digital platforms will play a major role and fans can use social platforms to discuss their favorite athlete and team."
Amiya Mallick believes the sportsperson will be greatly effected at not having the fans cheering on for them and it'll be a difficult challenge for the athletes to perform in empty stadiums. "The sportsperson will be much affected without fans as they are the heartbeat of every sport and without them, it would be difficult but keeping in mind the present situation we can be optimistic and hope things will get normal soon. As so much is at stake, for now, we have to resume sports without fans," he opined.
Mallick, like many other athletes, is caught in a difficult predicament as there is no confirmation when Olympic athletes can properly train in facilities or take part in competitions. Till the coronavirus pandemic can be contained in the country, he'll need to keep himself fit at home and keep preparing himself for the challenges ahead.
For more updates, follow Khel Now on Twitter, Instagram and join our community on Telegram.