These players have a major set of achievements which include medals at big events.
The sport of badminton has seen several legends in various eras. The competition which was once dominated by the Chinese, now has much more diversified players who have splendidly taken over the sport. The men's singles scene is very competitive right now and one has to be a pretty special player to make a mark. Here are five of the best men's singles badminton players in 2022.
5. Chou Tien-chen
Chinese Taipei shuttler Chou Tien-chen has been one of the top-class players in the men's singles for long. The former World No. 2 has an impressive record in many major tournaments, be it the World Tour or continental games.
Chou has seven World Tour titles to his name and was a runner-up in nine. He also won two consecutive medals at the Asian Games, with a bronze in 2014 and silver in 2018. The ace has been a threat to all the leading players in the circuit. His never-say-die attitude and outstanding retrieving capability make him an even tougher opponent.
4. Anthony Ginting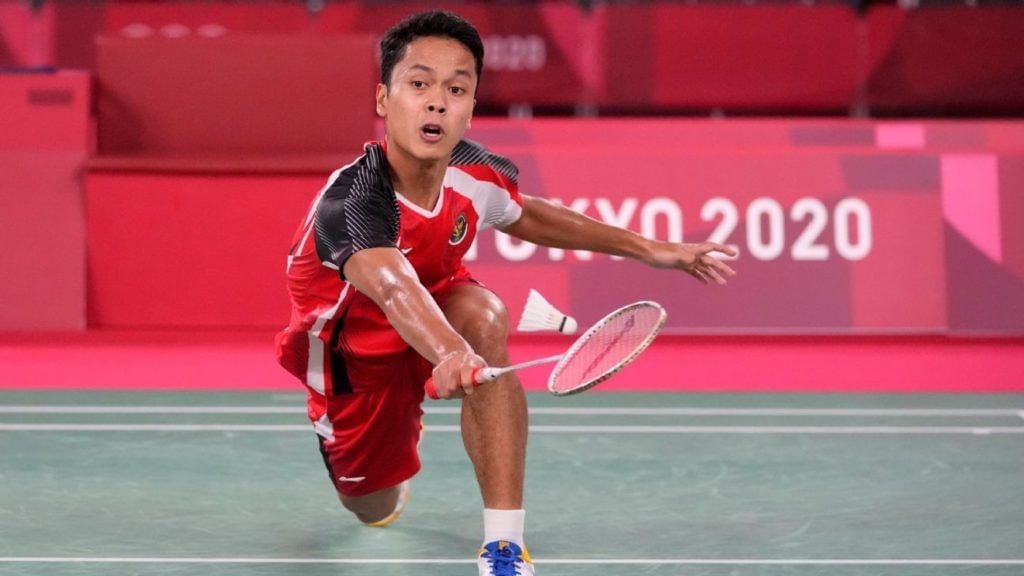 Anthony Sinisuka Ginting has been one of the most successful players from Indonesia and his achievements are also compared with the great Taufik Hidayat. He has been as high as No. 3 in the world rankings.
Ginting has a total of four World Tour titles to his name while he was a runner-up in five. His major achievements include bronze medals at the Asian Games 2018 as well as the Olympics 2020.
In his early days, Ginting also won bronze medals at the Youth Olympic Games as well as the World Junior Championships, both coming in the year 2014.
3. Anders Antonsen
World No. 3 Anders Antonsen has shown phenomenal growth in the past couple of years to become one of the best men's singles badminton players. The Dane has never failed to impress in any tournament in which he plays.
Antonsen has been a winner in three World Tour Tournaments and had to settle for second-best in four. The Dane stole the spotlight when he defeated his compatriot Viktor Axelsen at the World Tour Finals 2020, which remains one of his biggest achievements. He also won the European Championships in 2020.
The Dane has secured two consecutive medals at the World Championships, including silver in 2019 and a bronze in 2021. He also triumphed at the European Games 2019 with a gold medal.
2. Kento Momota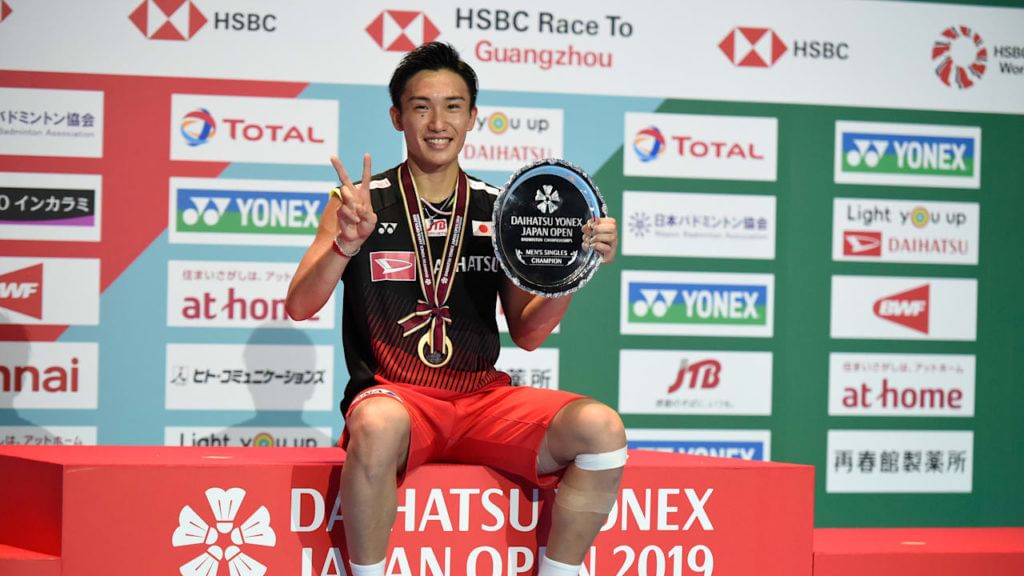 If there is any such thing as a fabulous comeback, then Kento Momota would surely have his name. The Japanese shuttler rose to World No. 1 in 2018 after coming out of a ban in 2017. The left-hander is regarded as one of the best men's singles badminton players of this era. Momota also entered the Guinness Book of World Records for most titles in a calendar year (11) in 2019. The same year saw him being awarded the BWF Best Male Player of the Year.
The former World No. 1 has two Asian Championships, two World Championships as well as one All England Open title to his name. His World Tour achievements include a whopping 19 titles along with four silver medals.
1. Viktor Axelsen
World No. 1 Viktor Axelsen's is certainly the best men's singles badminton player currently. The tall Dane has won several titles in his career and medals at almost all major events.
The Danish shuttler was recently crowned the gold medallst at the Tokyo Olympics. He had already won bronze at the Rio Olympics 2016, making him only the second player from his country to win two consecutive Olympic medals. Axelsen has 16 World Tour titles to his name and was a silver medalist at 12 events.
His galore of achievements include gold medals at the All England Open, World Championships, European Games as well as the World Tour Finals (previously known as World Super Series Finals).
For more updates, follow Khel Now on Twitter, Instagram and Facebook.