These ladies have proven themselves efficient in front of goal.
Women's hockey is saturated with talent. The skills on display in their games are astounding. In every position you will see capable players holding their own. Be it defenders, midfielders, goalkeepers or the forwards. Each player plays their heart out when they are on the field. Today, we are going to concern ourselves with the strikers.
These strikers or forwards are endowed with the sole responsibility of scoring goals. They have to be skillful, opportunistic and have great positioning skills. Most importantly, these goalscorers need to have the ability to keep calm and be quick decision-makers in taking shots. Adapting their gameplan in accordance with the opposition defence is also key.
So, here's a look at the top strikers in women's hockey in 2022.
5. Lisa Altenburg (Germany)
Lisa Altenburg has proved time and again how she is a leader in the German forward line. The lady from Monchengladbach is undoubtedly a talented goalscorer. Altenburg has scored 33 goals in 132 international appearances and is always on the lookout for more.
The 32-year-old is also a three-time Olympian. She has scored a total of 10 goals in her Olympic exploits so far. She won a bronze medal with Germany at the 2016 Rio Olympics there. Her recent performances at the Tokyo Olympics were noteworthy too. She scored four goals at the event.
4. Frederique Matla (Netherlands)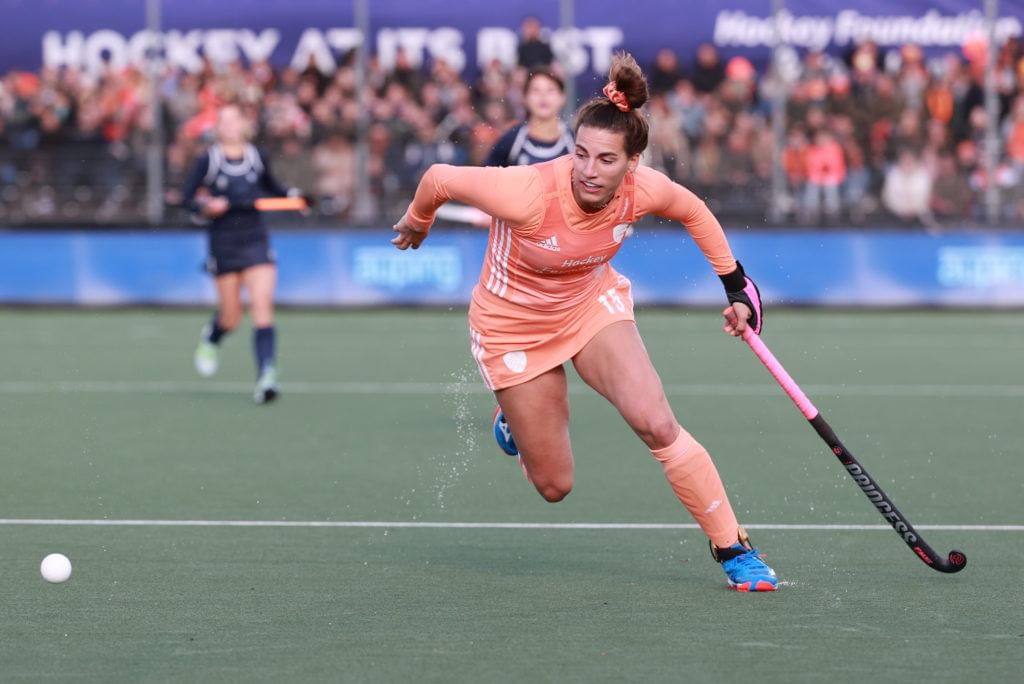 Frederique Matla is literally going through a golden patch in her career. The Dutch forward is not missing a beat. A gold streak that started in 2017 at the EuroHockey Championship is still going strong. She won gold at the FIH Pro League in 2019 in Amstelveen and the 2018 World Cup in London.
She scored four goals in that World Cup, aiding her side to victory. However, her flair with the stick came into prominence at the 2021 EuroHockey Championship. She was the top scorer there with eight goals and helped the Dutch side win their 11th title. She carried her form into the 2020 Olympics as well.
Matla scored nine goals in Tokyo and became the highest scorer yet again at a mega event. The Dutch won gold in Tokyo courtesy of her blazing performances. The Huizen native has scored 37 goals so far for her national side.
3. Maria Jose Granatto (Argentina)
The younger sister of Argentinian forward Victoria Granatto. Maria is one of the best strikers of women's hockey in 2022. So much so that she has surpassed her sibling in every department. Maria has made more appearances for the Las Leonas and also scored more goals. Maria is now an experienced player with 150 appearances and 88 goals.
The diminutive Club Santa Barbara player was recently seen at the 2022 Pan American Cup. Not only did she score four goals at the event but was also adjudged the Best Player of the Tournament. She is currently busy playing in the FIH Pro League.
2. Emily Chalker (Australia)
Emily Chalker joined the Australian senior squad as a teenager. She was the youngest in her squad at the 2012 London Olympics. Chalker has all the skills required to be a top striker and is hard to mark. Her movement and slick stick work also help her immensely.
The Crookwell native is hard to handle for any defender. She is constantly found bouncing, leaping and diving into her opponents and controlling the attacking circle. The 29-year-old has since amassed 89 goals for Australia in 255 appearances. Her recent performances at the Tokyo Olympics were also exceptional. She was the third-highest goalscorer with five goals.
If things go right, Chalker could be well in line to break Australian hockey legend Alysson Annan's 166 goals record, thus becoming one of the greatest strikers of all time in women's hockey. The 29-year-old player has many years to give to the sport.
1. Rani Rampal (India)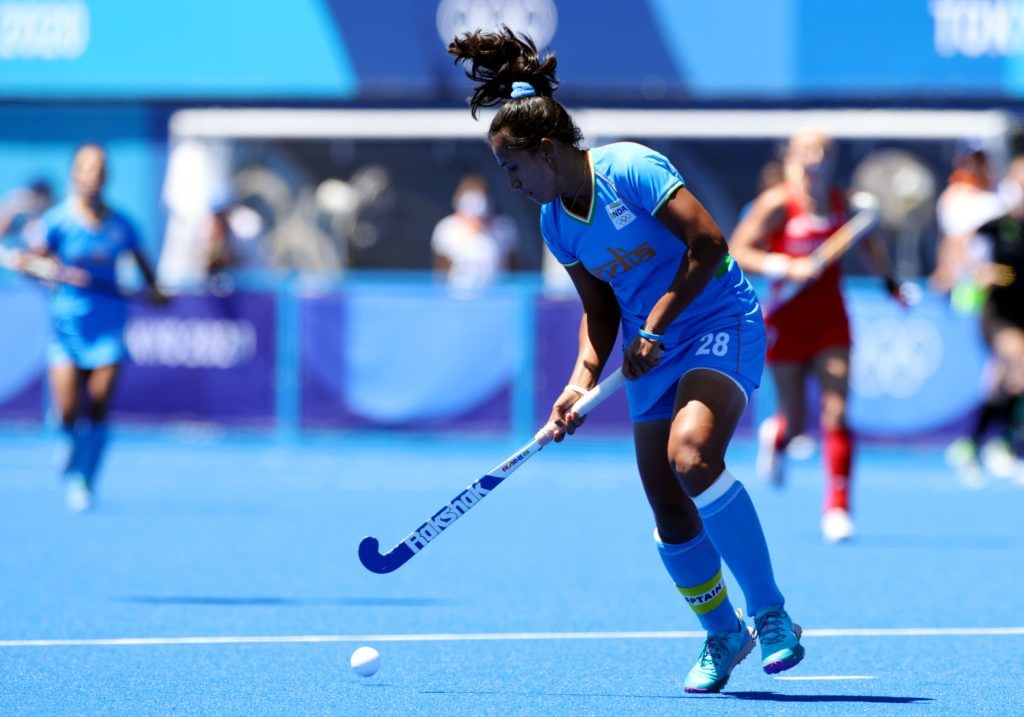 Unlike the other names on this list Rani Rampal is not an Olympic medalist. She is also part of a team that is in the top five in the FIH rankings. Even then, Rampal has managed to standout. Rani's long career has seen her score goals against every team with ease. This is exactly why she is one of the all-time top scorers for India as well as in women's hockey as a whole.
Rani has scored 117 goals for India in her 250 appearances. Moreover, she has also seen great success in the sport as an individual. Gold medals at the Asian Champions Trophy, Asia Cup and South Asian Games adorn her cabinet. She was also captain of the historic Indian squad that reached the semi-finals at the Olympics for the first time.
For more updates, follow Khel Now on Twitter, Instagram and Facebook.