Other Sports
History maker Krushna Tanpure eyes Paralympics medal in Para Triathlon
By

M Sudharshan
Khel Now also spoke to Harish Prasad, Developmental Officer of Triathlon India, who spoke on the sport's gradual rise.
The para-triathlon has started to make a positive wave in India. Many para triathletes across India have started to show interest in the sport (combination of swimming, cycling, and running). To be precise, Krushna Tanpure from Maharashtra won the first medal for India in a World Cup (considering both able-body and para-athletes).
Khel Now got an opportunity to interact with Harish Prasad (Developmental Officer of Triathlon India) who explained how the para-triathlon body was set up in India and the developments going ahead.
Harish said, "World Triathlon manages both able and para-triathlon whereas if we look at other sports there are separate sports bodies and aren't interlinked. The World Triathlon asked all the national federations of the sport to form a similar setup for a para division; similar to what they did.
"In India we have PCI (Para Committee of India) which affiliates federations to handle the para activities in India. The Federation for para-triathlon was officially formed last year (early 2022) but before the recognition itself, we had conducted an event with 30 odd para participants turning up for the event."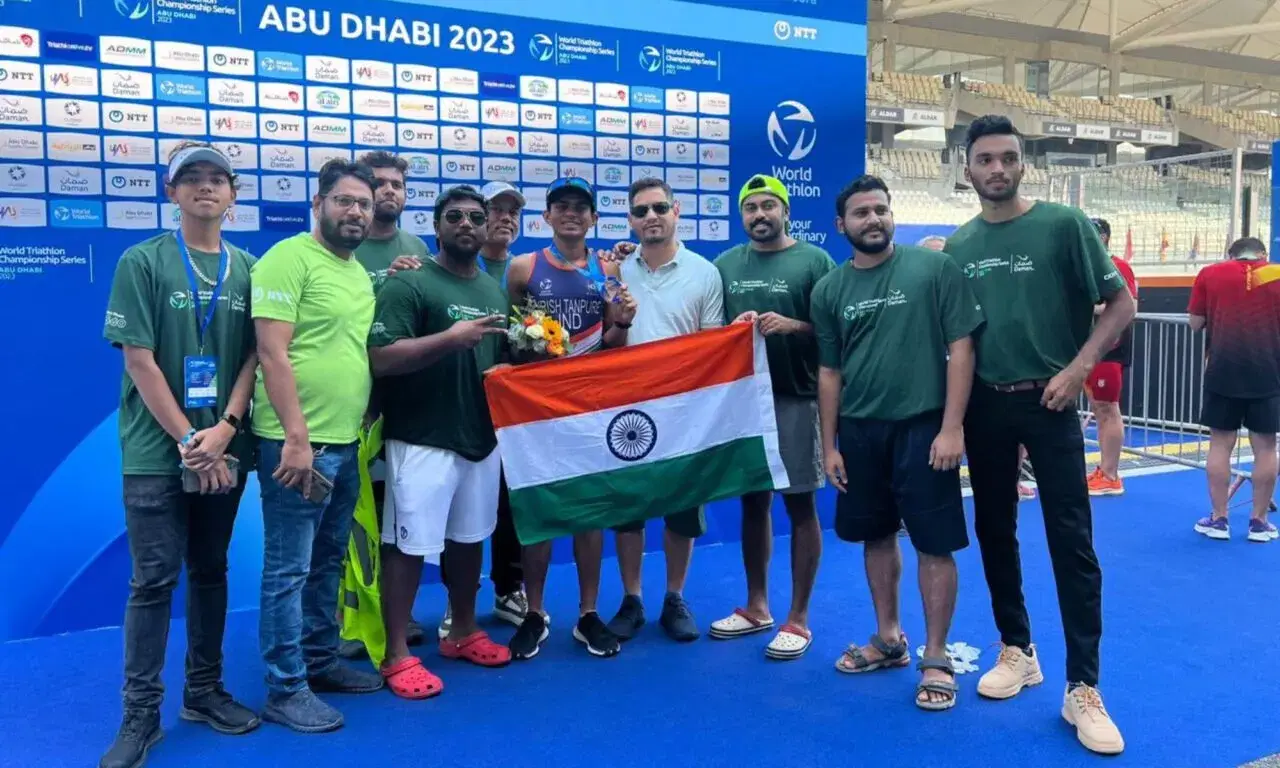 "We never expected this number and all the athletes who participated had the determination to complete the race. The able-body athletes were inspired to see the effort the para-triathletes put in (at each transition). Before the para event, close to 200 participants participated in the open event for able-body athletes. All the participants after their race got over stood up and cheered for the para event till the end.
"After the race, the results were forwarded to World Triathlon and they were impressed by the timings of the para triathletes. A few specific timings were considered World standard but to put things into perspective this was the first time the athletes were participating in a first proper triathlon event. All the athletes in the past were part of other para-sport (majorly swimming, cycling, and running). Para swimming in particular consisted most number of para triathletes."
Major Learnings
"There was a lot of learning in conducting the first event in India. We were frequently in talks with World Triathlon who were guiding us on how to conduct. The main focus for us was on arranging the medical facilities. Triathlon is a high-intensity cardiovascular sport and prior to the event, we collected the medical information of the athletes which was circulated to the Centre for Sports Science (CSC)."
"Also, we conduct competitions at public infrastructures, so we cannot control the entire area which we would like to (as in other sports). There can be many unexpected things that could occur in between a race that can hamper athletes' performance. Overall it was a great experience with a lot of new learnings and conducting a triathlon event is not easy with three sporting activities going on one after another."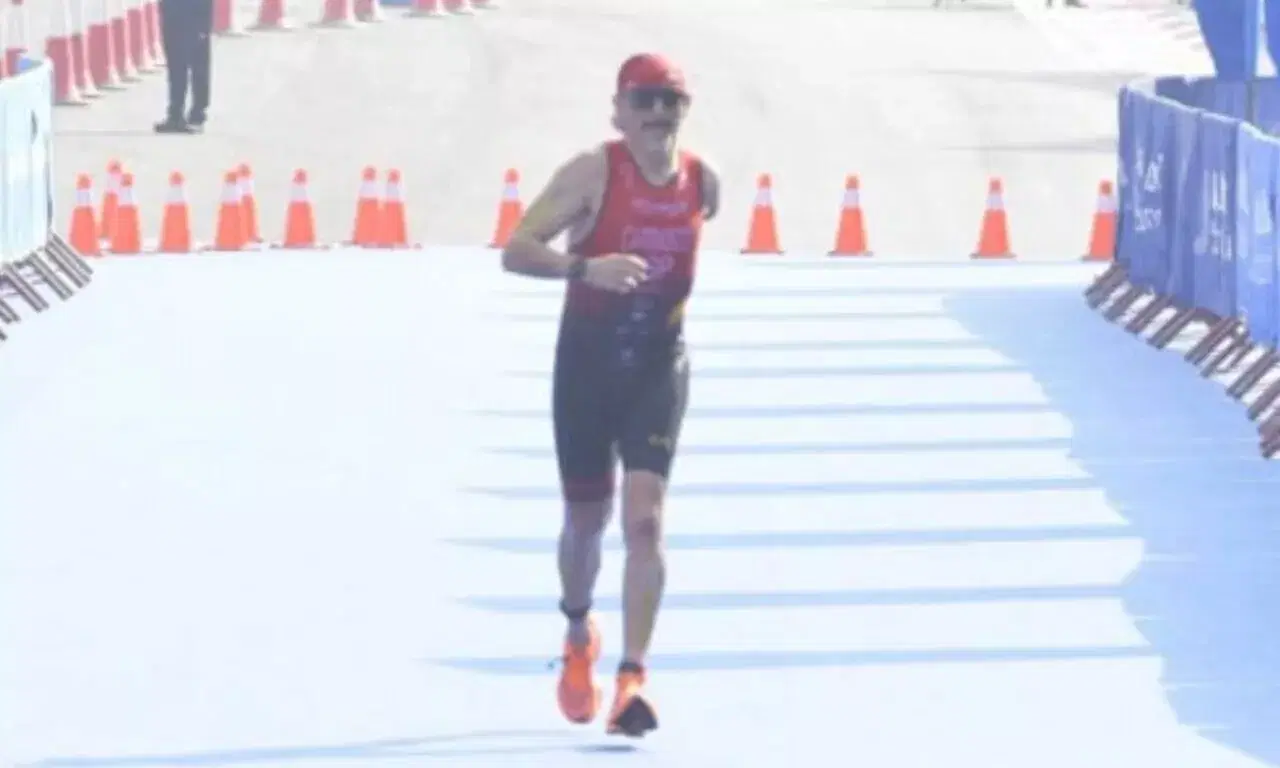 "In the recently concluded 1st para national championships in Chennai, we had only 15 participants. There are several classes in para (PTS 3, PTS 4, and PTS 5) and initially, we thought of conducting the event if there were at least five per class. In the end, we ended up having only 15 athletes participating. We then clubbed all the athletes inside a single class and went ahead. There is hardly any competition conducted for para triathletes, so we did not want to cancel the event but rather went ahead."
Indian Sports Live Coverage on Khel Now
Krushna Tanpure
Krushna Tanpure is one of the emerging triathletes from India. He recently won the first para-national triathlon championships held in Chennai. The athlete spoke exclusively about how he took up the sport and the process to date.
Initial struggles
Krushna said, "When I was in grade XI my body weight was close to 30kg and people around used to make fun of me as I did not possess a good fitness level. Then I wanted to improve my fitness and it was when I took up triathlon. One of my friends explained the sport to me and from there on I started practicing (aged 17).
Also, para-triathlon is part of Paralympics and I could easily fit inside a particular class (PTS 4) and participate. Before the triathlon, I was interested in Ironman but my fitness level wasn't good for the sport."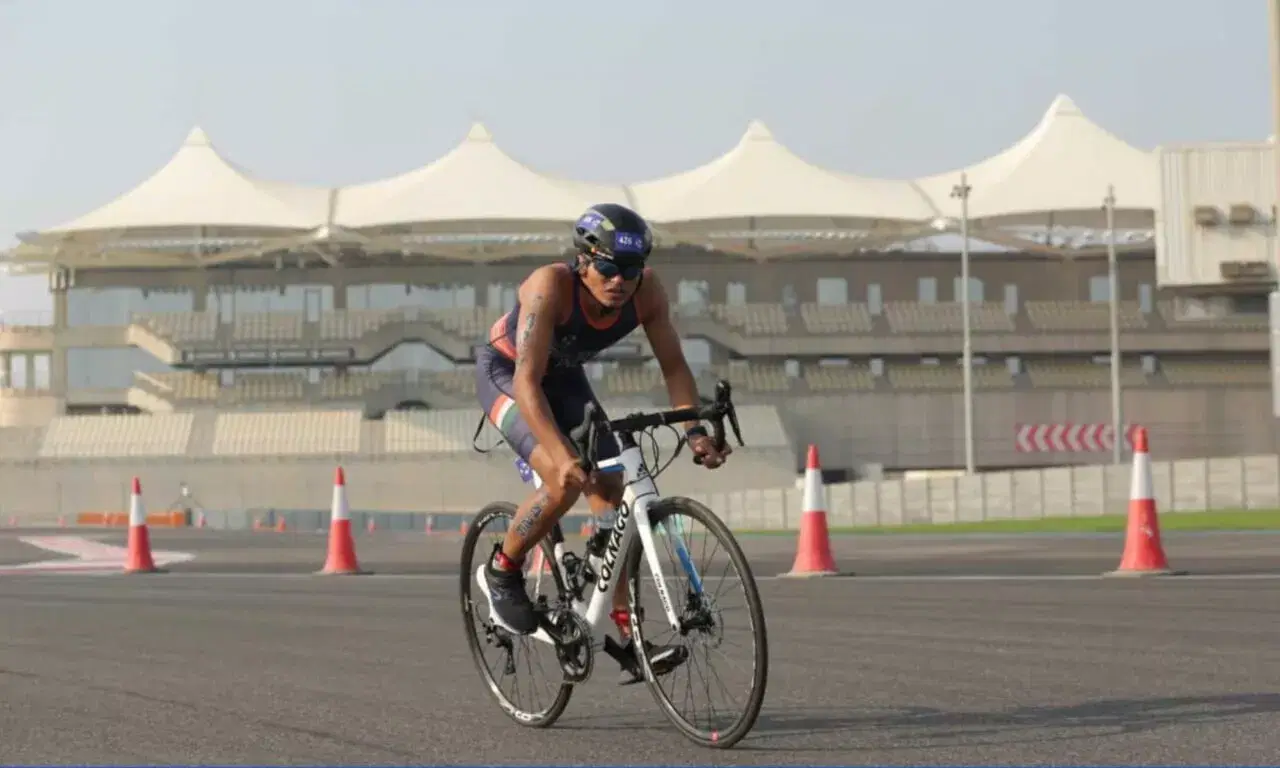 "Initially, even running a 100m sprint was a big deal but I slowly started practicing hard and in around six months' time, I started running 10km every day. The progression helped me gain confidence and again within a year's time I registered for a marathon. I became the first person from my college to complete a marathon in 50 years."
"After the marathon's success, I left home and shifted to Pune. I started doing some part-time jobs for financial stability. After a few months time, I started working in decathlon. The people there liked my passion for the sport and gave me a cycle for practise. Also, due to a lack of sponsorship, I do not own a specified cycle and during the competitions, I usually take a rented cycle or use my friend's cycle."
Recent success
Krushna Tanpure made his World Championships finals debut in the men's PTS4 event and became the first Para athlete from India to compete on World Triathlon's highest stage. The 24-year-old finished on the podium in the World Triathlon World Cup held in Abu Dhabi earlier this year and became the first Indian to do so.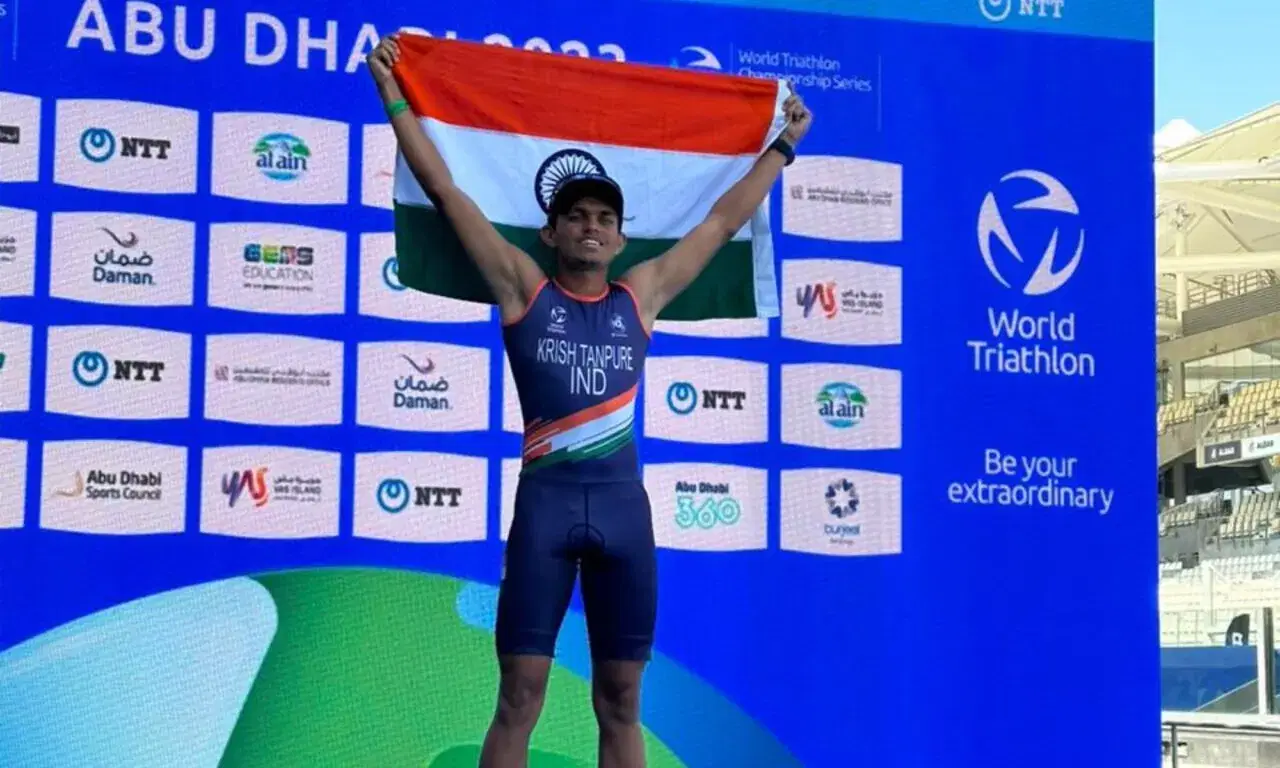 "The World Triathlon gave me a scholarship after my performance at the World level. This helped me prepare for the World Cup (along with the travel expenses) where I won a medal. Also, I performed well (finishing first) at the recently concluded 1st national para-triathlon championships, but overall there is still room for improvement.
"The Maharashtra government recently started sponsoring my training (including hostel and food) at the Balewadi stadium in Pune. If I start receiving more financial support or sponsorships then it is possible for me to improve further and compete among the world's best. My ultimate goal is to compete at the Paralympics," asserts Krushna Tanpure.
For more updates, follow Khel Now on Facebook, Twitter, and Instagram and join our community on Telegram.