The Janauary transfer window is only a couple of weeks away.
We are nearing the end of the FIFA World Cup 2022, and this tournament has undoubtedly been laden with the most twists and thrills seen in a World Cup. Nations propelled by players we seldom hear about have been revelations in this World Cup, and several top European clubs will be keeping an eye on their movements.
This World Cup has seen many great players emerge on the scene and display their brilliance on the pitch. Rumours have already begun to circulate in the news, with several teams keeping tabs on individuals they want to sign. Without further ado, here are the top ten players that will be available for big-money moves in the January transfer window.
10. Ismaila Sarr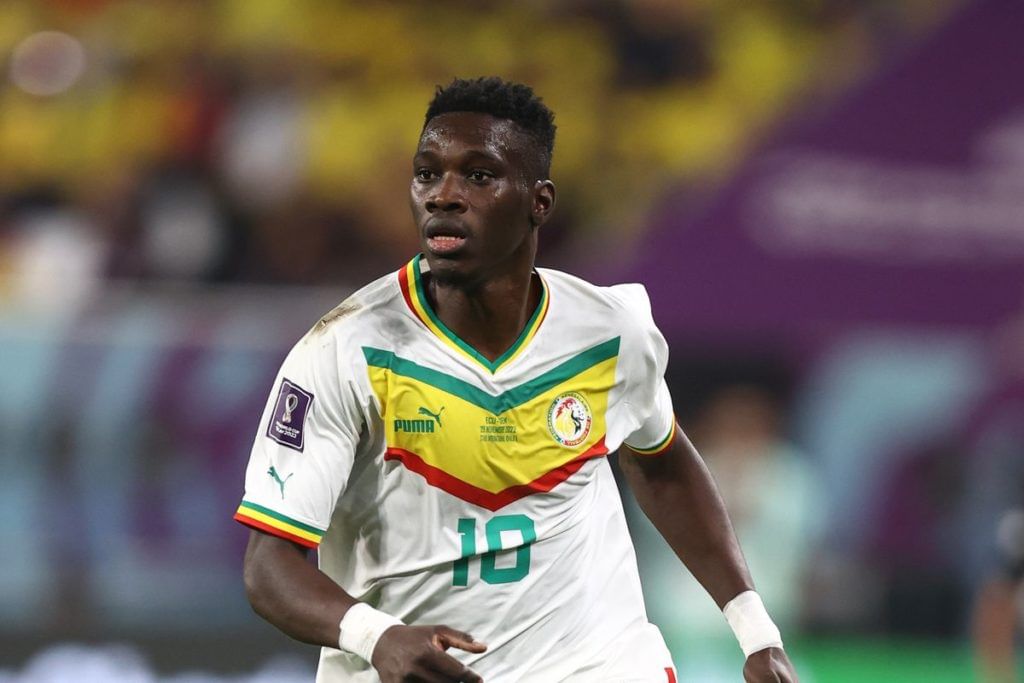 Many had forgotten what a threat Ismaila Sarr was, but his move to Watford did make him an overlooked player. Liverpool was interested in him once, but they chose Diego Jota, and other Premier League clubs were as well. He was at his best at the World Cup, wrecking chaos for defenders as he powered Senegal out of the group stage. Everton prepare to sign the player, albeit his initial price will be determined by Watford following his great performance at the World Cup.
9. Adrien Rabiot
The Juventus midfielder has often been overlooked due to his poor club performance, and he was once targeted by Premier League team Manchester United. But, at the World Cup, Adrien Rabiot has been exceptional, and he is one of their best midfielders. Rabiot's contract expires next summer, and Newcastle has expressed curiosity about the Frenchman.
Trending World Football Articles:
8. Yunus Musah
Musah was noteworthy in the United States' run to the round of 16, and this World Cup has been a momentous occasion for the youngster. He is currently a Valencia player and was one of the finest players for the USA against Wales and England. Chelsea and Arsenal may participate in the race to sign the New York-born midfielder if his demand price matches theirs.
7. Dominik Livakovic
Livakovic may have arrived late in the picture, but following his courageous performances against Japan and Brazil, he will undoubtedly become a demanded goalkeeper in Europe. He is the only World Cup player to have saved the most penalties and made the most saves against Brazil. Livakovic has put in an outstanding showing, and it would not be shocking if he is named tournament goalie of the year. According to rumours, the Bundesliga heavyweights are already planning to bring him to Bayern Munich.
6. Sofyan Amrabat
Sofyan Amrabat has had an amazing World Cup, and now that Morocco faces France in the semi-finals. He will be driven to carry his country to its first-ever World Cup final. Amrabat is a complete midfielder with flair, and his involvement has assisted Morocco in midfield and against major nations. He is undoubtedly on the radar of several clubs, with Liverpool head coach Jurgen Klopp delighted by his performance. And his brother Nordin Amrabat suggesting he will join PSG. It remains to be seen, and for the time being, he is entirely focused on the semi-final encounter against France.
5. Joao Felix
Felix scored a goal and assisted another, and his showing was satisfactory enough to signal and tempt many clubs as he looks to leave Atletico Madrid if Diego Simeone remains as manager. Portugal was unfortunately to be eliminated in the quarter-finals by Morocco, and now Atletico Madrid is searching for a new club; we already have numerous bids from United and Arsenal, and the La Liga giants are eager to sell their pricey signing.
[Total_Soft_Poll id="5″]
4. Alexis Mac Allister
The Brighton player did not play in the first game, but when he was deployed, he quickly became Argentina's most vital midfielder, starting every game and earning a goal and an assist in this World Cup. He has helped to calm things down in midfield alongside Enzo Fernandez, who is a key member of Argentina's midfield.
And the 23-year-old will be aiming to leave Brighton in quest of greater success after Tottenham expressed interest in him. However, the Brighton player's first emphasis is the World Cup final on Sunday.
3. Enzo Fernandez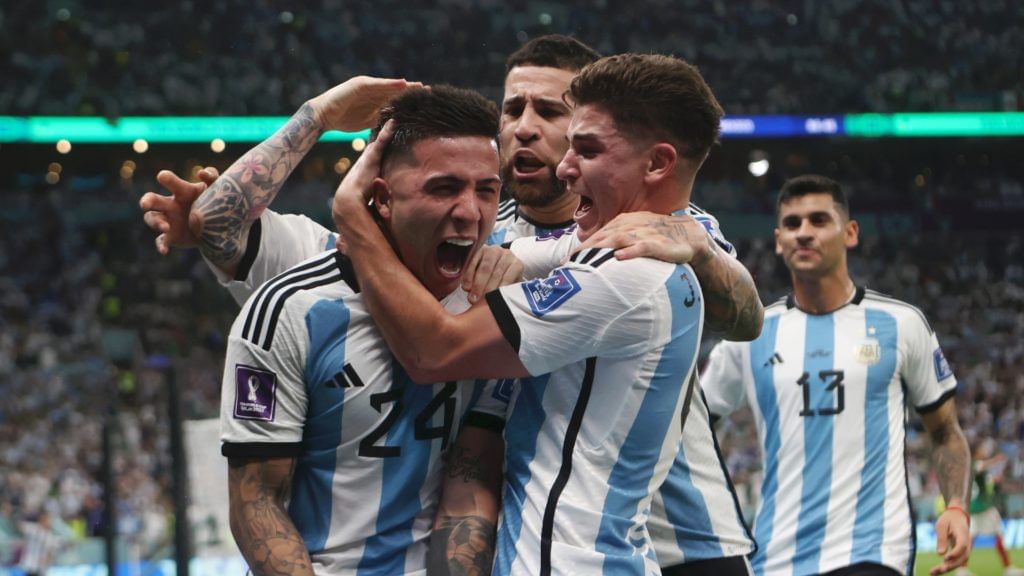 Benfica's Enzo Fernandez, like Mac Allister, has helped to strengthen Argentina's midfield, and he is currently Europe's most prized midfielder, with many top clubs eager in acquiring him. He has scored and assisted once in six World Cup 2022 matches, and while Barcelona, Liverpool, Real Madrid, and Manchester United are all interested in signing him, it appears that Liverpool seems to be the favourite.
2. Josko Gvardiol
Nobody knew who Gvardiol was until he flashed his defensive intelligence against Belgium and Brazil and contributed to his team's reaching the World Cup 2022 semi-finals. He played like a veteran player for Croatia despite being only 20 years old, and also hailed as the tournament's best defender. Gvardiol defended like a fortress against an offensive squad like Belgium, Morocco, and Brazil for an ageing team like Croatia. Many Premier League clubs have already lined up to sign him, including Manchester United, City, Chelsea, and Liverpool.
1. Jude Bellingham
While Liverpool and Real Madrid chase for Bellingham before the tournament, new clubs will join in after his performance. His World Cup output demonstrated that he is the world's best midfielder, and with one goal in five matches, Bellingham indicated that he is more than just a midfielder; at only 19, he wields a wealth of talent, and whichever club signs him will fix their midfield dilemma for the next two decades.
For more updates, follow Khel Now on Facebook, Twitter, and Instagram and join our community on Telegram.