These players were key in attack for club and county
Football, with its rich history, has evolved into a more tactical game. Nowadays to win a game, you need more than just great players and goals. Every aspect of the game, right from recruitment to training has become more and more complex to give the best output and win the game. Now its not just about attackers and defenders but various positions have also sprung up depending on the style of play. To get the best outputs, Managers look to choose the players who can fulfil their playing style demands.
One such position extremely important to the play of football is the Left Winger. As the name suggest, this particular type of player plays in the left side of attack. This position is responsible for the supply of crosses and cutting inside to attack. They are the possessors of great dribbling skills and a speed sufficient to perform a perfect Counterattack from defence to offence. In 2022, we got to see some of the best left wingers dominate the scene of football across top five leagues.
Let's look at the top Left Wingers of 2022:
10. Gabriel Martinelli
Arsenal
The 21-year-old Arsenal superstar is having a good time with Gunners this season. The Gunners are currently at top of the Premier League table, followed by the obvious Manchester City. Under Mikel Arteta, the Brazilian has been phenomenal in attacks. He has scored a total of five goals and provided two assists in 14 Premier League matches in the ongoing season. The Left winger is currently on many clubs' transfer radar.
9. Khvicha Kvaratskhelia
Napoli
Napoli signed this player in the summer of 2022, and it has been their best signing of the year. The 21 years old winger has just exploded the Serie A. Napoli are at the top of the table in Italy and are still unbeaten in the Serie A. Kvaratskhelia has scored a total of six goals and provided five assists in 12 Serie A matches. He has also scored two goals in Champions League this season.
8. Marcus Rashford
Manchester United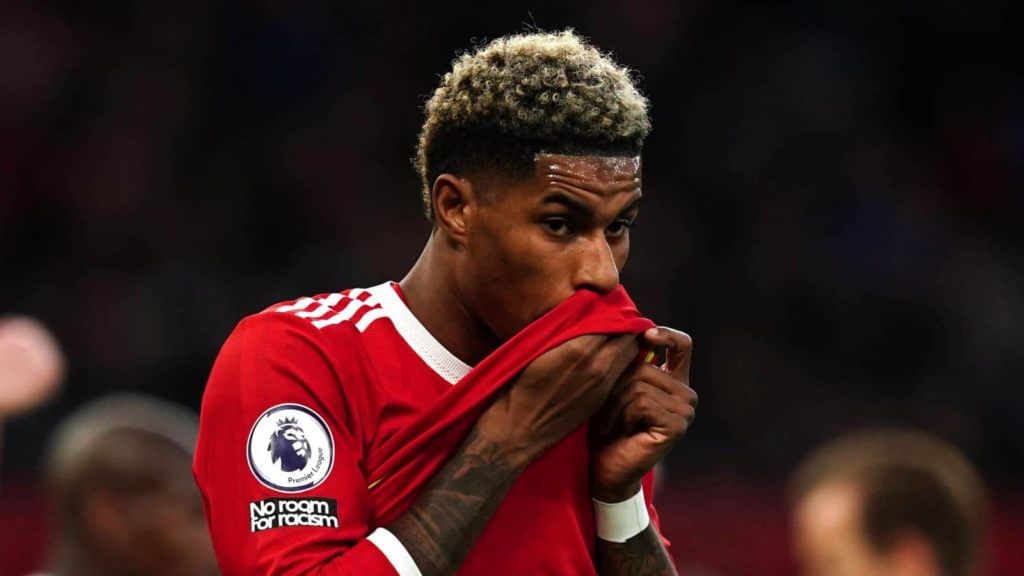 The Manchester United forward had a good World Cup. Although England got eliminated in the Quarters but on a personal level, it was a good World Cup for Rashford. He managed to score three goals, including a beautiful freekick. The Manchester United Youth academy players has speed and dribble required to be the most lethal attackers. The 25 years old has scored four goals and provided 2 assists this season in 14 Premier League matches. He has also scored three goals and provided an assist in four Europa League matches.
7. Rafael Leao
AC Milan
The Portuguese winger is a hot topic in the transfer market after his performance with AC Milan as well as for Portugal in the World Cup. He has scored two goals in the World Cup for his national side. He was instrumental in the Serie A winning AC Milan side last season. This season, he has scored a total of six goals and provided four assists in 14 Serie A matches. He has a goal and gave two assists in six Champions League matches.
Trending World Football Articles:
6. Phil Foden
Manchester City
The 22-year-old is a key figure in Pep Guardiola's Manchester City side. His speed and passing skills have received appreciation from many experts. He was in the English World Cup squad and scored a goal and provided two assists. For his club, he has performed well as usual. Foden has scored seven goals and provided four assists in 14 Premier League matches. Currently, City are second in the table, under Arsenal. He has scored once and provided an assist in the champion league this season.
5. Cody Gakpo
PSV Eindhoven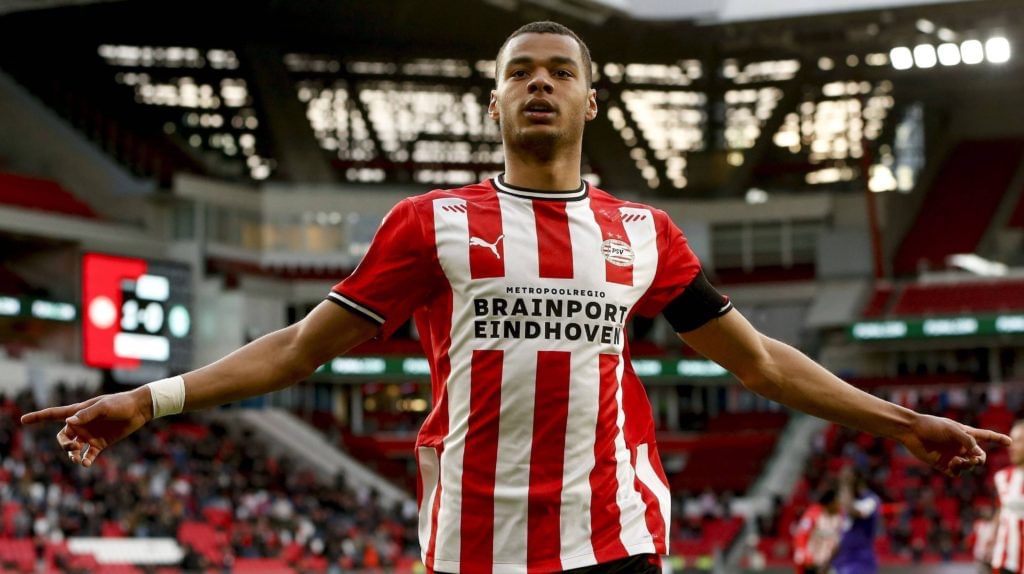 The Dutch superstar was phenomenal in the World Cup for Netherlands. He was the Dutch top scorer with three in the tournament which attracted many big clubs, like Manchester United. For PSV, he has been just brilliant. Gakpo has scored nine goals and provided a whopping 12 assists in the season so far. He has just played 14 matches. He has also proved himself in the Europa League with three goals and three assists in five matches. As mentioned, his talent has invited many big club's interest with Manchester United leading the line.
4. Son Heung Min
Tottenham Hotspurs
The South Korean Star's World Cup was good on a team level but average on an individual level. Although, the South Koreans managed to reach the last 16 as compared to their 2018 group stage exit but Son only managed to bag an assist. He was also injured and played wearing a Face mask in Qatar. He has scored three goals and provided two assists this season. Son has also scored two goals in Champions League this season. The Asian games gold medallist scored 23 goals last season, with a hattrick against Aston Villa in April 2022.
3. Neymar Jr.
Paris St. Germain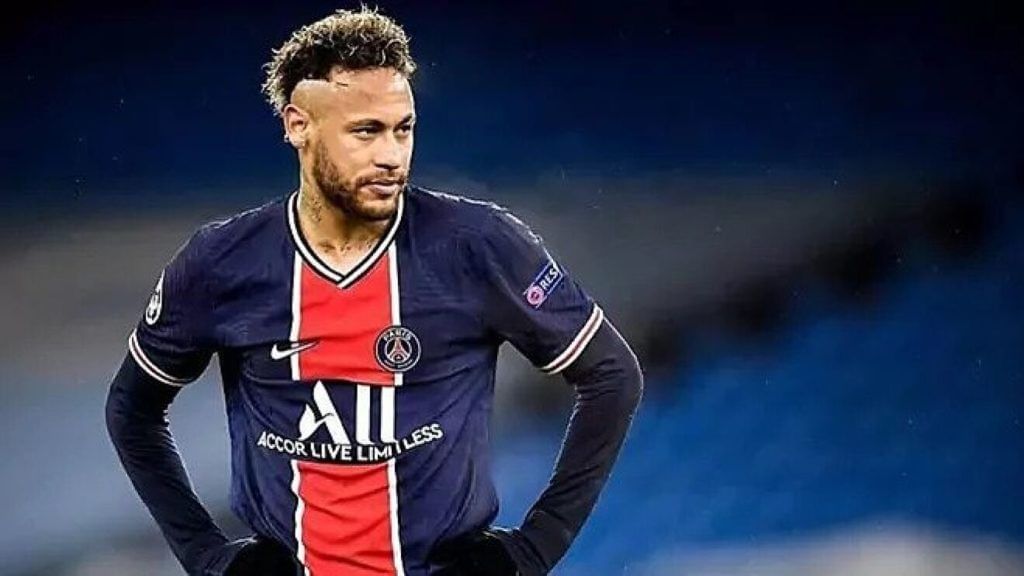 The Brazilian superstar has been in outstanding form for PSG this season. He is hell bent on winning the biggest trophies of Europe and his form seems to be just right for it. With an inform Messi and Mbappe, He is part of the most ferocious attack in the whole world. He was eliminated with the Brazilian national side in the Quarters but will be looking to win big in Europe. Neymar has provided nine assists and scored 11 goals in 14 Ligue 1 matches. He has also scored and assisted twice in the Champions League. It will be interesting to watch, the PSG attacking trio in action after their World Cup stints.
2. Sadio Mane
Bayern Munich
The Senegalese forward missed the World Cup in Qatar due to injury. Although he won the African Cup of Nations with his national side. The former Liverpool striker has justified Bayern's move to bring him in by his stellar performance. Mane has scored six goals and assisted thrice in the Bundesliga this season. He has also scored thrice and assisted once in the Champions League. He scored 23 goals for his former side Liverpool last season.
1. Vinicius Jr.
Real Madrid
The Brazilian and Los Blancos sensation is the best left wing in 2022. His combination with Benzema is a lethal one and won them the Champions League last season. In 2022-23 season, he has scored six goals and assisted three times in 14 La Liga matches. He has also scored four goals and provided an assist in the Champions League so far. The Brazilian's World Cup dream was also shattered this time, but unlike Neymar, he has at least two more World Cup coming, being only 22 years old.
For more updates, follow Khel Now on Facebook, Twitter, and Instagram and join our community on Telegram.