These teams showed strong attacking force throughout the year
The year 2022 ended with Argentina winning the FIFA World Cup. Looking back at club football in 2022, some clubs had already established their dominance. Arsenal and Manchester City are battling it for a spot at the top of the Premier League table. Same is happening in the LaLiga as FC Barcelona and Real Madrid are equally close to the top. However in 2022, some clubs showed their attacking force and scored a solid number of goals. Many big clubs have surprisingly failed to make it on this list.
Let's take a look at the top 10 clubs with the most goals in 2022.
10. Rennais (94 goals in 44 games)
Stade Rennais are the team with the second most goals scored in Ligue 1 in 2022. Only PSG led them with 90 goals scored. Rennais players have managed to score an astounding 82 goals in Ligue 1. Overall they have managed to score 94 goals in 44 games throughout all competitions. As of now Rennais are currently fourth in the Ligue 1 table with 34 points. Martin Terrier was their topscorer in the 2021-22 season scoring 21 goals. Maintaining his goalscoring form ,he is their topscorer in the Ligue 1 for 2022/23 scoring 7 goals.
9. Marseille (97 goals in 53 games)
Yet another team from the French League. Two very famous players are leading the top scorer charts for Marseille in the Ligue 1. Dimitri Payet led the goal scorer charts for Marseille in Ligue 1 scoring 12 goals in the 2021-22 season. Overall Marseille have scored 97 goals in 53 appearances throughout all competitions. However they have scored quite less in Ligue 1 (63 goals) in comparison to Rennais.
8. FC Barcelona (101 goals in 50 games)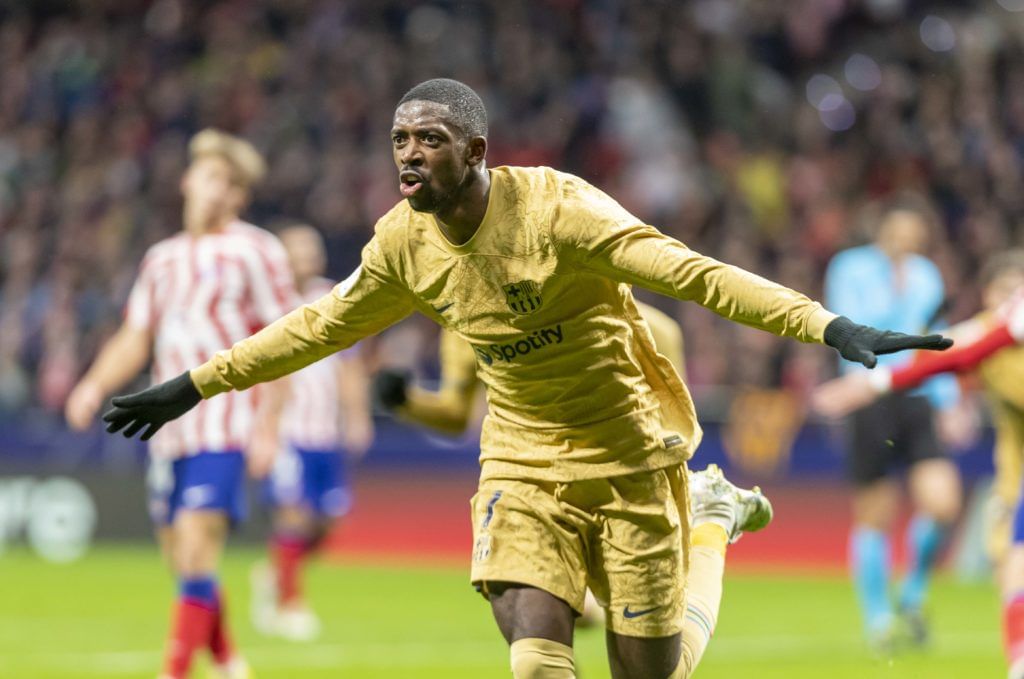 How the mighty have fallen. Once upon a time, FC Barcelona used to top these charts. However, this stat is very good considering a rebuild after Lionel Messi's departure. Robert Lewandowski has amassed 18 goals and 4 assists. Overall FC Barcelona have managed to score 101 goals in 50 appearances throughout all competitions. This is an excellent statistic after struggling in the previous seasons. As of now FC Barcelona stand toe to toe with Real Madrid and have a great chance to win LaLiga.
7. Napoli (101 goals in 43 games)
After going unbeaten for 16 Serie A matches, Inter finally ended Napoli's streak. The streak first began in 2022 April after which they did not lose a single match for 16 games. Napoli has been quite surprising beating Liverpool as well in the UEFA Champions League. The uprising of their sturdy defence has been a key reason for their form. Khvicha Kvaratshkelia has become the first player in the history of Napoli to score 3 goals in the opening 2 games. Overall Napoli have scored the same goals as FC Barcelona (101) but in 43 games throughout all competitions. They are comfortably on the top of the Serie A table with 44 points.
6. Real Madrid (116 goals in 53 games)
The reigning champions of Spain and Europe are unsurprisingly in this chart. This is no big achievement for a club like Real Madrid who have the 2022 Ballon d'Or winner in their team. Karim Benzema won the 2022 Ballon d'Or scoring 44 goals in 46 appearances for Real Madrid throughout all competitions. Karim Benzema showed up for Real Madrid in the UEFA Champions League. He scored back-to-back hat-tricks against Chelsea and PSG . Overall Real Madrid scored 116 goals in 53 appearances throughout all competitions.
Real Madrid are still on a good run and are strong contenders for LaLiga and the Champions League.
5. RB Leipzig (119 goals in 51 games)
One of the most surprising appearances on the list. RB Leipzig have been surprisingly good in 2022. RB Leipzig maintained an unbeaten run in the DFB Pokal. They won 6 out 6 matches beating SC Freiburg in the final. Overall RB Leipzig scored 119 goals in 51 appearances throughout all competitions. Christopher Nkunku is their topscorer scoring 37 goals in 50 appearances. From 119 goals, the majority of their goals (72) came in the Bundesliga.
4. Paris Saint Germain (122 goals in 46 games)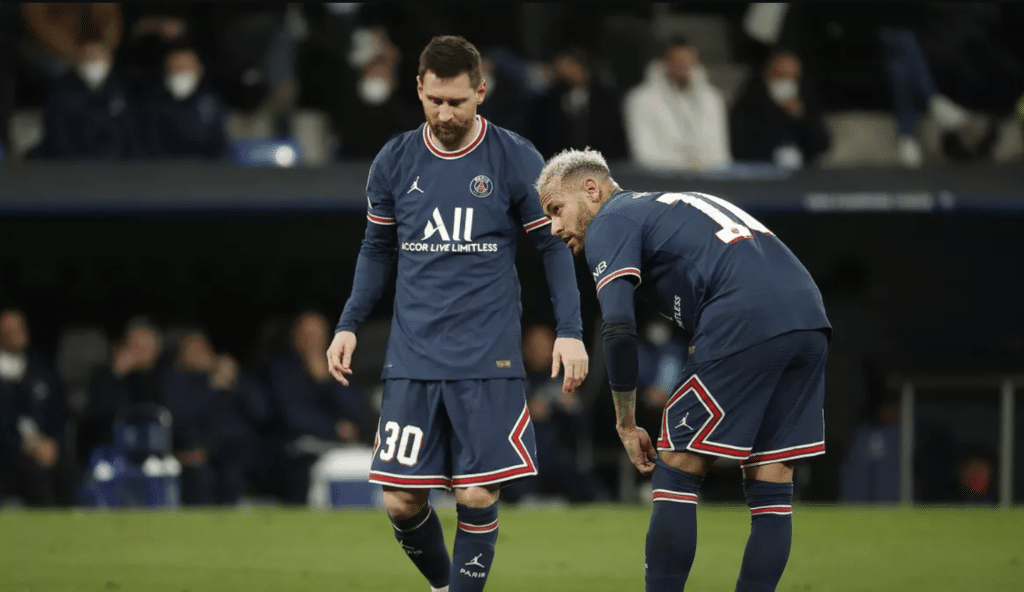 Not surprising considering their lethal trio of Mbappe, Neymar and Messi. It took some time for MNM to settle however they are finally in sync. Lionel Messi and Neymar Jr both are in blistering form after a disappointing season. Messi has 12 goals in 17 appearances for PSG in 2022. He also managed to provide 13 assists as well. Neymar Jr has managed to score 11 goals in 15 matches in the 2022-23 season. Prior to that the Brazilian scored 13 goals in 28 appearances in the 2021-22 season. Overall PSG have managed to score 122 goals in 46 appearances throughout all competitions.
3. Liverpool (127 goals in 60 games)
Mohamed Salah led Liverpool's goalscoring chart in 2022. He also won the Premier League golden boot alongside Son Heung Min with 23 goals each. Liverpool can possibly contend for a top spot in the goalscoring chart this year as well. The Scousers have acquired the services of Cody Gakpo and Darwin Nunez. Once in form , alongside Salah, Liverpool's attack will be unstoppable. As of 2022, Liverpool have managed to score 127 goals in 60 appearances throughout all competitions.
2. FC Bayern Munich (132 goals in 45 games)
Robert Lewandowski, now at FC Barcelona, scored 35 goals in 34 League appearances for Bayern Munich before leaving. Overall Lewandowski scored 50 goals in 46 appearances for Bayern throughout all competitions. This accounts for a good part of their total tally which is 132 goals in 45 appearances.
As of now, Jamal Musiala and Gnabry are leading the goalscoring charts with 9 goals each.
1. Manchester City (139 goals in 52 games)
Pep Guardiola's dominance in the Premier League does not seem to come to an end. Manchester City have topped the goalscoring charts before as well. Manchester City hold the record for most goals scored in a calendar year(169) in 2018-19. This time the Cityzens have managed to score 139 goals in 52 appearances throughout all competitions. Erling Haaland has scored 21 goals in 16 Premier League appearances for Manchester City.
The tally is surely going to increase more as Manchester City continue their reign over the Premier League. Only Arsenal are in contention with Manchester City for the Premier League title.
For more updates, follow Khel Now on Facebook, Twitter, and Instagram and join our community on Telegram.