These players signed as costliest signings for the London club.
Chelsea has been very active in the transfer market lately. Nearly all big names are being linked to the London club. Particularly after Todd Boehly acquired the club, the London club has achieved many major transfer milestones. Although the rise in Chelsea's stature started in Roman Abramovich's era when the London-based club was injected with much-needed funding. In the past, Chelsea has been the dream destination for many big players and big players come with big prices.
Let's take a look at Chelsea's 10 most expensive signings.
12. Raheem Sterling – £47.5 million from Manchester City in 2021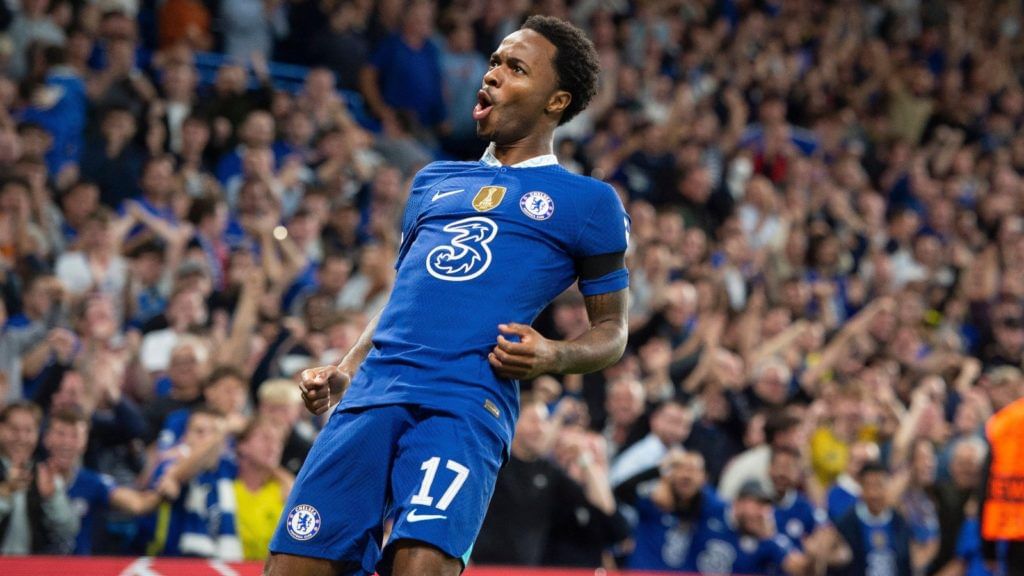 When Todd Boehly arrived at Stamford Bridge last summer, Raheem Sterling was one of his top priorities. The English superstar signed for Chelsea for £47.5 million from rivals Manchester City. Although Sterling was already a big name at City and was integral in their 2021 Premier League triumph, he opted to join Chelsea due to a lack of regular football.
11. Jorginho – £50 million from Napoli in 2018
Jorginho arrived at Stamford Bridge during the 2018 Summer window following the footsteps of his manager Maurizio Sarri from Napoli. The Italian instantly fit into the scheme of things at Chelsea and played a key role in midfield alongside Kante. He took Chelsea to Champions League triumph in 2021 and the same year won Euros with Italy. Although even after achieving that much, he is expected to leave the blues next summer.
10. Fernando Torres – £50 million from Liverpool in 2011
A thing that began as a joke, the No.9 curse has unfortunately been proven true from time to time. Fernando Torres's time at Chelsea is one of the greatest examples of this phenomenon. The Spaniard arrived in London from Liverpool with some breathtaking performances on his back but failed miserably at Chelsea. From his 175 appearances at the club, he scored only 45 goals.
Trending World Football Articles:
9. Christian Pulisic – £57 million from Borussia Dortmund in 2019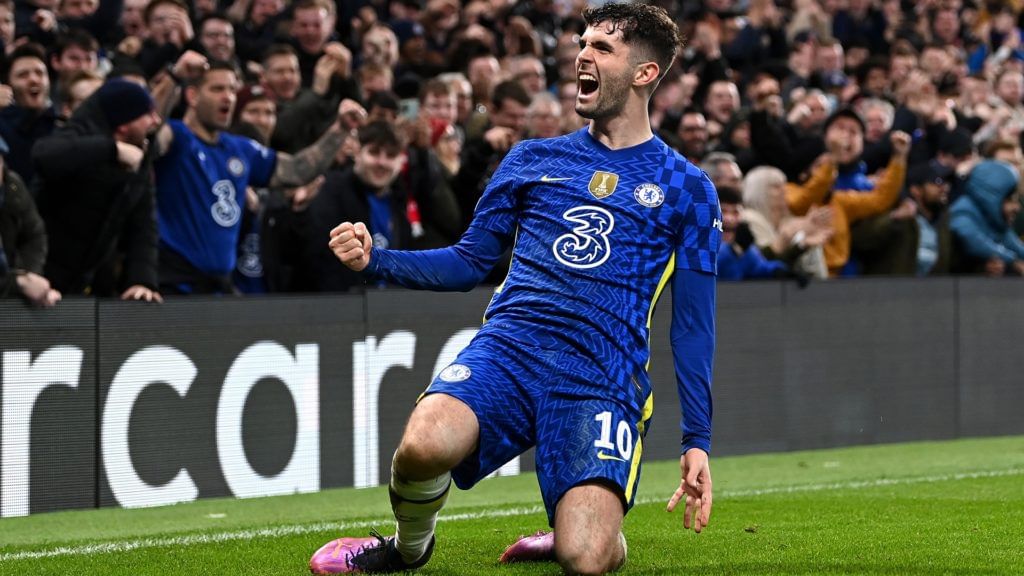 With a price tag of over £50 million, Christian Pulisic was regarded as a long-term Chelsea player when he arrived at Stamford Bridge in 2019. Pulisic has been at the club for over four seasons but has yet to live up to expectations. Despite having all the skills he needs, Pulisic has not yet proven himself at the highest level.
8. Alvaro Morata – £60 million from Real Madrid in 2017
There was another name that suffered from the curse of no.9: Alvaro Morata. After failing to establish himself at Real Madrid in four seasons, Morata moved to London in 2017 with a lot of baggage to prove himself. Morata left Madrid for Atletico Madrid in 2020 to end his nightmare spell.
7. Marc Cucurella – £62 million from Brighton in 2022
In the summer of 2022, Chelsea spent big for many names and Cucurella was one of the biggest signings. The Spanish left-back arrived from Brighton to bolster the left flank following a long-term injury of Ben Chilwell. Manchester City was also in the race to sign Cucurella but the left-back chose London as his new home.
6. Wesley Fofana – £70 million from Leicester City in 2022
Another big-money signing at Stamford Bridge last summer was Wesley Fofana, who arrived after forcing his move away from Leicester City. The French defender has proven himself in the Premier League and is being referred to as the replacement for Antonio Rüdiger and Andreas Christensen who left last summer.
5. Kepa Arrizabalaga – £71 million from Athletic Club in 2018
Even though Kepa Arrizabalaga has not had the expected story at Chelsea so far, he was tipped as the next David de Gea when he arrived in 2018. Arrizabalaga has now regained his name after failing to cope with the Premier League pace and being replaced by Eduardo Mendy. However, he will have to work hard to repay the investment made in him.
4. Kai Havertz – £72 million from Bayer 04 Leverkusen in 2020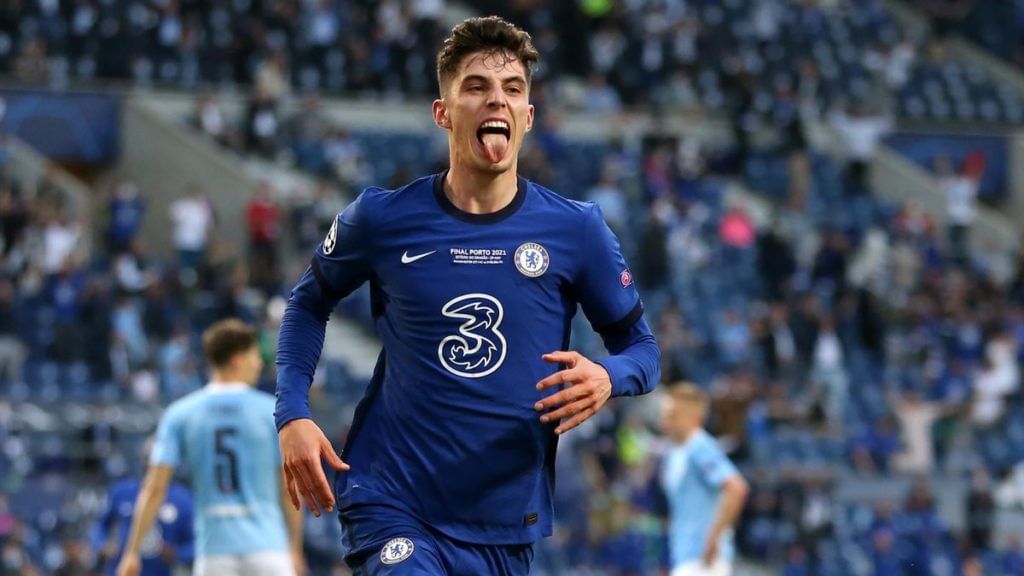 Kai Havertz was a big-money signing of Chelsea during the 2020 Summer window and in his debut season only, he led Chelsea to a Champions League triumph. The German midfielder gives a glimpse of Frank Lampard but is yet to replicate the same consistency and magic. His numbers are so far average and now has big point to prove under Graham Potter.
3. Mykhailo Mudryk – £88.5 million from Shakhtar Donetsk in 2022
The 22-year-old sensation Mykhailo Mudryk has signed for Chelsea for £88.5m from Shakhtar Donetsk in the January transfer window of 2023. He was an Arsenal target for a long time but the London club swooped in and took over the deal to take him to Stamford Bridge. He became the second highest signing for the Blues in their history.
2. Romelu Lukaku – £97.7 million from Inter Milan in 2021
Compared to most Oscar-winning romantic films, the story of Romelu Lukaku and Chelsea is much more interesting. The Belgian striker rose through the Chelsea ranks but failed to make it during his first stint from 2011-14. In 2017, he had a chance to return to Stamford Bridge but chose Manchester United instead. In 2021, destiny called again, as Chelsea signed him for an incredible £97.7 million in a surprise move from Inter Milan. But it didn't turn out as expected, he returned to Inter on loan after only one season at Stamford Bridge.
1. Enzo Fernandez – £106.8 million from Benfica in 2023
The 22-year-old's arrival at Stamford Bridge has made his name enter the most expensive signing in the Premier League. The World Cup winner with Argentina broke the record lastly held by Jack Grealish. Chelsea were on a spending spree as they acquired the services of Mykhailo Mudryk another sensational young player to join their squad.
Benfica bought him from River Plate in 2022 giving him Eusebio's number 13. shirt. His performance in Argentina and Portugal saw him being selected for the Qatar World Cup where he made big waves. Now with a big price tag on his head, he has to prove his worth under the new manager Graham Potter.
**Article last updated on February 3, 2023.
For more updates, follow Khel Now on Facebook, Twitter, and Instagram and join our community on Telegram.