The 24-year-old revealed the name of his favourite player in ISL.
Gurmukh Singh signed for Chennaiyin FC ahead of ISL 2022-23 after performing well for Rajasthan United FC in the I-League first division. The 24-year-old started his career playing for youth teams of Minerva and East Bengal FC. Gurmukh started his senior career with Techtro Swades and then moved on to Garhwal FC. He got his first major breakthrough playing for Rajasthan United FC, where he won the I-League 2nd division and performed well in the first division as well. Chennaiyin FC is currently placed eighth on the table with 21 points and will look to finish the league stage on a positive note.
The centre-back has played eight games to date in the ISL and featured in the playing XI in the last three games. Khel Now talked with the youngster exclusively on his journey and more.
The journey from Rajasthan United to Chennaiyin FC
Gurmukh Singh had a good time playing for Rajasthan United FC in the defence and was on the watchlist of many ISL teams. He got several offers from various ISL clubs but the youngster chose Chennaiyin FC ahead of ISL 2022-23.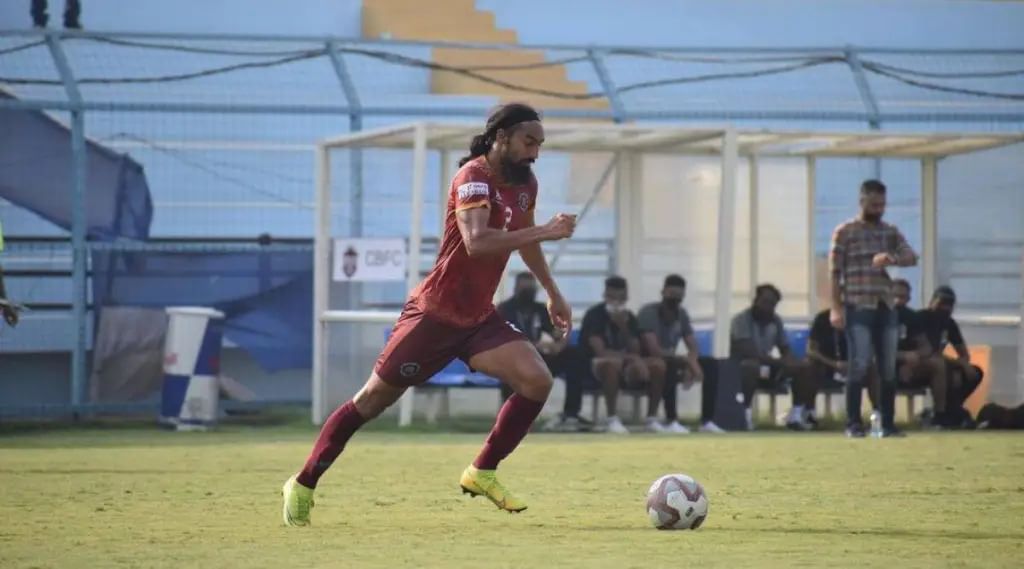 Gurmukh said, "I gave trials for Rajasthan United FC and got selected to play in the I-League second division. We performed well and won the trophy, advancing to I-League senior division. I didn't feature in the initial set of matches in the I-League and got the opportunity to start after a few matches. Overall, it was a great experience as it was a bigger tournament for me at that time. I gained confidence by playing more matches."
"Sapna hota hai ISL khelne ka (Dreamt of playing in the ISL) but didn't know that I would get an opportunity this fast. Chennaiyin FC is a big club and I was excited to join the team. There are many differences between I League and ISL and initially, it took me some time to get used to the conditions. Slowly, I learnt and understood what the coach was expecting," he added.
Differences between Fallou Diagne and Vafa Hakhamaneshi
The centre-back did not get much game time at the start of the season. He was later trusted by the coach and got an opportunity to start three successive games (Odisha FC, Kerala Blasters, and East Bengal FC) along with foreigners Fallou Diagne and Vafa Hakhamaneshi.
Gurmukh stated, "Both are excellent and experienced defenders. Fallou is very strong mentally and Vafa on the other hand is physically tough."
Favourite player in ISL
"My favourite player is Anwar Ali from FC Goa. We both played together when we were playing for Minerva FC."
Difficulties in adapting to ISL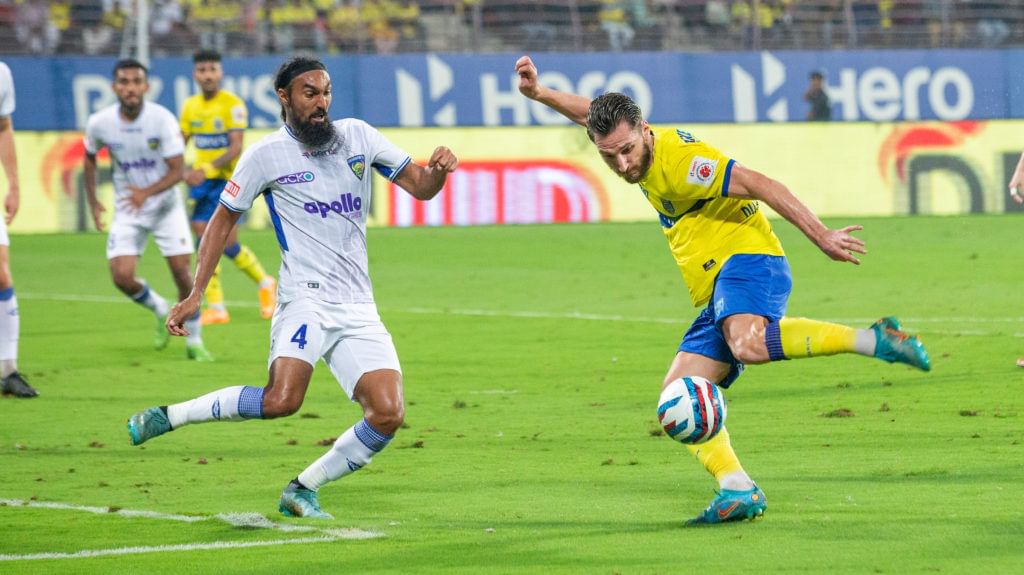 Gurmukh Singh wasn't considered in the playing XI at the start of the season but the youngster slowly matched up and has played eight games overall (till the East Bengal match). Mentor Thomas Brdaric too, has good faith and confidence in Singh, providing him a start in the previous three games.
"I did not have enough confidence and was scared initially when I came here and didn't mingle with anyone which were the difficulties I faced. These were the reasons why I couldn't get into the coach's plan but slowly I started to gain confidence and moved ahead."
Players' mentality after failing to qualify for the playoffs
Chennaiyin FC had an eight-match winless streak and lost the opportunity to make it to the playoffs. The team performed well in some games but clutch decisions and results did not go in their favour. The team also suffered a lot due to injuries.
He added, "Players were upset with the results in the last few matches. Coach instils confidence in us whenever we draw or lose a game."
Plans to solidify your presence in the playing XI
The Marina Machans have a poor defensive record this season and the coach has tried out various options available. Fallou and Vafa weren't successful while playing together, which was the reason for trying out Indian defender Gurmukh Singh at the centre-back position. The youngster played well but needs to perform better to solidify his place. He agrees.
"As I said earlier, initially I did not have much confidence as I used to lose possession very fast but now I feel more confident and I am able to keep possession. Also, I have adapted myself to the team's game plan."
Shift from North to South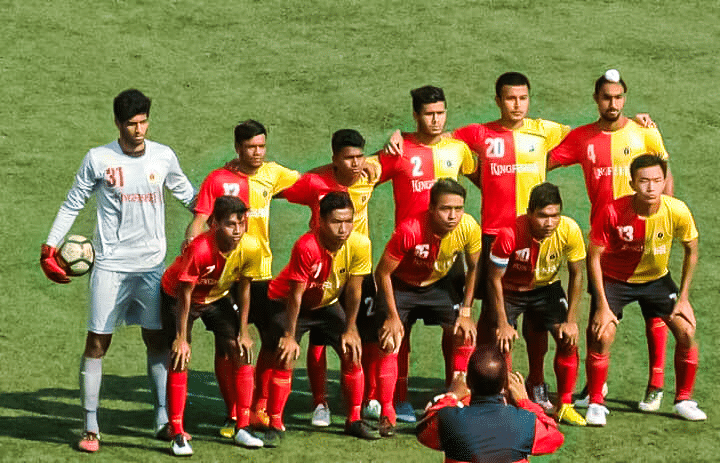 The centre-back played for Minerva FC during his youth days and then shifted to East Bengal academy. The 24-year-old after his switch from Minerva has played for several teams in the I-League and since then has not made his shift back to northern-based clubs.
Gurmukh Singh opined, "I was playing for Minerva FC. I then thought of shifting away from my home state. The reason is that sometimes when you are at home, you become comfortable but when you move away, the focus will only be on the game. I joined East Bengal youth academy and there on, I represented a few clubs."
Satisfied with the performance this season
Chennaiyin FC have two more games to play (FC Goa and North East United) and shall look to end the season on a bright note. Super Cup will be played after the end of the ISL and the defender can look to make use of the opportunity and earn more game-time.
"I am never satisfied with my goals but I am putting in my best and looking to play better in the future."
For more updates, follow Khel Now on Facebook, Twitter, Instagram, Youtube and join our community on Telegram.