ISL- Indian Super League
Indian Super League 2022-23 Season Review: ATK Mohun Bagan
By
Uttiyo Sarkar
The Mariners lifted their first-ever ISL Trophy.
ATK Mohun Bagan experienced a real roller-coaster ride in an eventful 2022-23 Indian Super League (ISL). In what was their first season in the post Covid-19 era with supporters inside the stadium, the Mariners fought through a lot of adversity to lift the ISL trophy in the final.
It was not easy at all. The Mariners lost key players through the season and were horribly short of first-team players for most parts. However, Juan Ferrando ensured that his players adapted to a number of key issues and played through injury plague moments to finish the campaign on a high.
FACT SHEET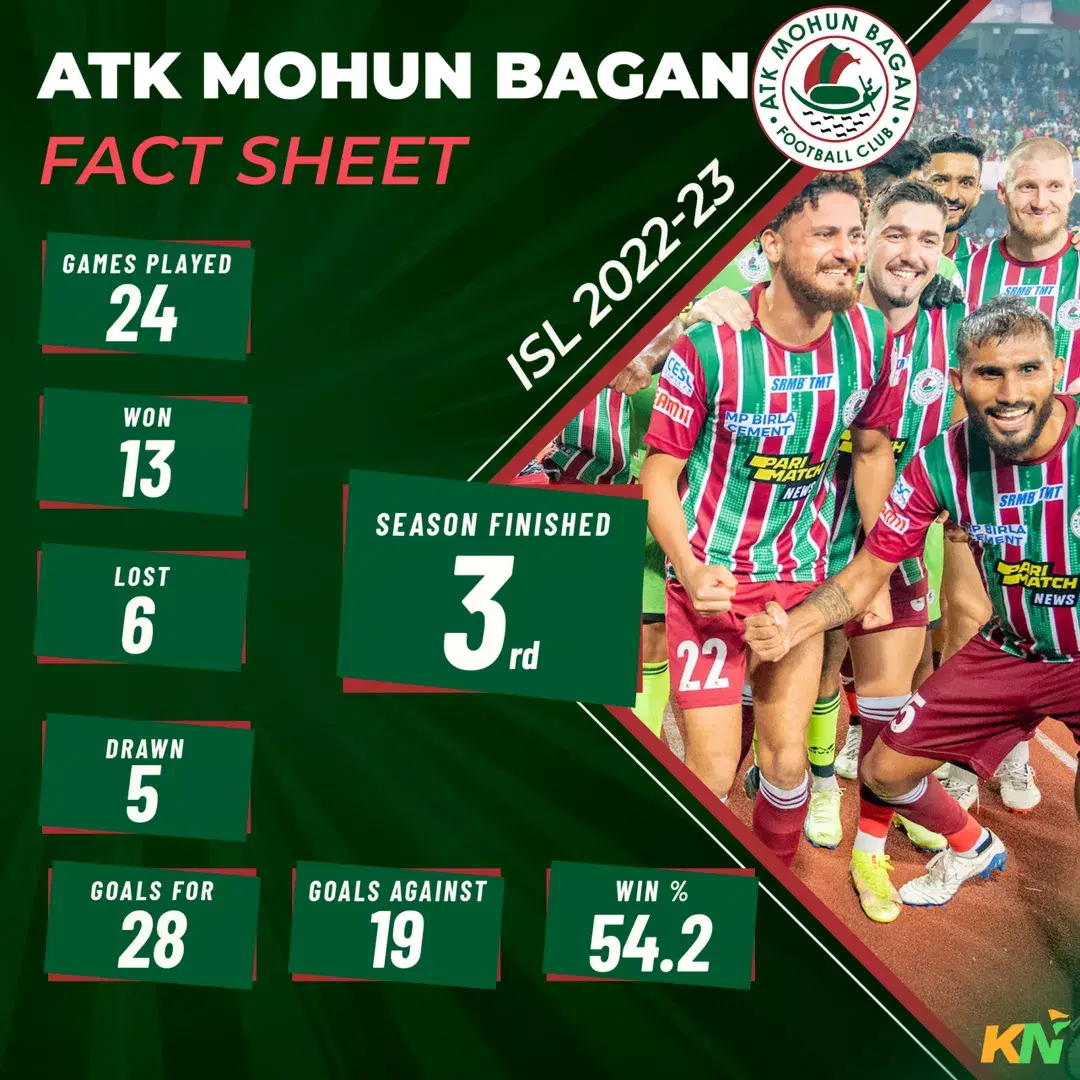 Top Performers
Dimitri Petratos
Dimitri Petratos replaced fellow Aussie David Williams in the team and proved himself to be an upgrade. He was more influential and clinical, coming up with the goods in several key games. Petratos was one of the best in the league in terms of finishing, scoring some brilliant goals. However, he was more than just a goal-scorer. He played an important role in influencing ATK Mohun Bagan's attacks.
He constantly troubled opposition defences with his set-piece prowess. His dead-ball ability was a huge asset for the Mariners. Petratos scored 12 goals and provided seven assists in 23 matches, creating the most chances (61) in the ISL. He scored an impressive brace in the final to take his team into penalties. Needless to say, he delivered every time it mattered for the team.
Vishal Kaith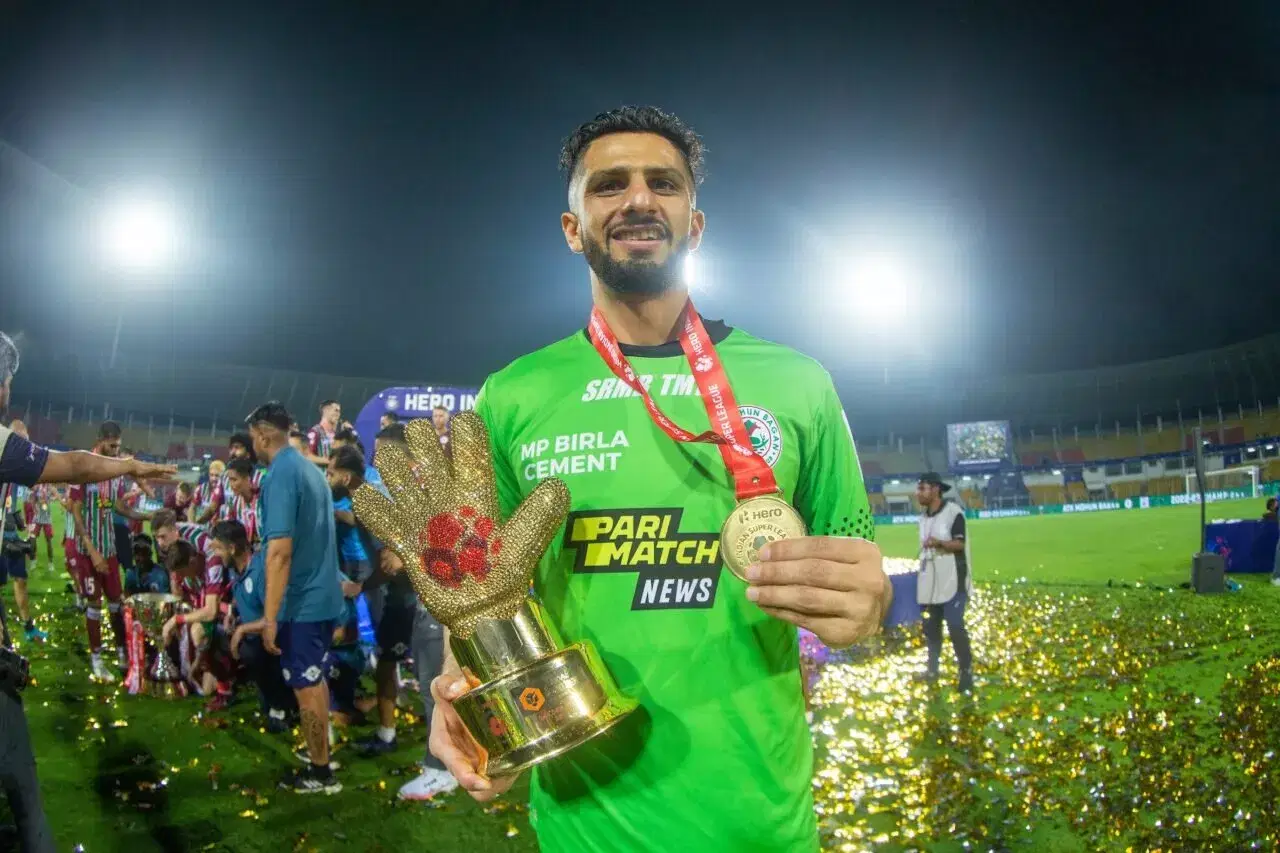 Last season, Vishal Kaith was the subject of relentless mockery from Chennaiyin FC fans. The Marina Machans blamed him for their troubles in the 2021/22 season and he was subsequently released. Instead of letting one difficult season bring him down, Kaith worked hard and proved his doubters wrong. Kaith was in amazing form for the Mariners this season, making exceptional saves time and again to help them to a brilliant defensive record.
He was a warrior, putting his body on line whenever needed. He even incurred an awful concussion in the win against Odisha FC in the playoffs. He kept 12 clean sheets and conceded just 19 goals in 24 matches, making 67 saves. Kaith won the Golden Glove award and capped off an incredible season by helping the Mariners win the penalty shootout against Bengaluru FC in the final.
Pritam Kotal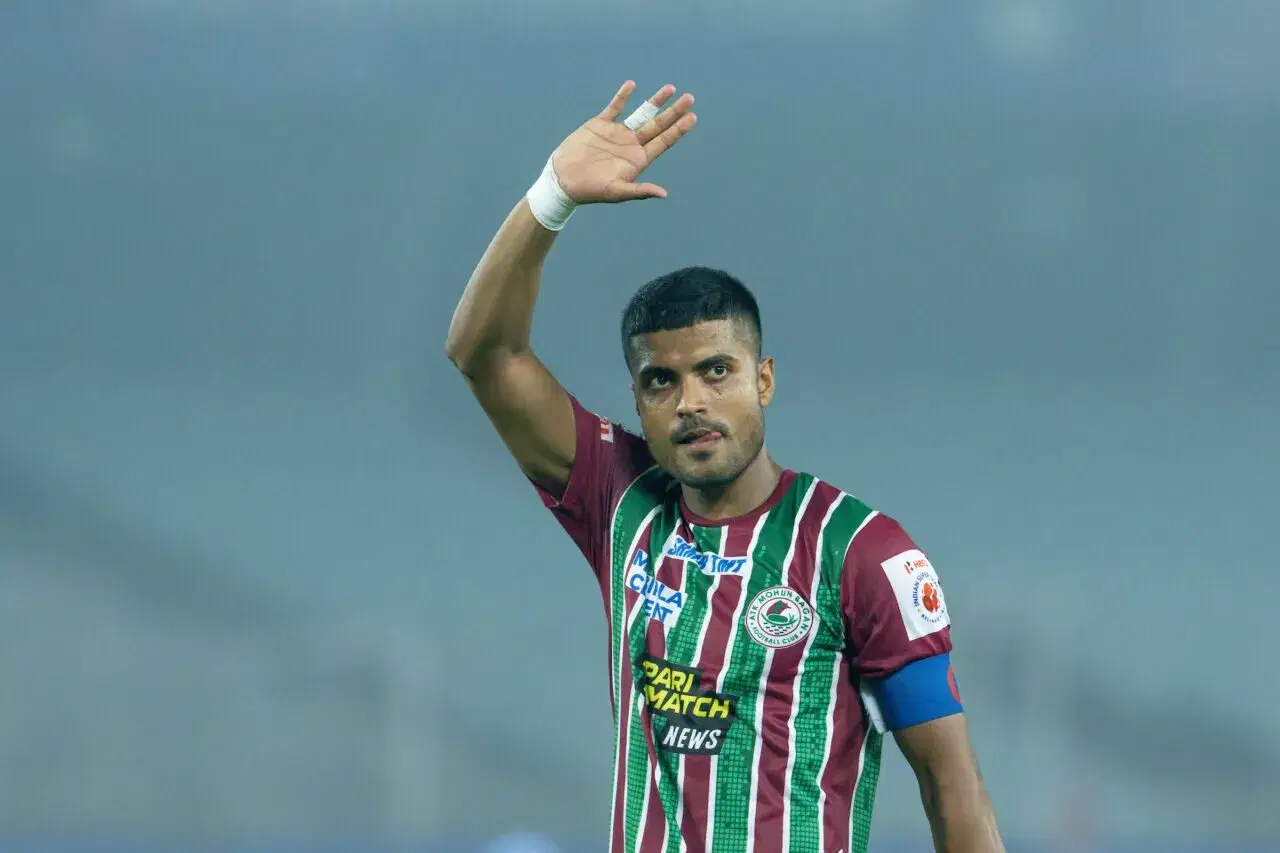 In a season where ATKMB lost almost every player to some injury or other, Pritam Kotal featured in all 24 ISL games. The Mariners' captain commanded a mean defensive line and helped ATKMB make up for their goal-scoring issues. He formed a solid partnership with both Brendan Hamill and Slavko Damjanovic, calling the shots in the backline.
Kotal averaged three clearances, two interceptions and two tackles per game – signs of a proactive defender. He was also very vocal, and led his players from the front while maintaining calm when the pressure rose. Pritam was rewarded for his impressive work as he got to lift the ISL trophy at the end of the season.
Underperformer of the season
Liston Colaco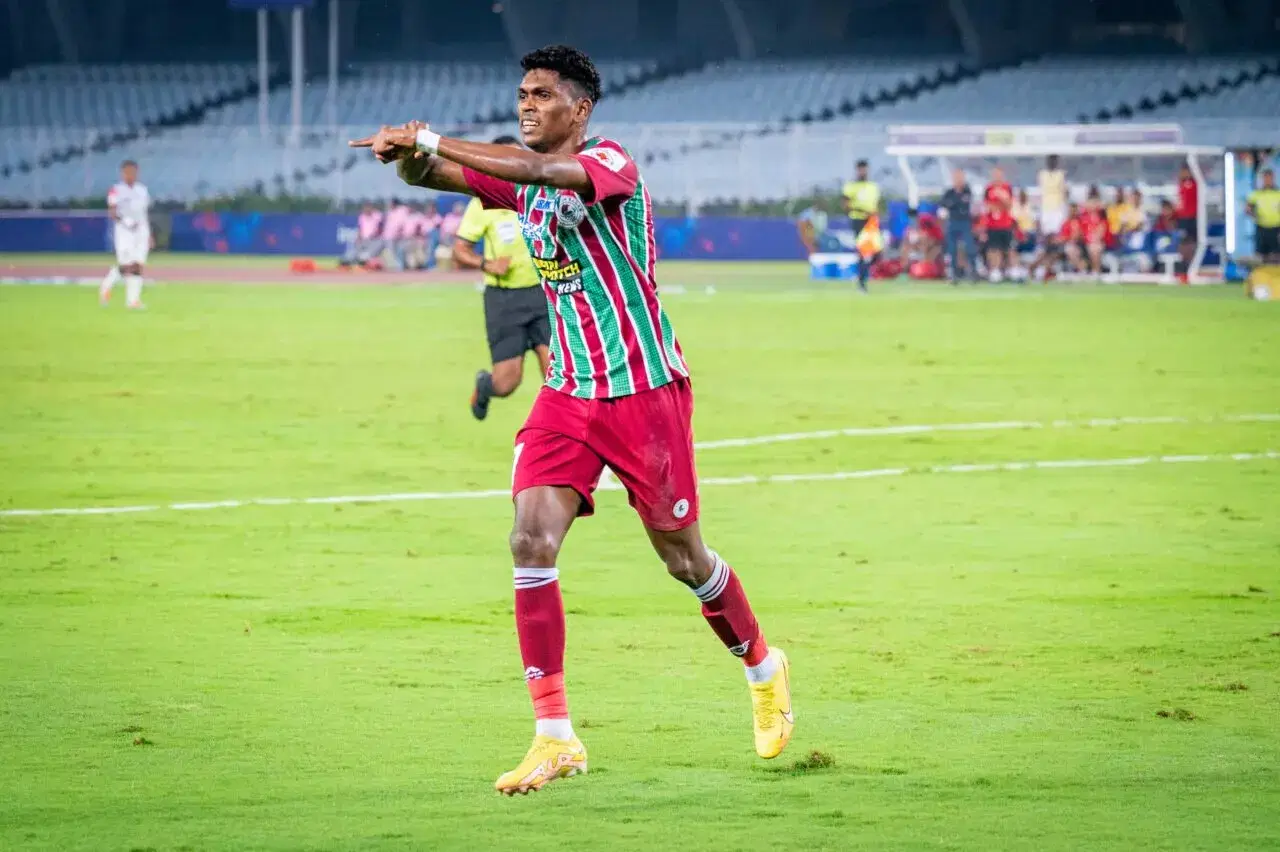 Liston Colaco had a really tough season this term. He lost his starting spot and failed to bring out that spark and ruthlessness that helped him soar in his debut campaign with the Mariners. In 24 matches, he managed to score just one goal and managed four assists. However, his performances in general were extremely disappointing.
Colaco was indecisive in the final third, made sloppy mistakes and was extremely inconsistent all season long. He seemed to lack any confidence in front of goal, missing poor chances and failing to provide any creative threat. While Colaco did end the season with a decisive penalty in the shootout against Bengaluru, his overall campaign was underwhelming and saw him dropped from the Indian national team as well.
Top Performances
Bengaluru 2-2 (3-4) ATK Mohun Bagan
ATK Mohun Bagan 2-0 Odisha FC
Kerala Blasters 2-5 ATK Mohun Bagan
Manager's Report Card
Juan Ferrando arguably had his most challenging season of his career so far. He had a pretty strong squad at the start of the campaign, but all that changed early on. He lost Joni Kauko and Florentin Pogba early in the season and saw players getting injured as the season progressed.
At one point, Ferrando had to hold a training session with 12 players and staff members were acting as dummies. While the Mariners weren't the most entertaining side to watch or the most dominant, the Spaniard ensured they got the job done. He did a fine job on creating a strong backline that withstood pressure from the best of sides.
The way he used Petratos as a floating striker to help link-up attacks and also free-up space for fellow attackers was a smart move. The way he motivated his forwards to track back and defend, providing ATKMB with a lot of defensive sturdiness, also helped them churn out narrow wins.
Ferrando also handled the end-of-season blitz smartly. He rotated his team well and reserved his best players to be fully fit for the playoffs. In the playoffs, he trained his side to go all the way and win the clutch moments.
Despite being on the edge of losing control of the campaign, Ferrando did an admirable job in directing the Mariners to the ISL title. With that being said, he'll probably need to work on his attacking patterns for next season because his side was too dependent on Petratos and became predictable at certain points.
Ferrando knows he can't rely on the backline to win his side the big trophies going forward. He'll also need to come up with a better 'Plan B' for his side which can be implemented when the opposition decodes his side's playing style. Considering how he constantly re-adapted the Mariners players to his tweaks and tactical changes, Ferrando has proven that he's definitely capable of taking them to the next level with a fully fit, reinforced squad.
Lessons to be Learned
While ATKMB showed admirable character in winning the ISL title against utmost adversity, just this achievement isn't the end of the line. For a team like the Mariners, they want to be very best in India and that involves winning it all and competing in Asia.
The Kolkata giants' injury woes this season was probably a freak coincidence, but they need to strongly reinforce the squad. That includes getting more impactful forwards who can contribute more goals so that the goal output can be evened out in the squad.
The Mariners topped the chance creation charts this season, but lacked quality finishers. They need more clinical players who can finish off these chances efficiently. The Kolkata side must also find a way to properly dominate games than rely on transitions or counter-attacks for goals.
They probably need more versatility in midfield and robust players who can fulfill a lot of responsibilities. Moreover, the Mariners also need to learn from their sorrows in away games this season – having relied mostly on home wins to get them far this season. They'll need a motivated bunch who aren't daunted by opposition fans.
For the Mariners to 'dominate' the entire ISL as Mohun Bagan Super Giants next season, they'll need to make necessary upgrades in key areas (especially the attacks) and sign more experienced players to provide the goods for them.
Fan View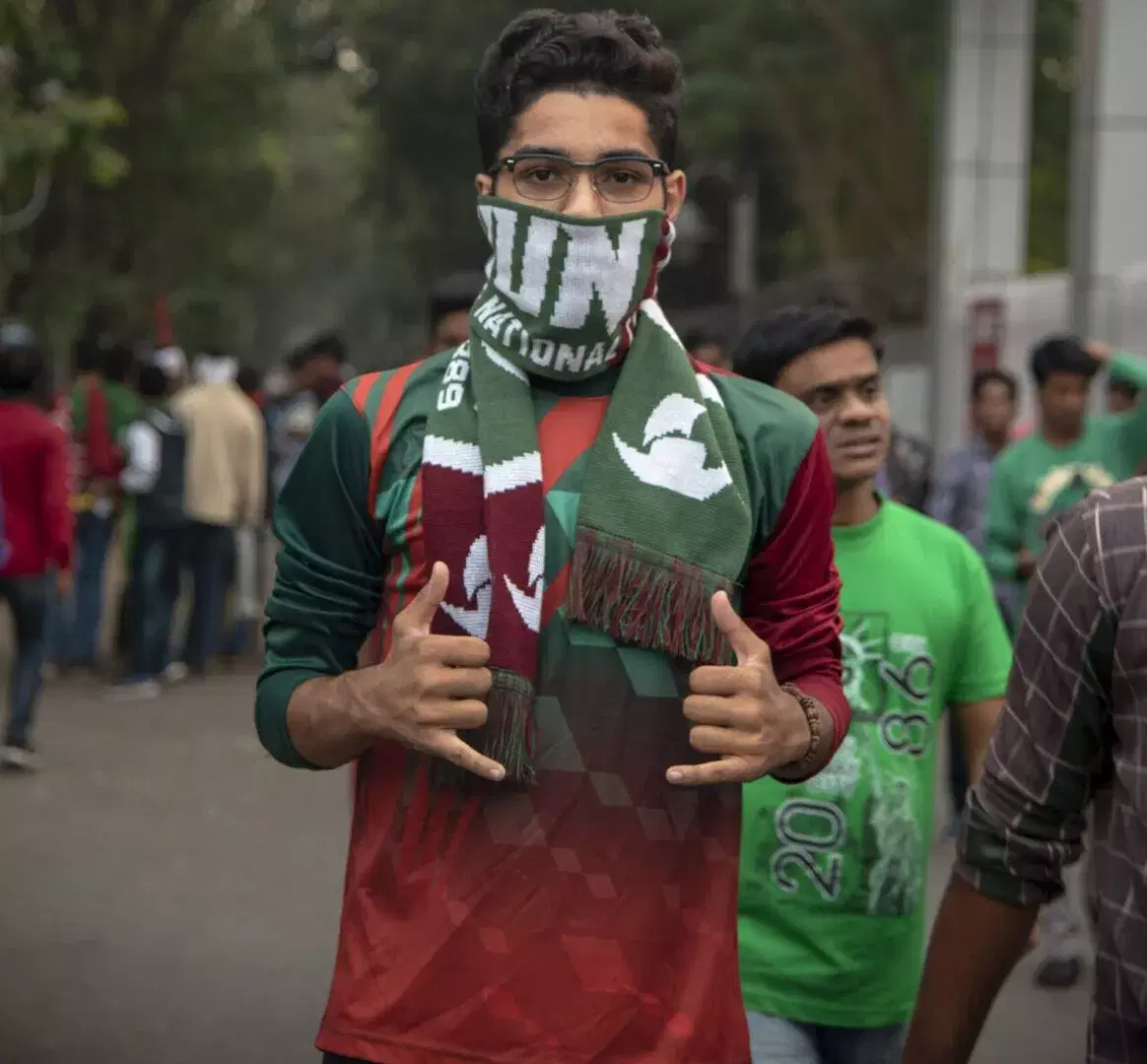 In this season of Indian Super League, ATK Mohun Bagan won their first title and declared them as Super Giants. Winning the league and announcing the new name made fans go crazy in their celebrations. ATK Mohun Bagan were one of the top teams throughout the season; however, they struggled a bit in mid-season which made them lose the Shield and ACL qualification. Still, a long way to go. Let's target for the Shield next season and before that, comes the Super Cup.
For more updates, follow Khel Now on Facebook, Twitter, Instagram, Youtube and join our community on Telegram.