Premier League
Premier League players with lowest percentage of their teams' total touches when on the pitch in 2022-23 season
By
Aryan Chadha
These footballers have been less involved in their teams' build-up play and ball retention
Football in the Premier League is played with a lot of touches. The more actively a player participates in the game, the more they are able to contribute to the overall success of the team. On the other hand, there are certain players who, when they are on the field, account for a smaller proportion of the total number of touches made by their teams.
The following players finished in the top five spots in the Premier League 2022-2023 season with the lowest percentage of total touches for their respective teams.
5. Callum Wilson – 4.5%
Callum Wilson, the striker for Newcastle United, takes only 4.5% of his team's total touches when he is on the pitch. Wilson is a clinical finisher who has scored 13 goals in 25 appearances this season, despite not being heavily involved in the build-up play for Newcastle.
4. Aaron Ramsdale – 4.5%
Aaron Ramsdale, the goalkeeper for Arsenal, takes only 4.5% of his team's total touches when he is on the pitch. As a goalkeeper, Ramsdale is not expected to be heavily involved in the team's attacking play, but he has been impressive for Arsenal this season with his shot-stopping and distribution.
Trending World Football Articles:
3. Diego Costa – 4.4%
When on the field, Diego Costa, the Spanish striker who recently returned to the Premier League with Wolverhampton Wanderers, accounts for only 4.4% of his team's total contacts. Costa is a physical and aggressive player who enjoys getting in his opponents' faces, but he also possesses an acute eye for goal. This season, he has tallied 1 goal in 19 appearances for Wolves.
2. Jamie Vardy – 3.4%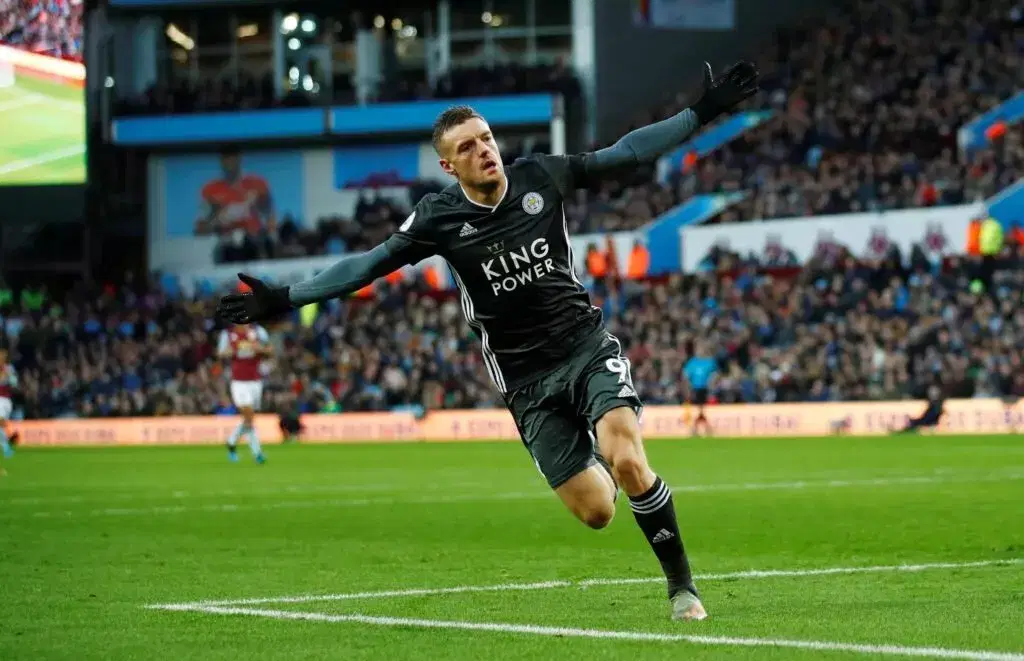 Leicester City's veteran striker, Jamie Vardy, is renowned for his quickness and effectiveness in front of the net. When on the field, he accounts for only 3.4% of his team's total contacts, but he makes them count. Vardy has only scored 2 goals in 32 Premier League appearances this season which is not what we expected after he scored 15 goals in 25 games last season as this year Leicester City is struggling to save themselves from relegation.
1.Erling Haaland – 3.3%
The Norwegian forward who joined Manchester City in the summer of 2022, Erling Haaland, has the lowest percentage of his team's total touches when he is on the field. Despite this, his goal-scoring prowess has already made a significant influence in the Premier League. Haaland has tallied 33 goals in 29 appearances for City this season, demonstrating that he does not require many touches to make an impact.
In conclusion, these five players may not take a lot of touches when they are on the pitch, but they all have a significant impact on their teams' performances. Whether it's scoring goals, making saves, or providing a solid defensive presence, these players prove that quality is more important than quantity when it comes to touches in the Premier League.
For more updates, follow Khel Now on Facebook, Twitter, and Instagram and join our community on Telegram.