AFC U-17 Championship
AFC U-17 Asian Cup: Harjinder Singh outlines what can be game changer for Indian football
By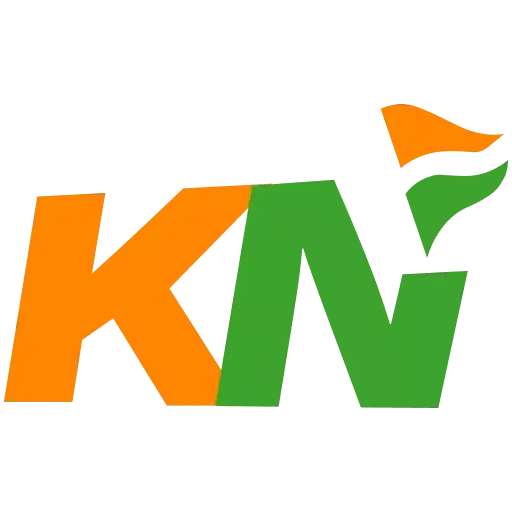 Khel Now
Harjinder Singh has won the AFC Youth Championship in 1974.
The year was 1974, the venue was Bangkok, Thailand. A robust junior Indian team sprung a surprise on the rest of Asia when they emerged joint champions of the AFC Youth Championship after a 2-2 draw with Iran in the summit clash.
Almost half a century on, yet another junior Indian team, the U-17 Men's National side, have set foot at the same venue, as they prepare for the AFC U-17 Asian Cup. The one link that bridges the two sides is former India winger Harjinder Singh.
Singh, who was one of the star forwards of the junior Indian side in the AFC Youth Championship, is also the head of scouting in the AIFF, and has played an integral role in spotting many of the boys who will represent India in the AFC U-17 Asian Cup in Thailand.
"These boys are at a crucial juncture in their careers, and as such, the U-17 Asian Cup is as big as it gets right now, in terms of them playing competitive international matches against the best players in Asia in their age category," Harjinder said to the AIFF Media. "It's their first big international tournament, and acts as a point of motivation in life. I remember winning the championship in 1974, and how it completely changed my life thereafter.
"When you come back triumphant, your confidence levels are as high as ever. There is a constant feeling of pride when you go back to training and even in competitions that you play after having represented the country," he said.
The India U-17s have been together as a side for over a year now, having won the SAFF U-17 Championship in Sri Lanka and secured qualification for the AFC U-17 Asian Cup, in Saudi Arabia, in 2022. While the core of the squad remains the same, a number of new faces have been added to the team, after rigorous rounds of scouting and trials.
"Bibiano Fernandes (India U-17 Men's Team head coach) is a very good mentor to the boys, and he is very well placed to coach the talented kids that we have scouted out for his team," said Harjinder. "The scouting network that we have is composed of former players and experts, who have paid a lot of attention to the core skills that are needed for various positions.
"The main thing for us to notice at this levels is whether the players have the technique, be it for dribbling, first touch, passing, tackling, or game awareness," said Harjinder. "If they show promise in such categories, we take note of them and send them forward to the coaches to work on the other attributes like speed, strength, stamina, which will help them amplify their core skills."
The former India left winger believes that the mindset of players, especially those at the junior level, can be cultivated, even if their performances seem to fluctuate.
"Every player has a different mindset. Some players are able to grasp instructions quicker than the others. But it's up to those coaches working with him to give him encouragement and bring him up to the confidence and comfort level, where he can perform in a seamless manner on a consistent basis," he said.
The India U-17s have had a fruitful month and a half in Spain and Germany, having played training games against some of the junior sides of some of the top clubs in La Liga and Bundesliga – Atletico de Madrid, Real Madrid, Getafe CF, CD Leganes, VfB Stuttgart, FC Augsburg, and much more. Harjinder feels that this experience of playing such quality opposition will help the players in the long run.
"The performance of these boys has been satisfactory so far in Europe. I would say they have been above average. But I expect much more from them. I would like to see them progress to the U-19s, U-23s, and to senior in a few years," said Harjinder. "The main thing is that they should be consistent at different levels," said Harjinder.
The India U-17s have set foot in Bangkok, Thailand, where they will play the likes of Vietnam (June 17), Uzbekistan (June 20), and Japan (June 23) in Group D of the AFC U-17 Asian Cup. The former India winger feels that would be a good opportunity for the boys to play against such quality teams.
"It's difficult to predict anything from this group at this moment, and we can yet see some surprises too. We should be able to beat Vietnam, and if we give our 100 per sent against Uzbekistan, we should be able to get a result against them too. We have a chance against them," said Harjinder. "Japan will be the biggest hurdle, and the boys need to maintain a certain level throughout that match, in order to do well.
"I hope that they take such an opportunity to play against a quality team like Japan positively. A good result in that match could potentially be a game changer for Indian Football," he said.
For more updates, follow Khel Now on Facebook, Twitter, Instagram, Youtube and join our community on Telegram.