Indian Football
India has become like my second home, says Komron Tursunov
By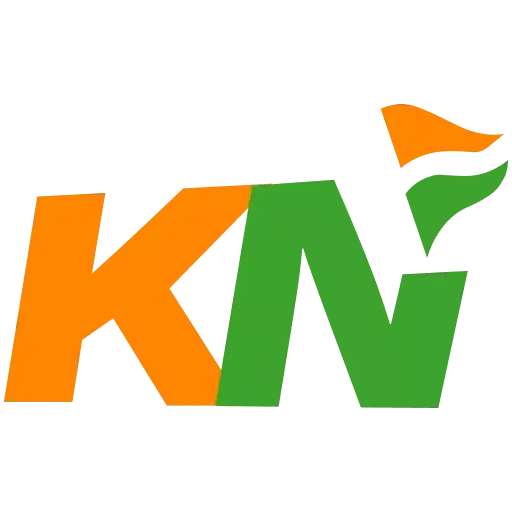 Khel Now
Komron Tursunov admitted that Indian national team is now an improved side.
Tajik attacker Komron Tursunov has become a well-known and well-loved name in Indian Football, especially in the I-League over the recent few seasons. The 27-year-old first landed in Kolkata, where he won the I-League title with Mohun Bagan on his first try, instantly becoming a crowd favourite.
Since then, he has had impressive stints with TRAU FC and Churchill Brothers, and is now all set to gun for the top prize once again, as he joins title contenders and two-time champions Gokulam Kerala FC.
"India has become like my second home, I love being here. The people are very welcoming, the cities are bustling, and Indian Football is ever-growing. It's great to be back here," said Tursunov to the AIFF Media.
Gokulam Kerala have had a good run in the pre-season, having made it to the quarter-finals of the Durand Cup, where they lost 1-2 at the hands of East Bengal. It hasn't been a week since Tursunov joined the Kerala side, but the vibes he feels are all positive.
"It's only been a few days since I joined Gokulam, but I am really enjoying it here. My teammates have all been very welcoming, and there is a concerted focus on winning the I-League and gaining promotion to the ISL," he said. "I've won the I-League once with Mohun Bagan, but I now want to win it a second time, and I hope that comes this season itself."
Tursunov, a regular in the Tajikistan National Team, is no stranger to India at the international level either. The Crowns had last played India in the Intercontinental Cup 2019 (where they won 4-2), and are now hoping to play the Blue Tigers again in the Merdeka Tournament in October as well.
"We played India a few years back in Ahmedabad, which was quite an experience. Now, just a few days back we heard that we will play the Merdeka Cup as well in Malaysia, where India will also be participating," he said. "It will be special to play India again in Malaysia. I hope both our teams make it to the final, and we can play each other for the trophy.
"We may have beaten them the last time we played, but India have improved a lot over the last few years. Their Croatian coach (Igor Stimac) has done a brilliant job with the team. It will be a good match if we get to face each other," said Tursunov.
The Merdeka Tournament is set to take place in the October international window, with India facing hosts Malaysia in the first semi-final, while Tajikistan will face Palestine in the second one; both matches are slated to take place on October 13. The winners of the two matches will play for the Merdeka title in the final on October 17, while the two losing teams will play the third-place match on the same date.
Like every other international footballer, Tursunov also barely finds any time to spend with his family during the off-season, due to national team engagements. However, when he does find the time, he often spends it doing one of the most Indian things one could think of.
"This off-season was a busy one for me, I was with the national team for a long time, when we went to Uzbekistan and then to Dubai, but thankfully I did get to spend some time with my family. We all love watching Bollywood movies in Tajikistan, where we get some Indian TV channels. My family and I did much of the same," laughed the ardent fan of Shah Rukh Khan.
Gokulam Kerala are set to continue their pre-season preparations before the I-League season, which is expected to get underway in October.
For more updates, follow Khel Now on Facebook, Twitter, Instagram, Youtube and join our community on Telegram.