FIFA Women's World Cup
Top 10 players with most goals in Women's World Cup history
By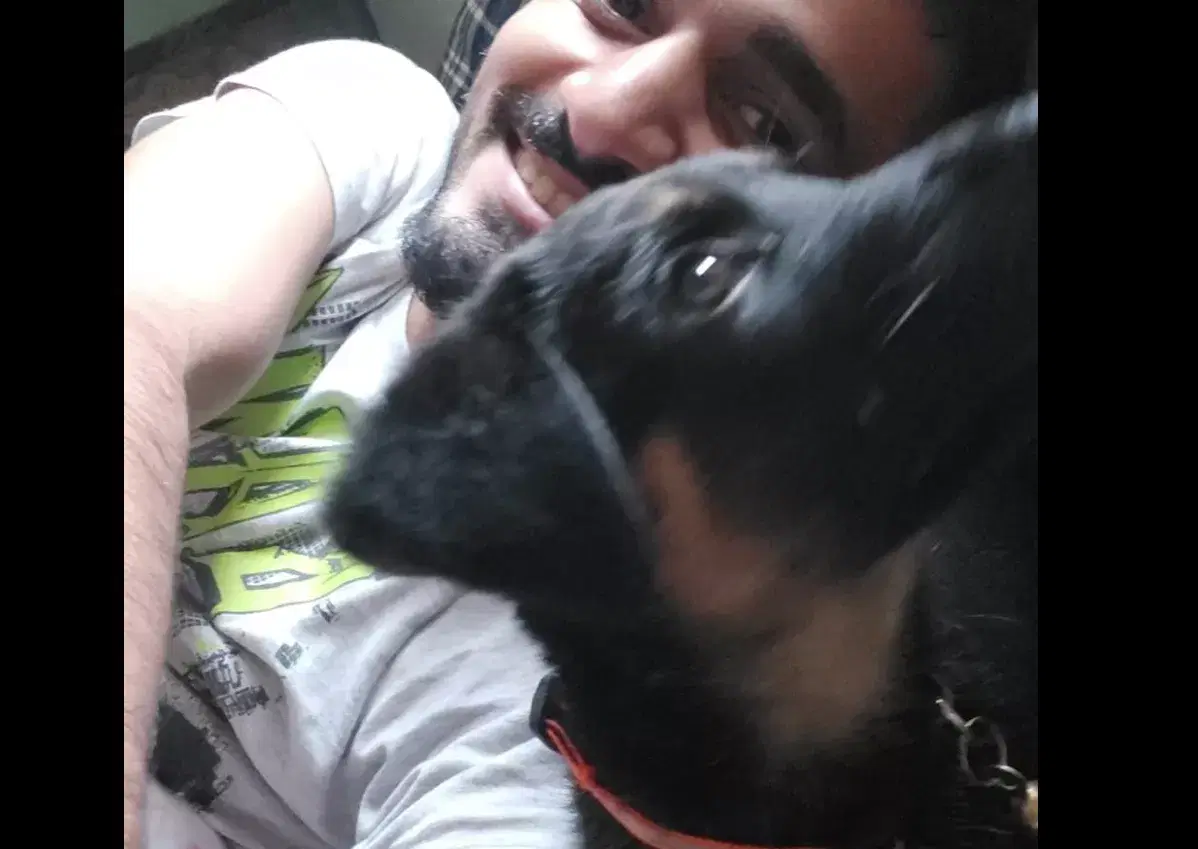 Rajat Chhajta
We look over the top scorers in the competition's history, since the first edition in 1991
There may have only been eight tournaments so far, but the Women's World Cup remains as awaited as any other FIFA tournament and one of the biggest events in the sporting calendar each year. The USA have enjoyed dominance on the international stage with four victories in the competition, though that hasn't stopped some of the world's other stars shining on the biggest stage.
With anticipation higher than ever, we're taking a moment to look back at some of the greatest moments from tournaments gone by. Here are the 10 all-time leading goals scored at the Women's World Cup over the years.
10. Heidi Mohr (Germany, 10 Goals)
Mohr was a forward renowned for her pace and ambidextrous shooting ability, and was voted Europe's Footballer of the Century in 1999. Mohr's debut was against Norway on 19 May 1986. She had 104 appearances for Germany's national team and won 1989, 1991, and 1995 Women's EURO. She scored eight times at the European Championships and ten times at World Cups.
With 83 career goals she was Germany's all-time top scorer until Birgit Prinz overtook her in 2005. Mohr's last game was on 29 September 1996 against Iceland. She never won a World Cup with Germany, despite shining brightly at the 1991 edition by scoring seven of her total ten goals in China, but was part of two successful Women's Championship campaigns. She passed away in 2019.
9. Carli Lloyd (USA, 10 Goals)
Any midfielder would be overjoyed with a record of 123 international goals in 294 games. It's a record that reflects Lloyd's standing as one of football's greatest ever. It wasn't until the U.S. women's team won the 2015 World Cup in Canada that Lloyd viscerally felt women's soccer "explode" on the world stage. Lloyd herself scored three goals in 16 minutes and received the Golden Ball as the competition's top player. She helped the team bring home a second straight win in 2019.
The USWNT legend has collected too many accolades and awards to mention, but one that stands out is becoming the first-ever player to score three goals in a Women's World Cup final and just the second in any senior World Cup after Geoff Hurst.
8. Ann-Kristin Aarones (Norway, 10 Goals)
Aarones was the top scorer at the 1995 World Cup, won by Norway following a 2-0 victory over Germany in the final. She was that tournament's top scorer with six goals, adding another four in 1999 to take her tally to ten in just 11 games. Aarønes played 111 senior international matches for Norway between 1990 and 1999, scoring 60 goals.
She was the top scorer at the 1995 FIFA Women's World Cup, which was won by Norway. She scored a hat-trick at this World Cup against Canada. Also with the Norway team she won bronze at the inaugural Olympic women's football tournament at Atlanta 1996.
7. Bettina Wiegmann (Germany, 11 Goals)
Wiegmann wracked up over 150 appearances for Germany, scoring 51 goals, and was always clinical at World Cups. Her goals were evenly spread over four tournaments, being the side's primary penalty taker, and her career culminated with victory in 2003. German Bettina Wiegmann is one of the three players to score a total of at least three goals at three different women's World Cup tournaments – alongside Abby Wambach and Marta – doing so in 1991, 1995 and 1999 (exactly three goals in each tournament).
Remarkably enough, Wiegmann never scored more than once in a single World Cup match, despite finding the net an impressive 11 times across 22 appearances.
6. Wen Sun (China, 11 Goals)
Sun won both the Golden Ball and Golden Boot at the 1999 World Cup, though her China side ultimately fell to the USA on penalties in the final. Another player with a Women's World Cup hat-trick to her name is Sun Wen, who is the only Chinese player to ever score a treble in the competition thanks to her three goals against Ghana in 1999. She netted seven goals at the 1999 World Cup, with her last in the competition coming in 2003.
Trending World Football Articles:
5. Cristiane (Brazil, 11 Goals)
Cristiane was part of two Olympic gold winning Brazil teams, scoring 14 goals. She wasn't quite as successful with Brazil at World Cups, though 11 goals – including the Goal of the Tournament at the 2019 edition – show the forward could more than cut it on the grandest stage. She scored four times across four matches at the 2019 World Cup in France, with three of those goals coming against Jamaica, making her the first Brazilian to score a hat-trick at the Women's World Cup since Sissi and Pretinha both did so against Mexico in June 1999 (7-1).
4. Michelle Akers (USA, 12 Goals)
USA legend Michelle Akers scored 12 goals in just 13 matches at World Cup Finals, with eight of those coming in her first four games. If you're named the FIFA Female Player of the Century, then of course you've scored a fair few goals in your time. That's precisely the case for Akers, who totted up 105 for USWNT. 12 of those came at World Cups, and it was in the 1991 and 1999 editions where she starred.
She was the leading scorer in the inaugural competition with ten goals – including five in one game against Taiwan – and won the Bronze Ball in 1999. Akers played just over 1,000 minutes at three World Cups (1,003), averaging a goal every 84 minutes. Among all players with at least three goals at the WWC, only Carin Jennings needed fewer minutes per goal (82 mins per goal, with six across 491 minutes) than Akers.
3. Abby Wambach (USA, 14 Goals)
It's just the 184 goals at the international level for Wambach, making her the second top scorer in history. Wambach is the all-time top scorer for the USWNT, amassing 184 goals across 255 caps for The Stars and Stripes, at least 26 more than any other player and 63 more than the next current member of the American squad, Alex Morgan (121). 14 of those came at World Cups.
The USWNT legend won the competition at the final time of asking, scoring her final World Cup goal in a 1-0 win over Nigeria. She also won four gold medals at the Olympics.
2. Birgit Prinz (Germany, 14 Goals)
Part of the Germany team that won consecutive World Cups in 2003 and 2007, Prinz is her nation's greatest ever goal scorer with 128 at the international level. In fact, no other player scored more than 83 goals for Germany in full women's international football. She netted crucial strikes in the finals of those aforementioned competitions against Sweden and Brazil, with the former being a Golden Goal winner in extra time.
That edition saw her score seven goals in six matches, helping Germany lift the trophy after beating Sweden in the final. Prinz scored in each of the first five matches of that tournament, making her one of just three players to ever find the net in five consecutive matches within the same Women's World Cup alongside England's Ellen White in 2019 and Heidi Mohr for Germany in 1991.
1. Marta (Brazil, 17 Goals)
No player scored as many goals at the Women's World Cup as Brazilian striker Marta, who found the net 17 times in just 20 appearances across an impressive five tournaments. Together with Canada's Christine Sinclair, Marta holds the record for most FIFA Women's World Cup tournaments with at least one goal – both scoring in each of the last five editions of the WWC.
Marta made her World Cup debut in 2003, at the age of 17 years and 214 days and didn't need long to make to score her first goal; converted a penalty in the 14th minute of the opening match. Ahead of the 2023 tournament, only three players have scored at a younger age at the Women's World Cup.
Out in front comfortably with 17 goals, Marta is the greatest goal scorer in World Cup history. That includes the men's version, with Germany's Miroslav Klose lagging behind on 16. However, she's never been able to fire Brazil to World Cup glory, with second place in 2007 the closest the Selecao have ever come. Marta has also won six World Player of the Year awards.
For more updates, follow Khel Now on Facebook, Twitter, and Instagram and join our community on Telegram.