World Football
Top 10 footballers who returned to their old clubs as manager
By

Dhruv Sharma
From player to gaffer: Players who returned to manage their former clubs
In the world of football, the bonds between players and their clubs run deep, often leading to remarkable stories of homecoming heroes. Their deep-rooted understanding of the club's values, history, and culture not only brings a sense of nostalgia but also instils a renewed sense of purpose and passion.
For players turned managers, the familiarity they possess with their former clubs provides a unique advantage. They understand the DNA of the team, its identity, and the expectations that come with wearing the club's colours. This deep understanding allows them to make informed decisions, both on and off the field, that align with the club's philosophy and aspirations.
This article pays tribute to those extraordinary individuals who embarked on a unique journey, transitioning from players to managers and returning to their former clubs to guide them from the touchline:
10. Jupp Heynckes- Bayern Munich
Jupp Heynckes, a renowned figure at Bayern Munich, had multiple spells as the manager of the club. Heynckes returned to Bayern Munich in 2011 and led the team to a historic treble in 2013, winning the Bundesliga, DFB-Pokal, and UEFA Champions League titles. Heynckes is one of just six people in history to win the Bundesliga as both a player and a coach. He joins Felix Magath, Franz Beckenbauer, Matthias Sammer, Thomas Schaaf and Helmut Benthaus on the exclusive list.
9. Mauricio Pochettino- Paris Saint-Germain
Mauricio Pochettino, a former player at Paris Saint-Germain, returned to the club as the manager in January 2021. Pochettino was able to guide PSG to the semi-finals, becoming only the second manager in the club's history to do so under the current ownership, but they were eliminated by Manchester City. Although early in his managerial tenure, Pochettino aims to build success with the team and guide them to domestic and European triumphs. He would like to continue this at his new club Chelsea for the 2023-24 season.
8. Mikel Arteta- Arsenal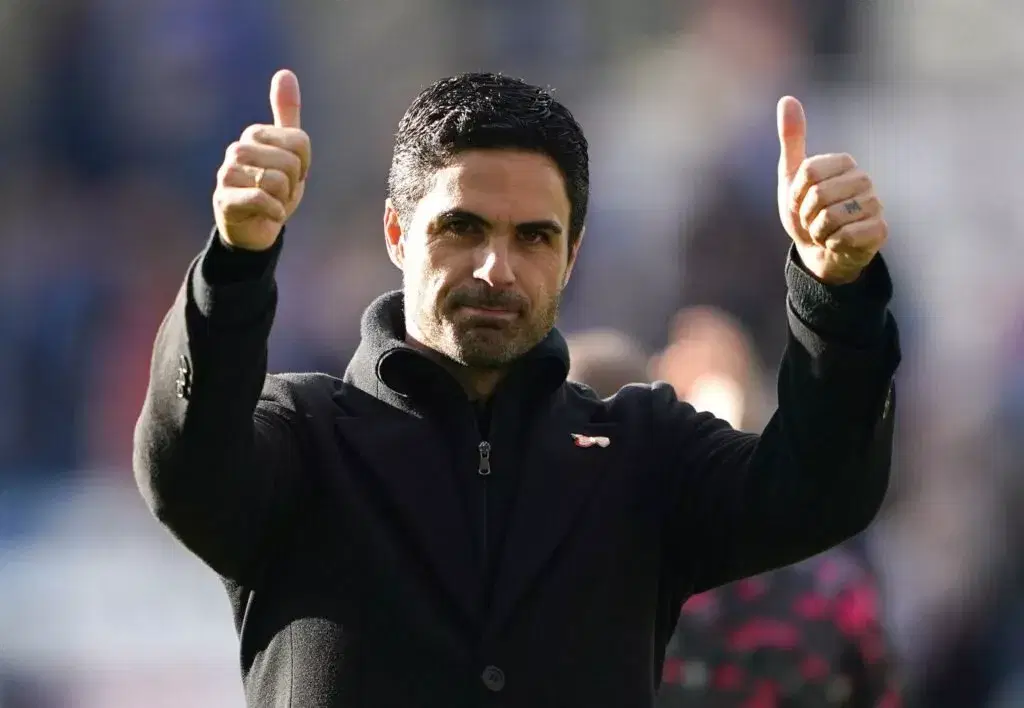 Former captain Mikel Arteta spent five years at Arsenal and led the Gunners to consecutive FA Cups in 2014 and 2015. After announcing his retirement in 2016, he was appointed as an assistant coach at Manchester City, which allowed him to gain some experience under Pep Guardiola. In 2019, he was appointed as the manager of the club which gave him so much respect and decided to finally join the Gunners as their manager and help them achieve success. It took 168 matches for Arsenal to reach 100 wins under Mikel Arteta, Arteta has excelled in creating a young, exciting team at Emirates Stadium.
7. Xavi- Barcelona
Very few people have achieved as much in football as Xavi Hernández. As an FC Barcelona player, he won 25 major club trophies, and as a coach, he already has two more. Two of the managers he won the league under, Pep Guardiola and Luis Enrique, had done the same in their playing days at the club. Xavi has created a special environment at the club, Barcelona won LaLiga in the 2018-19 season before winning it in the 2022-23 season.
Trending World Football Articles:
6. Johan Cruyff- Barcelona
In 1973, Cruyff moved to Barcelona from Ajax for a world record transfer fee, helping the team win La Liga in his first season and winning the Ballon d'Or. In 180 official matches for Barcelona, he scored 60 goals and provided 83 assists. On 4 May 1988, Johan Cruyff was hired as the new coach of FC Barcelona, replacing Luis Aragonés. Under Cruyff's magnificent orders, that team would win four Liga titles in a row and go to Wembley to bring home the club's first-ever European Cup.
5. Ole Gunnar Solskjaer- Manchester United
Ole Gunnar Solskjaer is known in Manchester United for his last-minute winner in the Champions League final in the 1988-89 season. He then joined United as a caretaker manager after Jose Mourinho's exit in the 2018-19 season and a transforming season helped him become the permanent manager. After his memorable playing career and scoring the winning goal in the 1999 UEFA Champions League final, Solskjaer guided the team to top-four finishes and reached the Europa League final where they lost to Villareal in the penalties.
4. Diego Simeone- Atletico Madrid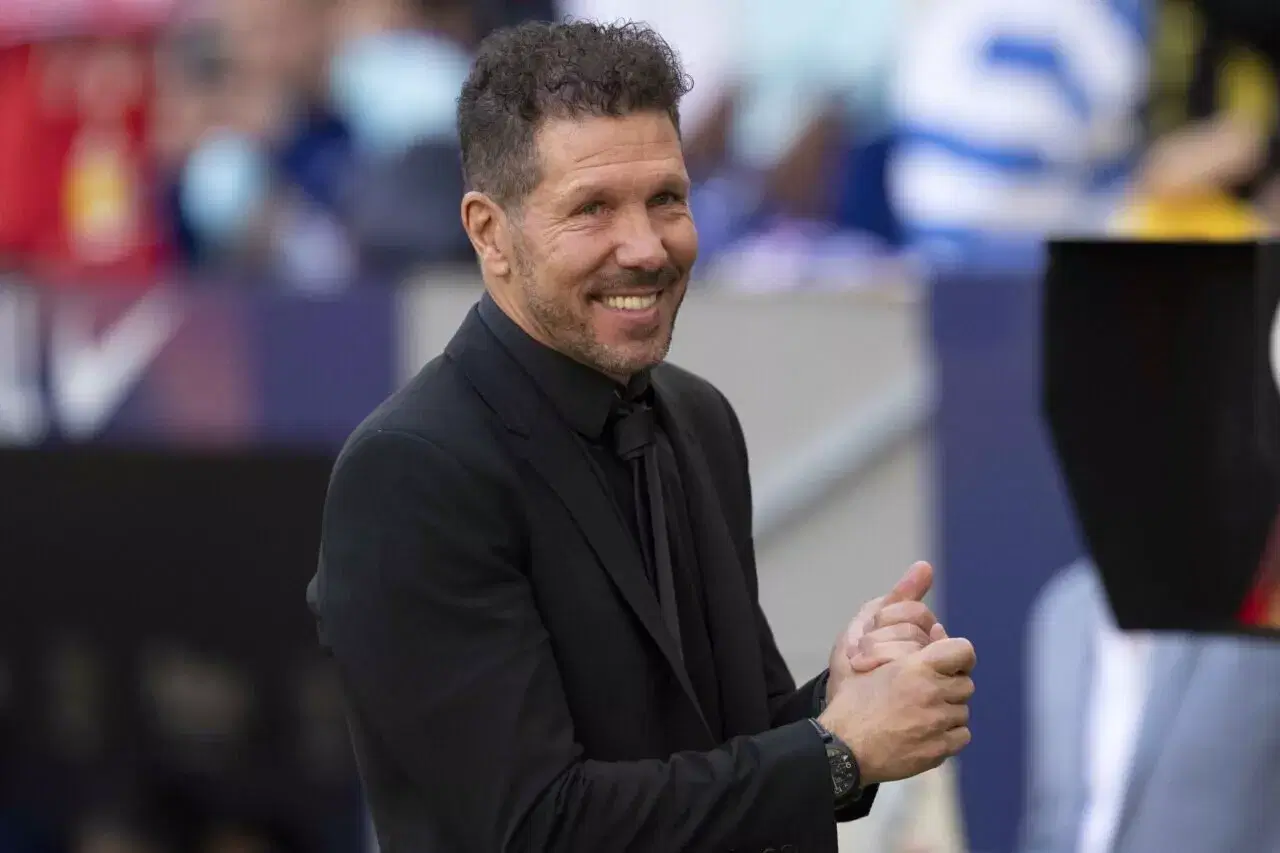 Diego Simeone is known for his passionate, sometimes threatening in the dugout as he stalks whichever LaLiga or Champions League touchline he happens to be on, there are few managers at the elite level of the world game who feel a game quite like the Atletico Madrid boss. El Cholo was a fan favourite during his playing time too, he was a part of the Atletico squad, the side that won Copa Del Rey. He returned to Atletico in 2014 as a manager and since then he has been a prolific figure in the capital city of Spain.
3. Frank Lampard- Chelsea
Frank Lampard has an illustrious career both as a player and manager, his major set of awards came during his association with Chelsea, such as the FA Cup (4 times), the UEFA Champions League in 2011-12, and the Europa League in 2012-13. He is also a 3 time Chelsea Player of the Year, the 2008 UEFA Midfielder of the Year, and winner of the 2005 FIFA Player of the Year Silver Cup. Frank Lampard made an early step up to Premier League management when he returned to Chelsea in 2019 following a couple of years of cutting his teeth at Derby. Although he was unceremoniously dismissed by the Stamford Bridge hierarchy after just 18 months in charge, there were enough positives over the course of his tenure.
2. Zinedine Zidane- Real Madrid
Zinedine Zidane was one of the most brilliant midfielders in the modern era. Born in Marseille, Zidane took to playing football at the age of just five. Zidane is one of nine players to have won the World Cup, the Champions League, and the Ballon d'Or. His volleyed goal in the 2002 UEFA Champions League final in Glasgow against Bayer Leverkusen is vintage, the strike that helped Real Madrid clinch their ninth European title as well. In January 2016, he was appointed as the first-team coach following the dismissal of Rafael Benitez. It was an extremely successful stint as he won nine trophies including three successive UEFA Champions League titles. After the three-peat in 2018, he is regarded as one of the best players turned into a manager.
1. Pep Guardiola- Barcelona
Guardiola spent the majority of his career with Barcelona, forming a part of Johan Cruyff's Dream Team that won the club's first European Cup in 1992, and four successive Spanish league titles from 1991 to 1994. He captained the team from 1997 until his departure from Barcelona in 2001. Having enjoyed a successful playing career at Barcelona, Pep Guardiola returned to his beloved club as the manager in 2008. Under his guidance, Barcelona experienced unprecedented success, winning numerous domestic and international titles, including two UEFA Champions League trophies. He won the club's first treble in the 2008-09 season, after winning the treble last season with Manchester City, he became the only manager to win the treble twice.
For more updates, follow Khel Now on Facebook, Twitter, and Instagram and join our community on Telegram.