AFC Champions League
Ratings: Team effort from FC Nassaji leaves Mumbai City blank
By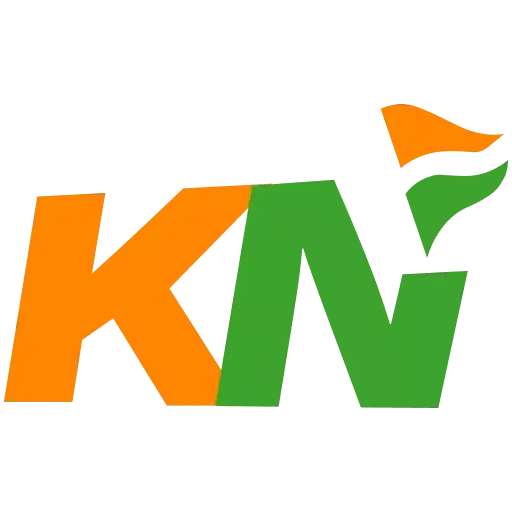 Khel Now
Mumbai City created numerous chances but failed to capitalize.
Mumbai City FC hosted FC Nassaji Mazandaran in the opening match of the AFC Champions League 2023-24, but unfortunately, the Islanders suffered a 2-0 defeat against the Iranian side. This loss has placed Des Buckingham and his team in a challenging position for their upcoming ACL matches.
Mohammad Hosseini and Mohammad Reza Azadi were the goal-scorers for Nassaji. Mumbai City FC appeared to be quite disoriented throughout the match. The players didn't seem to be performing at their best, and luck also didn't seem to be on their side.
Here are the ratings from the game.
Mumbai City FC (By Atawaris Warsi)
Phurba Lachenpa: 6.0
Lachenpa's performance didn't meet his anticipated standards as he allowed two goals, one of which involved a nutmeg.
Rahul Bheke: 6.0
He appeared somewhat disoriented after the initial goal, and it's worth noting that the first goal originated from his side of the field.
Tiri: 8.0
The new signing put on an impressive display. Tiri stood out exceptionally well in defence. He was unfortunate, however, to let in two goals.
Rostyn Griffiths: 7.0
Partnered well with Tiri in the defence line. However, he couldn't stop the Iranian side from scoring two goals.
Akash Mishra: 7.0
The Indian full-back displayed strength and intensity during the first half. However, in the 62nd minute, Akash's mistake resulted in FC Nassaji scoring their second goal.
Yoell van Nieff: 7.0
The Dutch player remained highly engaged throughout the match. He successfully intercepted numerous passes from Nassaji, excelled in duels, and showcased creativity. He did, however, receive a yellow card.
Apuia: 6.0
Was not quite visible throughout the 90 minutes. Had very few good moments, but couldn't make a mark in the game.
Greg Stewart: 9.0
Arguably the standout performer for Mumbai City FC on the pitch. He dropped back effectively, demonstrated impeccable ball-carrying skills, attempted several shots, and remained highly active throughout the match.
Lallianzuala Chhangte: 8.0
Chhangte's blistering pace was a threat throughout the match for the Iranian side. Put on a few good crosses, even had some chances in the final third, but couldn't score a goal, which the Islanders badly needed.
Bipin Singh: 7.0
Seemed puzzled throughout the entire first half. Despite delivering quality crosses consistently throughout the full 90 minutes, his teammates failed to capitalize on the chances.
Jorge Pereyra Diaz: 6.0
Got numerous opportunities throughout the game but struggled to convert them. Whenever a cross came from the flanks, Diaz's movement was easily contained by the Iranian defence.
Substitutes
Vikram Partap Singh: 5.0
Had a great opportunity in the 77th minute, but squared it wide out. Didn't quite make the impact Des Buckingham hoped for.
Gurkirat Singh: 5.0
Came on as a substitute for van Nieff in the 87th minute. Gurkirat's contribution during that time was notably less significant.
FC Nassaji (By Gourav Samal)
Rashid Mazaheri: 7.0
Rashid made some easy saves in the first half. His best move was seen in the 58th minute when he charged forward to block a goal-scoring opportunity by Chhangte.
Vahid Mohammadadeh: 6.5
Although he received yellow card, he was too good at the backline. Made a good clearance when Stewart was charging to get the ball near the post.
Amir Mahdi Janmaleki: 6.5
Janmaleki acted like the defensive commander for FC Nassaji. Blocked most of the threats deployed by the Mumbai City forwards.
Mohammad Reza Azadi: 7.5
Scored the second goal for his side. Was also seen with some good passes, mainly in the first half of play.
Hossein Zamehran: 7.5
The captain delivered a beautiful pass to Hosseini in the 34th minute which saw Nassaji take the lead.
Mahmoud Ghaedrrahmati: 7
Although he was seen with some regular fouls, Mahmoud was good in delivering short passes and finding the right man ahead.
Saber Hardani: 6.5
Hardani acted like a wall whenever the Mumbai City players tried to be a threat. But he was not too good in his clearances.
Amirmohammad Houshmand: 6
Houshmand acted as a good support for Hardani in the backline. The skillful player was mostly good with man marking.
Mohammad Hoseini: 7.5
In the first half, if any player of FC Nassaji had an upper hand on Mumbai City FC, it was Hosseini. He was not just excellent in the midfield but also played his part by scoring his side's first goal.
Esmael Babaei: 6.5
Babaei was quite proactive in midfield, making the right presses to steal away possession. He won many duels.
Mohammadreza Abbasi: 7
Abbasi was seen with good dribbling skills in the first half but was not able to keep possession for a long time.
Substitutes
Farshid Esmaeili: 7
Esmaeili proved to be an amazing substitute for his team. Found the right place for passing the ball to Azadi who converted it into a goal.
Mehrdad Abdikhanghah: 6
The midfielder came on as a substitute around the 80th minute. He was seen with some good moves on the field but wasn't as effective as compared to other midfielders.
Ahmad Mousavi: 6.5
Although he was a substitute, he made some great clearances to keep Mumbai City away from scoring in the dying minutes when they were on the attack.
Amirhossein Mahjouri: N/A
Ali Davaran: N/A
For more updates, follow Khel Now on Facebook, Twitter, Instagram, Youtube and join our community on Telegram.