ISL- Indian Super League
Ratings: Boumous magic seals deal for Mohun Bagan against Bengaluru FC
By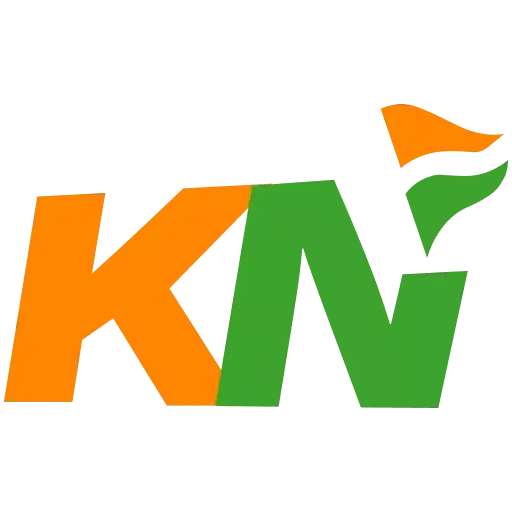 Khel Now
Juan Ferrando's side has registered back to back victories
Mohun Bagan Super Giant continued their perfect start to the 2023/24 Indian Super League (ISL) season with a gritty 1-0 win over Bengaluru FC at the Salt Lake Stadium, Kolkata on Wednesday (September 27). A solitary goal from Hugo Boumous in the 66th minute was enough to give Juan Ferrando's side all three points and go to the top of the table.
Here are the Player Ratings from the game.
Mohun Bagan SG (by Uttiyo Sarkar)
Vishal Kaith – 6.0
Kaith was a focused figure in goal, making a few sharp saves to frustrate the Blues.
Anwar Ali – 7.0
Anwar maintained his good form by neutralizing Bengaluru's movement through the left. He made 3 clearances and 2 tackles, as well as maintaining 90% passing accuracy. Substituted after picking up a yellow card.
Hector Yuste – 7.5
Yuste maintained a really sturdy defensive line and neutralized Curtis Main's threat superbly. Anticipated Bengaluru's moves impressively to win key duels and made four tackles.
Subashish Bose – 7.0
Subashish was a calm and reliable figure at the back, doing his job effectively. Didn't let Bengaluru cause harm through his side and made five clearances to thwart away trouble.
Manvir Singh – 7.0
Manvir was again a workhorse on the right, being persistent with his running. Made a number of impressive runs and his delivery was inviting too. Played a part in the goal, with his cross leading to the error before Boumous scored.
Sahal Abdul Samad – 6.0
Samad had a hot n cold evening at the Salt Lake Stadium. He moved into the empty spaces well, but was unable to create anything significant. A bit sloppy in possession as well.
Anirudh Thapa – 7.5
Despite being troubled by Bengaluru's physicality, Thapa held his own in a deeper midfield role. Made a crucial goal-line clearance early on and got better from there, making two tackles and three interceptions. Moved the ball around well too with 90% passing accuracy.
Liston Colaco – 5.0
Colaco was a frustrating figure on the left. Despite making some blazing runs and getting into prime areas, his shots all powered wide and caused frustration among fans.
Hugo Boumous – 8.0
Boumous cleverly moved around in the Bengaluru FC half and put his innovative passes to good use. Helped send some teammates through on goal with his excellent passes and created some nice chances. Then capped off an impressive display with a great finish for his goal.
Dimitri Petratos – 5.0
Petratos failed to replicate his heroics from the last match. Completely quiet in the first half and even though he did get a bit better after that, his final product was sloppy and not as threatening as usual.
Jason Cummings – 7.0
Cummings wasn't at his clinical best, putting some shots wide. However, his link-up play was excellent and he cheekily set up Boumous' strike with a great pass.
Subs
Armando Sadiku – 6.0
Sadiku increased the energy levels in his side's attack and made a brilliant surging run in the 84th minute, only to shoot wide.
Brendan Hamill – 6.0
Hamill helped maintain the sturdiness in his side's backline after coming on.
Glan Martins – 6.5
Martins was a proactive figure in the deeper midfield role, making some key recoveries to ruin Bengaluru's attacks.
Asish Rai – 6.0
The right-back added more energy and drive to his side's right-flank, also helping neutralize Bengaluru's movement through that side.
Kiyan Nassiri – N/R
Nassiri came on for another late cameo in which he didn't exactly do anything note-worthy.
Bengaluru FC (By: Analoy Majumder)
Gurpreet Singh Sandhu: 7.0
Gurpreet performed admirably, making a few straightforward stops and occasionally displaying the awareness to clear the ball. Gurpreet seemed confident under the post today and also made a few good collections and denied the MBSG forwards multiple times from finding the back of the net. Could have done better from the goal he conceded.
Parag Satish: 7.0
In today's encounter, Parag was quite strong on the backline. He defended frequently in the final third, and his interceptions were of high quality. Parag was strong and confident in his defence against the Mariners today. Parag Satish produced superb forward passes for his side in addition to his strong defence.
Aleksandar Jovanovic: 7.0
Today, Aleksandar Jovanovic performed brilliantly in the backline. Made a number of fine interceptions and did not allow Mohun Bagan players much room to approach the final third and score goals. Jovanovic also delivered solid leadership in defence for BFC today.
Slavko Damjanovic: 7.0
Against his previous squad, Slavko Damjanovic performed well. Developed a strong defensive partnership with Jovanovic, Jessel Carneiro, and Parag. Slavko played superbly throughout the game, came up with several crucial interceptions, and made sure that players like Hugo Bumous, Manvir, and Liston did not have much room to approach and score.
Jessel Carneiro: 6.5
Jessel Carneiro did well in the sides today. Got good defensive support from Roshan in the left side and did not offer much space to MBSG wingers. Came for overlapping via the wing and took part in the BFC-designed attacks.
Namgyal Bhutia: 7.0
Bhutia's with-the-ball mobility was remarkable in today's match. Delivered a couple of defence splitting passes, however MBSG's excellent defence prevented those opportunities from finding the back of the net. Bhutia also made a couple good runs in the midfield and also got a good chance to score but left to convert. Namgyal today played effectively both offensively and defensively.
Javi Hernandez: 6.5
Javi Hernandez definitely was not in his best form today, his involvement was apparent but did not play up to expectations. Javi made several interesting runs and passes, but his performance in the last third was once again quite sloppy.
Roshan Naorem Singh: 8.0
Roshan Naorem Singh did an excellent job tonight, being active in the wing and assisting his team both offensively and defensively.Came dangerously close to scoring and made a couple critical passes during the game, but couldn't hit the back of the net. Roshan had to concede a red card in the additional time for a searingtackle on Petratos.
Rohit Kumar: 6.5
Rohit Kumar in today's match was unable to exert much control on the field and left without making a significant contribution. Snatched a couple balls in the middle but was unable to capitalise on them. Despite exerting considerable effort in the opening quarter, Rohit found it harder and harder as the game went on to halt the quick breakaway.
Suresh Singh Wangjam: 7.0
Suresh Wangjam established a great connection with the other players in the backline in today's game, and he also did well in creating opportunities in Mohun Bagan SG's final third. Despite a couple lost passes, he was able to captivate the midfield. Suresh also brought in a positive impact in the middle with his great pressing and passing but unfortunately conceded a red card towards the last quarter.
Curtis Main: 6.5
After scoring a goal in the last match co substitute, Simon Grayson brough Curtis Mian today from the starting in search of goals but things haven't gone according to plan and Curtis left to find the back of the net.
Substitutes
Williams: 6.5
Williams came in the second half in place of Javi in search of the equaliser. Did well in the midfield and attempted a combination play with Sivashatki and Curtis Main by engaging in BFC's attacking chances.
Sivasakthi: 6.5
Sivasakthi after coming in the second half was positive in the attacking third today . Repeatedly attempted to breach MBSG's defence but left to convert. Paired nicely with Curtis Main in the fourth quarter and gave the Blues many chances to score. Surely would have done better, if brought early.
Harsh: 6.5
Harsh arrived in the second half, but had no beneficial impact on teammate camaraderie. Did good with the ball, but training requires more attention.
For more updates, follow Khel Now on Facebook, Twitter, Instagram, Youtube; download the Khel Now Android App or IOS App and join our community on Whatsapp & Telegram.