The award is given to the best player of the year
The Ballon d'Or is an annual football award presented by French news magazine France Football since 1956. Between 2010 and 2015, in an agreement with FIFA, the award was temporarily merged with the FIFA World Player of the Year (founded in 1991) and known as the FIFA Ballon d'Or.
Throughout the history of this prestigious trophy, we have witnessed many iconic legends grab the ultimate individual prize after delivering mind blowing performances throughout the season respectively for both country and clubs.
From Lionel Messi who has won it a record 7 times to Cristiano Ronaldo who does not seem to give up, the race for this prestigious accolade always goes down to the wire until the end of the season.
It is already looking to be a promising battle for the 2022-2023 Ballon Dór as the World Cup just took place and it has already boosted the chances for some players to get their hands on the elusive prize. So, here's a look at the top five contenders who are leading the race and going into the second half of the campaign with an eye on the award:
5. Kevin De Bruyne (Belgium, Manchester City)
Though it was a relatively odd campaign for the Red Devils and this sumptuous playmaker in the 2022 FIFA World Cup, this man has all the potential in the world to deliver on the grandest of stages. He got a lot of criticism with Belgium out in the Group stage of the World Cup. De Bruyne always looks to drive forward with the ball. He would then wait for the perfect moment to release a teammate in an advantageous position – with the perfect weight of pass. Having 3 goals and 15 assists in this campaign already, he is a prime factor for Pep Guardiola who does most of the work in delivering the goods to Erling Haaland and Julian Alvarez up front. He finished in 3rd position last time around and will be looking to capitalize on his abilities once again to push his rankings further this time.
Also Read: Top 10 players with most Ballon d'Or awards
4. Vinicius Junior (Brazil, Real Madrid)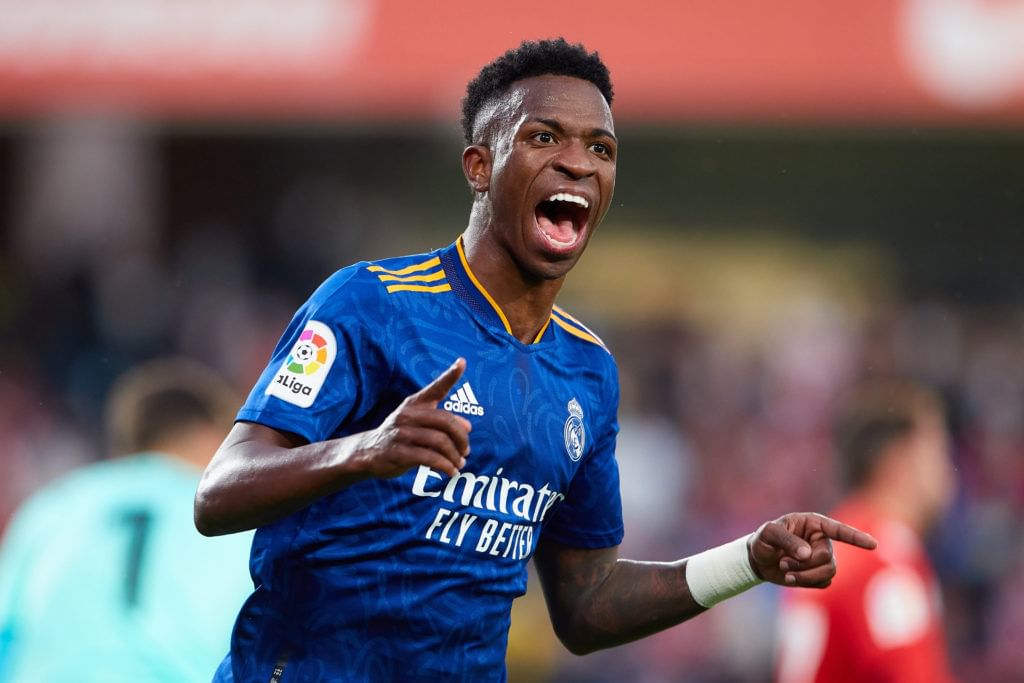 He lets the crowd know when to raise the volume, whether it's through a piercing dribble or by his own gestures of encouragement towards them. For the feared dribbler he has become, Vinícius' efficiency was not enough to carry Brazil further forward in the 2022 FIFA World Cup as they were knocked out in the Quarter final. The UEFA Super Cup winner with Real Madrid, he already has 11 goals and 9 assists in 2022-2023 campaign. Primarily playing as a left winger, he has that burst of pace about him and the ability to wriggle past defences with ease. He finished in the 8th spot in 2021-2022 campaign and we are more than ready to witness the Samba dance from this man in Real Madrid colours again.
Trending World Football Articles:
3. Erling Haaland (Norway, Manchester City)
No World Cup participation, no Ballon d'Or as is deemed by many but this man has already scrubbed the stats of this season by it's neck. Even though Norway were not able to make it to the 2022 FIFA World Cup, this brute force of nature is already topping the charts as of now according to the statistics. Out of 19 appearances for Manchester City in this campaign, he has scored 24 goals and also has 3 assists in his name. A menace for the defenders, he is a one man wrecking machine and does not seem to stop when it comes to scoring goals. He finished 10th last time around when he was playing for Borussia Dortmund, but his chances to knick this award is higher this time having the likes of Kevin De Bruyne and Bernardo Silva behind him to provide him the goods.
2. Kylian Mbappe (France, Paris Saint-Germain)
The Golden Boot winner of the FIFA 2022 World Cup with 8 goals, his stats at just 23 years of age remains unparalleled. Though he was not able to celebrate his 24th birthday on Tuesday being a two-time World Champion, this man is surely one to look out for the ages. Having scored 27 goals and having 7 assists for both club and country in this campaign he wrapped up the Golden-Boot with just the second-hattrick in a World Cup final against Argentina. Also, the Trophee Des Champions winner with PSG, he will be giving his PSG team mate Lionel Messi a run for his money. He finished 6th in the rankings last time around but his eyes are surely set on this individual accolade.
1. Lionel Messi (Argentina, Paris Saint-Germain)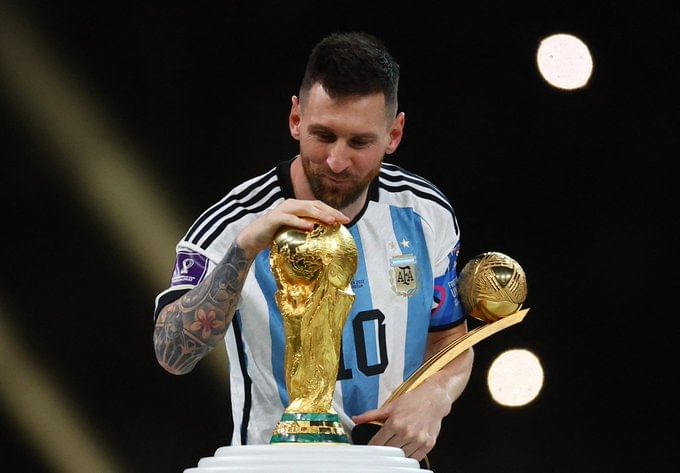 For the first time in over a decade, Lionel Messi was not in the top 30 nominees for Ballon Dór in the 2021-2022 campaign. But who else will you be rooting for if you ask for a comeback? The "Magic Man" has completed the legacy by winning every other trophy within the realms of football. The Golden Ball winner of the 2022 FIFA World Cup he led the Albiceleste to a World Cup glory for the first time in 36 years.
He has a total of 12 goals and 14 assists for Paris Saint-Germain in this campaign and has already bagged the Trophee Des Champions winner's medal with them. An absolute force of nature, he left the world in awe with his boisterous performance in the World Cup having scored 7 goals and making 4 assists. Is there anything that can stop him from winning Ballon Dór number 8? We have just six months in hand to get that answer.
For more updates, follow Khel Now on Facebook, Twitter, and Instagram and join our community on Telegram.