ISL- Indian Super League
Profile: Unveiling Hijazi Maher, East Bengal's Jordanian 'Defensive Dynamo'
Hijazi Maher is a Jordan international and will surely bolster East Bengal's defensive third.
East Bengal have bolstered their ISL 2023-24 squad with the signing of 26-year-old Jordanian centre-back Hijazi Maher, who replaces an injured Jordan Elsey. Maher brings valuable experience, having played for Jordan Premier League side Al-Hussein SC and Iraq Premier League side Zakho SC on loan. In the previous season, he featured in 29 matches and scored five goals, earning recognition for his consistent performances.
Maher also boasts two Jordan FA Cups, a Jordan Super Cup, and the distinction of having logged the most minutes played by a player in the 2021 season. Moreover, he is also a Jordan international. His arrival adds depth and skill to East Bengal's defensive line-up.
Prior Experience
Hijazi Maher's football journey is a testament to his dedication and talent. He embarked on his professional career with Shabab Al-Ordon, marking the beginning of an eventful ride. His first transfer took him to Al-Ahli, where he continued to hone his skills. After two years, he returned to Shabab Al-Ordon, displaying his commitment to the club.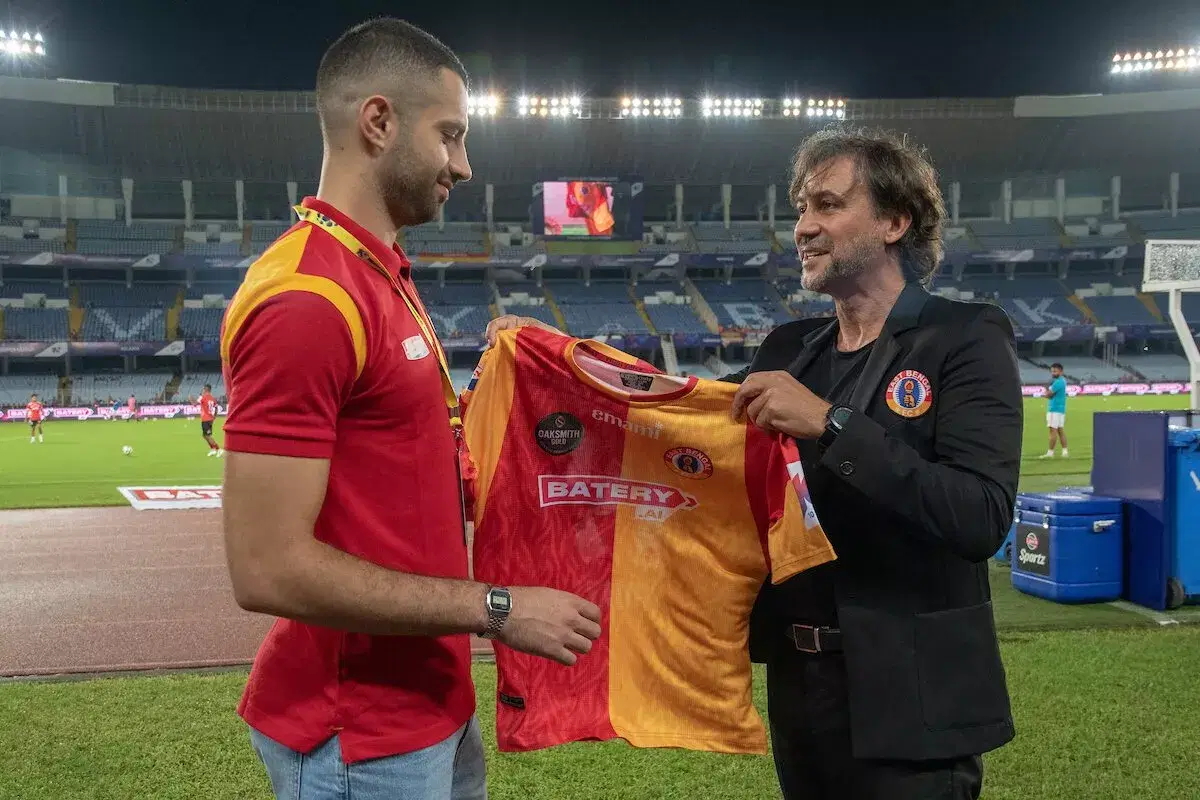 However, his footballing adventure didn't stop there. Maher ventured into the Iraq Premier League with Zakho SC, where he made a significant impact, featuring in 29 matches and scoring five goals in a single season. This experience broadened his horizons and further polished his abilities.
Hijazi Maher's remarkable journey reached a new milestone when he joined East Bengal for the Indian Super League 2023-24 season. His previous experiences have undoubtedly contributed to his growth as a footballer, and fans eagerly anticipate the contributions he'll make in his new chapter with East Bengal.
Type of Player
Hijazi Maher epitomizes the modern footballing centre-back with a skill set that blends physical prowess with technical finesse. Standing tall, Maher's imposing presence in defence is a formidable asset during aerial duels and set-piece situations. His ability to read the game and anticipate opponents' moves showcases exceptional positional awareness, often allowing him to intercept threats before they materialize.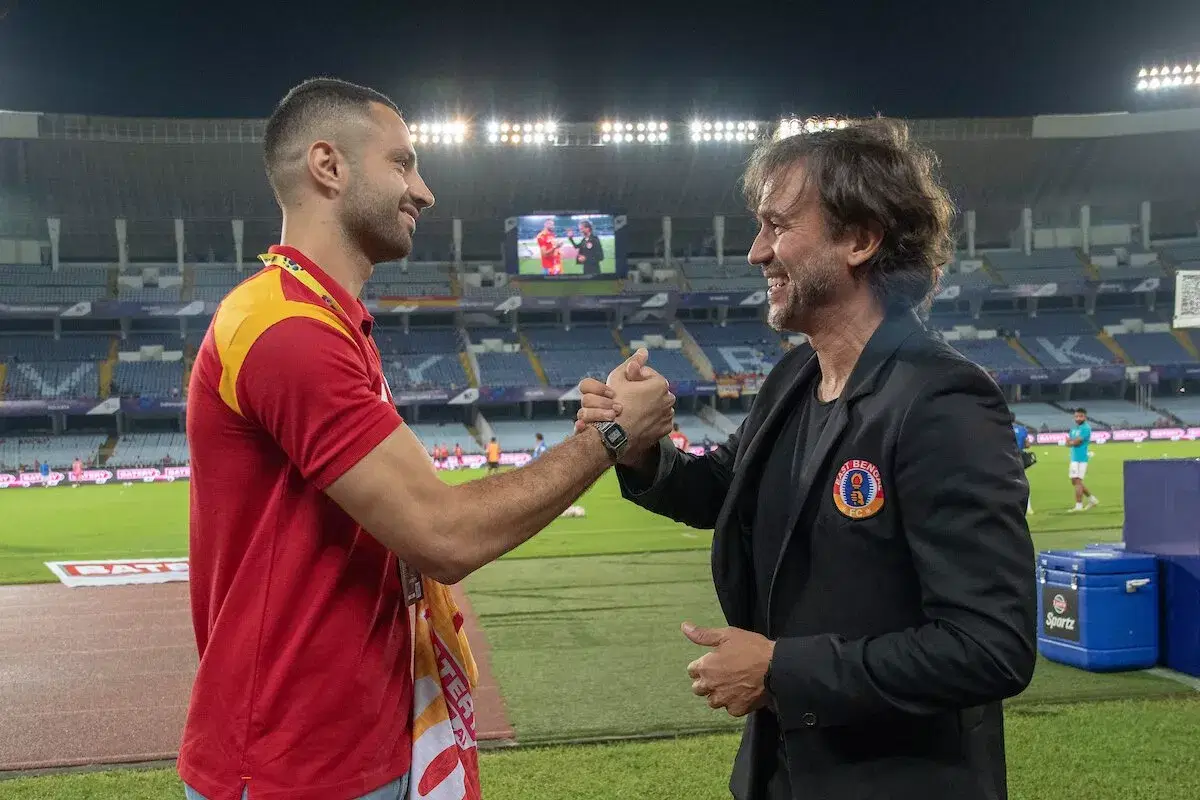 What truly sets Maher apart is his proficiency as a ball-playing defender. His composure on the ball and vision to initiate attacks from the back make him a valuable asset to any team looking to build from the back. Maher's versatility extends beyond his defensive duties, as he can venture forward to support offensive plays when necessary.
Furthermore, Maher has demonstrated a penchant for scoring crucial goals, especially during set-piece scenarios, adding an extra dimension to his contributions. With his combination of physicality, technical skills, tactical intelligence, and goal-scoring ability, Hijazi Maher is a well-rounded player who can significantly impact matches and is undoubtedly an asset to any team fortunate enough to have him in their ranks.
What he brings to the team
Hijazi Maher's arrival at East Bengal injects a blend of defensive solidity and versatility into the squad. As a tall ball-playing defender, he bolsters the backline's resilience and contributes to building attacks from deep. Maher's ability to score crucial goals, coupled with his strong positional sense, offers an added dimension to East Bengal's gameplay. His experience in top leagues and international exposure augments the team's defensive stability and overall tactical flexibility, making him a valuable asset in their pursuit of success.
For more updates, follow Khel Now on Facebook, Twitter, Instagram, Youtube; download the Khel Now Android App or IOS App and join our community on Whatsapp & Telegram.