ISL- Indian Super League
Ratings: Melroy powers Punjab FC to first point in ISL 2023-24
By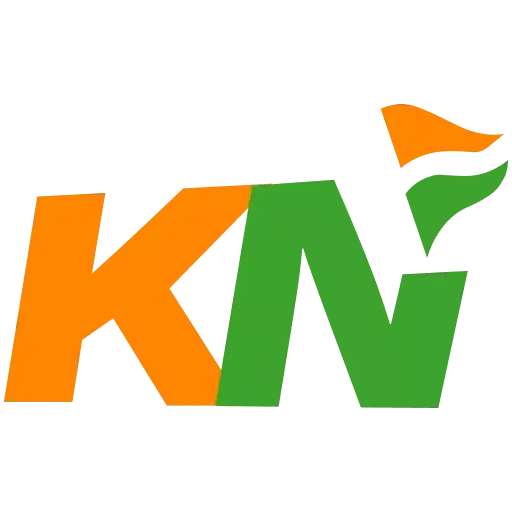 Khel Now
NorthEast United's Parthib Gogoi yet again scored a banger from range!
Punjab FC played out a very entertaining draw against NorthEast United as the ISL returned to Delhi after six years. Punjab FC opened their mark with a draw but it was NorthEast United's Parthib Gogoi who stole the limelight with a stunning goal from outside the box.
Punjab FC too, had their own hero in the form of defender Melroy Assisi, who rose to the occasion and found the back of the net in the 63rd minute with a powerful finish from a well-executed corner kick. Here are the player ratings from the game.
Punjab FC (by Rutvij Joshi)
Ravi Kumar – 8
Ravi Kumar made an impressive start as the season's first-choice goalkeeper, earning praise from his coach. His excellent legwork and positioning were consistent highlights throughout the game. Kumar also made a crucial penalty save in the first half. However, despite his efforts, the visitors managed to score a goal, with Parthib Gogoi's long ranger once again rattling the net.
K Lhungdim – 6.5
Lhungdim performed decently in offense and defense, albeit in fragments. His performance was not crisp as expected.
Melroy Assisi – 9
Melroy had a very good game defensively and complimented well with his Greek compatriot at the back. His positioning and his cool and calm finish for the equaliser was the highlight of his game.
Dimitrios Chatziisaias – 6.5
Dimitros brought the much needed calmness in Punjab's defense. The 6.3 ft centre-back put in a solid shift in the first half when they were pinned at their backs.
Mohammed Salah – 6
The full-back did not have a very good game. Salah did not have much to do defensively. Also, his decision making was very poor.
Brandon Vanlalremdika – 6.5
Brandon combined well with Lhungdim on the right. He performed decently well, however, he messed up a clear goal-scoring opportunity from the counter-attack in the second half.
Medih Talal – 6
Medih did not have the same influence on the game as he would have liked. He was deployed in a much deeper role as compared to previous games.
Amarjit Singh – 5
Amarjit was the poorest player for Punjab on the pitch.He did not look settled in his first game after the Asian Games duty. His positioning and decision making was below par.
Krishnananda Singh – 5.5
Krishnananda struggled against NorthEast United's Dinesh Singh, who did not give him any room to burst on the left wing. He glanced a few shots but never found the back of the net.
Juan Mera – 7.5
Juan Mera was deployed in a more central role against NorthEast and he was lively for his side throughout the game. Despite no goal involvements, he was one of the best players on the pitch.
Luka Majcen – 8.5
The Slovenian striker used all of his experience and displayed his all-round ability. He dropped in deep in midfield to receive the ball and led his team like a proper leader.
Substitutes
Prasanth K – 6
Prasanth did well well ever since his inclusion in the game and provided a different dimension in attack.
Nikhil Prabhu – 6
Nikhil played as a defensive midfielder today. He did reasonably well for his side in an unfamiliar role.
Kingslee Fernandes – 6
Kingslee replaced Madih Talal in the midfield. The Goa-born player helped his side maintain possession in the second half.
Ranjeet Padre – N/A
NorthEast United FC ratings (By Atawaris Warsi)
Mirshad Michu – 7
Michu could have done better to save Melroy's goal. He was however, active in both halves, catching loose balls, punching away crosses, and displaying calmness and composure.
Tondonba Singh – 6.5
The Highlanders' full-back defended strongly in both the halves, shutting out numerous Punjab FC attacks. He also won a penalty for NorthEast United. However, his poor man-marking gave Punjab FC the space to score the equaliser.
Míguel Zabaco – 7
The NorthEast defender blocked a number of shots and contributed to the build-up play from the back, helping the Highlanders maintain their backline and connect their attacks. Zabaco also cleared a lot of potential threats by the Punjab attack, especially in the second half.
Asheer Akhtar – 7
He partnered well with Zabaco to keep Punjab at bay, especially in the second 45 minutes. He headed clear some aerial balls, won several duels, and executed well-timed tackles.
Soraisham Dinesh Singh – 6.5
Dinesh was often dribbled past by the Punjab FC players. The full-back was also caught off guard several times.
Mohammed Ali Bemammer – 7.5
Bemammer displayed great physicality in the midfield. He was an important figure who intercepted loose balls and connected effectively with the frontline.
Romain Philippoteaux – 7
The Highlanders' captain was influential in both halves, creating space, building chances, and delivering magnificent passes. However, he missed a penalty in the first half. Romain got substituted in the 64th minute.
Manvir Singh – 6
Manvir had some moments in the game that led to a couple of attacks. However, the attacker was relatively quiet for the majority of the game and was substituted in the 58th minute.
Konsam Phalguni Singh – 7.5
Phalguni played a perfect role in bridging the midfield and attacking third of his side. He took some shots and was also brilliant in delivering crosses from corner kicks.
Parthib Gogoi – 8.5
The future prospect of Indian football. Parthib has now scored in three consecutive matches, and all of his goals were bangers. The youngster was substituted in the 78th minute.
Néstor Albiach – 8
Nestor created numerous opportunities for the Highlanders throughout the game. Additionally, he saw one of his shots hit the crossbar in the first half.
Substitutes
Jithin MS – 5.5
Jithin was brought on in the 58th minute to replace Manvir Singh. He did bring some energy into the NorthEast team, but nothing to capitalise on. He had a chance though in the 90th minute.
Yaser Hamed – 5.5
Yaser replaced Romain. However, he was involved more defensively. He received a yellow card in the 84th minute.
Pragyan Gogoi – 6
He was brought on to focus more on the defensive aspect. Pragyan did his job as expected.
Redeem Tlang – 6
Perfectly blending into the midfield, Redeem brought the calmness and composure the Highlanders needed. Although, he did lose a couple of balls.
For more updates, follow Khel Now on Facebook, Twitter, Instagram, Youtube; download the Khel Now Android App or IOS App and join our community on Whatsapp & Telegram.