UEFA Champions League
Top 10 fastest footballers in Champions League 2023-24 Matchday 2
By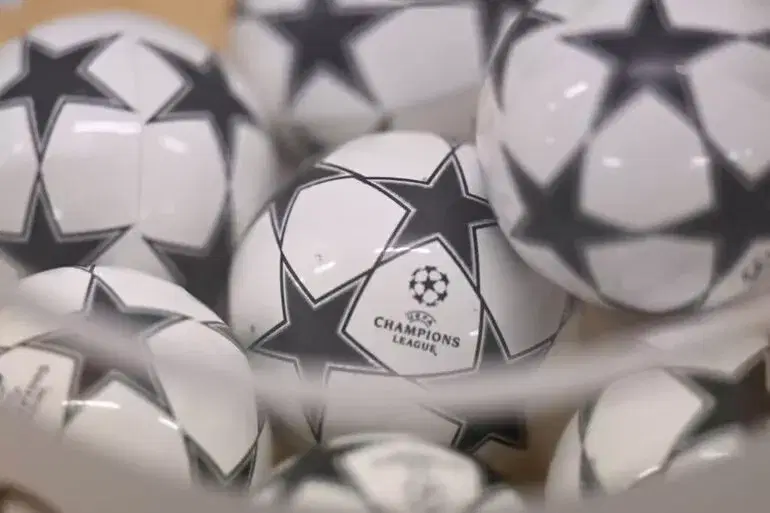 Govind
These players have shown that they can hit top-gear on the pitch regularly.
We see the modern football game becoming much more interested in the physical capacities of football players along with their tactical acumen and technical abilities. Such change and maybe the turning point for football came after the former Arsenal manager Arsène Wenger incorporated new diet habits and a balanced approach towards exercise for his players. This aided in on-pitch improvements, which people noticed in world football.
Now we see players being measured for a variety of physical details. One such strong game-changing detail is the pace of footballers. A player capable of reaching peak speeds is dangerous for the opponents and can change the outcome of the game anytime. In the UEFA Champions League, we have seen top players from across the world display this detail of the game, beating opponents and opening new pockets of space with their speed.
Top clubs from across Europe have begun the journey with all their power to be at London's Wembley Stadium for the final in June 2024. With the 2023-24 UEFA Champions League Matchday 2 behind us, we now have a look at the top 10 fastest footballers that were recorded on Gameday 2.
10. Marcus Rashford – 34.3 km/h
Manchester United is no stranger to the fact that Marcus Rashford is one of the fastest Premier League players. Even in the last 2022-23 Premier League season, he recorded club highest 35.95 km/h in the PL for the Red Devils. Against Galatasaray on UCL matchday 2, Rashford recorded 34.3 km/h.
9. Kylian Mbappé – 34.4 km/h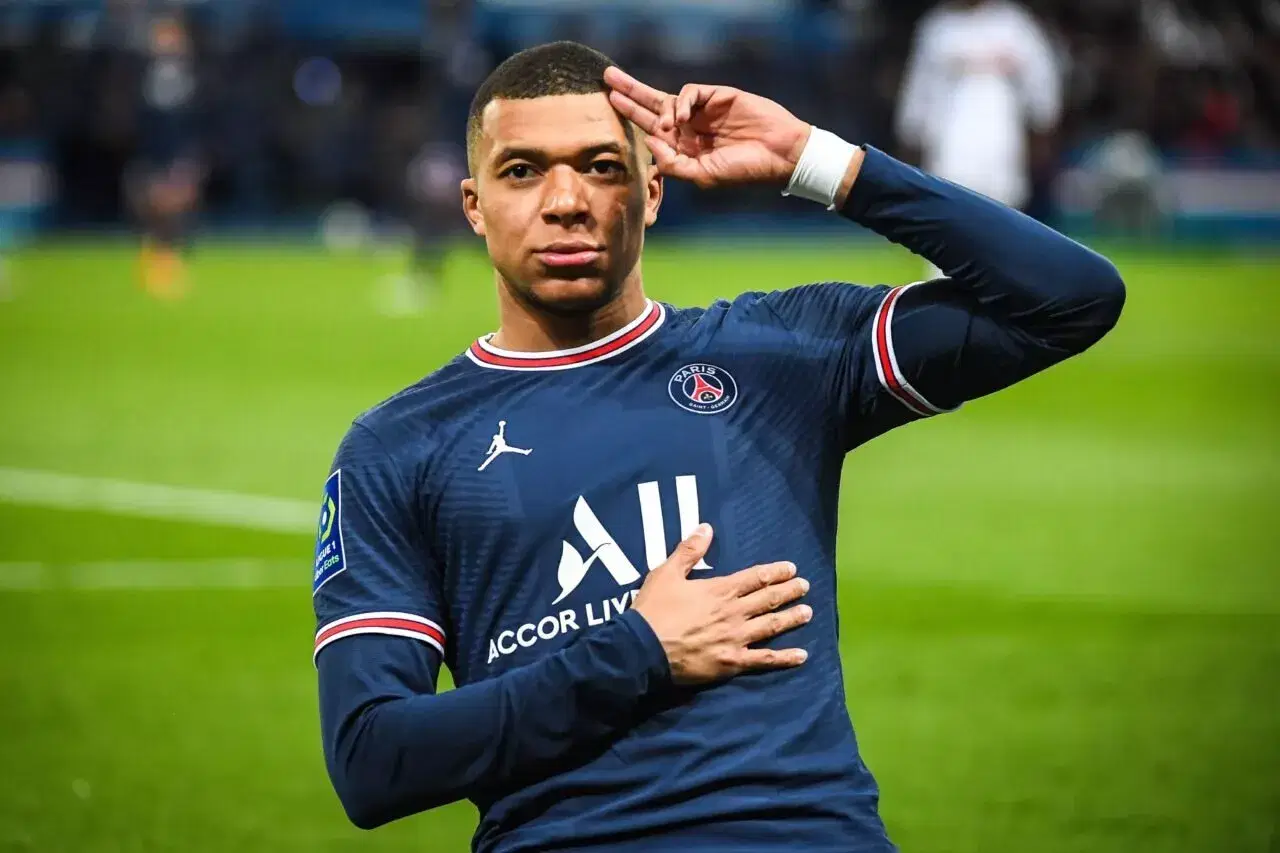 The French superstar Kylian Mbappé is no short of technical abilities and he has a dangerous pace to partner it. Even Qatar people witnessed it first hand in the 2022 FIFA World Cup, how quick the forward from Paris Saint-Germain is. Although the French club witnessed defeat to Newcastle United, their star player recorded a 34.4 km/h blistering pace.
8. Theo Hernández – 34.4 km/h
Another French national football team representative was seen clocking the same speed Kylian Mbappé did on matchday 2 of the 2023-24 UCL fixtures. Theo Hernández operates in the left-back position for Serie A side AC Milan. Hernández recorded 34.4 km/h against Borussia Dortmund at the Signal Iduna Park. The game though didn't record any goal as it ended 0-0.
7. Elye Wahi – 34.4 km/h
In the summer transfer window, RC Lens saw their key forward Loïs Openda depart to join German club RB Leipzig. However, the club were able to get Elye Wahi to replace him. Wahi not only recorded the peak speed in the game against Arsenal but his goal also gave Lens a 2-1 victory.
6. Karim Konaté – 34.4 km/h
The Austrian outfit FC Red Bull Salzburg may have lost 2-0 in their second group stage game to Real Sociedad but the club saw forward Karim Konaté's impressive speed being brought to notice. With 34.4 km/h peak speed against the LaLiga outfit ties Konaté with the likes of Kylian Mbappé and Theo Hernández.
Trending World Football Articles:
5. Ronald Araújo – 34.5 km/h
FC Barcelona's visit to FC Porto was pretty tough. They could only get away with a narrow 1-0 win from Estádio do Dragão stadium. But an interesting detail shouldn't be missed. Ronald Araújo was seen running at a top speed of 34.5 km/h. This also shows how much the modern centre-back has developed with the history of football.
4. Rasmus Højlund – 34.9 km/h
The 20-year-old was brought in from the Italian first-tier team Atlanta BC. Although the striker is yet to score in the Premier League after making five appearances, Højlund is thriving in UCL. In 2 games he has scored 3 goals for Manchester United and also recorded 34.9 km/h at Old Trafford against Galatasaray.
Also Read: Top 21 fastest football players in the world in 2023
3. Christian Pulisic – 35.0 km/h
One of the United States men's national soccer team players makes it in the top 3 fastest players for UCL matchday 2. Christian Pulisic recorded a speed of 35 km/h in a 0-0 away draw to Dortmund. Pulisic is doing very well with AC Milan since his transfer from Chelsea in the summer.
2. David Neres – 35.4 km/h
The Brazilian plays for SL Benfica as a striker. In the game against Inter Milan at San Siro stadium, David Neres once reached the 35.4 km/h mark. Although his side lost 1-0 to the 2023 Champions League finalists. The 26-year-old left-footed footballer has been in the Benfica group since 2022 after leaving Shakhtar Donetsk.
1. Sandro Tonali – 35.5 km/h
Newcastle United dominated PSG in the UCL matchday 2 fixture at St. James' Park. The Magpies recorded a massive 4-1 triumph over Mbappé's team. Sandro Tonali was part of the Newcastle midfield trio in a 4-3-3 formation and even beat Mbappé in terms of speed record. Tonali outpaced Mbappé's 34.4 km/h by going up to 35.5 km/h. This also was the peak speed recorded on matchday 2 of UCL rounds.
For more updates, follow Khel Now on Facebook, Twitter, and Instagram; download the Khel Now Android App or IOS App and join our community on Telegram.