Premier League
Top five highest scoring defenders in Premier League history
Ian Harte is the only non English player on this historic list
The Premier League is the most watched and followed league in the world of football. It is a very competitive league where players are eager to join from all parts of the world. Probably also the most entertaining league where any team on a day can beat any team.
In this article, we will be having a look at the best-scoring defenders in the history of the Premier League. Among the top five defenders that have the highest numbers in the goal department, only Ian Harte is a non-English player. Rest all have played for England international football team at some stage of their careers.
Top five goal-scoring defenders in the Premier League
5. Gary Cahill – 28 goals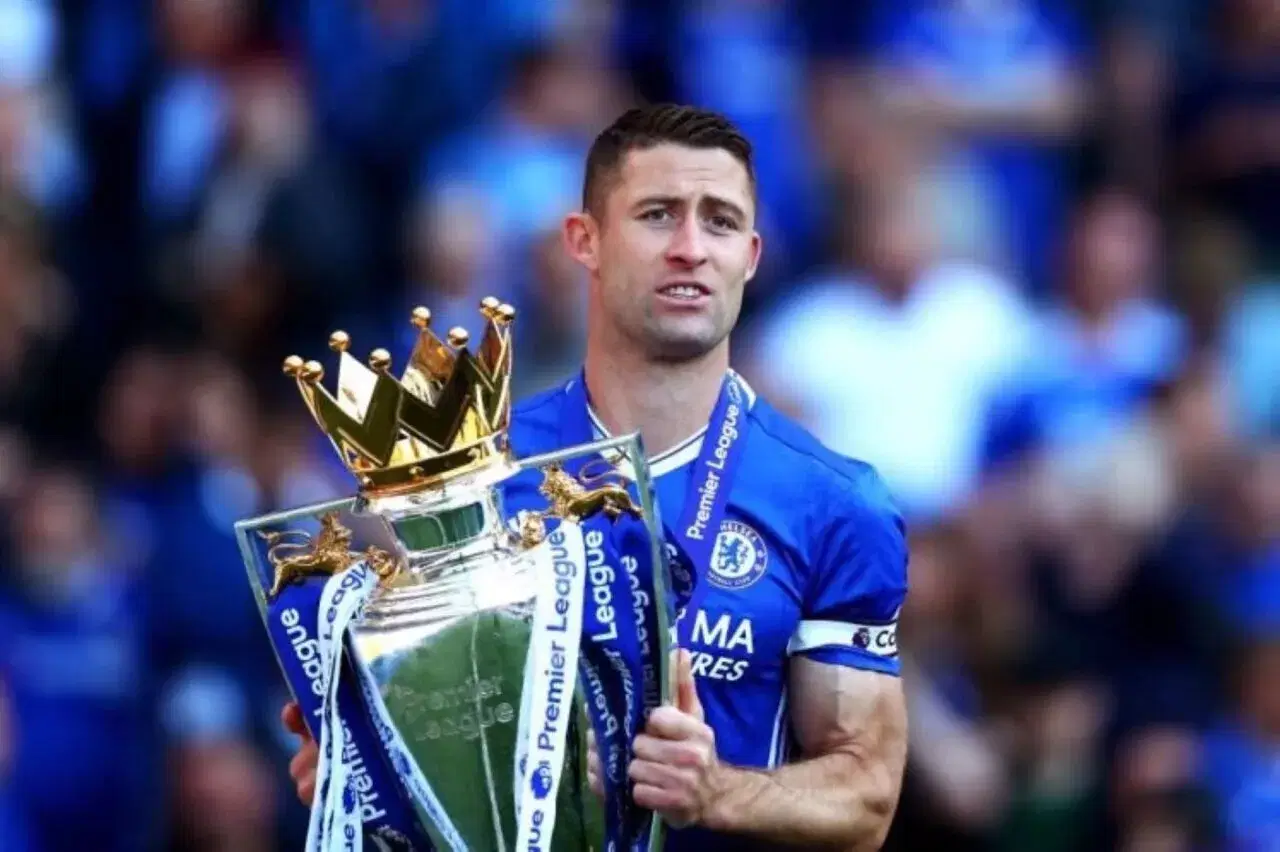 The Frenchman William Gallas missed out on the top five by just three goals. Gallas had 25 goals in PL. Garry Cahill with his 28 goals in 394 appearances has had a eventful career in the English top tier. Cahill has played for seven different English clubs across his career.
And in those actually, only with four he has played Premier League football. Aston Villa, Bolton Wanderers, Chelsea and Crystal Palace have had the opportunity to field Cahill in the PL. He was a very successful centre-back at Chelsea where he won two UEFA Europa League, one UEFA Champions League and two Premier League titles as well.
4. Ian Harte – 28 goals
Ian Harte also has 28 goals to his name in the PL but has achieved it in very few games than Cahill. Cahill needed 394 games to get to the mark while Harte needed just 238 games. That's about 156 less number of appearances by Harte.
The left-back from Ireland graced the Premier League pitches from three different clubs. Namely Reading FC, Sunderland AFC and Leeds United. But all of his PL goals have come with Leeds. Harte also has 27 assists in the English top tier. He has also represented the Ireland international football team a total of 65 times to net 12 goals.
Trending World Football Articles:
3. Leighton Baines – 32 goals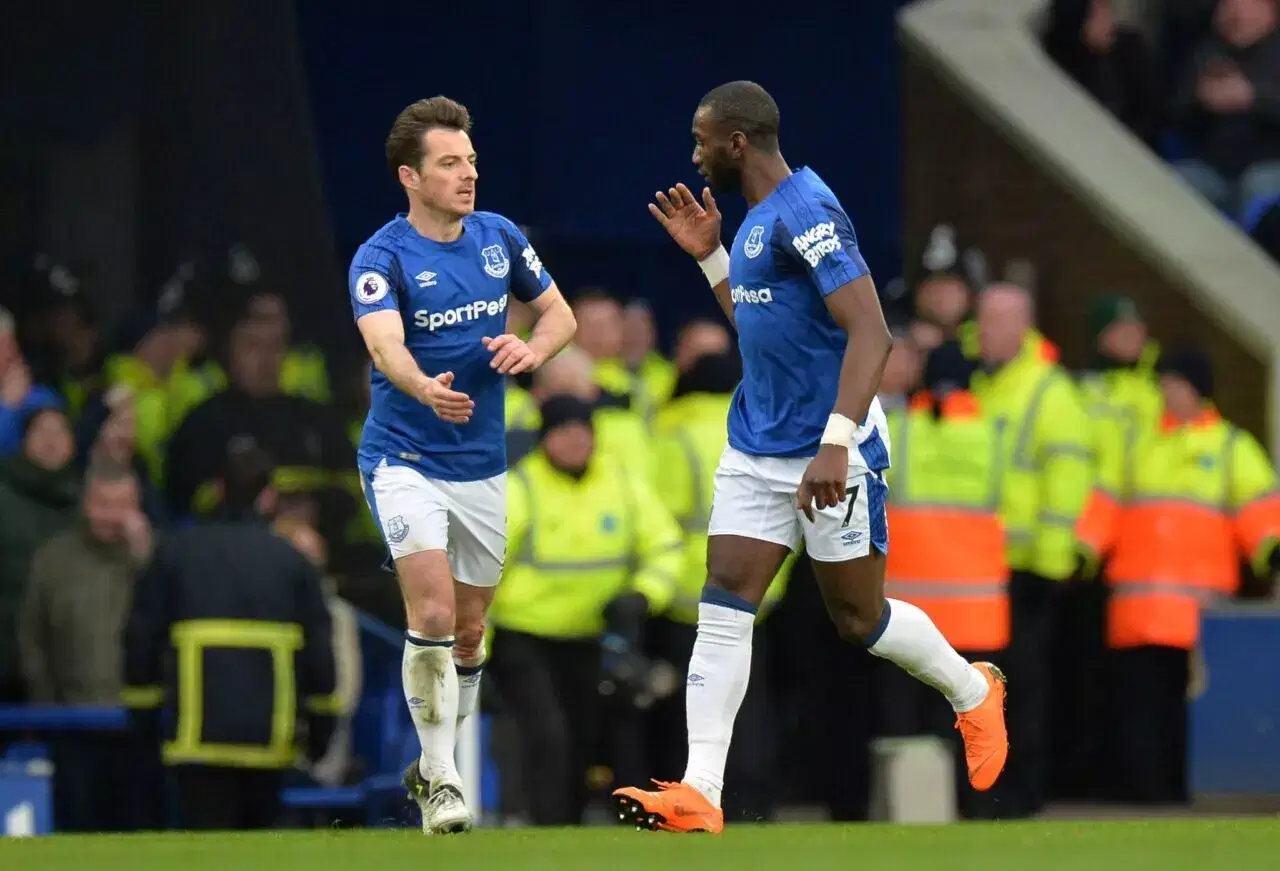 Leighton Baines retired from football altogether after finishing the 2019-20 Premier League season with Everton FC. The English left-back started his first-team career with Wigan Athletic in 2002. In his five-year stay with Wigan, Baines made 158 appearances in all competitions.
In those 72 were in the PL where he scored 3 goals. After moving to Everton FC in August 2007 the left-back spent a total of 13 seasons in the PL. For the Goodison Park supporters, he was a mouthful to watch be it in defence or also in attack. For The Toffees, Baines netted 29 goals in the PL. He had a speciality for set pieces.
2. David Unsworth – 38 goals
The Premier League also witnessed 38 goals from a defender in 364 appearances. Primarily deployed as a left-back David Unsworth was also sparingly used as a centre-back. Overall in his club career, Unsworth has played 493 games and was able to score 51 goals while also helping his teammates score another 8.
Having played for five different teams in the PL, Unsworth much like Leighton Baines has scored the majority of his goals with The Toffees side. Only five of the 38 PL goals Unsworth netted have been without an Everton kit. His last club appearance before announcing retirement in April 2009 came for Huddersfield Town in League One.
1. John Terry – 41 goals
At the very top, we have John Terry as the highest-scoring defender in Premier League history. The man has captained Chelsea for the highest number of times and also is the most successful player at the club ever. During his time with The Blues, Terry helped his side collect 17 trophies to their name. Out of them, he had five titles each in the Primer League and FA Cup with the Stamford Bridge outfit.
Lifting the 2011-12 UEFA Champions League against a stubborn Bayern Munich at Allianz Arena, Germany is also a storied part of his Chelsea career. Out of the 41 goals in PL, Terry's 40 goals came in the colours of The Blues. Just the one goal came with Aston Villa in his last season before retiring. A career span that had 761 club appearances, 68 goals and 28 assists makes John Terry one of the most successful English defenders of all time.
For more updates, follow Khel Now on Facebook, Twitter, and Instagram; download the Khel Now Android App or IOS App and join our community on Telegram.