The Blue Tigers advanced to the main tournament as the group toppers.
On Tuesday, the Indian football team ended their 2023 AFC Asian Cup Qualifiers campaign on a high note. They defeated Hong Kong 4-0 thereby winning their third consecutive game in the group. With that India are also now assured a place in the 2023 AFC Asian Cup. They had already advanced to the tournament earlier in the day following favourable results elsewhere and the victory over Hong Kong was the cherry on top.
This is the first time the Blue Tigers will play in successive editions of the AFC Asian Cup, having also made it to the previous edition in 2019. Alongside, this was also Igor Stimac's biggest victory as the Indian head coach. Overall, this was a revolutionary campaign of sorts for the side.
For, a lot of drastic changes were implemented, results of which were clearly noticeable. That is, not just by the results themselves, but the way the team functioned tactically and mentally throughout. In short, this was a memorable campaign for multiple reasons — right from pre-match (ticketing controversy) to the onfield performance.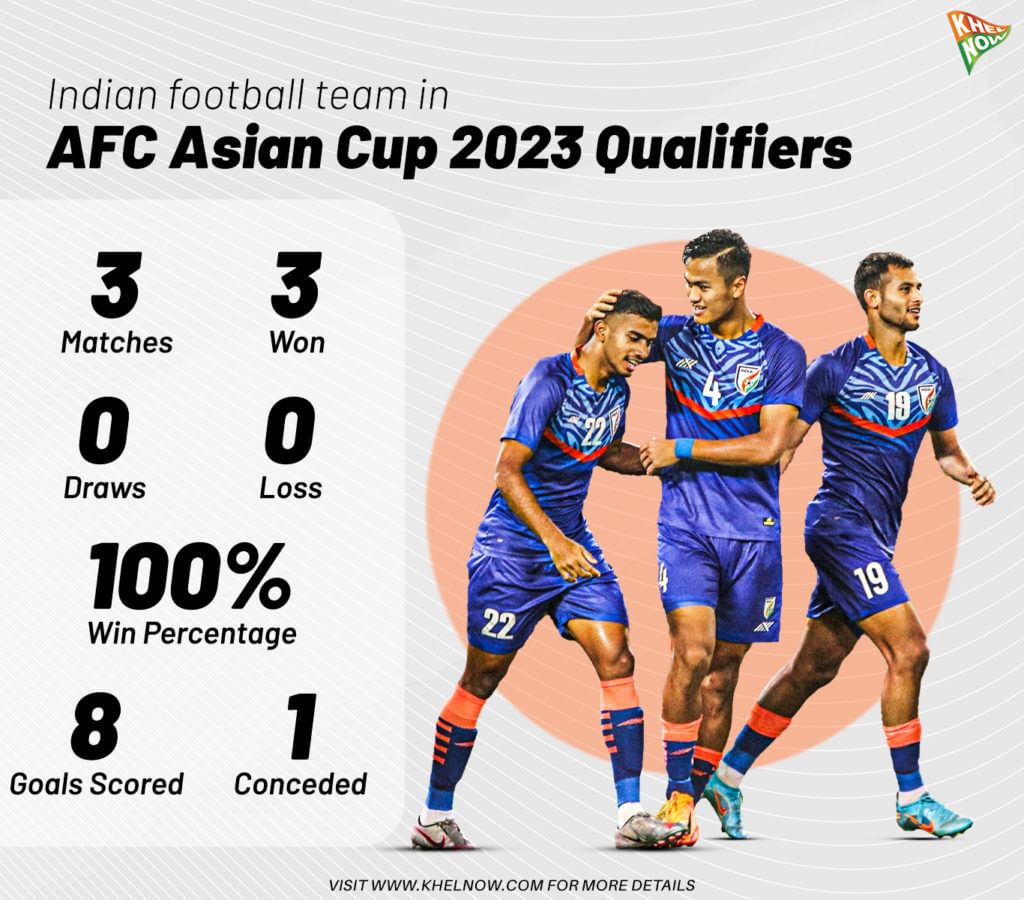 The Matches
To start with, India faced Cambodia in their opening clash at the AFC Asian Cup Qualifiers in Kolkata. The game marked their return on home soil for the first time in nearly three years. Backed by a vociferous Kolkata crowd, despite the fracas for tickets earlier, the Blue Tigers romped home thanks to a Sunil Chhetri brace. The skipper netted on either side of the break, the first from the penalty spot to kick-start the campaign in perfect fashion.
Up next for the Indian football team was Afghanistan, a side coach Stimac had earmarked as their most difficult opponent in the four-team group. True to their identity, the Afghans brought the fight to India and kept the hosts at bay while also looking to run away with the same through quick counter-attacks.
The Blue Tigers dominated the match, but also survived the physical, scrappy spells and eventually had Sunil Chhetri to turn back to. Having squandered a couple of chances to put India ahead, Chhetri fired home a delightful, curling free-kick from around the Afghan wall.
Group D standings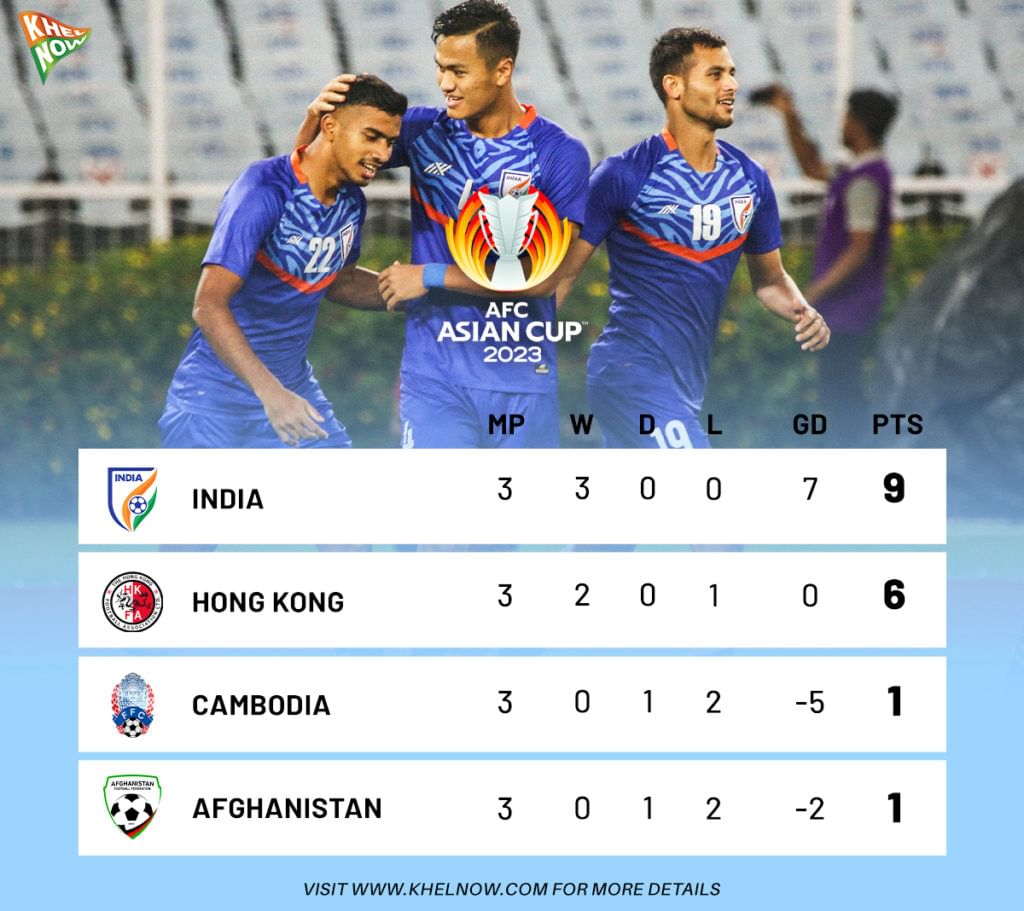 India 1-0 Afghanistan after 86 bruising minutes that had reckless challenges, a mid-pitch scuffle, comical errors and mispasses in plenty. In those 86 minutes, Afghanistan had threatened Gurpreet Singh's goal only once, forcing the lanky goalkeeper to pull off a reflex save in the 74th minute.
Two minutes after conceding they did again, and this time Afghanistan scored with an unmarked Zubayr Amiri heading home from the near post. India replied exactly three minutes later through Chhetri's replacement Sahal Abdul Samad. Ashique Kuruniyan, who won the free-kick for Chhetri's 83rd goal, turned provider this time, finding Samad in space with a cute ball. Samad angled his shot away from the goalie to turn the Salt Lake Stadium into a theatre of euphoria. Game, set.
Qualification to the AFC Asian Cup was confirmed in the morning of their final group clash against Hong Kong. The game was now a virtual dead rubber, but the support didn't die. The amphitheatre filled again and India turned up in style, blanking Hong Kong 4-0 to finish as group toppers. There were maiden goals for Anwar Ali Jr and Ishan Pandita, while Chhetri scored his record 84th and Manvir found his scoring boots again.
Positives
Flaweless Run
Well firstly, it's the fact that the side went undefeated. Despite the long gap post the ISL season and a drastic run in the international friendlies, India won all three matches. Yes, the Afghanistan game was a close one. But a resilient comeback like that was proof enough to show the mentality the side has developed.
Individual brilliance and youngsters' displays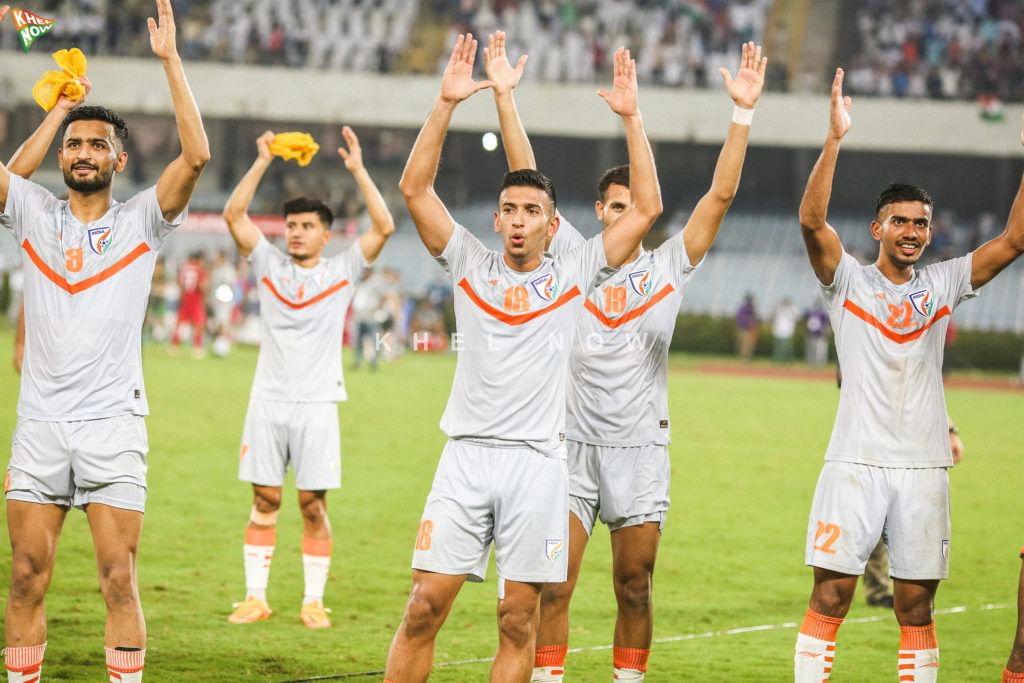 Second, individual performances from some have simply been stand-out. Take for instance, Anwar Ali, Sahal Abdul Samad, Roshan Singh, Akash Mishra and Sunil Chhetri. All of them displayed tremendous capabilities throughout — setting the tone for what's to come in the Blue Tigers' future. Anwar topped his position as a centre back, while Akash and Roshan performed just as per modern football's requirements with their offensive displays as fullbacks on either flank.
Sahal, on the other hand, continued his brilliance as seen under Ivan Vukomanovic for Kerala Blasters. Just seven minutes into the pitch against Afghanistan, he capitalised on an opportunity to make it 2-1. This came during the stoppage time as India produced a sensational comeback, sending the Salt Lake into a frenzy. Overall, this bunch seems to have shown glimpses of the future of Indian football.
Negatives
One constant feedback has been Manvir Singh and his role for the national team. Despite his goal in the final game, Manvir Singh's performance in this tournament has been a noteworthy one. That is the paradox that the Indian football team is in at the moment. In fact, the reason for Manvir's choice in this section is not so much about his abilities, but rather the position he plays.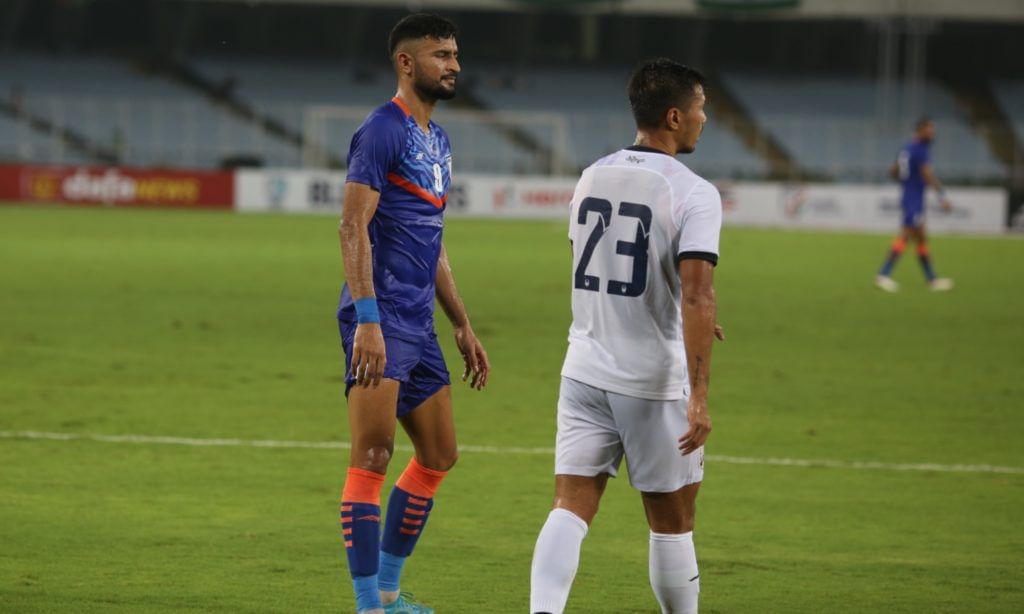 While technically a great goalscorer as a winger for ATK Mohun Bagan, his position for the national side continues to be debated. Will his performance drastically improve if played as a number 9? Well, the past hasn't really shown that — which brings us back to the usual conundrum of India's striking options. In this tournament too, for these very reasons, his performance appeared to look poor.
Team Identity
Yes, results have been in India's favour. But does the team have a distinct identity or style of play yet? From changing combinations in centre-backs and midfield to experimenting in attack, a lot more needs to be concretely strengthened. For now, the only constant that's also been absolutely vital is full-backs in Akash and Roshan.
Apart from that, the team has been quite sloppy at times in terms of possession as well as offensive chances created/missed. While, it wasn't much of an issue in the end, it could even be the deciding factor next year — when they face Asia's best teams.
Top Performers
Anwar Ali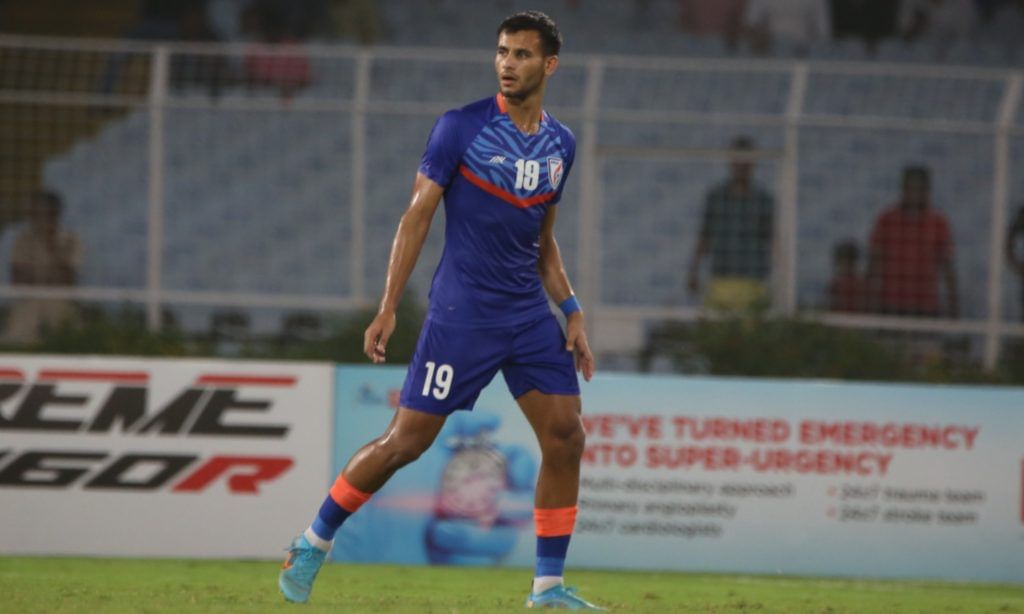 Anwar Ali's story is one for the ages. Four years after his AIFF ban on health grounds, he came back with a bang in this competition. Apart from his spectacular performances throughout, he also scored in the final game against Hong Kong. That too, in spectacular fashion right in the second minute of the game. Defensively too, he was consistently brilliant in all the games — justifying his selection by Igor Štimac as a starting centre back for this vital tournament.
Sunil Chhetri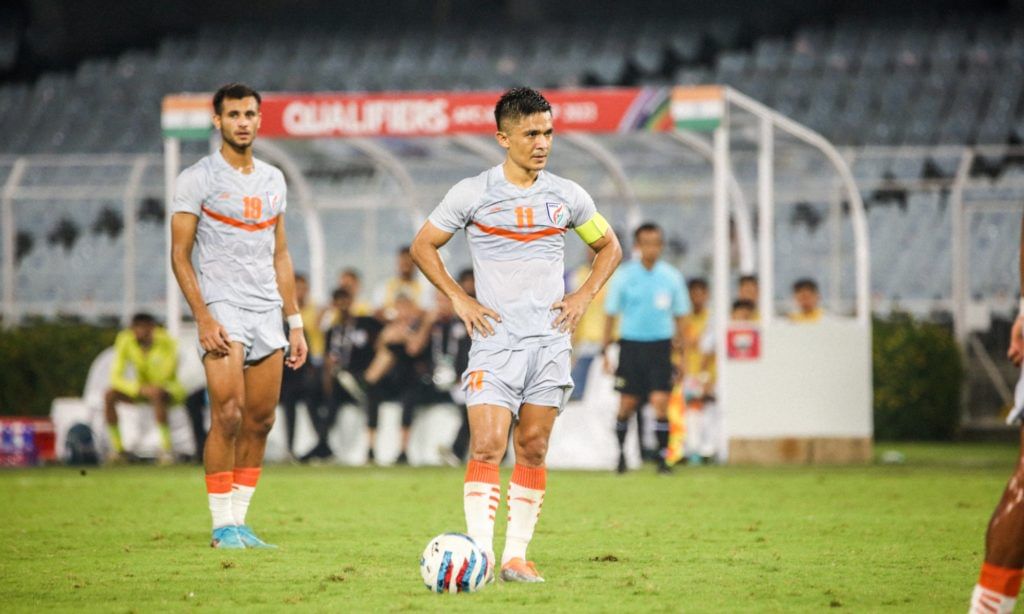 At this point, not much even needs to be said about skipper Sunil Chhetri. He scored four goals in the competition — including a brace in the first match against Cambodia. He is proving himself even at the age of 37 while also reiterating that when he retires, those shoes will be hard to fill. His international goal tally rose to 84, equalising Hungarian legend Ferenc Puskas' record. With that, he's currently joint fifth on the top international scores list, just two behind Lionel Messi. Chhetri is also third in the highest active international scorers chart.
Naorem Roshan Singh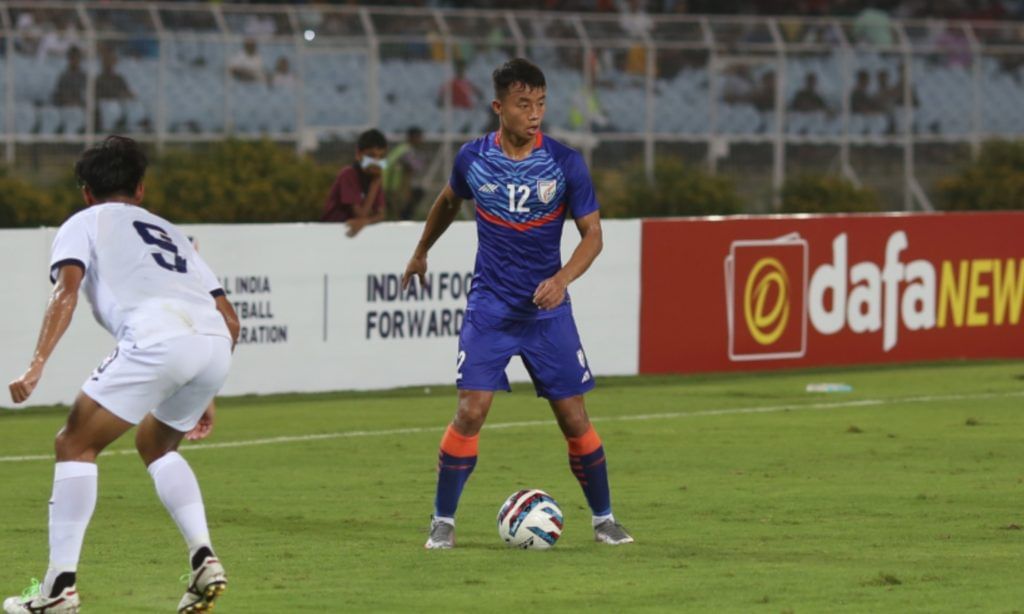 For a long time now, what India have needed is a modern attacking full backs. These roles have now been filled by Roshan Singh and Akash Mishra on their respective flanks. Such presence has completely changed the side's dynamics as per modern football as well as fans' requirements. Essentially, they've been crucial pieces of the puzzle that let India play the kind of attacking football that they have played in this tournament.
Thrusting forward with pace, overlapping runs and brilliant crosses to their attack and they've executed it all. On the right, Roshan was simply brilliant, just the way he delivered for Bengaluru FC at club level last season. His runs towards the final third, passes to the midfield towards the likes of Sahal Abdul Samad and Suresh Wangjam among others as well as his crosses and set-piece abilities from the right were key in setting up India's attacking chances.
Essentially, his presence alongside Akash in every national game so far has paved the path for what's to come. In short, the vital transition from defensive full backs to all out attacking ones — that the Blue Tigers desperately longed for, all these years.
Underperformer
Manvir Singh
For all the above-mentioned reasons, Manvir Singh falls under this category. To reiterate, it isn't so much about his individual abilities alone but rather his position for the national team. There are of course, issues in his finishing at times when he cuts back and shoots, however, his position and exact fit continue to be an issue.
Instead, India's options in Lallianzuala Chhangte and Udanta Singh could be potential replacements but it all boils down to how Igor Štimac and his aids perceive this.
Coach's Report Card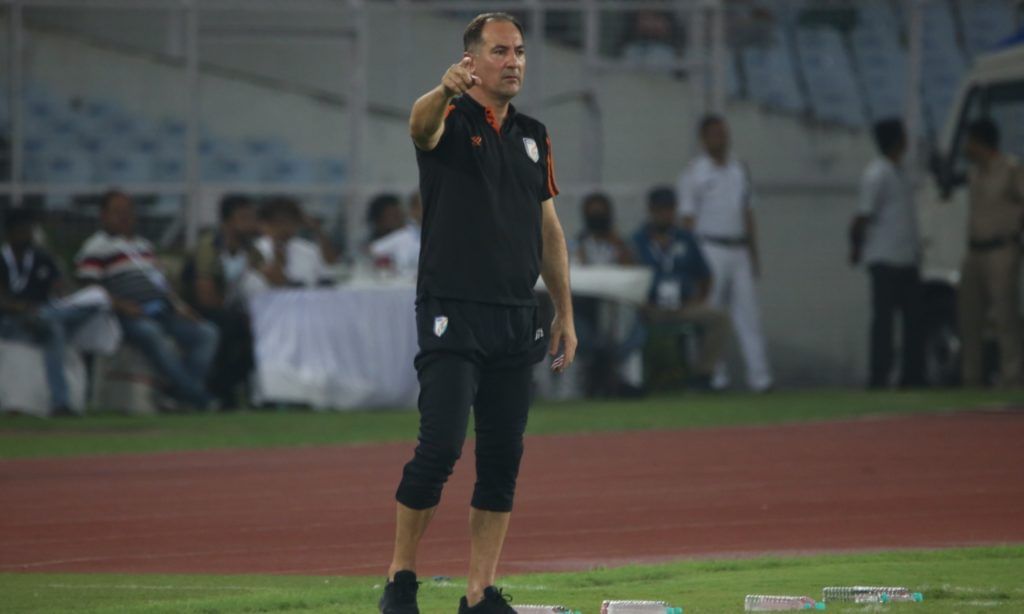 Igor Stimac tasted his biggest win as the Indian head coach in this tournament. A whopping 4-0 against Hong Kong saw him celebrate on the touchline. Stimac also made multiple comments about the campaign's implications. For instance, the revelation of his plans for the future and 'constructive' criticisms of authorities. This in itself is quite the explainer of the coach's report.
Nonetheless, while a few statements were perceived in a distasteful manner, he seems to be moving in the right direction. The first game was a simple victory while the second demanded some vital changes — which he rightfully did. For instance, getting Sahal on in the latter stages and making right changes in the attack resulted in the 1-2 comeback. Lastly, the final game was a culmination of all this.
In other words, he fielded the right full-strength lineup despite India's AFC Asian Cup qualification via Palestine's win. This showed his intent to rework mistakes made prior. It also showed his desire to finalize everything before the commencement of further international games before the AFC Asian Cup itself. In short, it was the best performance of his tenure as the Indian head coach.
Lessons Learned
There are some positives to take away from this campaign. First and foremost is the fact that there wasn't a single loss. While second, it's about adapting to the attacking requirements of modern football. This was one of the Indian football team's criticisms during the SAFF Championship. However, that seems to have been sorted with Stimac optimally utilizing youngsters who've embraced such styles with their clubs.
For instance, once again, the likes of Roshan, Akash and Sahal among others. Also, this time around, apart from some combinational experiments in midfield and defence, the squad largely remained the same. Subsequently, the team has probably realized the importance of not being complacent and the necessity to go out against all teams, irrespective of their rankings or form.
Despite conceding just a goal in the entire campaign, all the sides had multiple chances — as they tried to capitalize on loose balls and sloppy plays. However, they somehow ended up not scoring. Overall, it was a tournament of learnings — both for the players themselves as well as fans and other stakeholders as it has pointed out Indian football's immediate direction.
For more football updates, follow Khel Now on Twitter, Instagram and join our community on Telegram.