AFC Champions League
Rival Watch: Mumbai City face test against UAE champions Al Jazira in ACL
(Courtesy : Al Jazira Media)
The Islanders will have their task cut out in the AFC Champions League group stage.
Mumbai City are all set for a tussle with UAE Pro League title-holders Al Jazira on Matchday 3 of the AFC Champions League group stages on 14th April. The matches will be held in Riyadh and the group also consists of Saudi side Al Shabab and three-time AFC Cup winners Air Force Club of Iraq.
All three teams are in the top four in their respective league proceedings. So, the Islanders must be wary of the level of competition they are up against if they are to do well in this prestigious tournament. Nothing less than last season's title-winning form will suffice and Des Buckingham must get Mumbai firing on all fronts.
Al Jazira are only a bit more experienced than their Indian counterparts when it comes to the AFC Champions League. So, far, the Al Ankabout have participated in four editions of the ACL and have only made it to the knockout stages in 2014 and 2018. They have a poor record in the latter stages of the competition, as they have failed to make it past the Round of 16 stage. In 2014, they succumbed to fellow UAE Pro League side Al Ain and in 2018 they bowed out after a defeat against Iranian club Persepolis.
With that in mind, let us take a glance at this Al Jazira side and what Mumbai City FC can expect to face in two weeks' time:
Recent Performances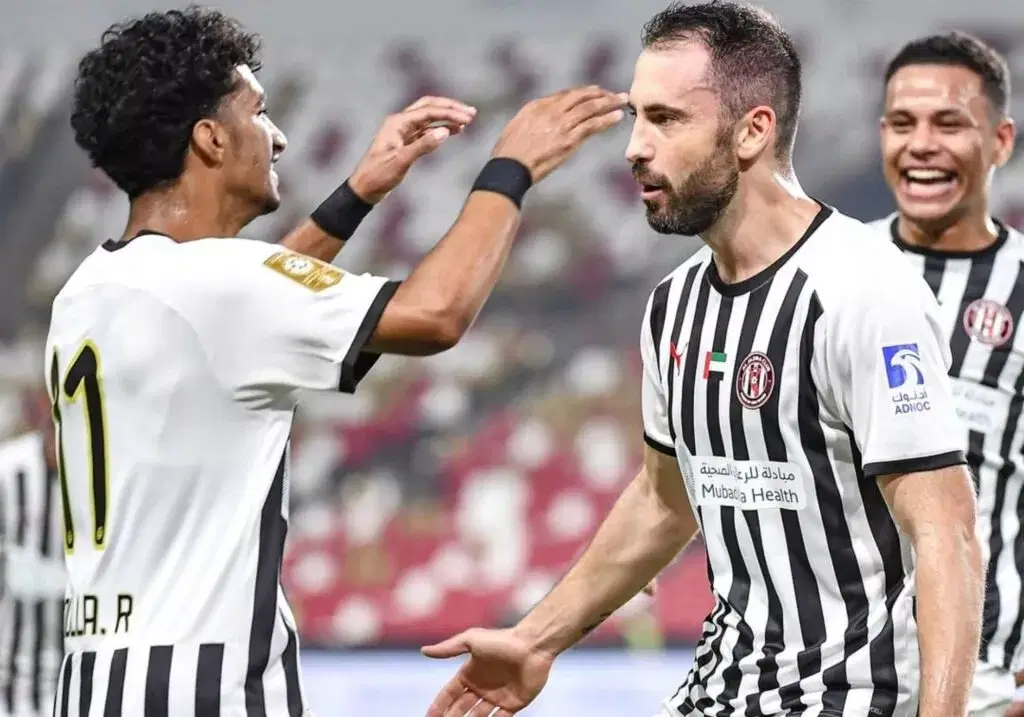 Al Jazira are still competing in the ongoing UAE Pro League. They were knocked out by Al Ain on away goals in the UAE League Cup (Etisalat Cup). However, they managed to confirm third place in the Cup competition with a 3-0 against Al Wahda. In their most recent league match, Al Jazira beat Shabab Al Ahil. Subsequently, they still have a game against league leaders Al Ain and the point gap stands at five.
The Spiders have, however, played 20 games for 41 points, while Al Ain are five points ahead having played a game less. Apart from the league title, Al Jazira also won the UAE Super Cup last year. Mumbai City must also take into consideration that the UAE side are on an eight-match unbeaten streak across all competitions.
About the team
Established as a merger between Khalidiyah and Al Bateen in 1974, Al Jazira are the current UAE Pro league titleholders. Apart from that, the outfit also boasts of having produced experienced and world-class players like Ali Mabkhout and Khalfan Mubarak among others.
The three-time league winners also have considerable silverware, as they've won UAE's League Cup, Federation Cup, and Super Cup once each. They've also been three-time winners of the UAE President's Cup tournament. Al Jazira have also been champions of the UAE Division One, which is the second tier of professional football in the UAE, twice.
The Coach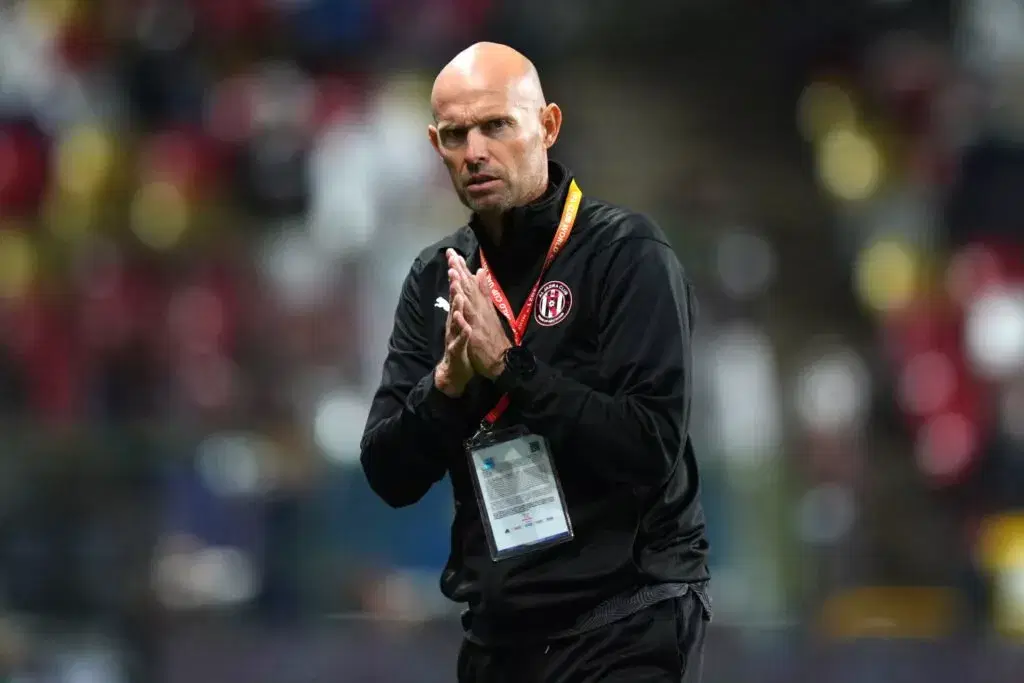 Dutch football coach Marcel Keizer returned to the helm of the UAE side after a short stint with Sporting CP in the Portuguese league. The 53-year-old had an impressive 53% win record in his first season at the club. He only bettered that to 60% after his return, as he won the league and the Super Cup last season. His venture with Cristiano Ronaldo's former club also saw him win the cup double, as they got their hands on both the Taca de Portugal and the Taca da Liga trophies.
The Dutchman is a fan of the back three system, as he often fields a 3-4-2-1 and 3-2-4-1 formation. His teams prefer to have a favorable share of possession. An average of 84.6% pass completion rate in their last three matches indicates that his preferred style of play demands players comfortable on the ball.
Apart from having a 59% win record at Sporting CP, Keizer has also managed his native country's biggest side, Ajax. Although he was only in charge of 24 matches before Erik ten Hag took over, he managed to get an impressive 14 wins and four draws and lost only five games. He is a proven winner.
Players to Watch
Abdoulay Diaby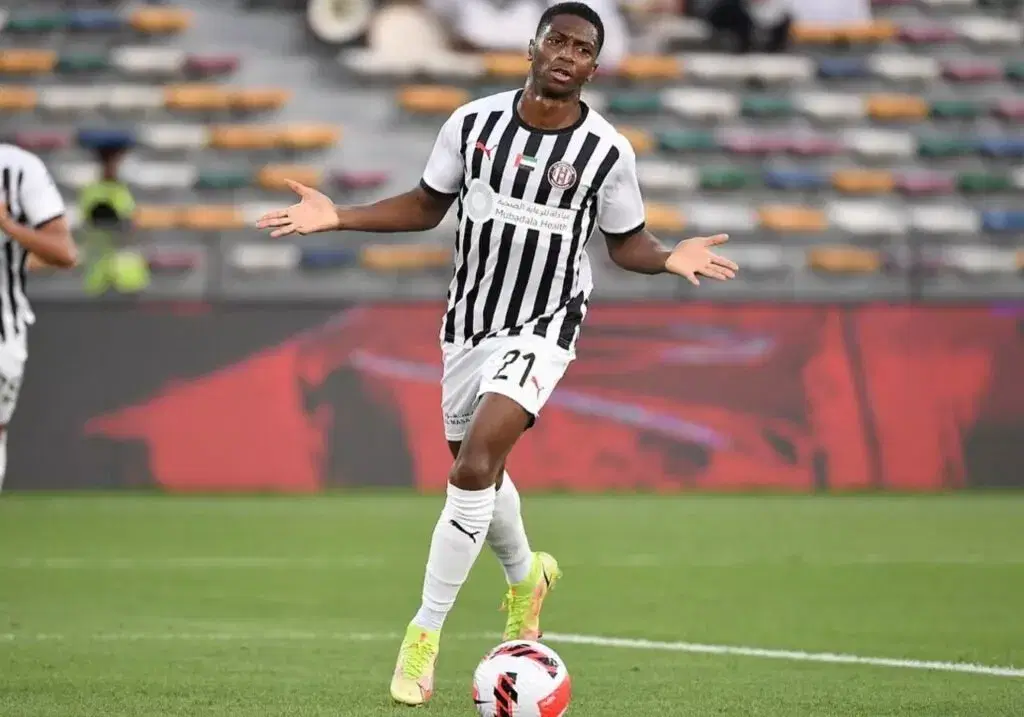 The former Sporting CP winger has been a revelation under Marcel Keizer, as he has 10 times across 24 appearances for the club this season. Mali forward Diaby, was at his best when he worked earlier with the Dutchman and his technical manner of play has once again turned heads. Another assurance with the attacker is his versatility across the frontline.
Since he can be fielded on both wings and as the spearhead of the attack, he gives an additional headache to oppositions with his continuous interchanging of positions in-game. Mumbai City have been troubled by similarly versatile forwards this season, as David Williams, Bartholomew Ogbeche and Alvaro Vazquez all proved to be thorns in their side.
The 30-year-old has had a 32% goal involvement, as he has seven goals and three assists in the UAE Pro League this season. Diaby is also a proven international, as he has 17 caps and five goals for the national team. His experience also makes for an excellent mentorship opportunity for his younger understudies at the club.
Ali Mabkhout
The seasoned UAE veteran was Al Jazira's top scorer with 25 goals last season. However, he has had a tamer return this time around, with six goals and five assists in 18 appearances. What's more important is that the prolific goalscorer shouldn't be underestimated, as he holds the record for being the UAE's all-time top international goalscorer.
The striker has scored a whopping 79 times in 103 appearances for the national side, putting him in the top 10 of the highest goalscorers in international football list. Mumbai City will have an additional task of dealing with the naturally talented centre-forward, who has drawn praise from the likes of Zinedine Zidane, when Real Madrid faced the side in 2017. "The Prince" is both a club and national hero, as he also remains the club's all-time top scorer.
Milos Kosanovic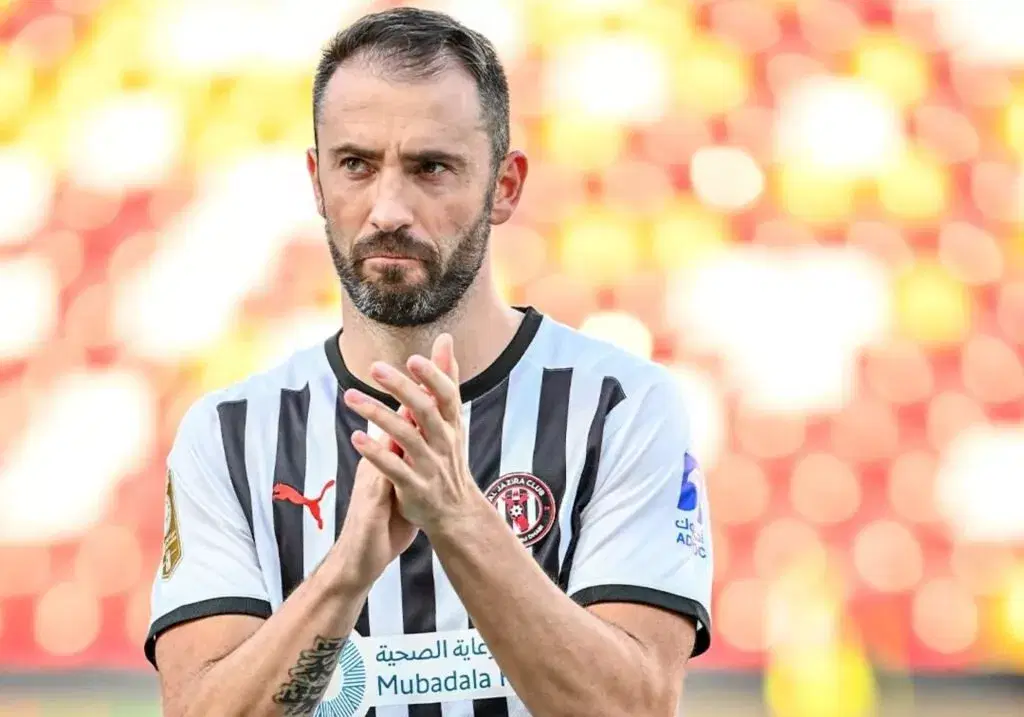 Kosanovic is one of the most vital cogs of Marcel Keizer's side. The Serbian centre-back is also responsible for helping his club keep nine clean-sheets in the league this season. His efficiency in playing out from the back is also aided by his set-pieces duties. This makes him an all-round contributor to this Al Jazira side.
Kosanovic provides a variety of attacking options apart from his defensive contributions, as he has scored in three different manners this season. A penalty, a header, and a direct free-kick; the defender has surprisingly scored them all. Mumbai City must find a way to get past him. However, they must also look to neutralize his threat when he is in a good offensive position.
What to Expect
Al Jazira will look to flood Mumbai's midfield and attack, as they will try and field their preferred back three system. In this case, Mumbai City must make sure to win their individual player battles. Restricting the tempo of the gameplay to their advantage should also be on their to-do list. Their double-pivot system will require a lot of assistance in pressing such a fluid shape. Needless to say, without consistent team pressure, the Islanders may crumble.
They must also look to have a 'plan B' in store if Al Jazira suddenly change shape in-game. This has been one of Des Buckingham's common flaws this season and he must look to overcome the same. Al Jazira are sure to be a gritty test for his side. But, should they play a level-headed game, they could grind out a favourable result.
For more football updates, follow Khel Now on Twitter, Instagram and join our community on Telegram.