The Mariners remained undefeated to finish at the top of Group D.
ATK Mohun Bagan began their AFC Cup campaign in impressive fashion, becoming the first Indian Super League (ISL) side to qualify for the knockout stages. The Mariners had to endure some challenging battles, but their quality was enough to overpower everyone else.
Antonio Habas' side met the expectations on them by finishing at the top spot of Group D by putting on some dominant display. Let's look at just how the Mariners performed in the AFC Cup group stages.
Results
ATK Mohun Bagan started their AFC Cup campaign in a positive fashion, defeating Bengaluru FC 2-0 in their first game. Subhashish Bose scored and assisted once each to help his side begin their campaign on a positive note.
The Mariners then faced a tough test against Maldives' giants Maziya S&RC. Despite conceding early, they showed great character to score three goals in the second half and pick up a 3-1 win which boosted their chances of topping the group.
ATK Mohun Bagan only had to get a point from their final group game against Bashundhara Kings, which they did successfully. It wasn't the easiest of games, but the Mariners played out a 1-1 draw against the Bangladeshi side to book a place in the inter-zone playoff semi-finals.
Positives
ATK Mohun Bagan got rid of their 'defensive' tag in the AFC Cup, as they displayed impressive attacking football. The Mariners scored six goals in the group, the joint-highest alongside Bengaluru FC.
Hugo Boumous, despite not playing in the final group game, proved his worth as a big-money signing. The no.10 displayed an unparalleled skill-set, as he pulled the strings with ease and created a lot of chances.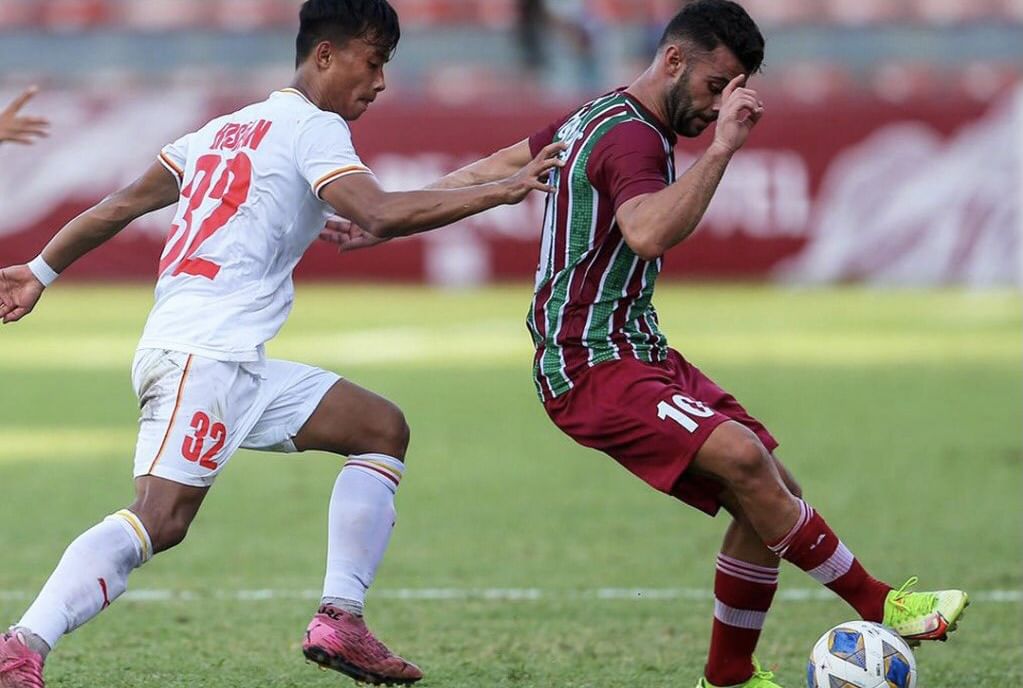 The Mariners' other new signing Liston Colaco was another shining light of their group stage clashes. Played in a free attacking role, he impressed for the Kolkata-based outfit. He was also involved in multiple goals and repaid Habas' trust well.
The Mariners produced some slick attacking football and their counter-attacks were deadly. That is another thing that has improved from their last ISL campaign and was a real positive from the group stages.
Areas to improve
While ATK Mohun Bagan were very impressive in the group stages, they were far from being flawless. They faced a few issues, which thankfully, weren't fatal to their dreams of qualifying for the next rounds.
Sandesh Jhingan's absence was definitely felt. Carl McHugh did his best filling in for him, but the Irishman isn't exactly a natural centre-back. Neither is Pritam Kotal. Sometimes, defensive gaps were visible and were left to be exploited by opponents. The defensive shape wasn't as sturdy as well, as it was in the ISL last season.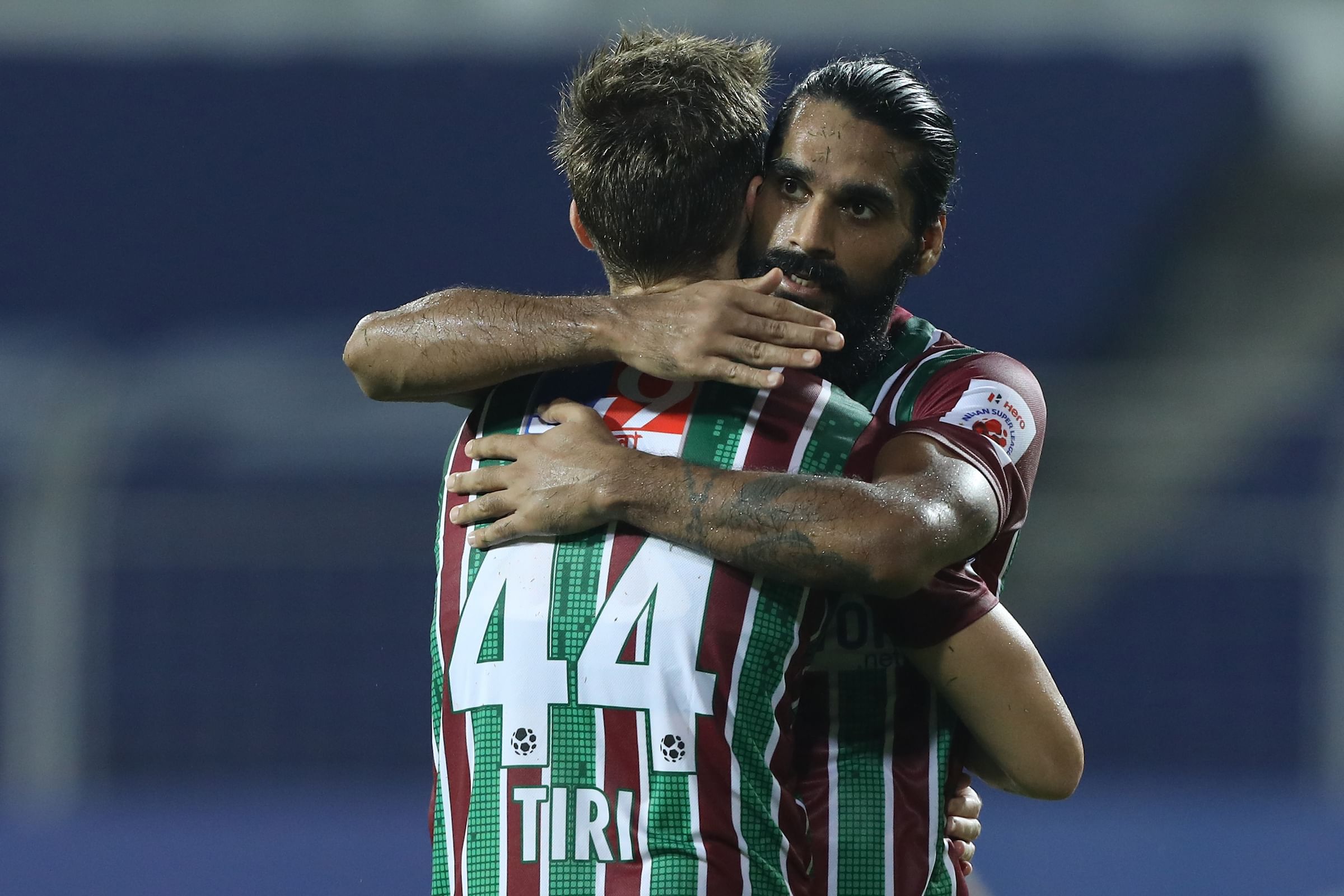 Habas definitely has to sign a quality centre-back who can fill the void left by Jhingan in his backline. He needs a leader at the back who can marshal his troops and bully strikers. He also needs another midfielder who can stamp his authority in midfield.
Lenny Rodrigues and Deepak Tangri were occasionally overrun, especially in the draw against Bashundhara Kings. Habas needs to improve that aspect with a real workhorse at the back, who will cover every inch of the grass to help them dominate games. Whether or not Joni Kauko does that, of course, remains to be seen.
Best Performer: Liston Colaco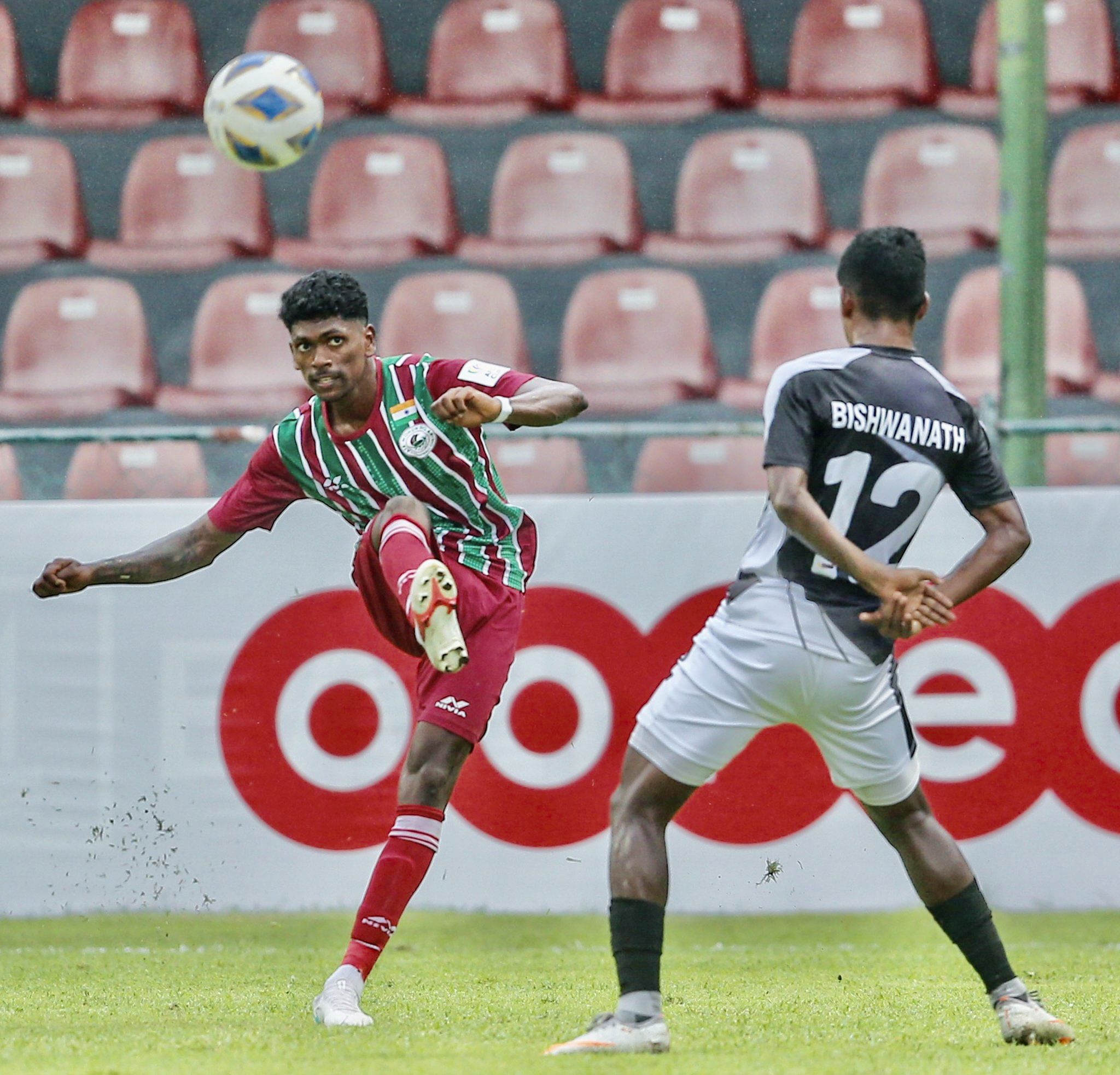 The attacking players stole the show for ATK Mohun Bagan in the AFC Cup group stages. While Roy Krishna, David Williams, Manvir Singh, and Boumous were all involved in goals, Liston Colaco made a bright impact with his performances.
He started two out of their three games and was a real livewire whenever going forward. Granted, the youngsters made some sloppy errors in the final third, but Liston was courageous to keep going. He never gave up and ended the tournament with a vital goal and assist.
Colaco scored a header to kick-start ATKMB's comeback against Maziya, before playing a huge role in Krishna's goal afterward. He also made a superb assist for David Williams' equalizer against Bashundhara Kings.
Liston's impressive dribbling, pace and unpredictability terrorised defenders and helped him stand out among everyone else.
Coach's notes
Antonio Habas tweaked his tactics a bit so that his ATK Mohun Bagan side wasn't predictable against their AFC Cup opposition. His set-up, in particular, was a fascinating one. He started every game with a 3-4-1-2 formation, with Manvir Singh playing as the right-winger in the majority of them.
However, this also allowed the Mariners to change up to a 4-2-3-1 or 4-3-3 depending on situations. When they had to attack more, they moved to a four-man backline and opened up their attacking shape – adding more bodies to it. This troubled many oppositions and helped the Mariners come back from behind against Maziya & Bashundhara Kings.
One particular thing which he improved was ATK Mohun Bagan's swift breaks. Unlike in the ISL, the Mariners were much more decisive on counter-attacks and caused troubles with their variations.
That being said, Habas will need to fix up his defensive tactics to take this side to another level. His ATK Mohun Bagan side doesn't really opt for a pressing style, but their cautiousness can often land them in trouble. Habas' tendency to make his defenders stay back and defend deep allowed opposition sides to exploit the Mariners on occasions.
He needs to make his defenders more aggressive and stop opposition players from taking free shots on goal. This overly cautious attitude can come back to haunt Habas at some point. As long as he employs a bit of pressing style & ensures that his players are sharper in key defensive areas, they should be defensively more stable going forward.
What's next?
After qualifying for the knockout rounds of the AFC Cup, ATK Mohun Bagan will get some well-deserved rest. However, a number of Indian players have to quickly join up with the national team for the upcoming International friendlies.
The Mariners will then regroup in September and play their inter-zone playoffs semi-finals on September 22. Their opposition side should also be soon confirmed.
ATK Mohun Bagan will continue their pre-season campaign after that and prepare for the start of the ISL campaign in November.
For more updates, follow Khel Now on Twitter, Instagram and join our community on Telegram.