AFC Women's Asian Cup
AFC Women's Asian Cup played in India declared most engaging ever
By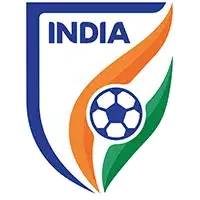 Joseph Biswas
The AFC benefitted massively as the competition was seen by a record number of people across the globe.
The AFC Women's Asian Cup India 2022 has left an indelible digital footprint, with the engagement and coverage of the showpiece surpassing the previous edition and soaring to an all-time high record.
The Asian Football Confederation (AFC)'s digital channels witnessed unprecedented growth during the campaign as the statistics grew by a staggering 5,324% as compared to the 2018 edition.
During the tournament, which was played from January 20 to February 6, the AFC Women's Asian Cup India 2022 received more than 270 million impressions, 17 million engagements, and 74 million video views across its channels.
By continuously delivering the latest news, the AFC reached more fans by producing coverage in Arabic, Mandarin, Japanese, Korean, Thai, Vietnamese, Farsi, and Indonesian – in addition to its coverage in English.
Asian Football Confederation's (AFC) General Secretary Datuk Seri Windsor John said: "The AFC Women's Asian Cup India 2022 has achieved many milestones, on and off the pitch, with our talented football teams and officials creating history while our digital platforms continue to rise in record numbers and engaging with more fans than ever before.
"Our digital channels continue to be Asia's leading content provider and it is wonderful to see a peak in engagement as more fans from around the world show their interest and support for our world-class football teams and competitions."
In addition to the unprecedented digital coverage, the AFC Women's Asian Cup India 2022 achieved some outstanding television broadcast coverage across the region.
In particular, an average of 31 million live viewers on CCTV-5 in China PR watched their country defeat Korea Republic 3-2 in an exciting final to lift a record ninth Asian Cup title. It is estimated that 86 million people watched at least a minute of the final on the free-to-air CCTV-5 channel.
The coverage in China PR attracted 47% female viewership as well as a younger audience below the age of 35, showcasing the increasing popularity of women's football in the country and across the Continent.
In Korea Republic, an average of 354,000 viewers tuned in for the live final coverage on television, adding to a total of 6.17 million unique views watching the matches aired across TVN.
Meanwhile, 22.47 million Vietnamese fans watched their team's progress in the AFC Women's Asian Cup India 2022 on television, averaging 2.42 million viewers per match as their national team made history by qualifying for the FIFA Women's World Cup 2023 for the first time.
For more football updates, follow Khel Now on Twitter, Instagram and join our community on Telegram.