The former Bengaluru FC boss also spoke regarding few other star players as well.
One of the tacticians who helped Bengaluru FC rise highest and make headlines, Carles Cuadrat had a decent time in charge of the Blues. The tactician guided the club to their maiden Indian Super League crown during the 2018/19 season. While his overall record is exemplary, the performance of Bengaluru FC during the 2020/21 season drew criticism.
As a result, the hierarchy at Bengaluru FC parted ways with the Spaniard midway through the campaign. During his appearance on Khel Now's Beyond The Scores podcast, the tactician spoke at length about his overall experience in India as well as experience of working with Indian players like Ashique Kuruniyan, Sunil Chhetri, Gurpreet Singh Sandhu and others.
Here are the excerpts from the conversation.
How is Sunil Chhetri competing with Ronaldo and Messi?
Carles Cuadrat was full of praise as he talked about his experience of working with Sunil Chhetri.
"He is a special player because it is difficult to have such a long career in football. He has good things to support that kind of career, he takes care of himself and he is very methodical about nutrition, training and that kind of thing," the Spaniard began.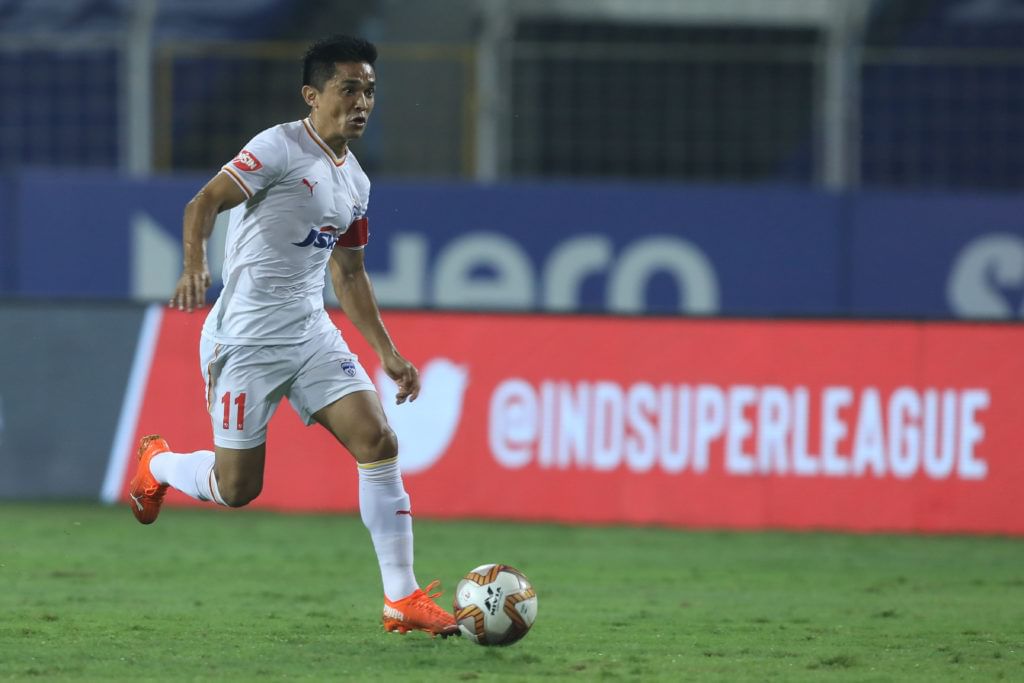 "Another thing is that he is also a leader on the pitch and outside of the pitch. He is always helping the teammates to become better and he is helping the staff to go in one direction, he is helping everyone to build something.
"Last and very important thing, he has goals. Goals are something in football, if you are not good enough to score frequently, you cannot be a striker. He is the kind of player who is always getting goals for the club and the national team. That's why he is with Messi and Ronaldo, in that kind of volume about international players. It is something that the country can be proud of to have such a player doing that so many times," Cuadrat opined.
What makes Gurpreet Singh Sandhu a great goalkeeper?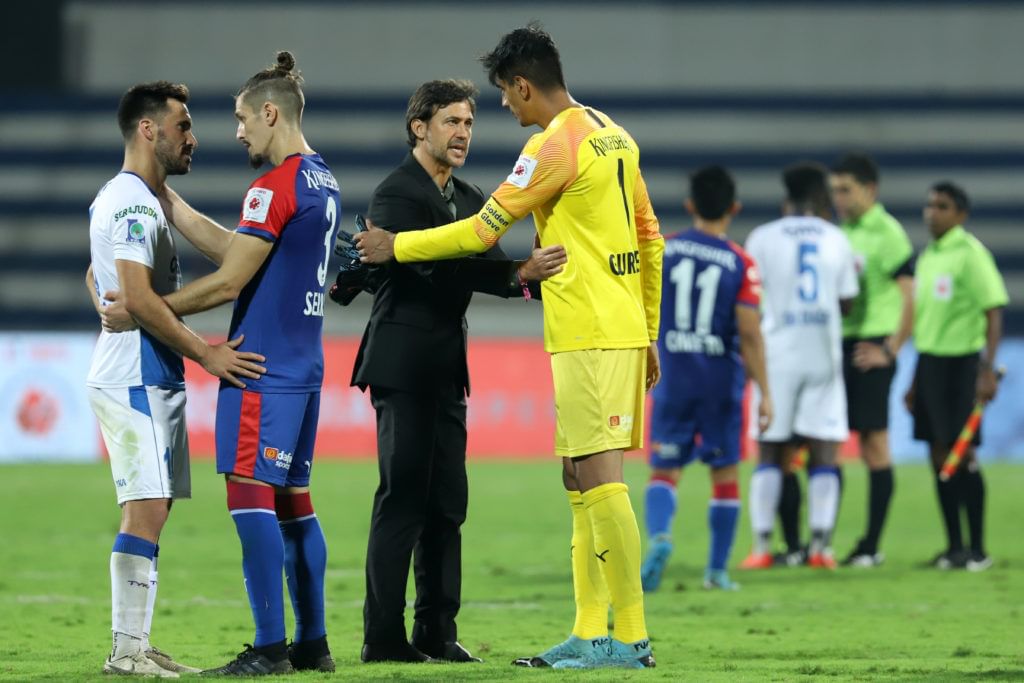 Gurpreet Singh Sandhu has been one of the best performers in the ISL and the Indian football team since he returned from Norway. According to the fomer Bengaluru FC boss, experience of playing in superior leagues abroad has helped the custodian become one of the best in India.
"I think Gurpreet was one of the lucky guys that because of his experience in Europe, he came close to what his talent can provide. A lot of players who have that kind of pressure, work day after day with players that have a really high level, they get that increase in their performance.
"Sunil is one of these guys, because he had that experience in Portugal and USA. We also have Ashique who was working with Villareal, we have Udanta who had a little stint in England and Chhangte also trained in Europe for a while. So there are some players they have become better players because of that kind of experience. These are the things that will build a very strong goalkeeper in Gurpreet," he felt.
"He is currently playing in the ISL and is the one with the most clean sheets. He is very consistent in his performance. These are the little things that make him perform great like that game against Qatar or Oman, helping the team by saving a few goals," Carles Cuadrat explained.
Ashique Kuruniyan and the left-back role
Carles Cuadrat often used Ashique Kuruniyan, attacking winger in a left-back or a wing-back role. The decision was described to be confusing by some fans, who could not understand the logic behind the move.
"As a coach you have to make decisions. Among the unfortunate things that sometimes happen in football, we were very lucky during the 2019/20 season that due to Manuel Onwu's injury we were able to attempt a full Indian attack for more than 11 matches," he remembered.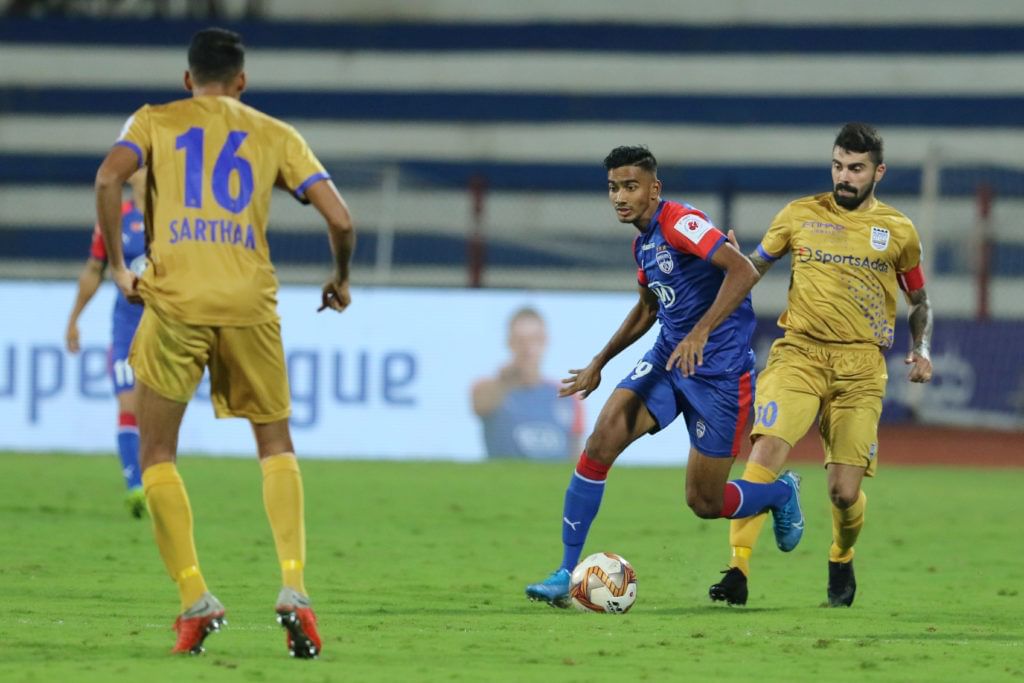 "We were playing around 11-12 games with Ashique as a left-forward, Sunil in the middle and Udanta as the right-forward. Need to be realistic, it was not good enough to get good results and to convince everyone that we were in the right way. Udanta scored one goal, Ashique provided one goal in the semifinal and Sunil was getting his normal numbers," he added.
"In the open play, we did our best, being the team creating more chances per match (7) in sixth ISL edition, but we were not getting the final deliver. We saved that season and reach the play-offs because of the goals provided by some other players in setpieces or arriving from behind (Erik, Juanan, Bheke, Dimas). When you see that, we need to be competitive and you as a coach have to make decisions. It was my decision (to play Ashique as left-back)," the tactician revealed.
"That formula was the one that made us champions in the fifth edition of the ISL, when we played the system of 4-3-3, with Udanta on the right, Sunil on the left and Miku as a No.9.
"There is no doubt Ashique is giving a lot to the team, he is physical and he is quite good with the ball. He was having a good 2020/21 season until he got the injury. He was creating a lot of difficult situations for the opposition and he was ranked as best left back of the competition, according to football international platforms such as InStat or Wyscout.
His case may be very similar to that of Mandar Rao, who also started as a left winger, but later on was accommodated as a full back and even played for the National Team in that position. Numbers don't lie; if Ashique has to be a left-forward, he has to increase his assists and goals," the 52-year-old remarked.
Udanta Singh and his confidence
One of the most integral parts of Cuadrat's tactics at Bengaluru FC, Udanta Singh has hit a rough patch recently. The fomer Blues' boss hypothesized that lack of good decision-making is hampering the Indian speedster.
"I think that's happening with Udanta and also Ashique in those offensive positions of the pitch. You have to be clinical in deciding when to dribble, when is the right time to cross, when to shoot at goal. If you don't decide efficiently, you got predictable and easy for the opponent to defend. The best numbers that Udanta has as a player was in 2018/19 when I was the coach and we won the ISL, it was around five goals and around three assists. He got just 3 goals the season before under Albert Roca."
"At that moment, he was making a difference with his speed and also because of his confidence. The level of the full-backs has been increasing in the ISL. In that kind of one against one fight, he was winning a lot of duels, but now with quality of young full- backs, it's becoming more difficult for him to dribble or get the right crosses and kicks," he pointed out.
"These are the little things that are affecting his confidence and good numbers (output). At the end, you can be out of the lineup. As a coach, in a club or national team, you need players that give you consistency in their performance," he said.
"I was giving him a lot of opportunities and also in the National Team he have got many opportunities. (I) am very sorry because he is a very talented player and a very good guy, but he is still only 25 years old and I'm sure he will return to his best form sooner rather than later," the tactician elucidated.
However, when Udanta's performance dipped, Carles Cuadrat had to drop him from the squad. Speaking about that decision, he said, "I was very happy with him when we became champions in the fifth edition. Dramatically something was happening to his performance and I was obligated to take him out of the first XI thinking in the best for the team. He has the talent to become the the unbalancing player we all know, let's hope it happens soon," the Spaniard concluded.
For more updates, follow Khel Now on Twitter, Instagram and join our community on Telegram.