The former Bayern Munich striker also spoke regarding Erling Haaland and Borussia Dortmund ahead of the Der Klassiker on Saturday.
In one of the most awaited games in the Bundesliga, Bayern Munich are set to face Borussia Dortmund in the Der Klassiker on December 4. The hosts, Borussia Dortmund are currently placed at the second spot on the Bundesliga table with 24 points to their account. On the other hand, Bayern Munich are the current table toppers with just one point ahead of their rivals as they approach this game.
Ahead of the match, former Peru international and BayernMunich ambassador, Claudio Pizarro interacted with the press regarding the upcoming Der Klassiker. During his career, Pizarro played 327 games for Bayern Munich and scored 153 goals, clinching six Bundesliga titles and an UEFA Champions League trophy.
Importance of Erling Haaland for Dortmund
Following his return from injury, Erling Haaland is expected to be a part of this clash against the Bavarians. Speaking about the Norwegian marksman, Claudio Pizarro felt that the striker can be the deciding factor in the derby.
"Well, I think he is an excellent player. You could see, when he was in top form, he can make the difference. He can score goals for the team, any time any moment. He is so powerful and he can decide many games.
"I think that when they don't have Haaland , it is a big loss for them. They have difficulties to score goals now and you can see how big an impact he has, when he is not there," he opined.
"It's not easy to come back from an injury. But when you're young like him, I think he will just like to be on the pitch on Saturday. But I think it's not going to be that easy. He's coming back from an injury on the hip and it's not easy to play again from the beginning or start a game and be on the pitch for a long time. He has to do the proper treatments and see what the doctor said because it is important that he will not come back with that injury again. I think it is a process. Well, we'll will see how long it will take for him," the Peruvian stated.
Thoughts on Lewandowski not winning the Ballon d'Or
Many expected Robert Lewandowski to grab the Ballon d'Or award in 2021. However, Lionel Messi tipped him to clinch the award. Speaking about it, Pizarro felt the Polish striker deserved to win the honour this year.
"Well of course, it's very difficult for me as an ex-Bayern player and that I have played with Robert (Lewandoski), sometime to see a thing like that. I think he deserved it," Claudio Pizarro quipped.
"He was the one who in that year or in this year did all the things he had to do to win the Ballon d'Or. Messi of course, is an incredible player. We don't have doubts about it. But in this year, I think the Ballon d'Or was for Robert. For me it's a bit disappointing. But it is how it is, sadly," he stated.
On Bayern missing Joshua Kimmich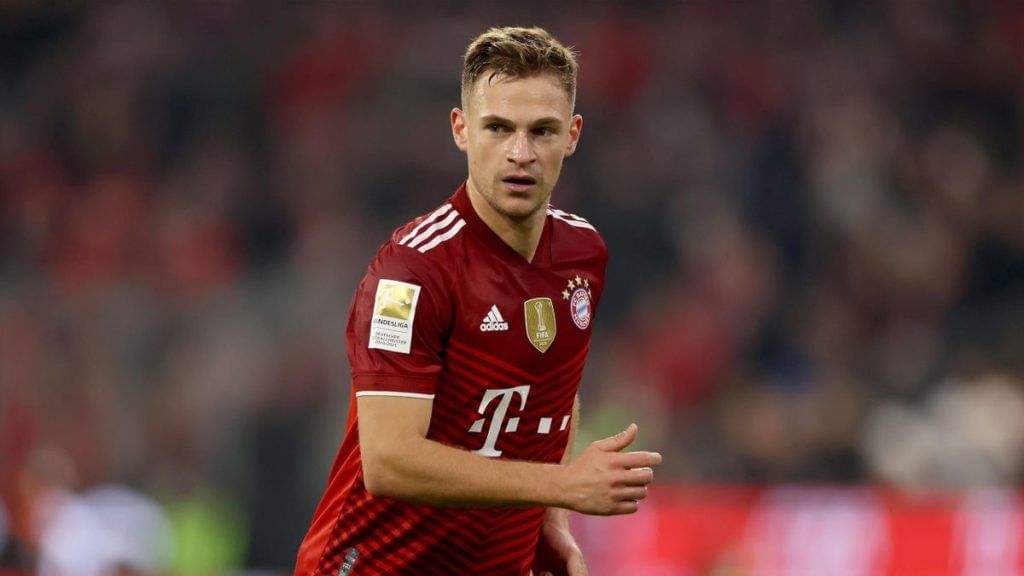 Joshua Kimmich will not be available for the clash against Bayern Munich due to coming in close contact with a COVID-19 infected person. The 26-year-old is one of the most integral member of the Bavarians and will be a big miss for Julian Nagelsmann and his side.
"Well of course, they will miss him. He's a very important player in the squad, in the team. And he can also be decisive in games like that. I think that he is not going to be able to play, its going to be hard for Bayern," Claudio Pizarro said.
"But I also think that Bayern have so many good players in the squad, anyone can replace him. I think they also have very good players. They showed that in the last game when Kimmich was not there. So its not going to be a big problem for Bayern," he explained.
Intense title race compared to other seasons
The Bundesliga standings are as close as it can get in the ongoing season. Fourth-placed SC Freiburg are not far from eighth placed RB Leipzig. Even Bayern Munich and Borussia Dortmund are separated only by a point. The title race is somehow looking intense with clubs like Bayern Munich, Borussia Dortmund, Bayer Leverkusen, SC Freiburg, Hoffenheim, Union Berlin and Wolfsburg all potential contenders.
"Well yes, I think it's going to be a bit more exciting in the Bundesliga (laughs). It's not going to be that easy for Bayern to win the league. But I think a good point to see how Bayern is at the moment after all these problems; with the COVID-19 measures and all the new things that are happening in the squad. It's going to be the game on Saturday, we will see how they are going to play," he said.
"I think there is a good point to see if they are capable of winning this important game and be in the race for the Bundesliga again," he continued.
On Julian Nagelsmann
New Bayern Munich manager Julian Nagelsmann has started brightly in this season. He has helped the Bavarians to reach the top of the table and a win in the Der Klassiker against Borussia Dortmund will bolster their position more.
"Julian Nagelsmann is doing very well with the team," Claudio Pizarro opined. "He can adapt so quickly in a new situation. He's young. He has a lot of inspiration and he can move many pieces in his team so that the team will work again," he added.
"I saw that many times. He can communicate with the players very well. I think he is going to do very well and I hope they are going to play a very nice game on Saturday," the Bayern Munich ambassador remarked.
The rising stars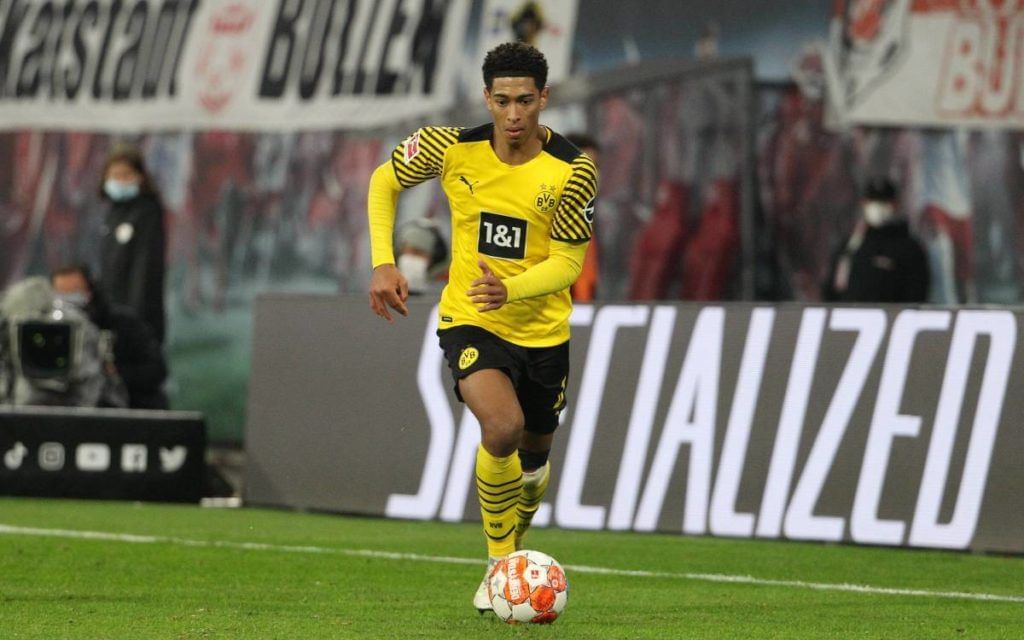 Needless to say, Bayern Munich has always produced stars, whether it was Thomas Muller a few years back or Alphonso Davies and Jamal Musiala now. Borussia Dortmund also have the likes of prolific starlets in Erling Haaland and Jude Bellingham.
"Jamal Musiala is one from Bayern who is doing very well. He's a very competitive guy and can score goals. He showed that he's going to be a big star in the Bundesliga," Claudio Pizarro remarked.
"The other one from Dortmund is of course, (Jude) Bellingham. I think he is an incredible player, a big talent, a good mentality and he has shown that he is capable of doing many good things for the team. I hope that he can stay in the Bundesliga for long but its going to be difficult," he commented.
The Der Klassiker pressure
The Der Klassiker, between Bayern Munich and Borussia Dortmund remains as one of the most important games in Germany. It is also special to fans and footballers alike for the history, glamour and splendour. But do the big personalities in the sport in the world take a different approach to this match? The Peruvian had his say.
"I think it is important and special game," he quipped. "Of course, for every player it's not one more game. It is the game in Bundesliga. You're not changing anything during the week. You are training normally and preparing normally for a game but every player takes it very special," he added.
"It is a very important game and to play in the Signal Iduna Park, I think it's amazing. I have played there many times. The supporters are very, very good. It is a special moment to be on the pitch and to play against Dortmund in the Klassiker," he continued.
Weakness of both teams
"Well, I think at this point, it is a very important game for both the teams. I think maybe Dortmund have an advantage that they are playing at home with the supporters," he declared.
"I think each team can take this advantage that the other team has so many injured players or players that are not going to play for some other reasons. But at the end, I think that every player wants to be on the pitch and play this game because it is so important that I think its going to be a great game. And I am very happy that I could be there and enjoy that game," he felt.
Pizarro's dream team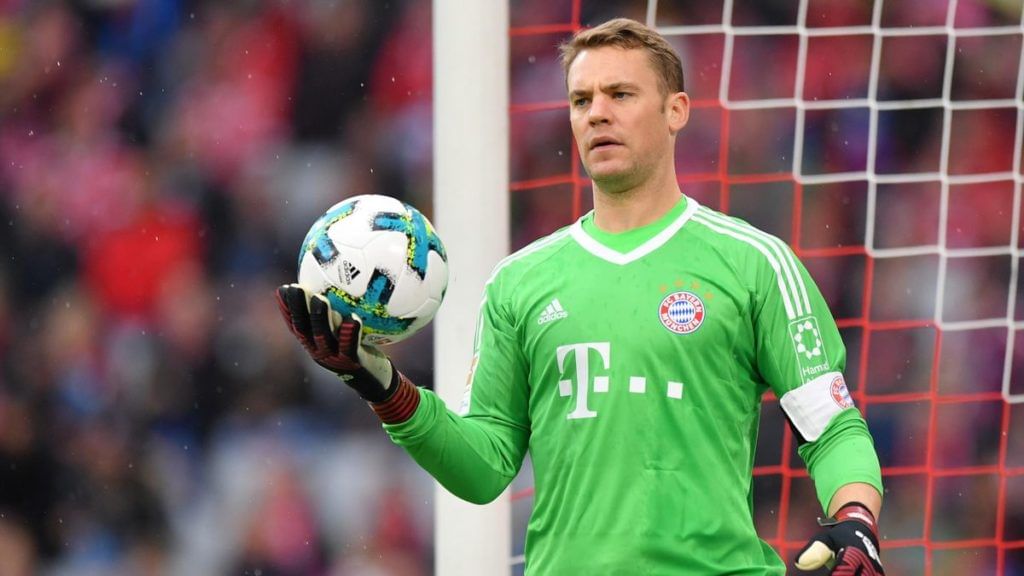 Creating a dream team which includes players from both Bayern Munich and Borussia Dortmund is certainly a difficult job. When asked to pick his dream team of five footballers, Claudio Pizarro admitted it is not an easy job.
"Of course, in the goal I am going to put Manuel Neuer. He is for me the best goalkeeper in the world. I have played with him so I know him very well," he began.
"As a defender I will choose Mats Hummels because he has played in both teams (laughs). He knows both the teams well. As a midfielder I'll take Bellingham. I think this young guy has really surprised me and that too in a good way and I think he's going to be a star as I mentioned before," he went on saying.
"As a striker can I take two? (laughs) Its going to be Lewandoski for his experience and Haaland of course, because he's showing that he's going to be an amazing player in the next years," he stated.
Best strikers in the world right now
Bayern Munich and Borussia Dortmund currently have some of the best strikers in the world playing for them. Incidentally, Pizarro was also asked to name the best strikers in the sports currently.
"(Robert) Lewandoski, (Erling) Haaland, (Karim) Benzema and of course (Kylian) Mbappe. I like him a lot as well," he concluded.
For more updates, follow Khel Now on Twitter, Instagram and Facebook.