These players failed to match the expectations on them when it mattered the most.
The Euro 2020 Round of 16 came with a bag full of surprises. Underdogs like Denmark, Czech Republic and Switzerland advanced to the quarter-final stage with unprecedented wins. On the other hand, it was abysmal in the way France, Netherlands and Wales were knocked out of the tournament.
Many players impressed in the Round of 16 whereas a number of top stars displayed disappointing performances. Players like Patrik Schick and Haris Seferovic have become national heroes with superlative performances. However, several key players with the burden of expectations failed to turn up.
Let's take a look at five such stars who disappointed in the Euro 2020 Round of 16.
5. Timo Werner
It certainly was not the farewell Germany boss Joachim Loew would have expected. Die Mannschaft slumped to defeat at the hands of rivals England after a collective disappointing outing at the Wembley. It was their forward Timo Werner, who had a particularly dismal game.
The frontman had a big role to execute in such a crucial game, but he failed to deliver. Werner could only manage 21 touches in about 70 minutes on the pitch and even lost possession nine times. He contributed nothing worthwhile for Germany during the game and even missed a golden opportunity to put them forward. The fans would have certainly hoped for a better outing from the 25-year-old.
4. Marcelo Brozovic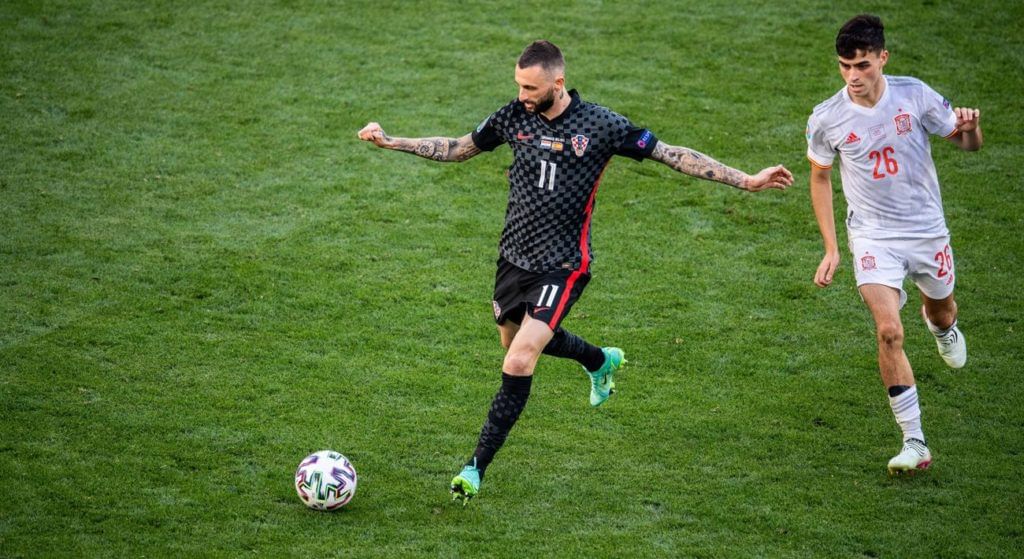 Croatia were left heartbroken after the defeat to Spain in extra time. The FIFA World Cup 2018 finalists were resilient throughout the first 90 minutes, overcoming a two-goal deficit. In the absence of Ivan Perisic, experienced players like Luka Modric, Marcelo Brozovic and Domagoj Vida had to shoulder a big responsibility.
However, they crumbled under pressure. A defensive midfielder by trade, Brozovic had the tedious task of breaking Spain's play from the middle of the park. But the 28-year-old had a disappointing night as he conceded the midfield battle against Sergio Busquets.
Brozovic won just one duel on the night and even lost possession too many times. He even conceded fouls in dangerous areas that resulted in advantage for Spain.
3. Matthijs De Ligt
Netherlands had little trouble in advancing from the Euro 2020 group stage after drawing a relatively comfortable group. Even against the Czech Republic in the Round of 16, the Oranje Army were the favourites to win. However, a red card to Matthijs De Ligt turned the game upside down.
The centre-back was sent off after it was deemed he had intentionally handled the ball just outside the box and denied the Czechs a clear goalscoring opportunity. His red card proved detrimental for Netherlands as their defence fell wide apart and the team paid a big price for it.
2. Gareth Bale
After the highs of Euro 2016, a lot was expected from Wales in this edition. However, they failed to unleash their true potential. Gareth Bale led the attack with his ferocious speed and physique. However, he couldn't really influence his side when they came up against Denmark.
It was a game that Wales could have won, but individual performances let them down. On the night, Bale turned out to be wasteful in the final third. He lost possession 14 times during the game. Moreover, Bale could not manage a single shot on target, which sums up his lackluster display.
1. Raphael Varane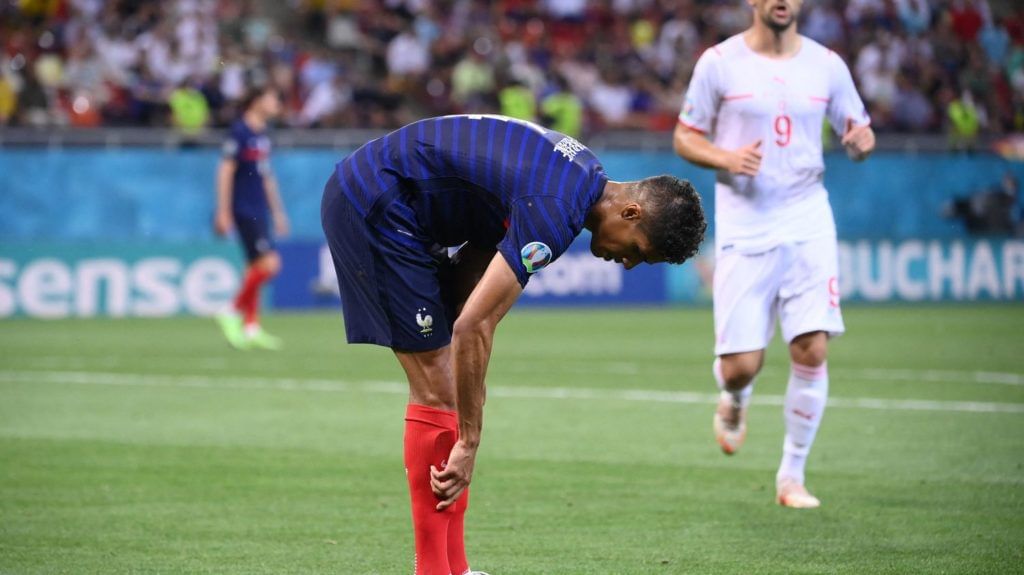 France seemed quite complacent with their approach against Switzerland and they paid the price for it. The world champions squandered a comfortable two-goal lead and were held to a 3-3 draw in regulation time. That indicates a very poor defensive display.
One of the most disappointing performances came from Raphael Varane. The defender was simply not at his best on the night. Playing from the right flank, he attempted far too many long balls. However, most of them ended up either being intercepted or out of play.
Varane is one of the most consistent modern-day defenders and perhaps that is why his rare mediocre outing against Switzerland stood out. Had he been at his usual self, it could have been a different story for France.
For more updates, follow Khel Now on Twitter, Instagram and Facebook.