The Portuguese has signed a new contract at Old Trafford till 2027.
Bruno Fernandes has been a revelation since signing for Manchester United in 2020. The Portuguese has experienced some ups and downs in his spell with the Red Devils but has been one of their star performers in recent years. The midfielder swapped the Primera League for the Premier League for a hefty price tag. However, he adjusted quickly to the new competition, dominating the league in many aspects. The 27-year-old will be crucial as the club looks to rebuild.
Manchester United have extended his contract until 2027. The Red Devils are looking to return to the top of world football and the Portuguese will be instrumental in their success if United manage to build a team around him.
Here are five reasons why Manchester United should build a team around Bruno Fernandes
5. Personality of a leader
Manchester United are one of the biggest clubs in the world. They have a huge fan following and need players who can represent the club's values. Bruno Fernandes fits that bill. The Portuguese has a calm but strong personality. This makes him a great ambassador for the club.
Bruno Fernandes is a throwback to a traditional footballer. The Portuguese lets his performances speak for himself. His career is reflected on the ball rather than on social media. Just like many United greats before him, the 27-year-old has a passion for the club.
The midfielder wants to succeed and demands the same from his teammates. This allows him to raise his game and of those around him. With the current state of Manchester United, they need a leader in the team. Bruno Fernandes is just that despite not being the team captain.
4.Entering His Prime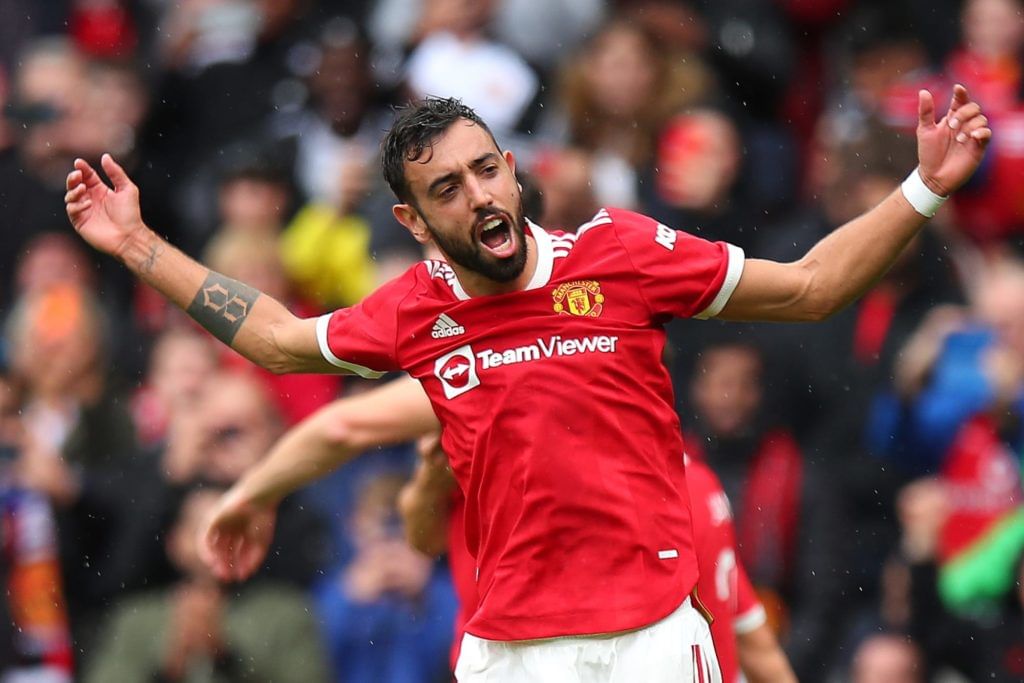 Now 27, Bruno Fernandes is in a great position in his personal career. The Portuguese star has had enough time to develop and understand his game. He knows what to expect from himself in certain positions. After spending a couple of years at Manchester United, he also understands the club's needs.
The midfielder is in the prime of his career. He already has a great record for Manchester United. But he is only expected to improve from here onwards. This will help the club in a great way if he is used properly. Fernandes has shown great leadership in his short spell at United. This was missing from the club in recent years.
3. Exceptional talent
The Premier League is one of the toughest footballing competitions in the world. Adapting to its pace and strength is difficult for newer players. Especially if they are coming from outside the top five leagues. However, Bruno Fernandes had no issues in doing that. This displays the amount of talent he possesses.
The Portuguese joined Manchester United from Sporting Club. He immediately had a huge impact at the club of Manchester United's stature. He made it into the Premier League's 2020-21 team of the season. Fernandes had only arrived in January.
He arrived at the club during a difficult phase. The team were putting up inconsistent performances under Ole Gunnar Solskjaer. But helped Manchester United to Champions League qualification and second-placed finish that season.
2. Dominating stats
Despite playing as a midfielder, Bruno Fernandes has been among the goals since moving to Manchester United. The Portuguese star has had a great influence on how Manchester United attack. His directness has seen the club increase their attacking output. This has seen them win matches from losing positions.
The midfielder has played a role in 59 goals in 78 Premier League appearances for Manchester United. He has scored 35 goals and assisted 24 times. These numbers are impressive for any top-notch forward. But coming from a midfielder, they are nothing short of impressive.
1. A long road ahead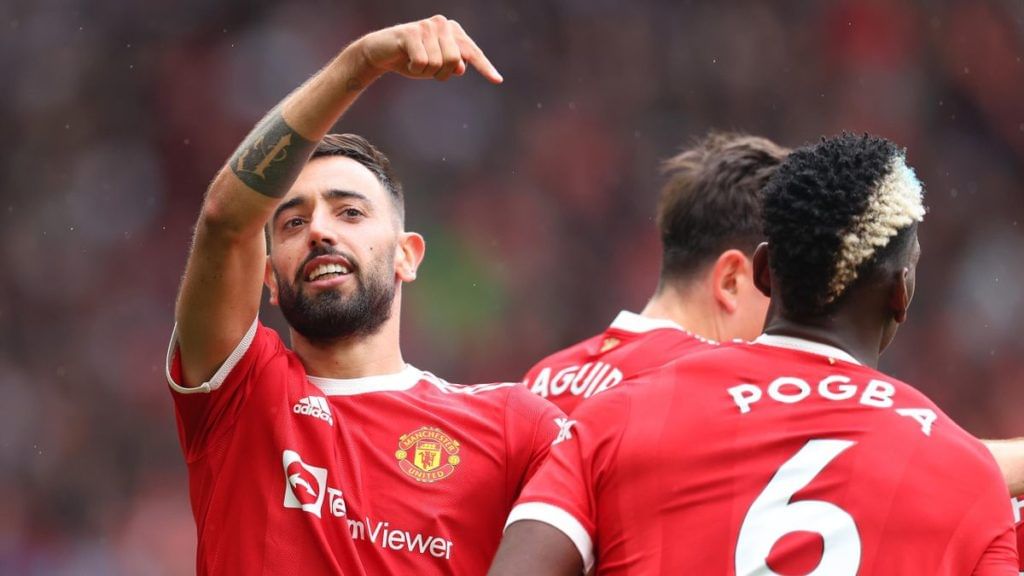 It is clear Bruno Fernandes has had a huge impact at Manchester United. But the reason he will continue to do so is because of his playing position. The 27-year-old plays as a midfielder. This will allow him to dominate late into his career as well.
Midfielders generally have long careers. After entering their twilight years, they might not have the same physical capabilities but are able to adapt their games. Players like Andrea Pirlo, Xavi, Sergio Busquets, Luka Modric are examples of that. Bruno Fernandes also falls in the same category.
The Portuguese star has already become the focal point of Manchester United's attack. Most of their moves go through him. The midfielder has great vision and passing skills. These allow him to run the game smoothly. He also possesses great power in his shot, making him a goal threat against any team.
For more updates, follow Khel Now on Twitter and join our community on Telegram.