Physicality is a part of the game, but these players played fair throughout their careers.
With football becoming extremely physical, it is not uncommon for players to receive a red card mid-match for violating the code of conduct. May that be either by getting too aggressive on the pitch with the opposition or getting on the bad side of the referees. Players tend to lose their temper at the slightest provocation especially in high pressure football games.
Even then, there are some players who have managed to go through an entire career without ever being dismissed. Here we look at five such players put up their best behaviour throughout their footballing careers-
5. Gary Lineker
Former Spurs, Leicester City and Barcelona player, Lineker was not only a prolific goalscorer but also showed his best behaviour while he was on the pitch. A 16 year-long career amounting to 567 matches and 281 goals isn't the only impressive feat of this man's career. The Leicester-born star was able to finish his impressive football career with a special feather on his cap by not receiving a single red card during his tenure.
4. Raul Gonzalez
The 'Prince of Spanish football' as he is fondly called, Raul Gonzalez is one such player who has never seen a red card during his seventeen years as a player. In a memorable career of over 940 club games and 404 goals and 44 more strikes for Spain, Raul has simply done it all. The former Real Madrid legend won the UEFA Champions League thrice and the LaLiga six times with the Los Blancos among other major trophies. However, when it comes to red cards, Raul has none to his name.
3. Philipp Lahm
Lahm is considered by many as one of the best defenders of his generation and one of the greatest defenders of all time. Under his leadership, Germany won the 2014 FIFA World Cup hosted in Brazil. He also captained Bayern Munich during their 2012-13 Champions League win as part of the treble along with winning eight Bundesliga titles. Despite his many accomplishments, the one thing that stands out about his football career is even though being a defender, he has never been shown a red card. His tackling was so precise and accurate that he could easily win the ball from the opposition without ever drawing a card from the referee.
2. Andres Iniesta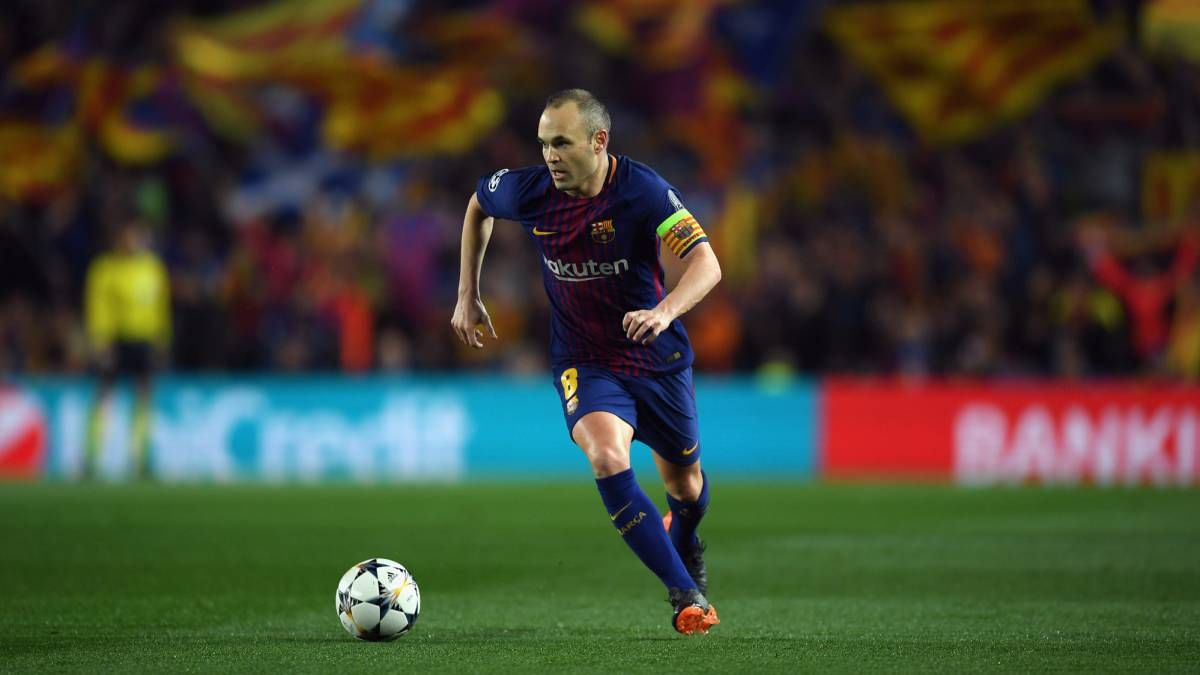 Iniesta during his final season for his boyhood club FC Barcelona
Andres Iniesta is a player whose career has been garlanded with trophies, both, at club and international levels. The former Barcelona legendary midfielder has made over 750 appearances for club and country. A decorated player who has won every title he could get his hands on, has never been sent off the pitch for foul play. His calm and composed temperament as the team's central midfielder was an asset to his teams and yet kept the red cards at bay.
1. Michel Platini
Regarded as one of the greatest players of all time, Michel Platini won the Ballon d'Or thrice (1983,1984 and 1985). The Frenchman played 652 games for club and country without a single blemish. The former UEFA President is someone to play the game in it's true fairness. During his time as a football player with no red card to his name. However, it is unlike his time as an administrator which was prematurely cut short due to violation of ethics.