These professionals play a crucial role in creating positive relationships and goodwill for their clubs in the public perception.
Players and coaches dominate the spectrum when it comes to most fans of the beautiful game. However, there are many hard-working professionals behind the scenes, in different roles, that make your favourite stars and teams tick like clockwork. With an emphasis on Indian football, Khel Now's "Football People" series tells the tales of these unsung heroes and reflects on what makes them the best at what they do.
In the first piece of this series, we look at the quintessential commodity of every football business, especially in the era of breaking news and new media — media managers. Experts in maintaining good relations with both, the general public and the media, media managers have a crucial role to play at a football club. In practice, they are the face of the organization to the rest of the industry and help shape how the world looks at their entities.
Be it newspapers or social media, they make sure whatever communication that goes out from the club, is for the right reasons. And to do so, one needs a meticulous plan to ensure the smooth flow of information to the team's sources of communication.
"At Bengaluru FC, we have an in-house media team complete with people handling content, design and video," says Kunaal Majgaonkar, Media Officer at the former Indian Super League champions. Majgaonkar has been with the Blues ever since their inception in 2013 and thus has a ton of experience under his belt. "I've got to make sure that we're generating ideas and content on a consistent basis and that the media room at the club offices is responsible for telling our story in the best possible way."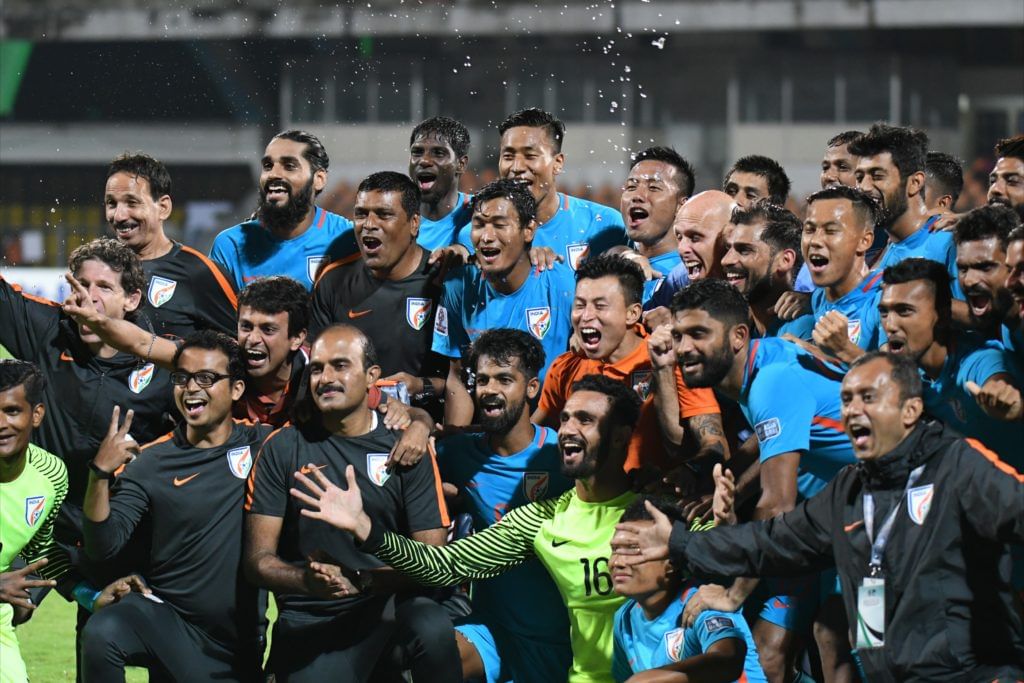 On the other hand, Director Media at All India Football Federation (AIFF), Nilanjan Datta explains the hardships of the job. Now, a man of Datta's stature, he has seen it all. From being a journalist himself to becoming a media manager, he has been the Team Media Officer for almost 300 international matches across all age-groups for India, besides being an integral part of AFC Media Operations as an elite AFC Media Officer for Asian Cup (2011 & 2015), ACL, AFC U-23, AFC U-16, AFC Futsal, AFC Cup amongst others. He says, "The job is not about 'I-Me-Myself.' Rather, it's a behind the scenes one – a relentless job which begins even before the schedule has been announced and never ends."
Further, describing it in a more contextual way, he explains, "Life of a media officer is all about sacrifices and never to give into the temptation of trying to even be around the limelight. For example, after the final whistle, when everyone may be in celebration mode, the media officer has his own job to finish and set the tone for the next few days."
With the constantly evolving nature of the job, it is a challenge for every media manager to keep up with the ever-changing trends within the footballing world. That is why, when we say Indian football is developing, it is not just confined to what happens between the two goal posts. It is much more than that.
Now, let's understand as to why every football club stress on the importance of having a good Public Relations (PR) and communications policy. Ever wondered how the atmosphere within Bengaluru FC was when they lost in the ISL final of 2017-18? Or at NorthEast United when they lost Asamoah Gyan to injury in the middle of last season?
Here, the responsibility of avoiding a state of panic or what we can call dowsing the fire within the club and its supporters directly falls on the shoulders of the media team. The onus is on them to spread the message that this is not the end. That it is part of the process and it is time to go again.
Here, making the fans and other important stakeholders believe that the club has a strategic plan to rise from the loss or a disappointing season altogether, holds utmost importance. This is when a good PR and communication policy is put into practice.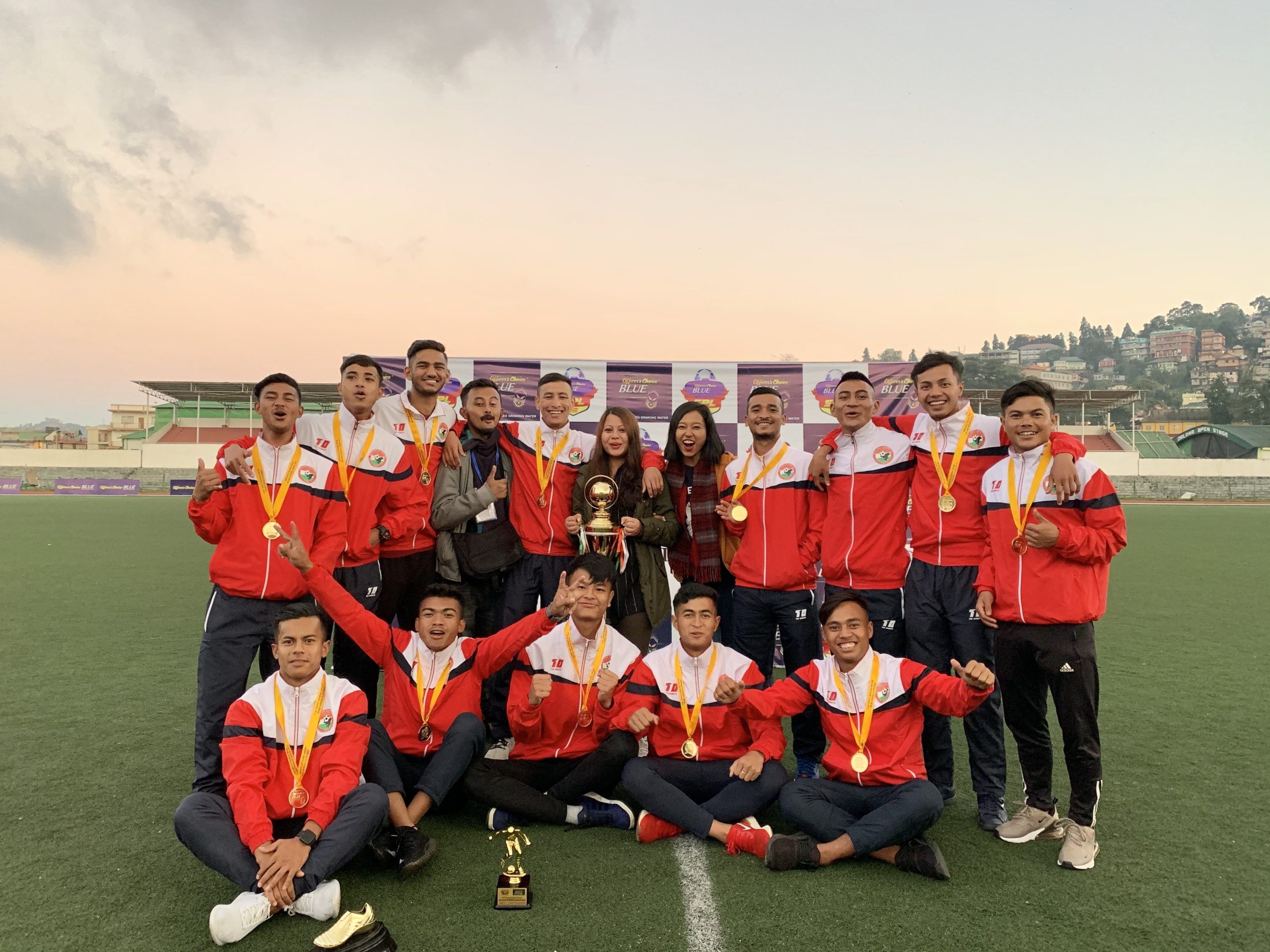 "A club's overall reputation, good image and brand building strategy is totally dependent on positive PR and media relations. It helps raise the club's profile and communicate their message to a mass audience. It can help develop good relationships with fans, the community and the public at large," explains Janice Lynrah, who has been the Media Manager at Shillong Lajong since 2012.
But how do media managers spread the club's message and help build a brand for it at such a challenging time? Well, the advent of digital media has certainly brought some sort of convenience in that aspect. Yet, it brings along a lot of other challenges.
"Digital media has made everything real-time. There is no longer a 24-hour cycle between which news and other stuff gets communicated," says Souvik Roy Chowdhury, Media Officer at 2019-20 ISL league leaders FC Goa.
"Today, we can't only focus on the handful of mainlines/dailies. There are several new communication platforms like independent social media pages, handles of news websites, influencers, forums, blogs and so on. It is important to have a healthy mix of all to maximize impact," he adds.
Echoing the same view, Jamshedpur FC's Jal Sonpal, Manager – Marketing and Media, pitches in by saying, "All clubs want to stand out, not just to their audiences but nationally and globally too. Digital media makes it possible. It's one of the most positive yet a challenging change in the lives of media managers."
By now, we have had a little insight into the lives of media managers and the work they do. Further, let's understand what they identify as the challenging aspect of their jobs. After all, what's the fun without a challenge?
"Probably the one most challenging aspect has to be dealing with negative fake news. I am not talking about transfer rumours here. Transfer rumours are fine and natural. It also gives people something more to talk about," tells Sonpal.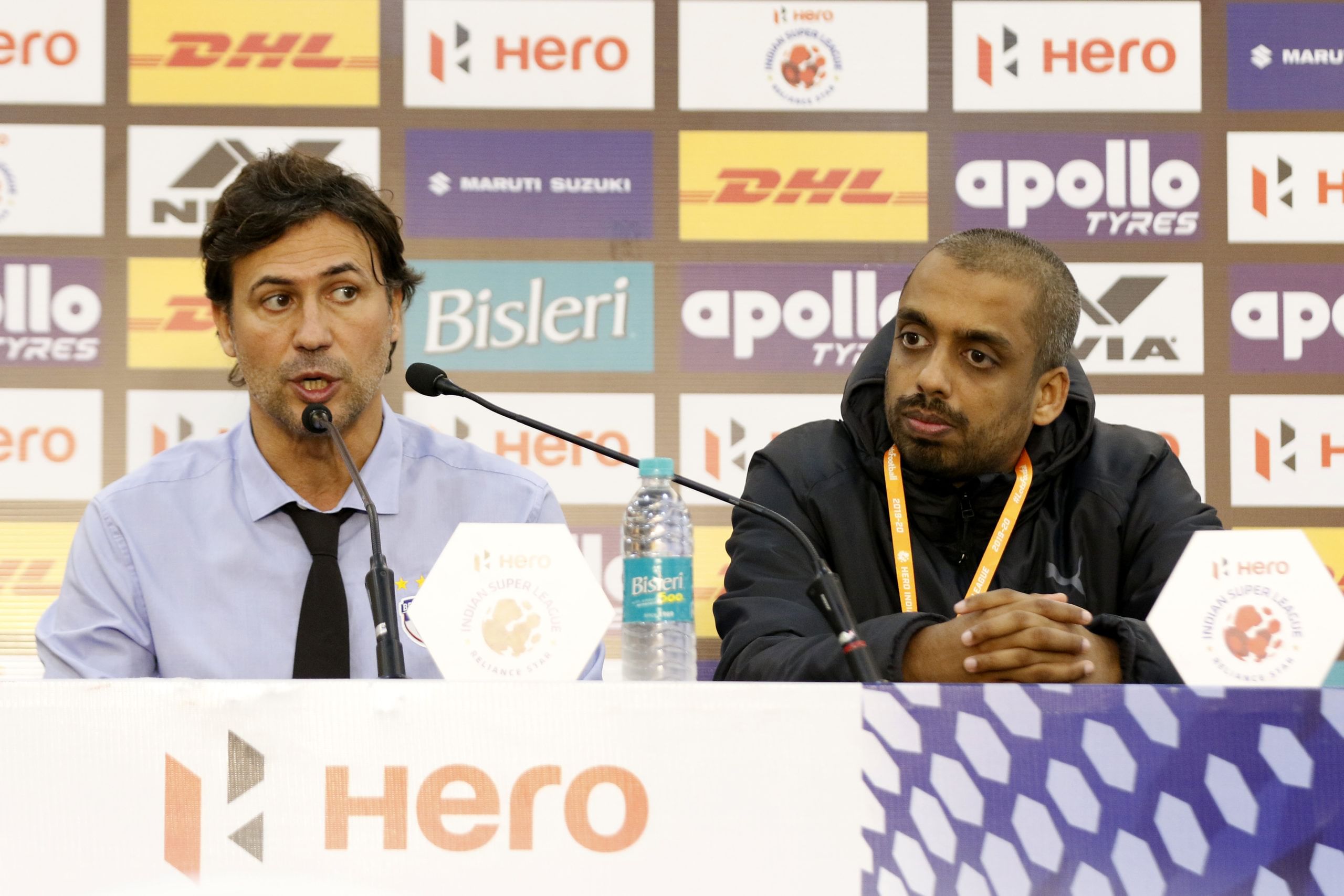 On the other hand, Majgaonkar and Lynrah talk about the difficulties faced when the club is going through a rough patch. "The team could be in the middle of a miserable run but a media team has got to constantly keep the communication on all platforms positive. You've got to find the right balance between 'it's all rainbows and butterflies' and 'we're doomed,'" says the former.
We often talk about how some players or coaches revolutionized Indian football and sparked its development. But, the influence of those working behind the scenes tirelessly to make the grass look greener is often overlooked. Media managers are one of those busy bodies who ensure that matchdays go off without a hitch.
"There have been numerous occasions when on a matchday, I have single-handedly managed tweeting, reportage, photography and even catering to the official protocol — interview commitments and all abiding by the deadlines," describes Datta.
ALSO READ: Stephen Constantine picks his India XI across both stints
To put a cap on how media managers have helped aid the evolution of professional standards in Indian football, Roy Chowdhury states, "This all starts with the fact that having a media manager in the ranks means that the club is thinking consciously about communication. Right from the basic activities like dissemination of match reports in a timely fashion, organizing press conferences, crisis management and media access to players, coaches and other important members of the club, the growth has been exponential."
"With the standards going up and fans demanding more, we are always looking at innovating to stay relevant. And with all this happening across clubs and similar footballing entities, it is the sport which stands to gain in the longer run. This is reflected in the increase of media outlets and conversation around Indian football, he asserts.
Let's say the job of a media manager has its own positives, bundled with a set of challenges. But who wouldn't fancy working at a football club, occupying a position of high-accountability in a super interesting environment? Here's a message from the industry's finest to the budding youngsters fascinated to take up the role.
"This is a full-time job that transcends the season. It's hard work and mentally, there are no real off days. However, as daunting as this may sound, the idea of having a blank slate at your disposal and the chance to determine the way in which your club is showcased to the country, the continent and even the world, makes it all worthwhile," says Majgaonkar. To conclude, Sonpal adds, "It's a tough role to get into, but once you get in, you will love it and never want to letgo."
For more updates, follow Khel Now on Twitter and join our community on Telegram.