AIFF/AFF ME Cup/India Fantasy
The last time the two teams met, the Lions defeated the Blue Tigers by 2-0.
The Indian team will be back in action after three months of playing the AFC Asian Cup qualifiers back in June in Kolkata. The team will play two matches in Vietnam, one each against Singapore and Vietnam. It will travel to Vietnam on September 22 and take on Singapore on September 24 and Vietnam on September 27. India performed well in the AFC Asian Cup qualifiers and would like to continue in the same vein in the upcoming tournament.
Head coach Igor Stimac will look forward to this tournament as a preparation ground for the apex continental tournament in which India is participating next year. Speaking on these matches, Stimac said, 'We are happy about the upcoming challenges, and we're looking forward to maintaining the quality of performances that we have recently dished out'.
Currently, India's ranking is 104th, while that of Singapore and Vietnam are 159 and 97 respectively. Thus, the tournament is set to be a tough challenge for all teams. Over the last few years, Vietnam has been regularly playing against the big teams of Asia, for e.g. Australia, Saudi Arabia, and Japan. Hence, taking on Vietnam on their home turf would be a good way to hone the team's skills before the onset of the AFC Asian Cup.
India's first match of the friendly tournament is against Singapore. Here, we take a look at the key battles that might determine the game's outcome.
3. Sandesh Jhingan vs Ikhsan Fandi
Ikhsan Fandi will be leading Singapore's attack in the tournament. Fandi is a talismanic striker who is just one goal away from becoming the joint seventh-highest goal scorer for his country. He will eagerly try to achieve this feat in the friendly tournament. He has been part of the national side since 2017, and has scored 16 goals in 31 games. Fandi would like to continue such form in this tournament as well.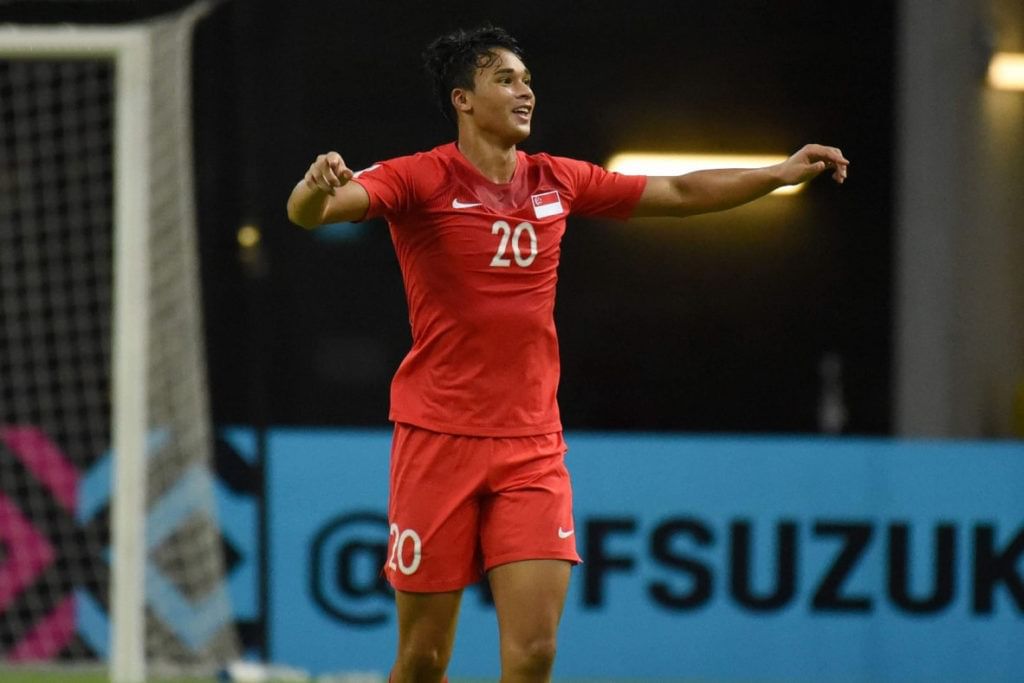 Stimac will task Sandesh Jhingan for stopping Fandi from scoring. Being the leading defender of the Indian side, Jhingan needs to showcase a similar performance that was witnessed during the AFC Asian Cup qualifiers. The 29-year-old centre-back never shies away from putting in tackles, and Indian fans would definitely love to see his A-game in this tournament.
2. Brandon Fernandes vs Hariss Harun
Hariss Harun is a versatile footballer and excels in multiple roles. He possesses good combative and play-making abilities and is widely known for his leadership skills. He is Singapore's youngest debutant, having made his international debut at the age of 16 years and 217 days. Against India, he will be primarily deployed as a central midfielder looking to control the game's pace. Being the captain of the team, he will be responsible for taking control of the midfield and stopping supply to Indian attackers.
Also Read: India to face 159th-ranked Singapore in friendly tournament
The role of Brandon Fernandes will be pivotal in this respect. The way he takes on Hariss Harun will have a significant impact on the game's outcome. Brandon is the primary attacking playmaker for India, which Harun will be well aware of. Thus, Brandon needs to be careful in his approach in the game.
1. Sunil Chhetri vs Irfan Fandi
Irfan Fandi is one of the most talented footballers of the Singapore side. In 2014, The Guardian named him as one of the top 40 best young talents of world football. From 2016 to date, he has played 41 games for the national side. He has represented his country at various international tournaments, examples of which are the 2018 and 2020 AFF Championships.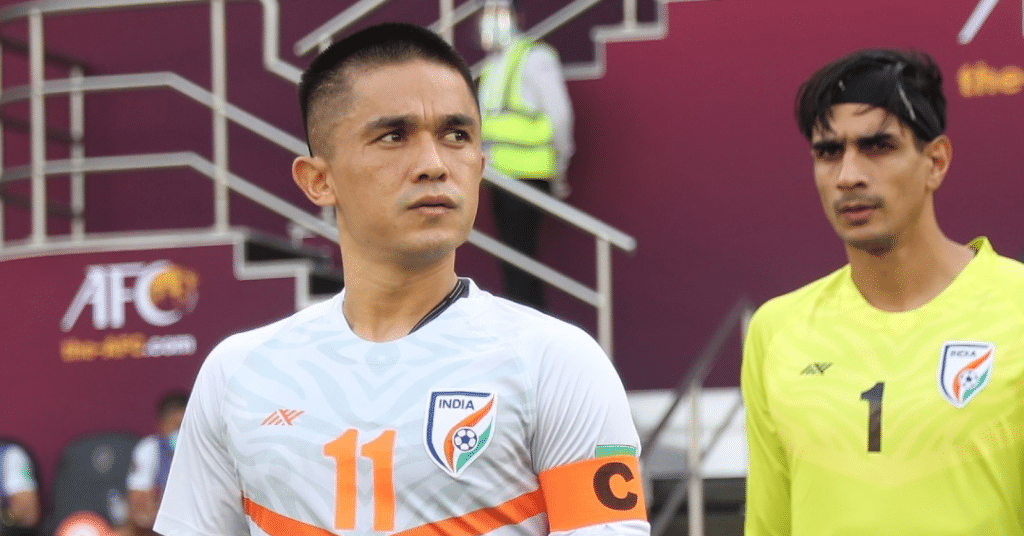 In the match against India, Fandi will have the primary responsibility of stopping Sunil Chhetri. It will be an interesting battle as lately, Chhetri has been in scintillating form. Chhetri's performance both in the qualifiers and the Durand Cup has received praise from pundits. Undoubtedly, the Indian skipper would be looking to continue his form and eye and score goals in the tournament.
For more updates, follow Khel Now on Facebook, Twitter, Instagram, Youtube and join our community on Telegram.