"When people succeed, it is because of hard work. Luck has nothing to do with success." – Diego Maradona
Life is tough. So is the game of football. The sport has produced numerous talents, who come from families that have spent their lives in poverty. In India, the scenario is no different. Since time immemorial, many Indian footballers who have plied their trade in this country and have even undertaken national duties, come from humble backgrounds.
At present, there are quite a number of them. But, portraying everyone is a tough job. Hence, here are the top 10 Indian footballers who belong to humble backgrounds and are working hard to be labelled as one of the best in the country. A few of them however, are approaching the end of their career and have already made a mark in Indian football.
10. Rahul Paswan
The 23-year-old enjoyed a successful Calcutta Football League campaign, where he scored six goals for BSS Sporting Club. The club ended its campaign in the third position. Rahul Paswan finished as the joint-top-scorer of the league. The youngster comes from Dankuni, West Bengal, though his family have their roots in Bihar.
Paswan's father works at Mother Dairy and his mother is a housewife. The prodigy's heart is entirely devoted to football. Even, in January, he was aiming to play at the Santosh Trophy, which is to be held from February 20.
Recently, on January 27, SC East Bengal announced Rahul Paswan as their new signing. He made his first appearance against Kerala Blasters on 14th February.
9. Saurabh Meher
The 22-year-old right-back hails from Mumbai, Maharashtra. Meher's father is a fisherman by profession. During the monsoon, it became tough for the family, as they had to depend on their savings in that period. The prodigy started catching the eye of local professional clubs and scouts, while playing for a club called "Dhamaal Boys" at a municipal ground.
Saurabh Meher is currently a part of the Odisha FC contingent. Although, he has recorded 128 minutes under his name in the Indian Super League, the lad is yet to feature this season for the club. He is the brother of goalkeeper Harshad Meher, who was a part of clubs like Air India, Sporting Clube de Goa and Bharat FC.
8. Amarjit Singh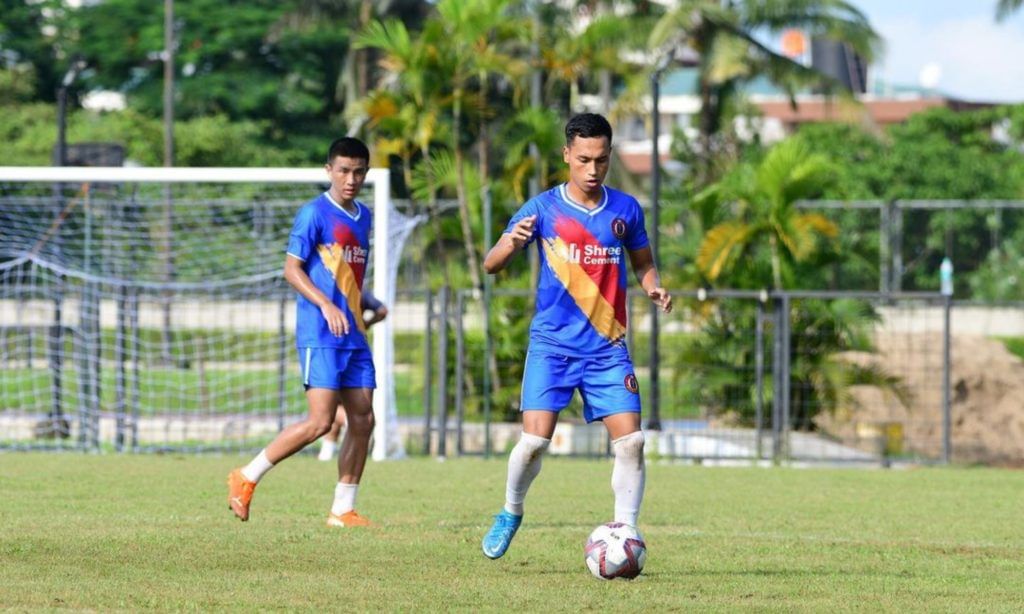 The 21-year-old was the captain of the Indian U-17 team at the FIFA U-17 World Cup held in the country. Infact, this season has been a revelation for the defensive-midfielder. Currently, at SC East Bengal, he is used as a right-back or as a right wing-back. During the early stages of the season, Singh was deployed in midfield.
Hailing from Thoubal, Amarjit Singh's father was a farmer. During the off-season, he worked as a carpenter. His mother had a tough life, as she had to leave the house around 3:30 am in morning to go to Imphal and sell fish. There were instances when she would come back around seven in the evening.
During his younger days, Singh was trained on a five-acre field in Haokha Mamang village, by his uncle Diben Thoujam (father of Jeakson Singh). Amarjit Singh has two elder brothers. One of them, Umakanta Singh played for India at a junior level. His cousin, Jeakson Singh is currently a regular at Kerala Blasters.
7. Sanjeev Stalin
In March, 2021, Kerala Blasters announced the signing of left-back Sanjeev Stalin. The prodigy was a part of the Indian side which played in the FIFA U-17 World Cup. It was his corner that led to Jeakson Singh's goal against Columbia. This marked the first-ever goal scored by India at a FIFA competition. Apart from this, he has also represented the country at the U-20 level as well.
In 2019, he joined Portuguese side Deportivo Aves (U-23) and trained with them to increase his football trickery and experience. This season, he has featured for just 14 minutes in two games.
Speaking of his family, Stalin's parents run a small garment shop in Bengaluru. Notably, at the age of 10, the kid was spotted by Iranian footballer, also an Indian football legend, Jamshed Nassiri.
6. Anwar Ali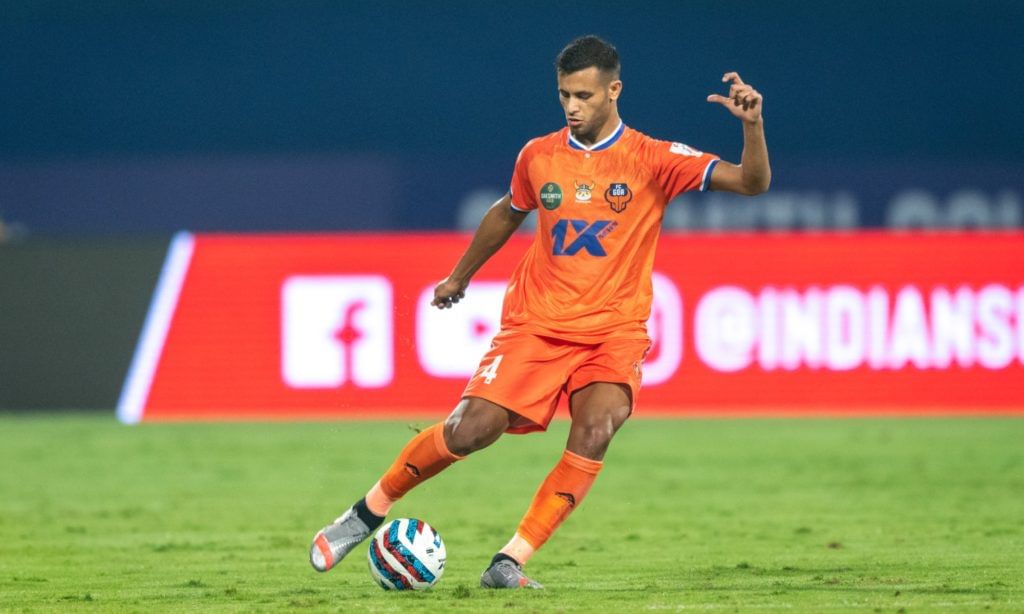 A few years back he had to leave the football ecosystem due to a health condition. The federation didn't want to risk his life, as he had a heart problem Hypertrophic Cardiomyopathy. In December 2020, he entered the Minerva Academy. Later in May 2021, Anwar Ali joined Delhi FC. In August, he got the green signal from the AIFF to play. He played the I-League Qualifiers and led the team at the Durand Cup. Finally, this year in January, he signed for FC Goa. After joining the club, he has been a regular.
Ali belonged to a household where there was no toilet. As a young boy, he often herded buffaloes and took the farm animals to his playing field. He was extremely dedicated to the sport. His sheer determination has led to his return to the top tier of Indian football.
5. Abhijit Sarkar
Abhijit Sarkar, like a few other players mentioned in the list, was a part of the FIFA U-17 World Cup side. He also appeared quite a number of times for the Indian Arrows. In 2019, he was signed on loan by East Bengal from the Arrows. The lad made six appearances in the I-League that season and also featured in the Calcutta Football League and the Durand Cup.
Hailing from Bandel, West Bengal, Sarkar is currently playing for Sudeva Delhi. His father was a rickshaw-puller and his mother worked as a beedi binder in a local grocery store.
4. Komal Thatal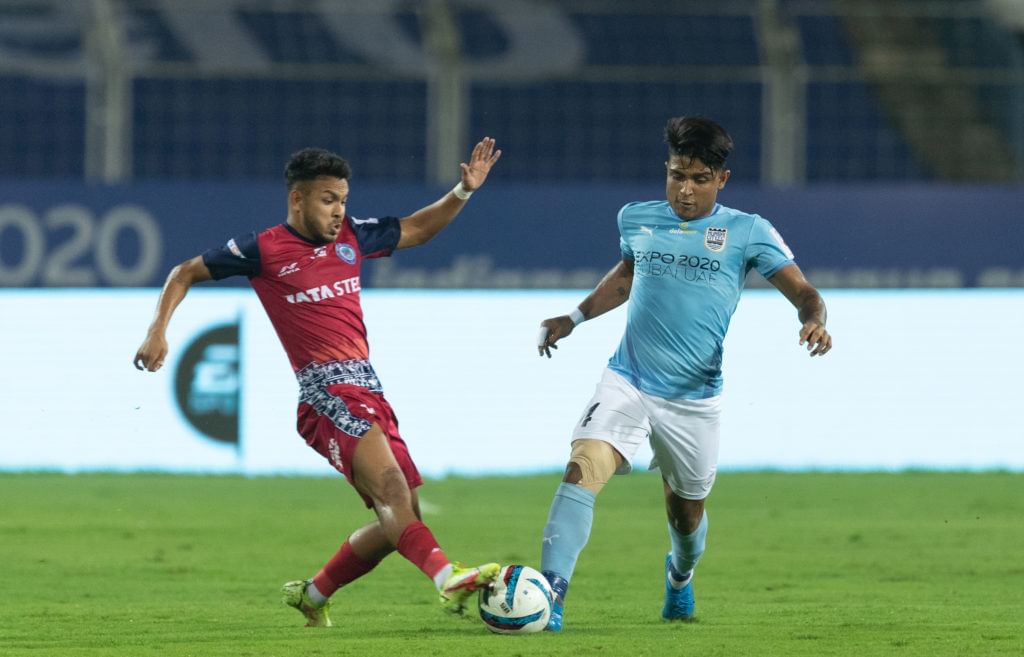 A young Thatal was signed by ATK in January, 2018. In that season, he played 12 matches in the ISL and two in the Super Cup. Apart from this, he also featured in the Durand Cup for the club's reserve team. His stay at both ATK and ATK Mohun Bagan till 2021 saw him either getting demoted to the reserve side or earning inadequate game-time.
Finally, in 2021, he signed for Jamshedpur FC and is currently a reliable prodigy in Owen Coyle's side. He also scored a goal this season, against Mumbai City FC. Komal Thatal's father was a tailor. His mother helped his father in the trade. It is sure that they must be proud of their son's progress.
3. Jackichand Singh
The winger is currently plying his trade at SC East Bengal after a loan move from Mumbai City. He had been the talk of the town a few years back. Though one of the prominent names in Indian football, Singh has barely featured in the Indian Super League this season.
Hailing from Manipur, Jackichand Singh's father was a farmer. His mother ran a tea stall.
2. Anas Edathodika
His career started way back in 2007 when he played for Mumbai FC in the I-League. Since then, Anas Edthodika has played for clubs like Pune FC, Delhi Dynamos, Mohun Bagan, Kerala Blasters and ATK. While playing for ATK, he suffered an injury that resulted in him missing out from the football vertical for quite some time. He was also a reliable defender for the national team, where he appeared on 19 occasions.
However, at 34, the centre-back is back in the ISL after Jamshedpur FC signed him prior to the start of this season. But, till now, he has just featured in two matches, earning himself a playing time of 30 minutes only.
His life hasn't been easy. Though less is known about his family, the player has himself gone through struggles. He was an auto driver and would earn around ₹180 every day. He did this while studying at the EMEA College in Kondotty (Malappuram) to support his family.
1. Hira Mondal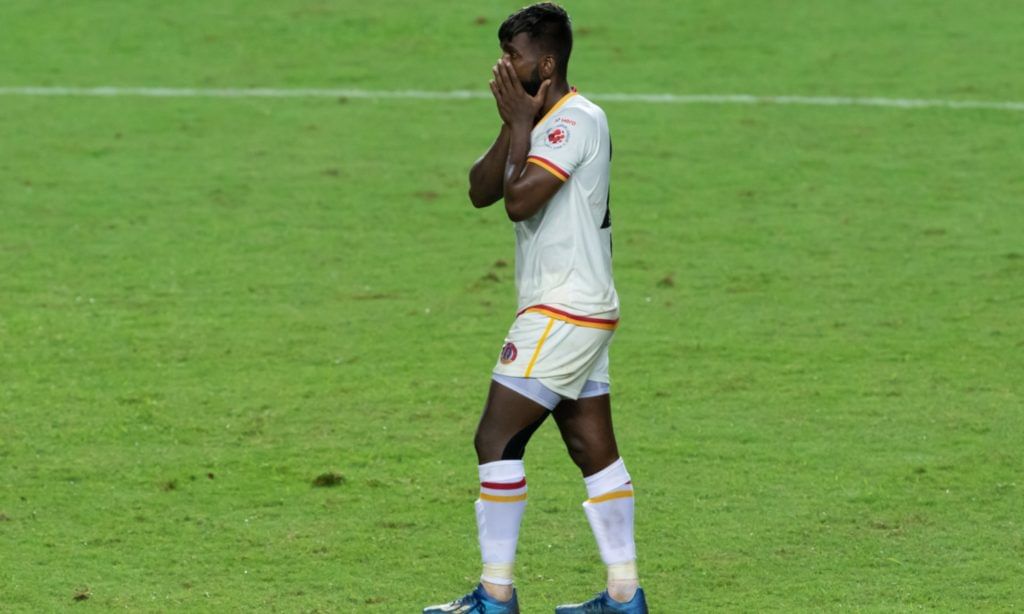 The 25-year-old left-back has been a sensation in the Indian Super League 2021-22. Hira Mondal has emerged to be one of the finest left-backs this season. His performances have grabbed the attention of both fans and pundits in the ISL. A few years ago, he got the chance to play for East Bengal, after his impressive performances in Peerless SC colours. Unfortunately, the then coach Alejandro Menendez didn't bring the lad on board, despite him signing for the club.
Last season, he displayed outstanding performances for Mohammedan SC. Eventually, this season saw SC East Bengal turning to the Bengali.
In 2013, Mondal lost his father, who was a rickshaw-puller. His mother took charge of the family and brought up the two lads, Mondal and his brother. The player's love for his mother is undying. Infact, he also has a tattoo of his mother on his hand.
For more football updates, follow Khel Now on Twitter, Instagram and join our community on Telegram.