The Indian international also spoke on his return from injury and shared his thoughts on a potential return to the national team.
The 2021-22 season of the Indian Super League (ISL) is less than two months away now. Just like last time, the Indian top-flight league will be held in a bio-bubble in Goa. However, the teams are better prepared this time – with most of them having completed their squads for the upcoming season by now. Jamshedpur FC are by no means an exception, and have signed stars like Anas Edathodika, Eli Sabia, Jordan Murray and Greg Stewart ahead of their forthcoming campaign.
Among the signings at Jamshedpur FC, Anas is one name that deserves special attention. The Indian international was with ATK till the end of the 2019-20 season, after which an injury ruled him out for over a year. He will now return to the ISL with the Men of Steel – which is also one of his former clubs in a 14-year-long club career.
In an exclusive interview with Khel Now, the 34-year-old opened up on his journey so far, his return to Jamshedpur, a potential comeback to the Indian national team and more.
Return to Jamshedpur FC and how it happened
Anas Edathodika began by revealing how the Men of Steel helped him return to the sport after a considerably long hiatus. "Let me begin by telling you how Jamshedpur FC helped me. Following my injury, I wasn't speaking with any club. Later Jamshedpur came calling and I was happy about that because as you know, we have a history," he began.
"I was the first player to be signed by them when they formed ahead of the 2017-18 season. Back then, I wasn't able to perform as well as I'd have liked and this is like another chance for me. I would definitely work really hard and make sure that I contribute well to the team," the centre-back added. Anas Edathodika also hinted that the club's head coach, Owen Coyle, may have played a role in his signing.
"I talked to him (Coyle) during my rehabilitation period after the injury. During the course of our chat, he invited me to the team. When a coach himself talks to the player, it induces confidence in the player and I had the same feeling. 'The coach wants me, he has me in his plans,' is what I felt, and that I guess, gave me another good reason to return to Jamshedpur FC," he revealed.
About Jamshedpur FC's squad ahead of the 2021-22 season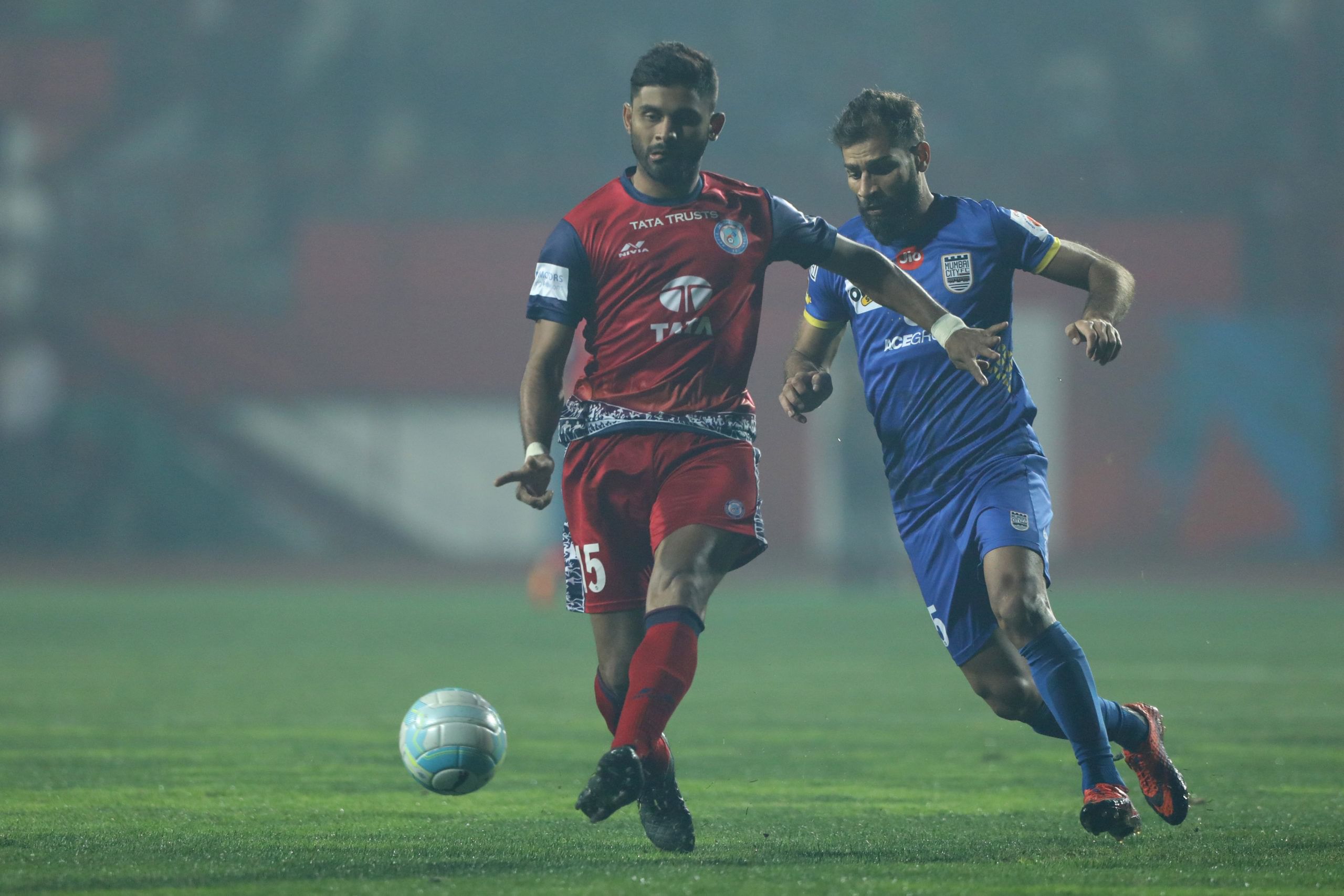 With the ISL now moving on to its eighth season, Jamshedpur may be keen to erase the one black mark that they have on them – the only team who are yet to qualify to the play-offs in the league. And in that process, they have started strongly, retaining some of their key players and also signing several new names.
Anas Edathodika feels the same as he said, "Yes, I'm looking forward to resume training with JFC. The squad is good this season. They have experienced players in both the foreign and Indian contingents. There are also some really talented youngsters. I need not say much about our goalkeeper TP Rehenesh, who is not only one of India's best shot-stoppers right now but also from Kerala, like me."
"(Peter) Hartley was one of the best players for JFC last season. The same applies to Eli Sabia, who did well for Chennaiyin. Laldinpuia and Narender Gahlot are young, talented and strong. Narender is also with the national team – so in summary, there is going to be tough competition for starting XI spots," he continued, before clarifying that he relishes the competition.
"In the 14 years of my football career, I haven't really worried about my position or role in the team. Let's suppose I'm not a part of the starting XI. In that case it would be my problem because perhaps I didn't do as well as the others in training. In that case, I'll work even harder – it's good if you ask me. I'm not thinking about my role in the team, it's just about working hard to earn a place in the team.
"Maybe I'm among the seniors, but I'm not here to lead but to play. If someone outperforms me in training, they would make it to the XI and I would have things to learn from him or them. My experience might come handy and I may have a few tips for the youngsters. However, I want to remind myself that I still have to work hard," he said.
Injury, rehab and recovery
The defender also spoke about the injury that cost him a whole season. "I got injured during the ATK-Chennaiyin game in the 2019-20 season. This was followed by many comments from the press and from critics – 'He is old, he can't come back,' etc. These comments, however, don't hurt me. It even feels good at times. I was a nobody not so long ago, and now there are many people who take the effort to talk about me. That's growth, is it not?"
Interestingly, the 34-year-old is also not sad about how the injury forced him to sit out for over a year.
"I am not sad or upset about the injury either. I'm aware of players who have a cautious approach to the game to avoid mishaps like these, and I respect that. But I'm a footballer who always goes all in. I attempt tackles and I don't mind adopting a physical approach. There's no Anas without these things, especially because I'm not technically the best," he explained.
"Hence, despite the injury, I'm not sad because I got the injury in the first place because of attempting things like these.
"I had offers from multiple clubs before the injury, but afterwards their interest declined. Later, it was Jamshedpur FC who came to me knowing what I could offer. Regarding my comeback – I wanted to go to Bengaluru with ATK's physio immediately after the season concluded. Then came COVID-19 and I had to sit idle for six months. Afterwards I went to Dubai and did most of my rehab and recovery work there," he stated.
"Playing after 19-20 months will be very challenging. But I'll be working hard to remain match fit, because I have my personal goals too. That's all I want to say right now."
Playing without fans, in a bio-bubble
As mentioned, ISL 2021-22 will be held in a bio-bubble just like the last season, and Anas revealed that he's preparing himself for a life of discipline and restrictions.
"Well, the situation is like that and we have to play in a bio-bubble. It will be a sad thing for Jamshedpur FC fans, undoubtedly – because of how passionate they are," he began.
The centre-back further added, "I spoke to a few players who were in the ISL bio-bubble last season. It surely must be a difficult thing – to keep yourself confined within four walls for a time period of four or five months. You can't go outside to relax, can't meet your loved ones, and so on. I got the same feedback from my friends in the league.
"But then, I guess we have to do it thinking that its for the good of both the team and ourselves," he smiled.
Indian football team, potential return to the Blue Tigers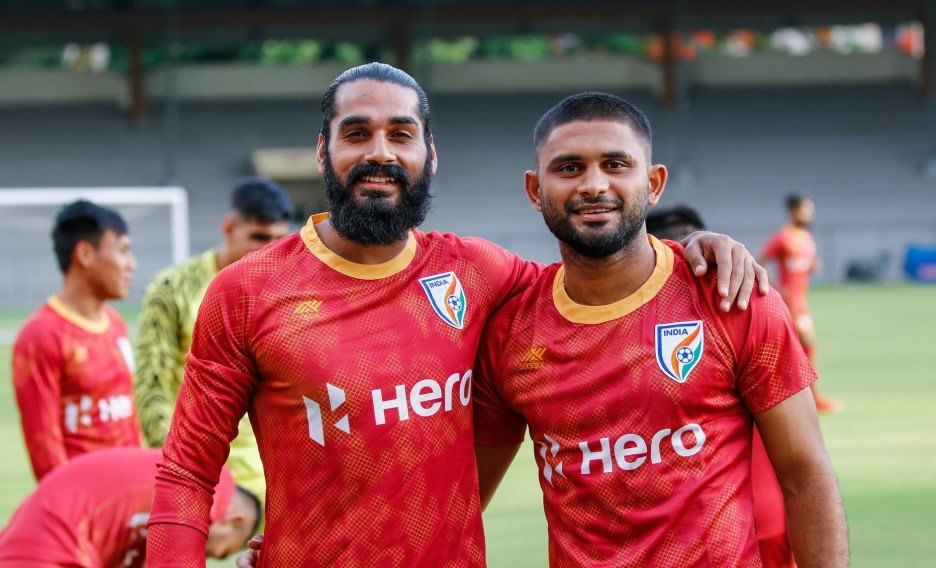 Finally, the Indian international also shed light on his plans to play for Igor Stimac's side in the future. In case you forgot, Anas had retired from the Blue Tigers once before, only for then-head coach Stephen Constantine to recall him for the AFC Asian Cup 2019.
"Why do you want me to return? There already are many people behind me asking why I'm continuing still," the defender laughed. "But seriously, I will work hard and try to return to the Blue Tigers. I first played for them at the age of 30. That's a late start itself, I guess. I did not have U-15, U-19 experience and so on, but still did well and also formed a solid partnership with Sandesh Jhingan which I feel I can continue if I return."
He also spoke on India's recent performance, which were far from impressive.
"At the end of the day, results matter. And that's where I think the Blue Tigers have not impressed much. Everyone has worked hard, the players have done really well. Igor Stimac has also worked well with the team and you cannot take much away from him or the players. I haven't been with him for long, but I understand his thoughts," he opined.
"Stimac wants to change the gameplay of the Indian football team. But that takes plenty of time and resources. Players from all leagues in India needs to be scouted and developed, keeping in mind the national team. When such steps are implemented, the results which they are looking for will follow," Anas Edathodika concluded.
For more football updates, follow Khel Now on Twitter, Instagram and join our community on Telegram.