A former FIFA U-17 World Cup star, the defender joined FC Goa in the January transfer window.
A few weeks back, it was announced Anwar Ali would be joining FC Goa in the 2022 January transfer window. On New Year's Day, the Gaurs unveiled the former FIFA U-17 World Cup star as their new acquisition. Undoubtedly, his inclusion to the squad will strengthen the defensive third of the Gaurs even further, keeping in mind the quality and features he possesses.
Following his move to FC Goa, Anwar Ali participated in a virtual roundtable conference and here is what he said.
On Improvement
"Football is a game of ups and downs. The team which gets an opportunity and scores, the match goes in their favour. Sometimes, there are ups and downs – sometimes luck is not in your favour, sometimes there are problems. The game is like that – of ups and down. It happens every time," he began.
Input from Delhi FC
Anwar Ali participated in the Durand Cup and I-League Qualifiers for Delhi FC. Speaking about his experience at the club, the defender stated, "It was good because I didn't have any other option to play; AIFF didn't allow me. Ranjit Bajaj helped me in playing before I joined FC Goa."
Feeling when he came to know he'll join FC Goa
Speaking about his feelings when he came to know that FC Goa had an offer for him and he would be joining the club, the youngster recalled he was very happy upon hearing the news.
"Firstly, I came to know about the offer very late because Ranjit Sir didn't tell me about where I have to go and when. He just told me that there's an offer from an ISL club but didn't state FC Goa's name. So, the day I got to know about it, I was very happy because I was waiting for this thing," he explained.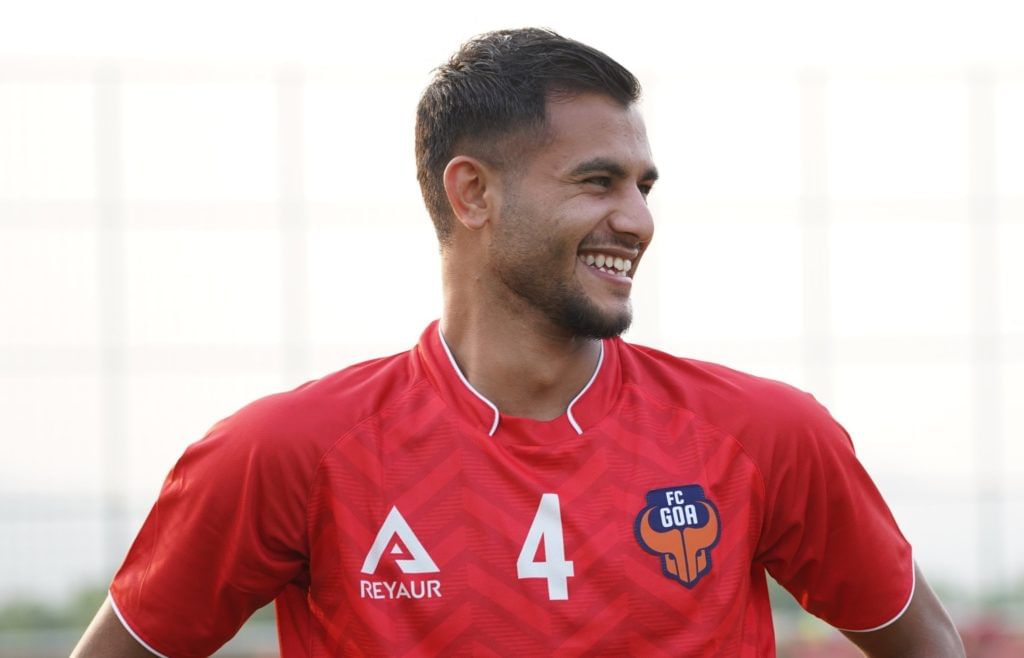 Experience with the foreigners at FC Goa
FC Goa have six foreigners in their side, with each one of them giving the best in their trade. In the defensive third, the Gaurs enjoy the presence of Ivan Gonzalez and Dylan Fox. Although he wasn't registered due to the absence of a transfer window, Anwar trained for quite some time with the FC Goa squad.
Anwar remarked about his experience with the foreigners during the training sessions, "It was a good experience because they are seniors to me and are more experienced. I learn bits from each player (senior and experienced) while playing (training)," he quipped.
Getting a chance in the starting line-up will be tough?
FC Goa have been playing well in their last few matches. Speaking on whether it will be hard for him to get inside the starting XI, Anwar seemed to think so.
"Yes. It will be tough for me because everyone here has to show how they play. In the defence line, I am not alone. There are six or seven centre-backs are there. So, it's tough for me to play. If I play well, obviously I will get a chance," he said.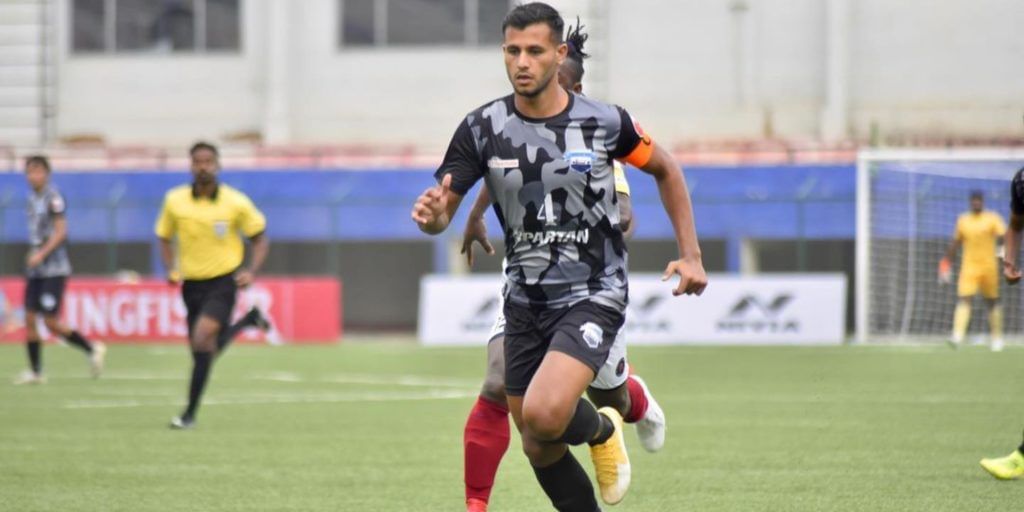 Is scoring goals a new part of his game?
Anwar scored four goals in seven matches in the I-League qualifiers. When asked if this quality is something which he has learned himself recently and whether he'll be able to continue the same at FC Goa, Anwar answered, "Yes. I will focus in my new journey and do my best. I did well in the second division. Now I am looking forward to do well in the ISL also."
Feeling about featuring in the ISL
After a tough phase, the youngster is back into the mainstream of Indian football. When quizzed about whether he had thought about how it would feel feature in the Indian Super League, the 21-year-old revealed he did not think about it.
"It was a difficult moment for me before when I had my problems. But I never thought about them, because if I do so, it will be not good on the football field. On the field, we have to focus only on the game. I was waiting for this opportunity to play in the ISL for a long time. Now I got the chance to play for FC Goa and I'm glad that they signed me," he explained.
Interaction with Derrick Pereira
Derrick Pereira was appointed as the interim head coach of FC Goa recently. When questioned about his interaction with the head coach, the youngster quipped, "I played under him during my U-23 days. So, he knows me and how I play and what I can do on the field. Right now, he said just to stay focused on defence."
Anwar's aim
After going through a lot of struggle, Anwar Ali has finally made it into the top-tier of Indian football. Anwar shared his aim from here on, which remains to play for the Blue Tigers once again.
"Now my aim is to play again for my country because it has been a long time since I played for my country. If I will do well in the ISL, then I will get the opportunity to play for my country," he revealed.
On handling the expectations
Anwar Ali is primarily a defender who likes to build from the back. Such defenders are on the rise worldwide and even the Indian football team is in need of them.
"I don't think much because if I do so, it will affect me on the field. The only focus on the pitch is to play our game well, pass well. As we are defenders, our first prerogative is to ensure that we don't concede a goal," Ali stated.
Support from the team
Anwar Ali also mentioned about the support he received from FC Goa. "The team has supported me ever since the first day. They are treating me very well from the beginning. If I get a chance to play, I'll do well. The team is very good. They motivate, support and help each other on the pitch – the training sessions, etc. I'm ready for everything," he quipped.
Offers from other clubs
Anwar Ali was quizzed whether he had offers from other ISL clubs. "I don't know about the offers because it didn't directly come to me. Rather it came to my parent club (Delhi FC). It came to the owner that is Ranjit Sir. He didn't tell me the whereabouts of the offers as I was playing for them, hearing about the offers could have affected my focus on the game.
"He informed at the last moment. I don't know which other clubs offered me. He chose FC Goa for me because their style of play matches with mine," he signed off.
For more football updates, follow Khel Now on Twitter, Instagram and join our community on Telegram.