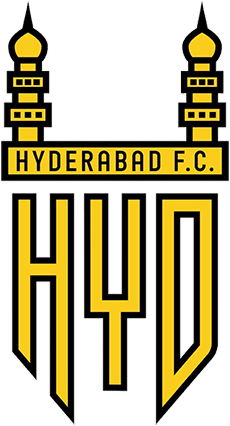 2-2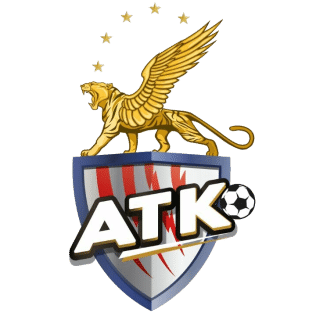 Bobo 38′  85'       90′ 14'Krishna (P) 
---
This is Atrayo Bhattacharya signing off for now. Goodnight and thanks for joining in. To follow all post match reactions you can follow this space or Khel Now.com in general.
With this draw ATK leapfrog over FC Goa in the points table to reach the 2nd spot after being ahead on goal difference. The Gaurs will feature tomorrow against Odisha Fc and will have the chance to take their top spot back with a win.
It was a game full of individual errors as the referee, Senthi Nathan came up with a horrible decision to award a penalty which Krishna converted for ATK early on in the first half. While a late mistake from Kamaljit allowed Krishna to tuck it in again on open net. Hyderabad did all the hardwork but they were denied three points mainly by luck and also by decision making.
FULLTIME: Peep Peeeeep Peep!! Thats it for the night as both sides share the spoils. A late drama and a equaliser from Krishna saw ATK salvage a point from Hyderabad.
90+4′ Now Hyderabad are looking for the winner again as they go all out to look for the one final twist in this game.
90′ GOALLLLLL Kamaljit makes a mess of a clearance as ATK players launch Krishna clear on goal, and the Fijian just puts it on the back of the net.
87′ Scrappy from Kamaljit as his weak fist almost created an opporunity for ATK as Robin Singh clears. While Adil Khan catches Williams illegally and gets booked.
85′ GOALLLLLLLL!! Just like I said, the hosts have taken the lead with Bobo galncing a header towards the far post from a Marcelinho delivery. The Brazlian duo have been on fire tonight and this looks like a killer blow for ATK.
83′ Hyderabad FC looking for the move as Giles Barnes set up Bobo to launch the counter as the forward looks up and finds Robin isngh in space. However a poor cross from the big man fizzles the attack. He had acres of space in front of him.
79′ Substitution for the hosts as Robin Singh replaces Rohit Kumar with Phil Brown looking to go direct and secure a late winner.
75′ Marcelinho had a great chance to create something from the freekick but his delivery hardly threatened the ATK defence.
73′ It is a very scrappy game as both teams have struggled to stamp their authority and dictate terms. While Habas looks to be content with a draw Hyderabad have to go all out for a win as they dont have any other option.
69′ Substitution this time for ATK as Soosairaj replaces Jobby Justin, Habas looks to be content with a point from this away fixture.
67′ Substitution for Hyderabad and it is a shocker as Phil Brown takes off Nestor Gordillo with Mohamed Yasir replacing him.
62′ The hosts have suddenly taken the route one way by bombarding the ATK defence with multiple crosses in the box. However ATK's defence were solid and the chances came to nothing. Meanwhile Sehnaj  gets book for an infringement.
56′ CLOSE Excellent ball from deep defence launching Marcelinho in behind the ATK defence but Sumit Rathi was quick to react as he clears the lines. The Brazilian could have been clear on goal had Rathi not reacted first.
52′ ATK look like a different team in the second half as they are now looking to take the attack to the hosts. Krishna and Williams have combined well and created some opening but still the final ball is missing.
47′ CLOSE!! Javi's freekick from the left found Jobby in the box as his header was off target. Jobby had a free header on goal after he shrugs off Nikhil Poojary but he was off balance and could not connect the header well.
46′ We are underway again as ATK come close with Krishna finding Williams but the Australian' shot just off target.
HALFTIME: Both sides looked pretty unsettled in the first half as ATK have not found their feet since the FC Goa loss. They were lucky that the penalty decision went their and Roy Krishna made no mistake. However Bobo restored parity just before the break. Phil Brown's men have pressurised the ATK defenders and their efforts finally paid dividends with Bobo and Nestor combining well and causing all sorts of trouble.
45+2′ That's that for the first half as the referee blows his whistle.
45′ Two minutes added on to the first half as both teams look content to enter the tunnel with a 1-1 scorline. Meanwhile Rathi makes a needless challenge and  gets booked.
42′ ATK have been launching balls from their defence with their forwards given full license to launch counters. But they lack proper gumption in their passing and there is no rhythm in their play for now.
38′ GOALLLLL!! Bobo restores parity for Hyderabad FC as headed home from Nestor's inch perfect delivery from the right flank with the ATK defence caught napping.
35′ ATK were so quick in transition as Mandi clears the lines from Hyderabad freekick as the visitors go out on counter until Williams cross was well blocked by the Hyderabad defenders.
33′ Kamaljit Singh comes out bravely and clears the lines as Javi bamboozles Asish on the left flank and was straight on goal.
30′ Krishna comes close for ATK as he finds himself in space and decides to take the shot but it is just wide off the far post.
26′ It is getting a bit scrappy here as both teams struggling to find the rhythm. Both teams have struggled to string passes together.
23′ So much drama going on with the hosts desperate to restore parity in the game and have already come close multiple times. Phil Brown just need his men to find the final ball.
21′ The hosts again looked threatening with Bobo holding up play but his pass towards Nestor was well blocked. The pass would have opened up the space for Nestor on the left flank.
18′ Hyderabad FC have started reacting from the early setback and Marcelinho's excellent corner almost bamboozled the ATK defence as it brushes Gurtej Singh on its way out.
14′ GOALLLLLLL The visitors take the lead as Roy Krishna does not make any mistake from the spot.
12′ PENALTY!! for ATK as Javi's cross clips Asish Rai's chest another atrocious decision this season.
9′ Giles Barnes makes a reckless challenge on Mandi and becomes the first player to enter the referee's book.
7′ CHANCE!! What an introduction to the ISL that would have been for Nestor Gordillo. Bobo wins the ball as Agus is late to react and he combines well with Nestor who takes the shot. Just off target.
3′ The visitos have taken the attack to the opposition right from the start, as Salam's header from Javi's freekick went agonizingly wide off target.
1′ KICKOFF And we are ready to start the proceedings in Hyderabad
7:30 PM The captains have completed the coin toss and the formalities, Pritam Kotal is leading ATK today while Marcelinho dons the armband for Hyderabad FC.
7:20 PM The teams are slowly getting out of the tunnel as they gather for the national anthem with kickoff just around the corner.
7:15 PM We are slowly heading towards kickoff as we expect a cagey affair with some new faces making their first start this season. So there will be some surprise element for both teams.
7:00 PM Similarly Antonio Lopez Habas has made wholesale changes to his starting eleven with the team shifting to 4-2-2-2 formation. Sumit Rathi and Pritam Kotal start in fullback positions while Mandi makes his debut in midfield. Jobby Justin starts for the first time for ATK.
6:55 PM Hyderabad FC have made some changes to their starting eleven with Nestor Gordillo making his debut as Rohit Kumar also starts replacing Rafa Lopez.
ATK starting XI: Arindam Bhattacharya (GK), Sumit Rathi, Mandi, David Williams, Agustin Iniguez, Javier Hernandez, Pritam Kotal (C), Roy Krishna, Jobby Justin, Salam Singh, Sehnaj Singh.
Hyderabad FC starting XI : Kamaljit Singh (GK), Adil Khan, Matthew Kilgallon, Giles Barnes, Bobo, Marcelo Pereira (C), Gurtej Singh, Nestor Jesus Benitez, Rohit Kumar, Nikhil Poojary, Asish Rai.
The Lineups are out!
Welcome to ISL 2019-20 Hyderabad FC Vs ATK live commentary of Khel Now, where we will bring you all the live action from GMC Balayogi Athletic Stadium in Hyderabad.
Hyderabad FC Vs ATK Kick-Off: 7:30 PM IST.
To read the preview of the match, click here.
To read the pre-match press conferences of the game, click here and here.
Phil Brown hopes the second half of the season will be positive
"As any coach in the world, when you have your best players on the field and you are losing games, then you have only yourselves to blame. Now I have got my best players available. Hopefully the second half of the season will be a more positive one than the first half," he said.
Antonio Lopez Habas feels the defeat against FC Goa is in the past and he is looking for a win against Hyderabad FC
"The team performed well against Goa. We aren't happy with the referee, but they are also human. It is same like the players, everyday is not a good day for them. I think that result is now in the past. We need three points against Hyderabad FC," the Spaniard said.