The city of Nizams has made far-reaching contributions to Indian football over many decades and now it's very own ISL franchise seeks to build on these illustrious footprints.
On August 28, a new ray of hope arose in Hyderabad. A city that once let only football flow through its veins was once again gearing up to welcome the magic of the game in the form of Indian Super League's brand new franchise Hyderabad FC.
When the name Hyderabad comes to our mind it depicts images of the famous Charminar, perfumes, biryanis, jewellery and the towering skyline of Cyberabad, that denotes Hyderabad's presence as one of the world's leading IT hubs.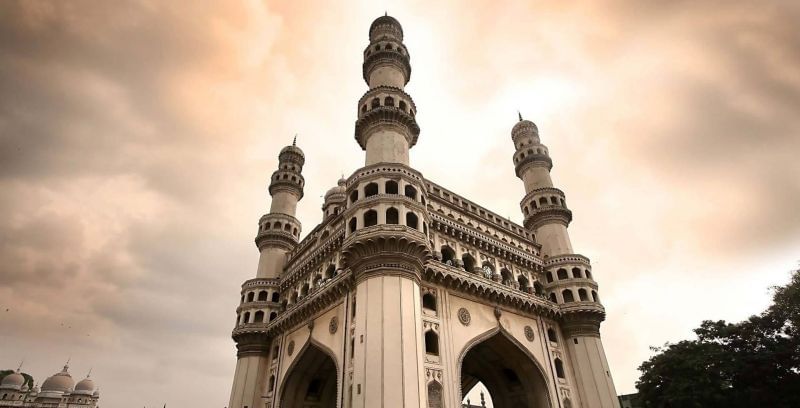 A very pluralistic city, Hyderabad, in many ways, embosses the notion of India, a vibrant democracy. The city is a synthesis of thriving communal harmony as several cultures and religions coexist together. Just like the people and culture, its food is also known for its varieties and multi-cuisine.
The amalgamation of tasty Mughlai dishes with the spice of Telangana region often leaves tourists' taste buds wondering. But it is in the biryanis that Hyderabad has carved a global identity for itself. It is understood that there are forty varieties of biryanis cooked daily in the 400-year-old historic city.
In keeping with its true cosmopolitan culture, Hyderabad for decades boasted outstanding sporting personalities in many sports from different communities, another interesting testament of the city that shows how every community excels in the city's progressive environment.
Names like Mohammad Azharuddin, VVS Laxman, Sania Mirza, Saina Nehwal, PV Sindhu, Pullela Gopichand and others from basketball, boxing, volleyball, athletics, cycling, sailing and table tennis are enough to rattle any sports aficionado.
City's First Love – A Round-shaped Ball
People with substantial football knowledge must know that in the decades after India's independence, Hyderabad was well known for its booming football culture.
As with many other traditional football hubs of India, the twin cities of Hyderabad and Secunderabad were also introduced to football by the British regimental forces. British Army's various teams opted for Secunderabad cantonment as its main practice ground.
At the beginning, enthusiastic locals played the role of mere spectators while British army personnel continued to fascinate them with the ebb and flow of the round-shaped ball.
The interest gradually grew among the local youths. But even before they decided to touch the ball, there was a huge setback as Hyderabad's elites and religious-minded people urged youths to stay away from football.
The aristocrats and clerics believed that 'football is a good looking evil which sucks the blood of the players, breaks their hands and feet'. Hence, 'those who play football become unfit for performing religious duties. They can't make good patriots.'
Nizam College: First to sow the Seeds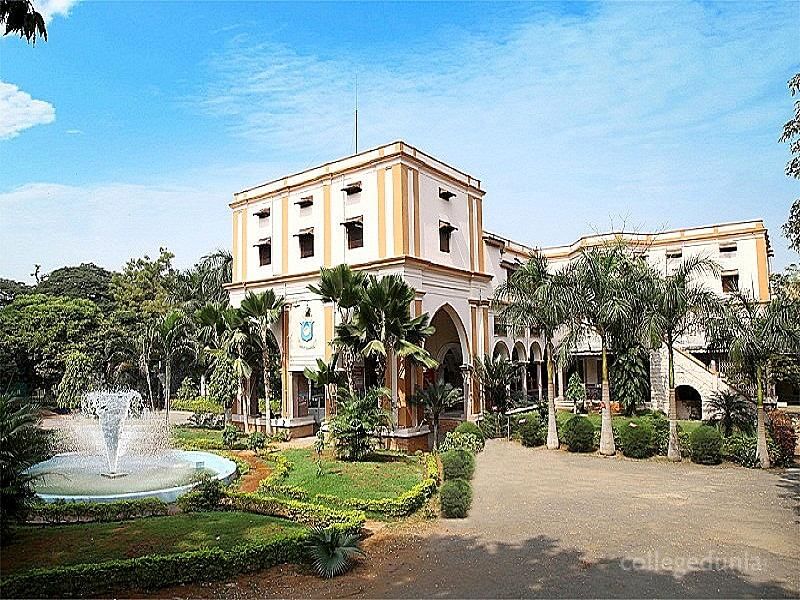 Such a strong message from the aristocracy, no doubt, made football take backseat for a few years. So, it was up to the educational institutions to eradicate this misconception about football in society. Kenneth Burnett, principal of Nizam College, had shouldered the responsibility to confiscate this ill-notion about football from the mindset of society's elites.
He actively campaigned for football and invited his students to take it up wholeheartedly. It was the Nizam College that first sowed the seed for Hyderabad's rich football culture. The college built two tournaments – one for educational institutions and another for regimental forces and clubs.
Burnett was joined by E.A Seaton in promoting football among the local youths. Though Hyderabad clubs found it hard to compete with rigorously trained British regimental teams, there were plenty of local footballers who started asserting themselves on the green patches.
In the year 1910, Hyderabad got its first all-India football event – the Majeed tournament. For three years, the tournament was a huge success but it was abandoned due to a tussle between the City Police and the Hyderabad Army.
In 1939, the Hyderabad Football Association (HFA) came into being, thanks to the initiative of first secretary S.M Hadi. In 1942, Hadi became the president of the HFA, with Syed Abdul Rahim at the helm as a life-time secretary.(Source: Barefoot to Boots)
The Beginning of an Era
In the year 1944, Hyderabad first participated in the National Championship, the Santosh Trophy. Hyderabad football first came into fame when four players from the city were selected for the 1948 Olympics. Two players, Norbert Andrew Fruvall and K.P Dhanraj, were invited to make it to London. Unfortunately, only the latter managed to go.
As India acquired independence, the next giant stride of Hyderabad football came through legendary football-loving police officer Shiv Kumar Lal. In 1950, Shiv Kumar joined HFA as president and with visionary Rahim already controlling things well, football in the city made tremendous improvement.
HFA took full rein of the city's footballing activities. Rahim was always coming up with impressive plans as he was busy in creating inclusive infrastructure for all-round development of football. He conducted coaching clinics, scouted talents and trained scores of coaches in order to set Hyderabad as an example in front of the country.
His passion resulted in several clubs taking to football. In the 1950s, there were nearly seventy five clubs, 1500 registered footballers and about forty qualified referees in Hyderabad.
Mr. Football- Shiv Kumar Lal
ADG Shiv Kumar Lal had played a pivotal role in building one of India's most formidable clubs, the black-and-yellow-shirted Hyderabad City Police. During the Nizam rule, the club was known as City Afghans.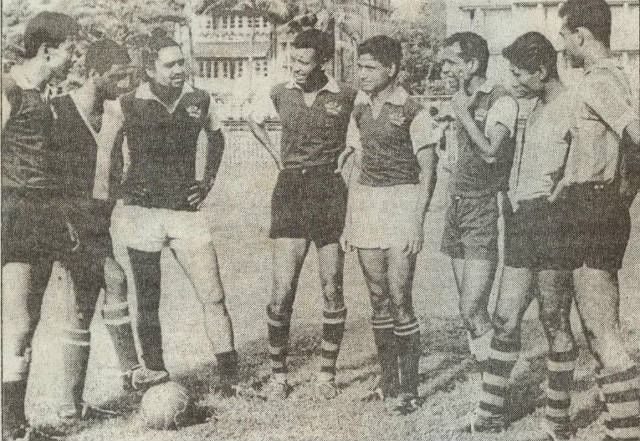 In an era when sponsorship deals and broadcasting rights were unheard of, Shiv had shown great interest in financing local football bodies. Keeping faith in his administrative acumen, he regularly organized several tournaments and quality matches.
In 1954, the touring Russian national team played two matches in Hyderabad at the Fateh Maidan Stadium, now Lal Bahadur Shastri Stadium, against Indian XI and an HFA XI. Both matches saw stadiums brimming with capacity crowds. These two matches ensured local bodies adequate funds to run football-related activities over the years.
Identifying his larger-than-life contribution to Hyderabad football, the Police Stadium in Goshamahal was named after him. Constructed in 1956, it was the hub of major football activities in Hyderabad. It was here that India's 1962 Asian Games gold medal-winning team and 1960 Rome Olympics team were trained by coach Rahim.
The 1957 Santosh Trophy final also took place here when Hyderabad won the National Championship for the second time in a row, a sign of national supremacy.
Shiv later served Andhra Pradesh Football Association after India's new map was drawn on linguistic lines and went on to wear many hats at AIFF and Andhra Pradesh Sports Council.
Despite high demand for officers of his caliber, the ADG took a personal interest in developing football in and around Hyderabad which earned him the sobriquet – 'Mr. Football'.
Rahim's Legacy and Brazil of Asia
To get hold of Hyderabad's football history, one must understand the core values of 'Maulvi Sahib', an esteemed address for a gentleman.
Syed Abdul Rahim, a school teacher by profession, dedicated his entire life to the game and worked tirelessly to put Indian football on the world map. The legendary coach's ability to make his players innovative and analytical about their play at practice was one of the key traits of his coaching manual that earned India the noteworthy moniker the 'Brazil of Asia' in 20th century.
He had always kept himself busy in developing a substantial infrastructure for the game in the twin cities of Hyderabad and Secunderabad. Being the secretary of the Hyderabad Football Association (HFA) and later for Andhra Pradesh Football Association (APFA), he had created a robust infrastructure for the game.
Such was the influence of Rahim's coaching in Hyderabad football that till about fifteen years after India's independence, no other city or state had ever produced so many Olympians or international players Hyderabad did in football alone.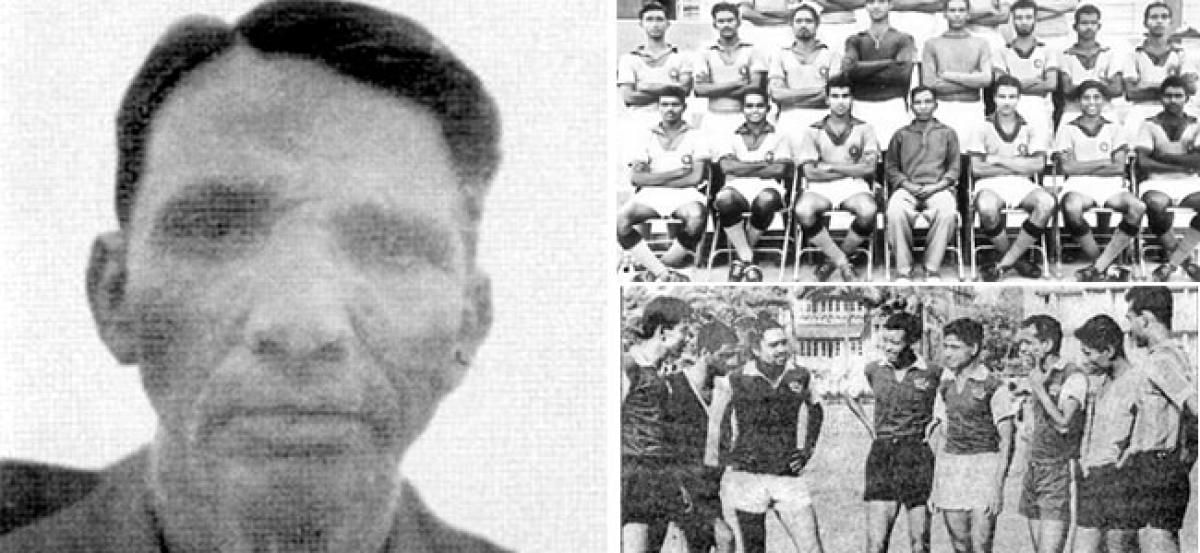 With 14 Olympians & 21 international footballers, Hyderabad still sits atop of the list when it comes to producing international athletes in a single sport.
It was in the 1950 Durand Cup final, independent India's first, Rahim established Hyderabad City Police as a force to be reckoned with. In the historic final against Kolkata giants Mohun Bagan, HFC were trailing 0-2 until 10 minutes before the final whistle. In just 10 minutes, G.Y.S Laiq scored a brace to bring the score on equal terms. The dramatic turn into the game left fans electrified, with many invading the ground and showering their love to the players. One fan passionately bit him on the cheek while attempting to kiss him.
Wounded Laiq couldn't play the replay which Hyderabad City Police won 1-0, clinching their maiden Durand Cup title. The victory denoted the arrival of Hyderabad as a mighty challenge to Kolkata's Big 3 – Mohun Bagan, East Bengal and Mohammedan Sporting, and the emergence of Rahim as a high-caliber football coach.
The following season, Hyderabad City Police under Rahim's inspirational coaching annexed first-ever Rovers Cup and Durand Cup double. Apart from these two prestigious tournaments, they also clinched 13 all-India tournaments.
With the 1951 Asian Games in New Delhi knocking at the door, there could no one be better to coach the national team than Rahim. So, the AIFF handed over the job to his safe hands. Being Asia's best at that time, the Hyderabadi coach-led India to their maiden gold medal beating Iran 1-0 in the final in New Delhi's Ambedkar Stadium.
India repeated the feat for the second and last time in the fourth Asian Games in Jakarta in 1962 when they defeated South Korea 2-1 in front of hostile one-lakh capacity crowd, who didn't even spare the Indian national anthem and booed, due to political tension back then.
It must be noted that it was not an easy outing for India with so many players struggling with injuries, but Rahim's persuasive coaching skills instilled a sense of national pride amongst his wards. Hence, the likes of Jarnail Singh, who had received eight stitches on his forehead, overcame his pain and sent waves of scares amongst Korean defenders playing as a centre-forward.
The likes of Chuni Goswami, P.K Banerjee, T. Balaram, Tirlok Singh, Peter Thangaraj, Arun Ghosh and midfielder F.A Franco shaped a formidable team that made many believe that India, with an average age of 24, could play in the 1962 Chile World Cup, given proper physical conditioning sessions.
But India's hurrah didn't last long as country's beloved coach, Rahim, fell sick soon after landing in Kolkata and was rushed to Hyderabad for treatment. He was diagnosed with lung cancer and breathed his last in June 1963, a year which saw Indian football only declining thereafter.
After his tragic death, Rahim was regarded as Baba-e-Football (Grand Old Man of Indian Football).
For Hyderabad FC's English manager Phil Brown, Rahim could be an idol, a pied-piper in the echelons of history. While in Hyderabad, he must take a leaf out of the two-time Asian Games gold medal-winning manager's coaching manual to eke out a new path for Hyderabad football.
Hyderabad City Police and Norbert Andrew Fruvall
This club was a feather on the cap of Hyderabad, just like the Nizam's pearl. In the 1940s, team Hyderabad had no coach. It was Fruvall who took the responsibility to build a strong Hyderabad City Police. Being a strict disciplinarian, Fruvall recruited players on his own. The famous game in which Hyderabad City Police caught the national imagination was the 1943 Ashe Gold Cup final. They defeated Royal Air Force, which included Denis Compton, who played for Arsenal and was a middle-order batsman for England. They were trailing by a single goal but rallied to win with two last-gasp penalties by Fruvall.
Fruvall was also the captain of Hyderabad when they first participated in the Santosh Trophy in 1944.
After his retirement in 1951, Rahim took over the rein and built Hyderabad City Police into one of the most feared teams in the country. Under Rahim's tutelage, the club played attacking football. They were known for their never-say-die attitude, superb technique, fitness and clever use of set pieces.
From 1950 to 1960, Hyderabad City Police, which was later renamed Andhra Police, won nine Rovers Cup titles and four Durand Cup titles. They also have the distinction of winning all finals whenever they reached the showdown for the Rovers Cup. They played seven Durand Cup finals and won four.
They are also the first Indian club to win five consecutive Rovers Cup titles when Rahim was at the helm.
The supply line of Indian club football
During the 1950s football was amongst the most popular sports in Hyderabad. The standard was so high that 15 teams from the city would annually participate in tournaments across the country.
Hyderabad has created a large pool of talents that many players found hard to find a place in city-based clubs that led to a massive exodus of talented players to Mumbai and Kolkata in the hope of better prospects.
The captains                                           
Six players from Hyderabad have the honour to wear captain's armband. Azizuddin led India in the fourth Asian Quadrangular at Dhaka and again in the 3rd Asian Games at Tokyo. Syed Nayeemuddin was the captain when India won bronze medals in both Merdeka Tournament and the Asian Games in 1970. Nayeem and Syed Shahid Waseem (son of Rahim) captained India's junior teams in two different Asian Youth Championships. Diminutive striker Mohammed Habib and striker Shabbir Ali, who was known for his elegant aerial manoeuvres, were the captains of 1972 and 1983 pre-Olympics, respectively.
Shabbir Ali, who still holds the record of the fastest hat-trick for Indian national team, scoring three goals inside first 35 minutes against Indonesia at the 1976 Merdeka Tournament in Kuala Lumpur, was the captain when India became joint champions for the first and only time in the Asian Youth Championships in Bangkok in 1974. In 1984, midfielder Victor Amalraj was the captain of the Indian team in the President's Cup at Dhaka.
Rekindling the undercurrent of Hyderabad football
If you believe the popularity of Hyderabad football has died down, you are wrong. Rather, it would be better to put things simply like this – it is an undercurrent now. There is still a huge buzz among the local youths and yesteryear heroes for football. They still love football as they used to do decades ago. Pay a visit to city's traditional football hubs such as Bolarum, Toli Chowki, Gymkhana ground, Goshamahal Police ground and Fateh Maidan and you will find budding footballers and coaches running behind the ball with the same zeal and burning desire to make a profession out of the beautiful game.
Though football after 1980s has seen a sharp downfall in Andhra Pradesh due to factionalism that either marginalized city's football nurseries – Eleven Hunters, Merry Go Round, City College Old Boys, Hyderabad Sporting, and Hyderabad Arsenal or ceased them to exist, the formation of new state Telangana in 2014 has been dubbed as a new dawn for revival of Hyderabad's football legacy.
After Telangana Football Association (TFA) became the thirty-sixth affiliated body of AIFF, its President Dr. Mohd Rafat Ali, Secretary-General G.P Palguna and state Santosh Trophy coach Shabbir Ali have been busy on laying out a new roadmap for state football.
The Rahim League is still functional for local clubs. Fateh Hyderabad made I-League second division debut in 2015-16 season, Srinidhi Sports Academy is paving a way for football's rise by building an academy in the city and ISL side Hyderabad Football Club's arrival in the big picture denote that the 'City of Pearl' has taken a giant stride in resurrecting its first love – football.
So, it will not be out of place to say that football in Hyderabad, a city which a half-century ago produced some of the most feared names of Indian football, is right on track for its revival.