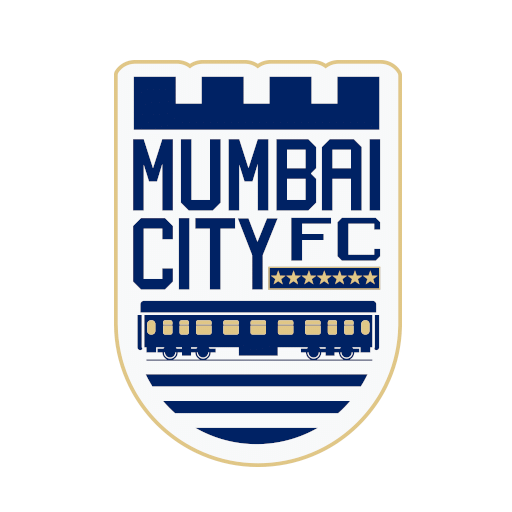 Vs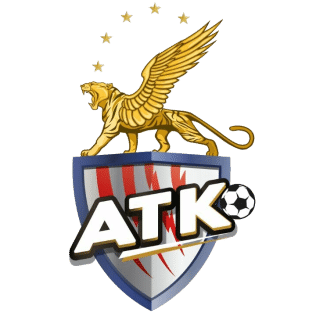 0-2
                                                                                            29′ Halder
                                                                                            42′ Soosairaj
It's Full Time here in Mumbai and ATK are ecstatic, Jorge Costa seems to be livid as he vents out at the referees, ATK end Mumbai's winning run and go top of the table. Two first half goals proved to be enough for the visitors to walk home with all three points as the Islanders failed to stage any sort of comeback in the second half. Halder's opener followed by Soosairaj's stunner put ATK in a comfortable position as they put up a strong defensive performance and managed to hold on to the lead. Mumbai City FC face yet another defeat at home and that will leave them fourth on the table with 16 points.
95′ Sougou's picked up a yellow card for his reactions after Mongil went to ground holding his legs.
94′ ATK looking to run down the clock while Mumbai's frustration grows.
92′ Soosairaj gets into a similar position as his first goal and looks to repeat it, fires straight into Amrinder's arms.
90′ Sougou gets on the other end of a lobbed cross, heads it onto the crossbar. 6 minutes of stoppage time added.
88′ Soosairaj whips out a cross from the outside of his foot into the box, Jobby arrives late and misses the chance on goal.
87′ Roy Krishna on the counter once again, stopped in his tracks by Rowllin Borges.
84′ Arindam is being treated for a supposed injury, the Islanders seem to have lost their patience.
82′ Kevyn Serge misses from just right in front of the goal, the attacker fails to keep his header on target and has missed a great chance at getting back in the game.
81′ Arindam spills the ball, Sougou slots it into the open net. Ruled out as Sougou had earlier made contact with Arindam.
80′ Mumbai City running out of options in attack, none of their movements have created even the slightest of chances.
77′ Substitution for Mumbai City: Serge Kevyn comes on for Larbi.
75′ Another chance for Mumbai, Sougou fails to get on the other end of the cross.
74′ Substitution for ATK: Sehnaj on for Rane.
71′ Great chance for Mumbai, a series of shots from inside the box at the ATK goal, but none of those strikes find the back of the net.
70′ Bidyananda fires from outside the box, miles above the frame of the goal.
67′ Sougou finds a loose ball inside the box and slots it past the keeper, ruled offside.
66′ Roy Krishna finds himself at the other end of a driven cross, strikes it just wide off the post.
65′ Soosairaj works himself away from his marker and drives it towards Krishna, the striker manages to get on to the other end of it and strikes the first post.
62′ ATK have closed down all the gaps in defense leaving Mumbai City struggling to find an opener. The Islanders have been whipping crosses into the box in search of a goal but haven't made any progress in attack.
60′ David Williams has walked off the pitch after picking up an injury. Substitution for ATK: Jobby Justin replaces Williams.
59′ Free Kick just outside the box, Chermiti looks to curls it into the goal, Arindam steps up to punch the ball away.
57′ Substitution for Mumbai City FC: Bidyananda Singh comes on for Sauvik.
56′ Diego Carlos strikes from outside the box, teh ball rolls into Arindam's arms.
53′ ATK on the counter, Roy Krishna is brought down by Pratik who gets booked for that challenge.
52′ Subhasish whips a cross into the box, Larbi gets onto the other end and heads it wide off the post.
50′ Mumbai have been building from the back patiently to avoid losing the ball to another ATK counter.
46′ Sougou seems to be playing a much more central role, the Islanders look to use his strength and get back into the game.
46′ Second half kicks off!!!
Half Time! The visitors have taken the lead and go into the break with a two goal cushion. What looked like an even contest has been turned around and owned by ATK, the visitors looked unsettled at first but managed to get back in the game and were rewarded by a goal. Mumbai City failed to pick themselves up and have been shaky in defense. Soosairaj's brilliance earned ATK their second goal and now go into the break with the advantage. The Islanders had their own fair share of chances to go up in the game but failed to convert them into goals. Jorge Costa would look to address the problems in defense and attack and hopefully restore the deficit in the second half.
45′ 2 minutes added time. Mumbai City look clueless and have been outplayed by ATK, desperately need a break to regroup.
42′ GOAL!!! Michael Soosairaj scores a stunner. Curls the ball beautifully into the second post from a very difficult angle.
38′ As things stand, a win would take ATK to the top of the table while Mumbai City remain fourth.
35′ Chermiti has been booked for diving. The striker fell cheaply over a slight nudge inside the box.
34′ Roy Krishna looks to make the most of a lapse in defense, Mumbai City survive.
33′ Substitution for ATK: Halder has been replaced by Soosairaj.
31′ There seems to be some unrest in the field with both sets of players being involved in some heated exchange.
29′ GOAL!!! David Williams does well to hold the ball and finds Pranoy Halder who arrives just in time to find the back of the net. The midfielder seems to have injured himself in the process and has stepped outside the field of play.
24′ Halfway into the first half and it's been an even contest so far, both sides have come close to breaking the deadlock and will only be a matter of time to see the ball inside the net.
21′ Jayesh Rane glides past the Mumbai defenders and sets up Roy Krishna inside the box, the striker fires it just wide off the post.
18′ Krishna looks to find Williams with a brilliant through ball, the striker arrives just a bit late to get to the ball.
17′ Roy Krishna once again finds himself free inside the box, ruled offside.
13′  Javi curls a free kick into the top corner, Amrinder flies and stretches to deny him.
11′ Carlos slips a fine ball to Chermiti who sets up a tap in for Sougou. Sougou fires it straight into Amrinder's hands.
9′ The Islanders have been pushing up the field looking to break the deadlock, they have managed to unsettle the visitors so far.
7′ Larbi and Carlos combine once again, Larbi finds space just outside the box and strikes it just wide off the post.
4′ Carlos combines with Larbi inside the box and frees up space for himself, his shot is put away by Amrinder.
3′ Diego Carlos displays great control and movement and wins an early free kick for Mumbai.
1′ Early movement from Roy Krishna as he manages to collect a pass inside the box, moves wide and loses control of the ball.
7:30 pm The whistle's blown and we Kick Off at the Mumbai Football Arena!
7:23 pm Both sets of players step into the pitch to kick-start pre-match formalities. The second match of this calendar year turns out to be another battle for supremacy in the top four.
7:15 pm Mumbai City FC will miss the services of Paulo Machado, who has been ruled out for the rest of the season due to injury, Sarthak Golui will be missing as he faces suspension. ATK's new signing Victor Mongil will be making his debut as he has been handed his first start tonight.
7:05 pm The Islanders have managed to win just one game out of the four they have played at home this season. The previous meeting between these sides ended in a 2-2 draw, a match that witnessed two stoppage time goals from either side.
6:55 pm Mumbai City come into the game with three wins in a row and would look for a win to take them closer to the top spot. Meanwhile, a win could take ATK level on points with current table toppers FC Goa.
6:45 pm The Lineups are out
Mumbai City FC XI: Amrinder Singh (GK), Sauvik, Pratik, Mato Grgic, Subhasish Bose, Larbi, Rowllin, Raynier, Diego Carlos, Moudou Sougou, Amine Chermiti.
Substitutes: Ravi Kumar (GK), Valpuia, Bidyananda Singh, Bipin Singh, Rafique, Serge Kevyn, Sourav Das.
ATK XI: Arindam (GK), Prabir Das, Pritam Kotal, VIctor Mongil, Sumit, Javier Hernandez, Pronay Halder, Pena, Rane, Roy Krishna, David Williams.
Substitutes: Dheeraj Singh (GK), Ankit, Salam Singh, Sehnaj Singh, Balwant Singh, Jobby Justin, Michael Soosairaj.
Welcome to ISL 2019-20 Mumbai City FC Vs ATK live commentary of Khel Now, where we will bring you all the live action from Mumbai Football Arena in Mumbai.
Mumbai City FC Vs ATK Kick-Off: 7:30 PM IST
To read the pre-match press conferences, click here and here.
Jorge Costa feels his team is ready to face ATK
"We must be prepared for both situations and we are prepared. If you remember the first game in Kolkata, I think we played a wonderful game and we should have won that game. Yes, we are ready. We are not sure that they will play with three at the back, if they play with three at the back we know what to do. If the play with four we know what to do," he said.
Antonio Lopez Habas is not underestimating Mumbai City FC
"I think Mumbai are a very dangerous opponent. They have players to create problems in our defence. They have good attackers and good midfielders. But, we have to use our chances with the idea to bring home three points," Habas quipped.