The Spaniard also expressed his views on the bust-up with FC Goa head coach Juan Ferrando on the sidelines.
The undefeated run continues for NorthEast United, as they played out a 1-1 draw against FC Goa. Idrissa Sylla converted from the spot to give the Highlanders the lead, but FC Goa equalized almost immediately with a goal from Igor Angulo. NorthEast United head coach Gerard Nus spoke to the media after the match.
The Spaniard defended his decision to start Provat Lakra ahead of Ashutosh Mehta at right-back. "It was not a risk at all because Lakra is a player with huge experience and I am so happy with what I have seen in training sessions. Obviously, this is another player that I am so lucky to have in the squad. That's why he played in the game. It could be Ashutosh or any other options that I am so lucky to have."
Further, Gerard Nus also mentioned that he was happy with his team's overall performance. "I am satisfied with the work-rate, with many things that we have done, I am so happy. Everybody wants to win, we wanted to win of course. We came here with that desire, with that mentality, with that hope that we will do everything that it takes to win. But, at the same time we knew that we were facing the team that last year won the regular championship and that's obviously a big test. Also, you know this tournament is played in Goa, this is even more hard for us with everything and big credit for what we have seen today from my players."
ALSO READ: FC Goa Vs NorthEast United: Brandon impresses, Lakra disappoints
The Highlanders head coach went on to explain that his team's lack of possession was not a problem. "I said since Day One that our intention was to perform in the games as much as possible. We have to run, we have to work hard. There are games where we are going to have more possession, we are going to have maybe more control of the ball. But, for me, most important is to have control of the game. That means to be able to create chances and at the same time to avoid the opponent to create chances against us."
Moving on, Gerard Nus was also full of praise for young midfielder Lalengmawia. The 20-year-old captained the side on the night, in the process becoming the youngest player to lead a team in ISL history. "I have already spoken about him so many times because it is amazing to have one of the most talented Indian players with us. He has been part of the U-19 national team for India and I am sure he is going to be in the first-team sooner or later. Giving him the captaincy for the game shows that he has my full trust. The team needs him and I am so happy, I want to say it one more time, so happy about the performance that he shows everyday in training and at the games."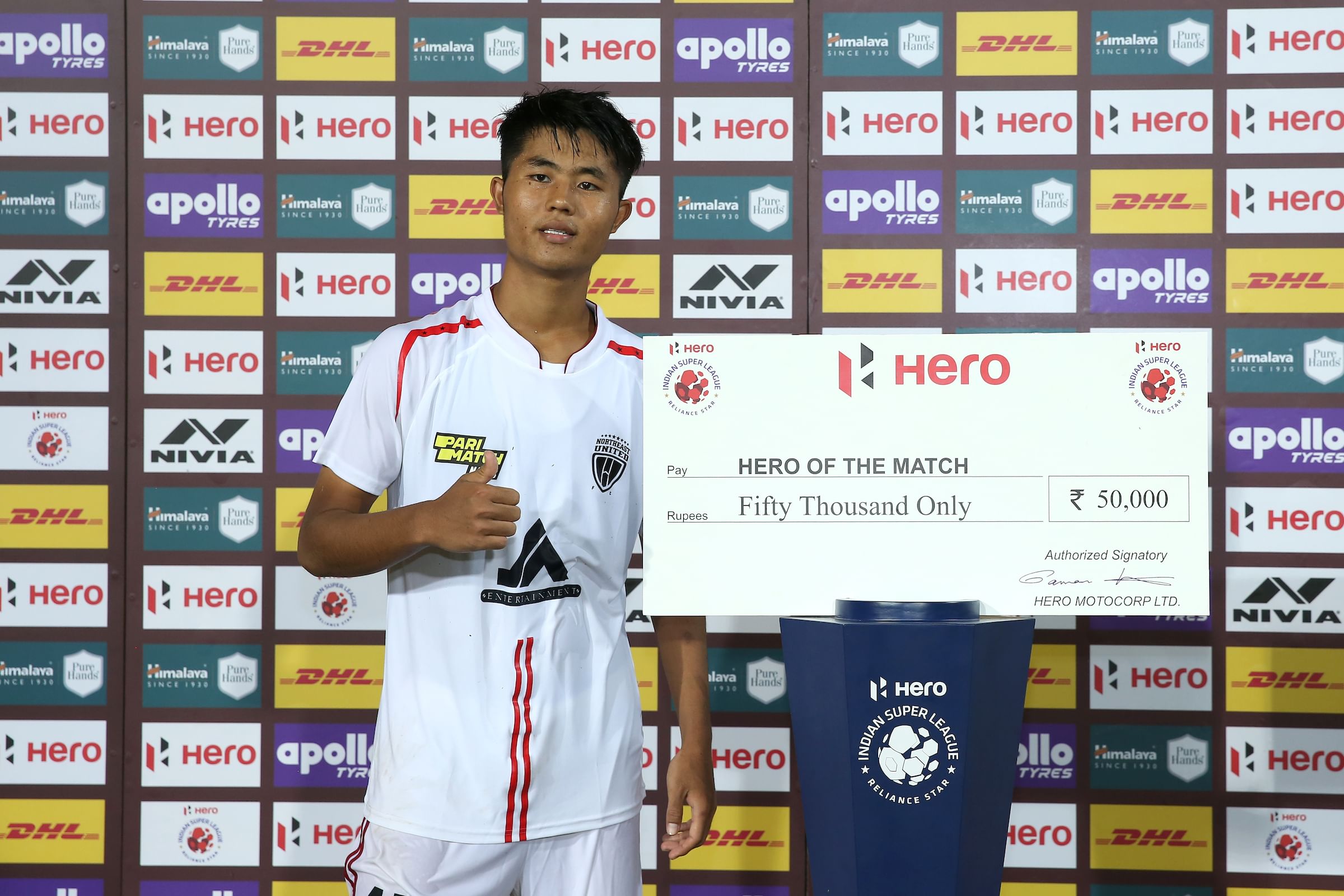 Furthermore, the match saw a bust-up between the coaches of the two teams on the sidelines and Gerard Nus shed light on the incident. "The team fights, the coach has to help, has to fight as well, if needed. This is a family and I don't see a coach that would not do the same. About the incident, I have never seen that before in my career, the player comes and pushes the coach.
"I know there is a serious structure here taking place when this type of incidents happen because it is not nice to see at all. So, I am sure the officials will do whatever is required. About the coach, he came to our bench, I don't know why, maybe he wants to be part of NorthEast United staff so you should ask him!" concluded the Spaniard.
For more updates, follow Khel Now on Twitter, Instagram and join our community on Telegram.