ISL- Indian Super League
Manolo Marquez, Owen Coyle concerned about players' welfare
By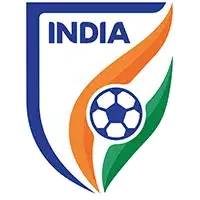 Joseph Biswas
The Jamshedpur FC boss revealed that his side side have not trained for the last six days.
Jamshedpur and Hyderabad will eye the top spot when they clash in the next match in Indian Super League 2021-22 on Monday. Owen Coyle's side are just a point off league leaders Kerala Blasters (20) after 11 games. Hyderabad from the same number of matches have 17 points and are third, above defending champions Mumbai City on a superior head-to-head record this season. Manolo Marquez's side have, however, never beaten Jamshedpur in their short ISL history.
In five meetings between these two sides, Jamshedpur have won once while the remaining four games have all ended in draws. Interestingly, JFC won the first-ever clash before four consecutive draws, including the reverse fixture this season. Ahead of the gane, both coaches spoke to the media at the pre-match press conference on Sunday.
Hyderabad FC coach Manolo Marquez
Thoughts on Jamshedpur FC
Manolo Marquez: I think every match against Jamshedpur, last season was 1-1, 0-0 and this season 1-1. It's a very tough team very physical and a typical English team. They have the best player in the championship in Greg Stewart who is very dangerous in set-pieces. And they have a top coach who knows the Indian Super League perfectly.
These draws do not mean that it will be a draw again. I think both teams have a good squad and anything can happen in every game of the ISL. They have two points more than our team, it's impossible to know (how the game will pan out). It will be again an equal game.
Plans to stop Greg Stewart
Manolo Marquez: It's impossible to stop from set-pieces, we have to pray that he doesn't deliver good crosses because his delivery is fantastic. He played in Glasgow Rangers, the best team in Scotland. Every team has one player for these situations but I think Stuart is the best player in this aspect. He can use both feet and he can dribble, feint, be clever and he is a player with experience. He is a great player and difficult to control.
Difficulty in dealing with COVID situation
Manolo Marquez: All the teams are in the same situation. It's difficult when you don't know what will happen. The hotel staff is working very well for us, but the same things daily without families is tough. Life is not easy. But there are people out there who are worse than us. We have to continue with our work. The positive mentality is very important for this kind of situation.
Jamshedpur coach Owen Coyle
Situation in team due to COVID-19 outbreak
Owen Coyle: Komal is recovering from his injury at the moment and certainly won't be available in the upcoming game. As a matter of fact, none of us have trained for the past six days. Obviously, because of precautionary measures taken with respect to covid, we have not been allowed onto the training field. So, my worry will always be players and their welfare in terms of injuries, that's a huge concern for me. When you train, you are in good condition to play the game and is important to avoid injuries.
After the East Bengal match, the following day we did our recovery session together and the next day was a day off. On the day off, we had one or two high temperatures. With that in mind as a club we put ourselves into quarantine as a precaution and that meant we haven't trained for six days. That being said, we have to make sure if and when the game comes about we are at our very best and give everything we have to win a tough game.
Decision to sign Daniel Chima
Owen Coyle: Every time Chima came on the field he ended up playing very well. Ultimately the problem with the perception of strikers in the ISL is that everybody judges them only on the number of goals scored… 'Oh, somebody has scored 10 goals, somebody has scored two goals. Therefore the guy with the 10 goals must be far superior to the guy with two goals'. This is not the case. Different players have different attributes. Chima is fantastic at receiving the ball, and I would also suggest that Chima played alone upfront primarily at East Bengal.
Compared to that, at Jamshedpur, he will be with players around him, who drive forward regularly during a match. Chima has played at a very high level, won trophies and leagues. So I am not perturbed about the fact that he has scored only two goals. When we saw Nerka go back to Chennaiyin and everybody rave about Nerka, and good luck to him. But Nerka had also scored only two goals in the season. So, I don't think people should be judged basis only on the goals but also on what qualities they bring to the team.
Chance to go at the top
Owen Coyle: It will take us being at our very best. Hyderabad are one of the top teams in the division. They have some wonderful players with a head coach like Manolo (Marquez), who I hold in very high regard. Not only based on his abilities as a head coach, but also because he is a lovely man. Like myself, he has also operated at a very high level and you can tell that there is a touch of class about him.
You can see that from the qualities instilled in his team, in those players. We have to be at our very best against very good opponents. They will get our utmost respect. But they also know that Jamshedpur are a very good team and we will be doing everything in our power to win a very tough game.
For more football updates, follow Khel Now on Twitter, Instagram and join our community on Telegram.