The Islanders failed to follow up their two-title feat even remotely as they could not qualify for the playoffs.
Mumbai City could not maintain their title-winning momentum under new head coach Des Buckingham, as they finished in fifth place in the ISL 2021/22 standings.
The Islanders' campaign had started off on a bright note as they won five out of their first six matches. A repeat of last season looked to be well on the cards. However, their slump in form came with a 3-0 defeat at the hands of Kerala Blasters. Even as they picked up four points from seven matches, Mumbai City's inability to grind out results saw them sputter. Although they lost seven times over 20 matches, three of their wins saw them score four or more goals. Individual mistakes and a lack of coherence among the squad thus seemed to be the primary reasons, as Buckingham's boys failed to emulate Sergio Lobera's men.
More importantly, such a lackluster campaign puts more pressure to perform at an even bigger stage i.e. the AFC Champions League. How the Islanders will regroup and attempt to salvage something from one of the biggest platforms of football, remains to be seen.
Fact Sheet For Mumbai City FC in Indian Super League Season 2020-21
Top Performers
Lalengmawia
Lalengmawia Ralte was one of the biggest highlights of Des Buckingham's debut season in the ISL. The English manager's focus on youth football saw the youngster play all matches for the Islanders, with some exemplary performances.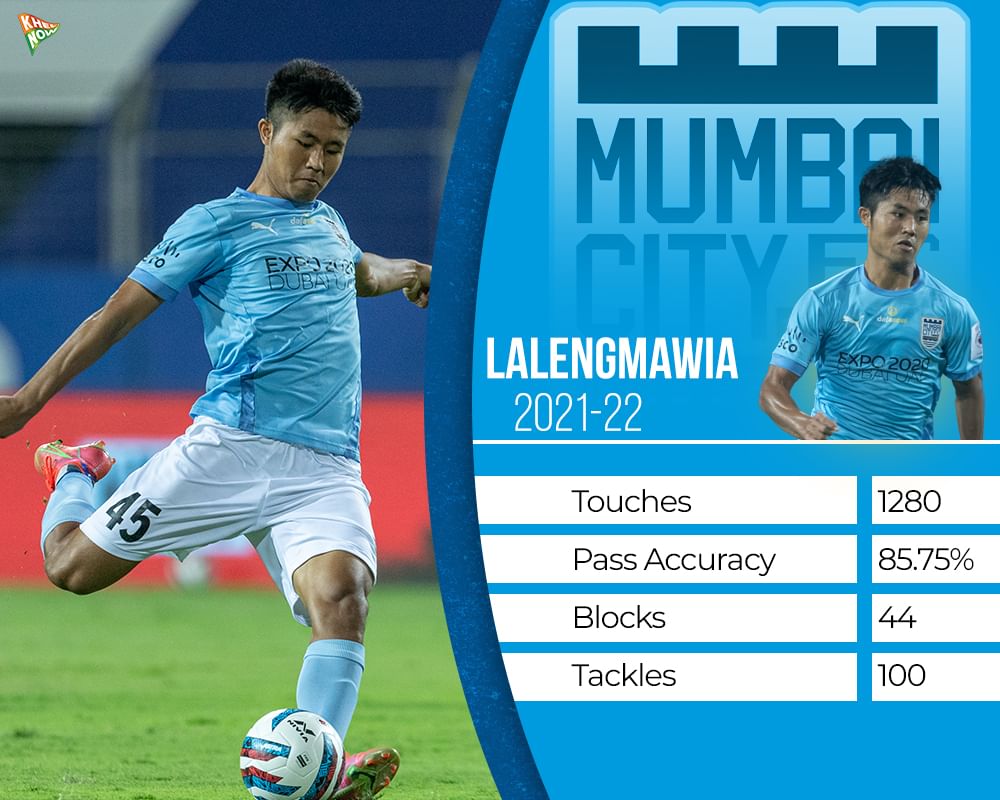 Though his passing was not as game-changing as his teammate Ahmed Jahouh, Apuia was more than adept at keeping possession. He registered a whopping total of 1289 touches over 20 games and also completed 990 passes. What was more eye-catching was his efficiency in transitions while obstructing opponents' build-up play.
In this regard, he made 103 tackles in total; a tally that puts him second to only Bengaluru FC's Bruno Ramires for most tackles last season. He also displayed maturity while playing in the No. 6, as he only picked up one yellow card in the entire season.
Igor Angulo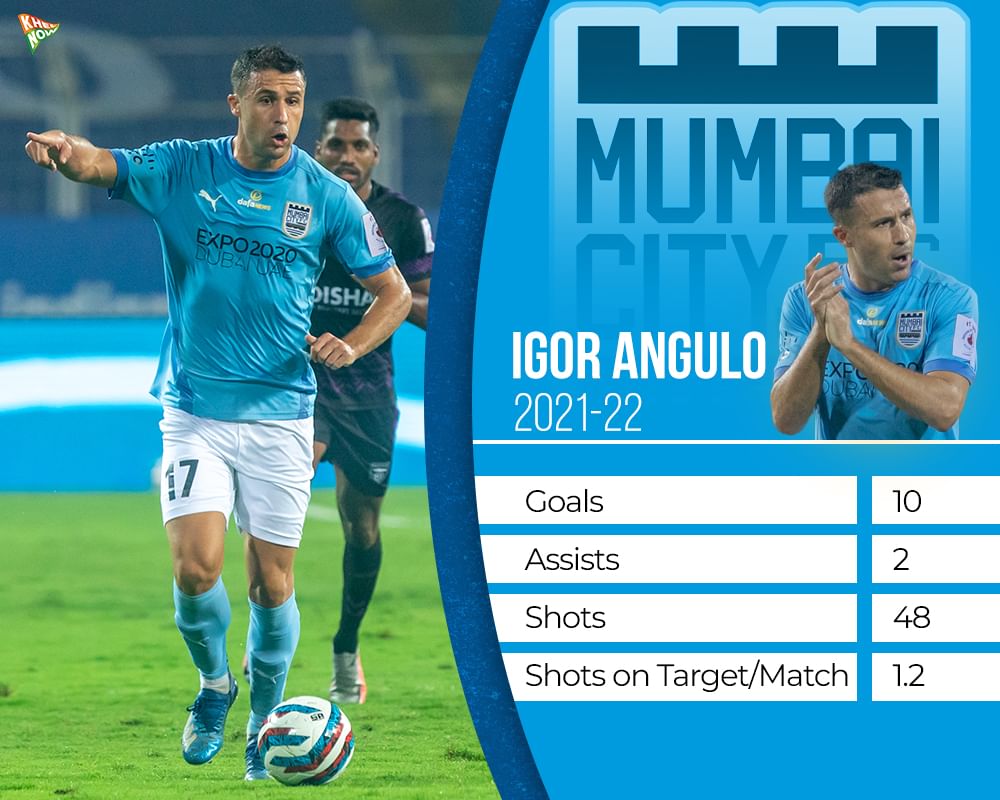 The Spaniard could not replicate his blazing-hot debut form in a Mumbai City shirt but was crucial to them regardless. Even while he was not at his best, Angulo still came second in the Golden Boot charts with 10 goals. He also managed to register two assists, which elucidates his frequent role as a deeper No. 9.
While he might have given opposition teams a headache in the initial stages of ISL 2021/22, his form dipped midway. The striker was a crucial aspect to the Islanders' linkup play in attack, as his 239 passes testify. Diego Mauricio's introduction, as a result, led to a change in their style of play.
He was still a major goal threat for the majority of whenever he played. This is evident in his total yield of 48 shots on goal out of which 22 were on target.
Ahmed Jahouh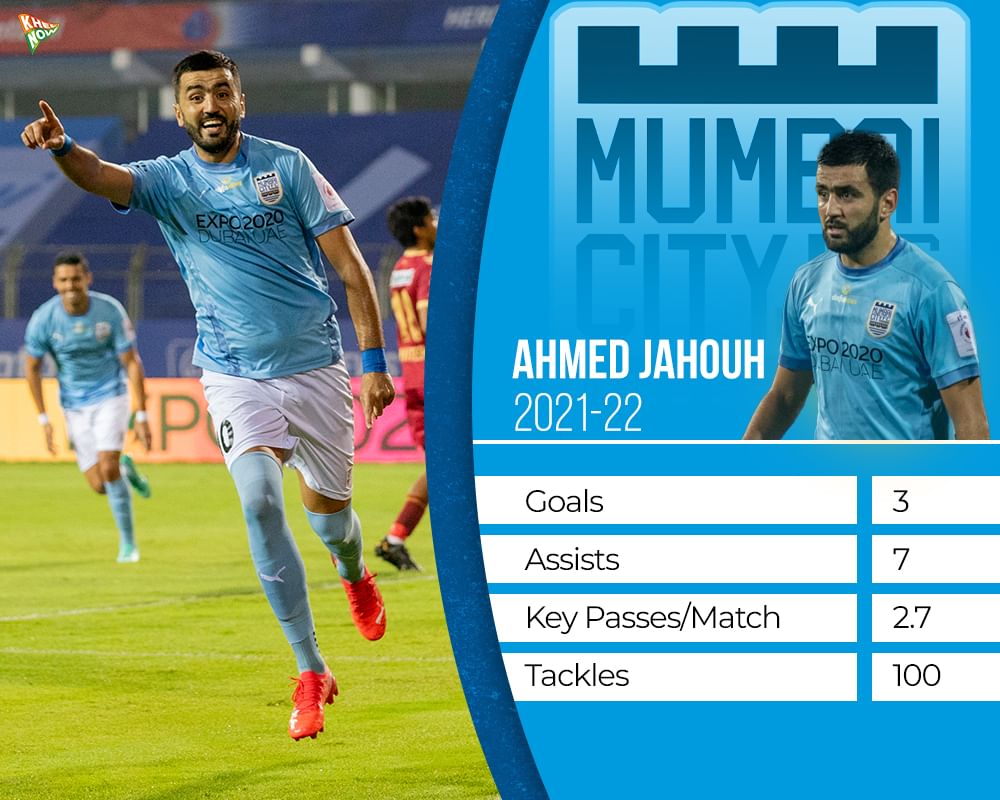 Jahouh was one of Mumbai's most important players once again last season. His consistency was once again his primary asset, all the way up until he got injured in the loss to Jamshedpur FC.
He fulfilled his role as a creator and destroyer in the mould that Lobera had shaped him in with 1071 passes and 100 tackles. The Islanders were more reliant on his laser-guided passing as well as his set-piece finesse and ability to switch play instantaneously.
Jahouh repaid their faith by assisting seven times, as his numbers fell only three short of Greg Stewart's count. Mumbai City's fragility without him was also quite apparent, as they registered only two wins in five during his absence.
Underperformer of the Season
Mandar Rao Dessai
The 29-year-old Indian international became the first player to make 100 appearances in the Indian Super League. That seemed to be about it from the vice-captain, as he had quite a few forgettable performances. While his tendency to bombard the left flank when attacking was a welcome move last season, this time it highlighted some of his fatal flaws.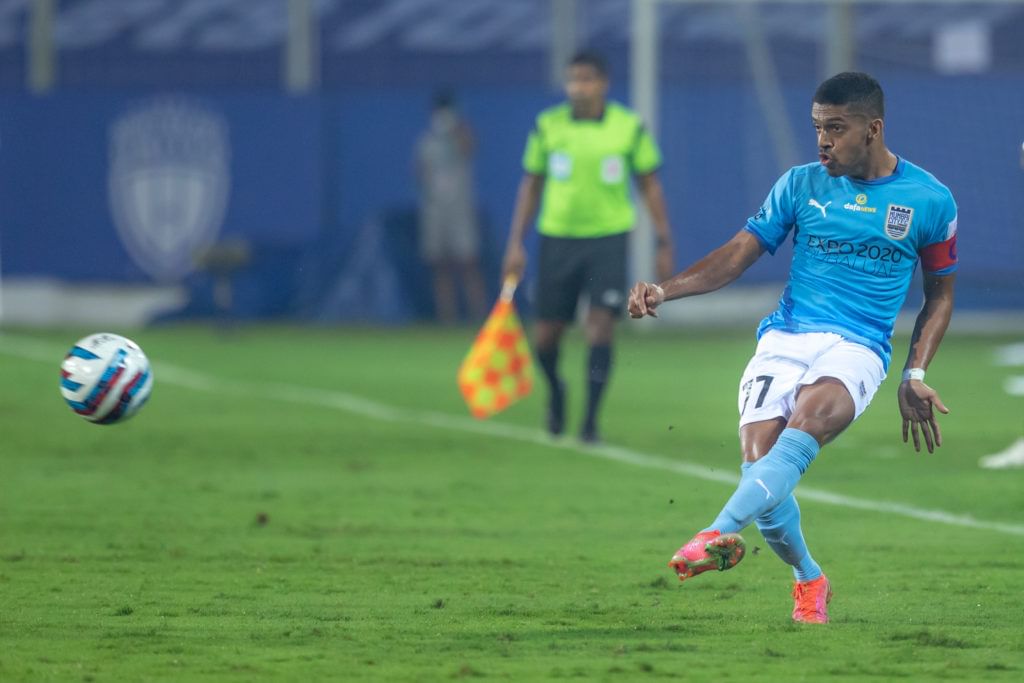 Getting frequently caught out of position meant he had to commit more often. The left-back couldn't exactly ace that, by winning only 43% of his ground duels and 56% of his aerial duels. 
Despite getting two clean-sheets and amassing 946 minutes, he proved to be the Islanders' weakest link in defence. Opposition teams also pressed him to nullify the threat of the wingers, since they had to track back more frequently to help him out.
Mandar Rao Dessai's season by numbers:
Appearances: 14
Goals: 0
Assists: 0
Crosses: 29
Tackles: 32
Interceptions:12
Clearances: 8
Top Performances
1. ATK Mohun Bagan FC 1-5 Mumbai City FC
2. Mumbai City FC 4-2 Jamshedpur FC
3. Mumbai City FC 4-1 Odisha FC
Manager's Report Card
This was Des Buckingham's first stint as a head coach of a team competing on the highest stage of professional football. Although he retained a few of Lobera's philosophies, his counter-attacking approach seemed to be at loggerheads with the Islanders' natural style of play.
Mumbai City seemed to have started well, but the absence of a counter-intuitive gameplan became their Achilles' Heel. Teams started to sniff blood as they figured out how much Buckingham's side were struggling.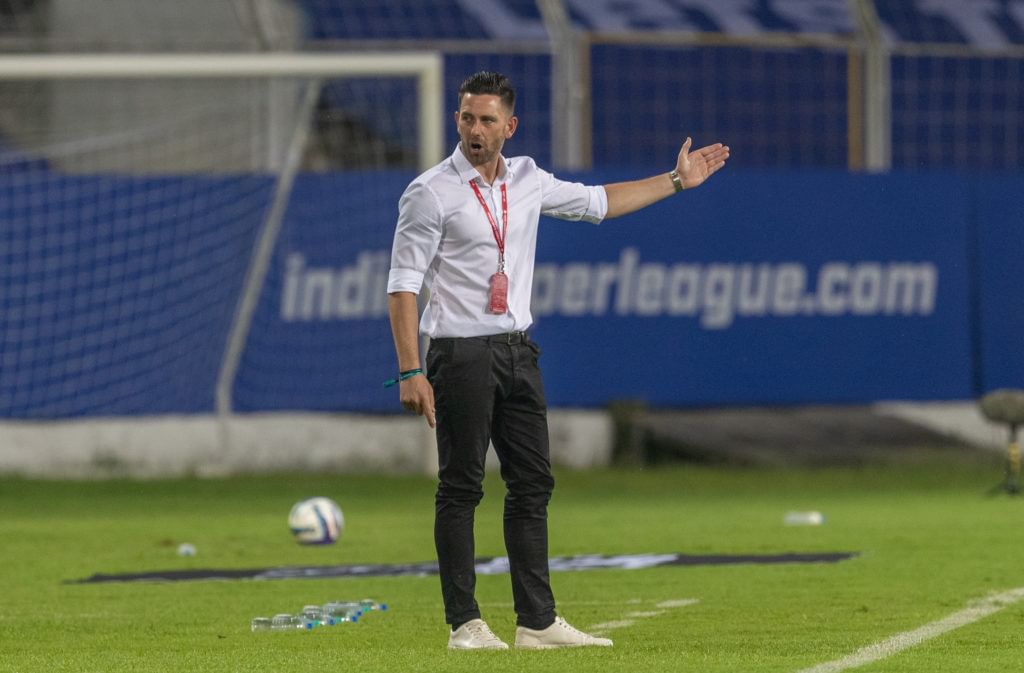 Combining that with the plethora of individual mistakes from seasoned players and promising youngsters alike, made things worse for Mumbai. Suspensions for Mourtada Fall, Rahul Bheke, Lallianzuala Chhangte and Amey Ranawade further constricted Buckingham's selection alternatives and he couldn't quite decipher the winning mantra.
All criticism aside, the English coach was extremely supportive of Mumbai City FC's younger contingent this season. In doing so, he has shown the league how promising the future of football looks for India. Vikram Pratap Singh, Apuia and Vignesh Dakshinamurthy were only a few of the youngsters that benefitted from Des Buckingham's youth-centric football immensely.
Lessons to be learned
Mumbai City were the exact opposite of themselves last season as they rose and sunk early and were unable to compete for the playoffs. Their lack of persistence came back to haunt them time and again, as they had too many hiccups for a title defence. Shifting formations could have provided them with more breathing space, but their inflexibility was what other ISL teams preyed on.
They have always struggled with player discipline and things were no different last season. Captain Mourtada Fall and Amey Ranawade served direct suspensions, while Chhangte and Bheke picked up four yellow cards and were unavailable for the final match. That seemed to have affected their season massively, as the other players could not step in and take responsibility. Given their squad depth and the quality of their winter signings, Mumbai City failing to get a top-four spot was baffling, to say the least.
Fan View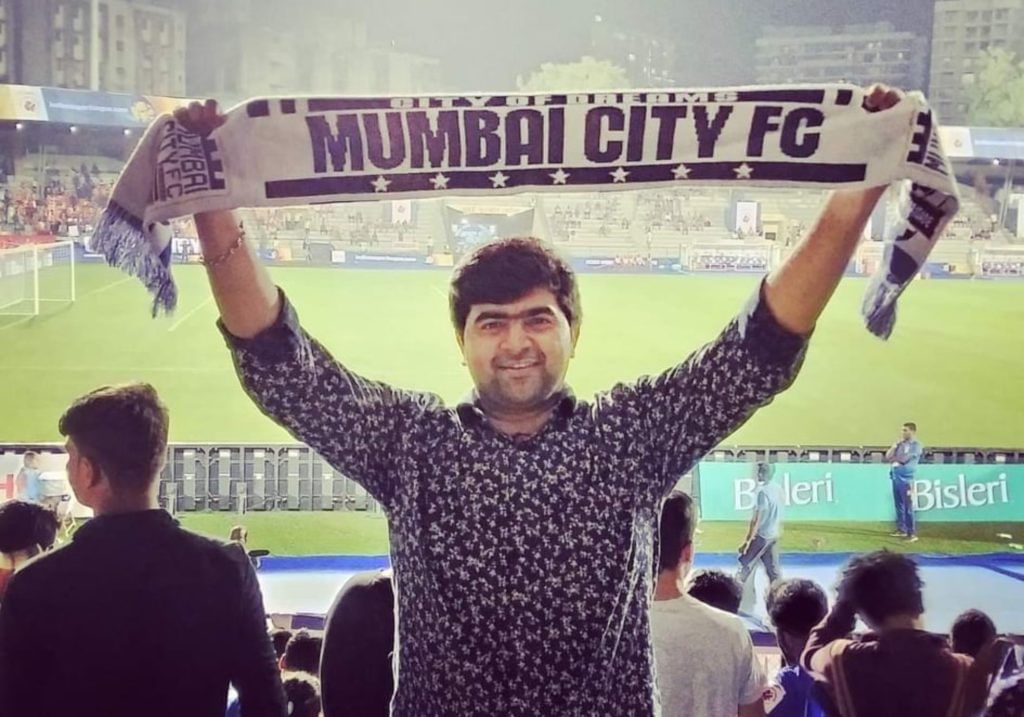 Sagar Rajgor: I felt that our season could have gone much better than it did. Looking at how we started, I was enthusiastic about our coach's vision to keep building on the momentum. However, we evidently lost that aspect of our game, as the seven-game winless streak proved. I genuinely did not expect us to bow out of a playoffs berth, especially after a shield and league-winning season.
This season, what surprised me the most is that if we are able to go and score 4,5 goals in a match, why can't we retain leads? Our defence had notable names in Mourtada Fall, Rahul Bheke, Mandar Rao Dessai and we signed a good young goalkeeper in Mohammad Nawaz.
Though I have been impressed with Nawaz's keeping on a few occasions, his overall composure was dismal and he needs to improve his decision-making. It's almost as if all our shortcomings from last season were amplified and put up for display this time around.
Another confusing issue was how our midfield looked to be crowded out at times even when players like Vinit Rai, Brad Inman, and Jahouh were involved. Sure enough, there have been positives, as the coach has repeatedly looked to field youngsters and imbue them with much-needed confidence. His faith in them has served a much bigger purpose of promoting youth football in India and I am glad for that.
For more football updates, follow Khel Now on Twitter, Instagram and join our community on Telegram.