The Nigerian has scored four and assisted one in five games for his new team.
Jamshedpur FC have averaged 2.4 goals and points per game since Daniel Chima joined them from SC East Bengal. As their tactician, Owen Coyle said, "It's not about the numbers, I love the quality Chima brings into the team." The Nigerian has helped the Men of Steel redeem themselves after losing Nerijus Valskis to Chennaiyin.
The striker looked down and out during his stay at the Red and Gold. But, Owen Coyle felt his best was yet to be seen, and the striker must be more than happy to repay the faith. His introduction brought in freshness in their attack, which is creating havoc for other teams in the league. Let's find out how Daniel Chima has actually added a different dimension to Jamshedpur FC's attack.
What team lacked earlier
Before jumping straight into it, first we need to know what the team lacked earlier. Although they were getting results before his inclusion, it was Greg Stewart who was carrying the side with individual brilliance to a great extent. The team lacked fluidity in the attacking third, it was all about the Scottish magician. Nerijus Valskis looked a shadow of his former self and scored just two goals in 14 games, before joining the Marina Machans.
The team was in need of a "traditional centre-forward" who can take on the goalscoring duties and give their talisman Stewart more freedom to exploit defences.
Needing a target man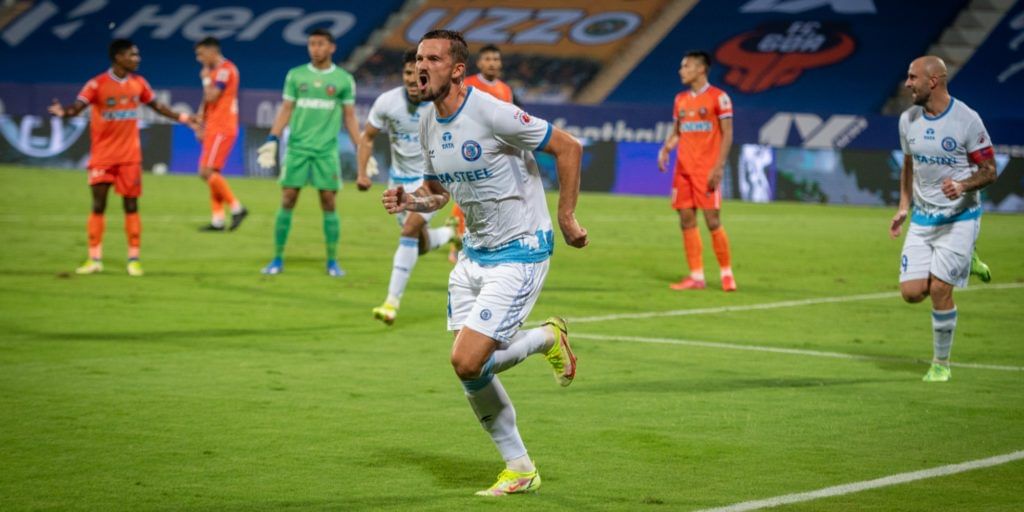 Jamshedpur FC had Nerijus Valskis and Jordan Murray in their arsenal at the start of the season. The former is mostly a poacher, who thrives on being at the right place at the right time. While the Australian is more of a playmaking No. 9, who has a knack of dropping deep and creating goalscoring opportunities for others too.
In contrast, a target man is one who has a prominent physical presence. He remains upfront and is built to go toe-to-toe with centre-backs. Daniel Chima possesses all these abilities. He can hold the ball high up the pitch, so that his teammates can join the attack. We have seen this in the increased involvement of wingers Ritwik Das and Boris Singh after his arrival. All his traits have added a new flavour to Jamshedpur FC's attack.
Versatility in attacking third
Before the arrival of Daniel Chima, most of Jamshedpur's attacks were going through Greg Stewart. The Scottish playmaker used to hold up the play for his strikers to get into a good position to score. Owing to this, Stewart hardly used to get into the box, which restricted him.
Chima is brilliant with his hold-up play in the opposition's half. He uses his physique to attract at least two players towards him, which allows Stewart to get into the danger area. This combination is proving to be deadly for defenders, as the Scot has won two penalties in four games with his cheeky skills in the box. Put Jordan Murray alongside this duo and they can cause some serious worries to the opposition. With a young prolific scorer in Ishan Pandita on the bench, the team now have one of the most versatile attacks in the league.
Missing piece in Owen Coyle's system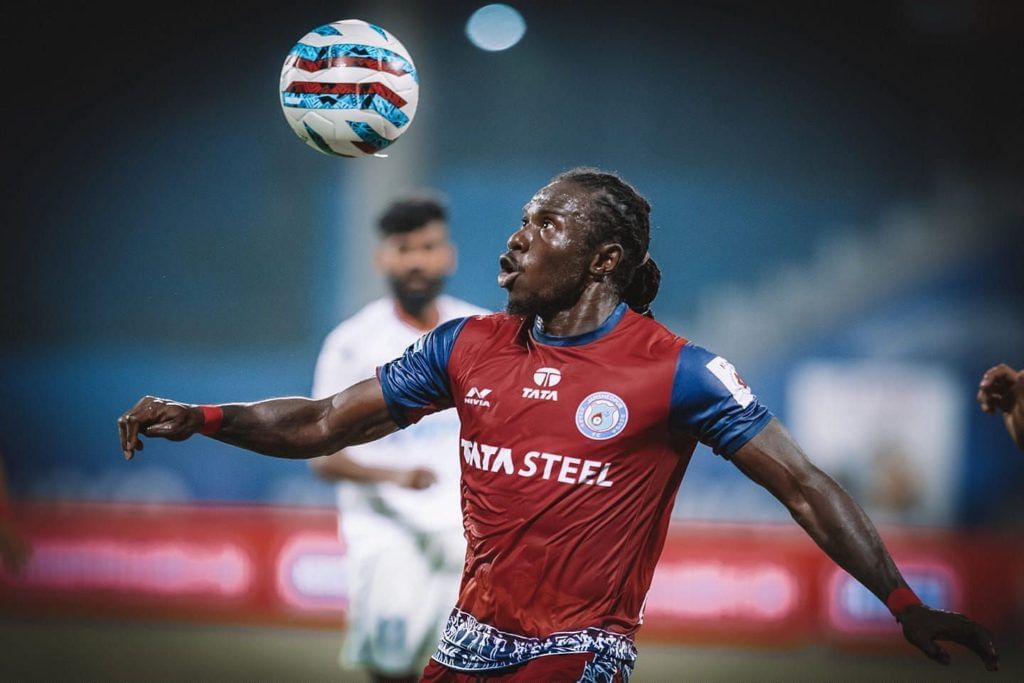 Owen Coyle believes in direct attacking football. This has been seen in each one of his teams, be it Bolton Wanderers, Houston Dynamo, Chennaiyin FC, or now Jamshedpur FC. His teams are not known for having too much possession and that's where a forward like Daniel Chima perfectly fits in.
A target man who brings mostly the same characteristics that was the missing piece in this system. He usually plays with his back to the opposition's goal and remains a physical presence who retains possession.
Striker already adapted to league
With the league conducted in the bio-bubble and matches played frequently, Jamshedpur FC would have been more than happy to get Daniel Chima in January. His time with SC East Bengal helped him adapt to the league and the environment here. This season many players, like Airam Cabrera, Jonathas de Jesus and Lukasz Gikiewicz came with huge reputations but failed to adapt to the domestic game. In contrast, the Men of Steel got a ready-made option in Chima.
It will be interesting to see how the season ends for both Daniel Chima and Jamshedpur FC after a fairy tale start together.
For more football updates, follow Khel Now on Twitter, Instagram and join our community on Telegram.