ISL- Indian Super League
Des Buckingham feels MCFC are in good position to finish season strongly
By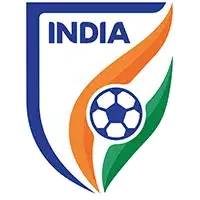 Joseph Biswas
The Islanders are currently in fifth with five wins in 11 games.
Mumbai City FC head coach Des Buckingham urged his players to finish the remaining season strongly, as they prepare to face NorthEast United in Indian Super League (ISL) 2021-22 on Tuesday (January 25).
The Islanders are currently fifth in the points table with 17 points in 11 matches. They are three points off the league leaders Kerala Blasters. Des Buckingham's side are, however, without a win in their last five matches. Three of those five games, including the 3-0 loss to Bengaluru FC in their last match, have been defeats.
Ahead of Mumbai City's match against NorthEast United, coach Buckingham addressed the media during the pre-match press conference.
How Diego Mauricio can add to the team's quality
Des Buckingham: Yes, I think (Ygor) Catatau was a wonderful person and a wonderful young man, who'd done very well at the club. But now, with Diego (Mauricio) coming in, he was able to showcase what he did here last year in this league with Odisha. He is not only a goalscoring threat, but the way he can link play and his combination play around the area; I think will be a fantastic addition for the players we have in that final third, especially. So, that's why I'm looking forward to working with Diego when he finally gets out of quarantine. The group is also looking forward to welcoming him into our family.
If the current circumstances has affected the preparation
Des Buckingham: I don't think it's anybody's fault that the games get cancelled. I think COVID is running rife not just through India and the ISL, but it's around the world and it's, unfortunately, going into the bubbles. The most important thing is that players and staff stay safe. Decisions to postpone those games to make sure that happens were correct. Unfortunately, for us, that was two games back-to-back. But again, what we need to make sure is that we prepare.
We did prepare for both of those games as well as we could. Then it's making sure that the players stay mentally fresh. Because it'll be 15 days between games for us, now leading from the last one into this one. They've adapted very well and we've been out to continue to train during that time. We've approached this game the same that we have the previous two that had been called off. The players have been excellent, so we're very much ready for tomorrow.
Area of focus for the upcoming games to restore Mumbai's initial run of form
Des Buckingham: I think when you go back to the start of the season, we spoke about making sure we put ourselves in a strong position. With 11 player changes and a full staff change, we got off to a wonderful start. Not just in terms of results, where we won five out of six, but we played some fantastic football. In the last 4-5 games, we've played some really good football. We just haven't come away with the results.
The most important thing is that with nine games to go we're in a very strong position. We're in a very good position to make sure that we approach the second half of the season now and finish it off as strong as we want. That's what we're looking to do against NorthEast tomorrow.
Mood at the club after AFC Champions League draw?
Des Buckingham: We all are excited. It was a historic moment for the club. We all got together and watched it take place. It's an exciting moment, not just for the club and Mumbai, but for the entire country. But, right now, we have an ISL season to really focus on.
For more football updates, follow Khel Now on Twitter, Instagram and join our community on Telegram.