ISL- Indian Super League
Mario Rivera wants winning mentality, Marquez not worried about table
By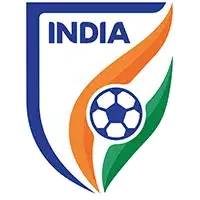 Joseph Biswas
SC east Bengal held Hyderabad to a draw in the last meeting.
Bolstered by the first victory of the season, SC East Bengal will look to build on their momentum when they take on Hyderabad FC in the 2021-22 Indian Super League at the Tilak Maidan Stadium on Monday. Both teams will chase wins, but for different reasons. Mario Rivera's side are desperate to climb up the ladder and better their ninth-place finish last season. They are still four points far from the next position above them and eight from the final playoffs berth. Hyderabad FC, who hold that position can move to second with a win.
Ahead of the SC East Bengal vs Hyderabad FC match coaches – Mario Rivera and Manolo Marquez – spoke at the pre-match press conference and shared their thoughts on the upcoming game.
SC East Bengal coach Mario Rivera
How much has the win helped in boosting the team morale before two tough matches?
Mario Rivera: Yes, the morale is to win games, so it's always good. And it's much better to get confidence because now the team is improving in their confidence on the pitch, to start to play with the ball, to do a combination of football. The morale is good because you saw the defending in the last few matches. Only a team with a high morale can do such a high level of defending, and as for the confidence, it's always better when you win.
How would you describe Marcelo Ribiera as a player?
Mario Rivera: Marcelo is a real, authentic nine. He's a good player in the box, a finisher that can play between the centre of the box. He's a kind of a player who doesn't need a touch of the ball for some minutes, but once he gets a touch of the ball in the box, he has the ability to score. That is the important thing, he's not a player whom we'll see have many touches or dribbles, but he'll be ready to score provided he gets the chance. He's a proper number nine.
How do you rate your opponent Hyderabad FC?
Mario Rivera: Hyderabad, for me, are one of the best teams in the league. They are maybe the most balanced team that plays well in attack as well as in defence. They have a very good coach and he adapted quickly to Indian football during the last season and have one of the top scorers, of course.
Hyderabad FC coach Manolo Marquez
Considering SCEB won their first match of the season against FC Goa, do you think it's a tough time to face them?
Manolo Marquez: This is the fixture so we have to play them. I think they were playing good football even before winning their last match. They are a competitive team and now they have changed their team a bit. We don't know a lot about how they will play under the new coach. It will be a difficult game for sure.
Do you think it's a good opportunity for HFC to win and consolidate their position in the top four?
Manolo Marquez: This opportunity is always there. You win a game and you climb up. We have always been in the top half of the table. The opponent is not important. We have a game and we need to win it. We know five or six games were postponed so the table is not real at the moment.
How happy are you with your players in the wingplay department?
Manolo Marquez: In my opinion, there are countries, maybe India is one of those countries where statistics are important. For me, you can cross a hundred times but maybe you don't have to cross at that moment. It's not about the number of crosses, it's about the quality of the crosses. We have two complete offensive fullbacks who are usually one of our tools in the offensive but you have to choose when to cross.
For more football updates, follow Khel Now on Twitter, Instagram and join our community on Telegram.