ISL- Indian Super League
Ogbeche, Colaco headline Khel Now's ISL 2021-22 team of the season
By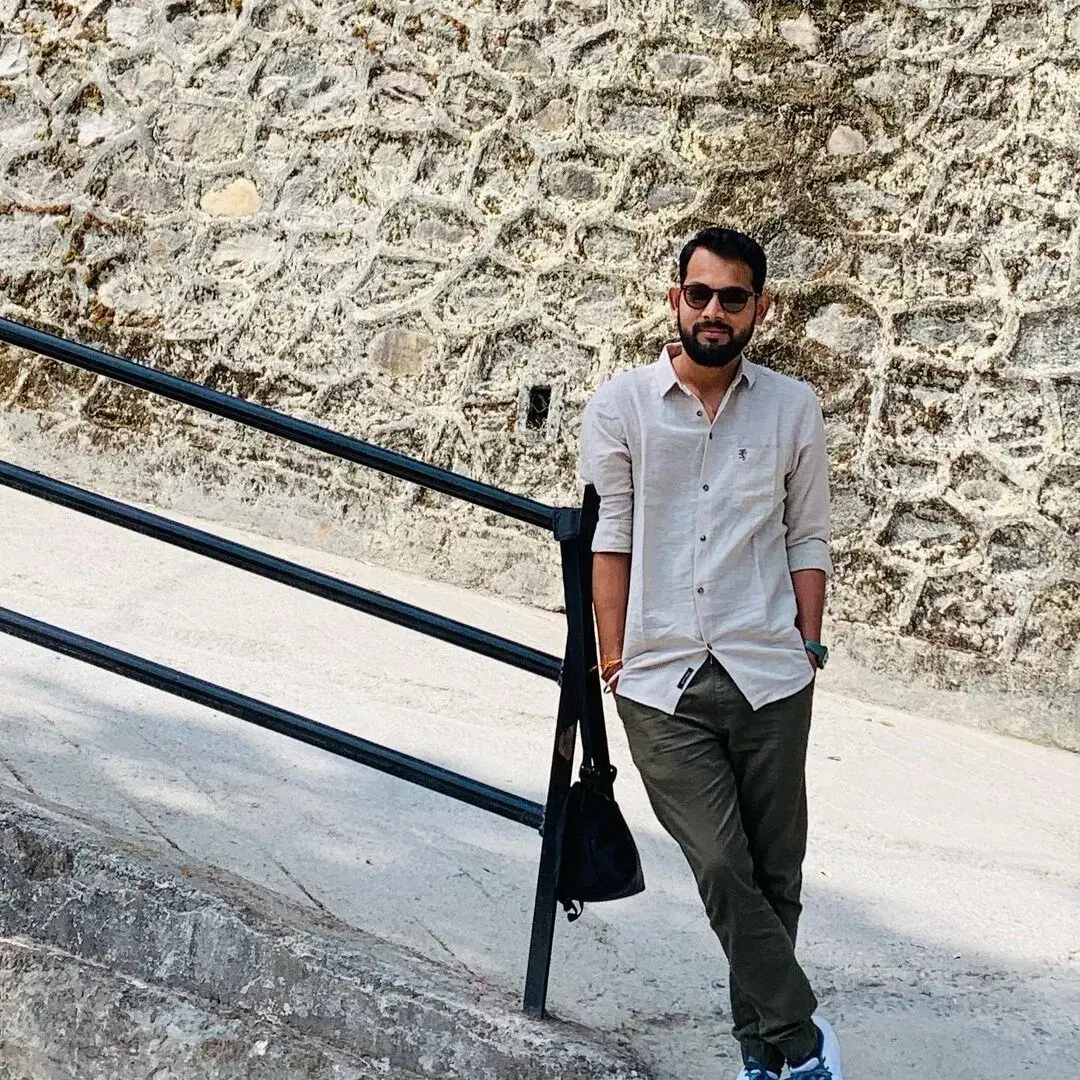 Punit Tripathi
A host of players from Kerala Blasters and Hyderabad FC find their place in the XI.
In 121 days of action under the ever-so-growing centre-stage of the Indian Super League, new talents showcased their mettle, old guns showed they still had the firepower and a new team stood at the podium with a heart full of emotions. The slightly modified rules ensured more playing time for home-grown players, and that will help Indian football in general.
After a grueling group stage witnessed Jamshedpur FC take home the League Winners' Shield, the Red Miners were ousted by Kerala Blasters, a club that had its best season in history. However, Manolo Marquez's project that he started last year saw its rightful peak as the Nizams lifted the trophy, bringing a lot of glory to the city. Khel Now has done extensive coverage of the entire tournament and the final, and you can visit the website for some amazing coverage.
Wasting no time, let's get right into the Team of the Tournament. Before getting into the names and details, it was very difficult for us to pick this and we would like Indian football fans to comment their choices/reviews their XI by tagging us on Facebook, Instagram, Twitter and other platforms.
Prabhsukhan Singh Gill (Goalkeeper)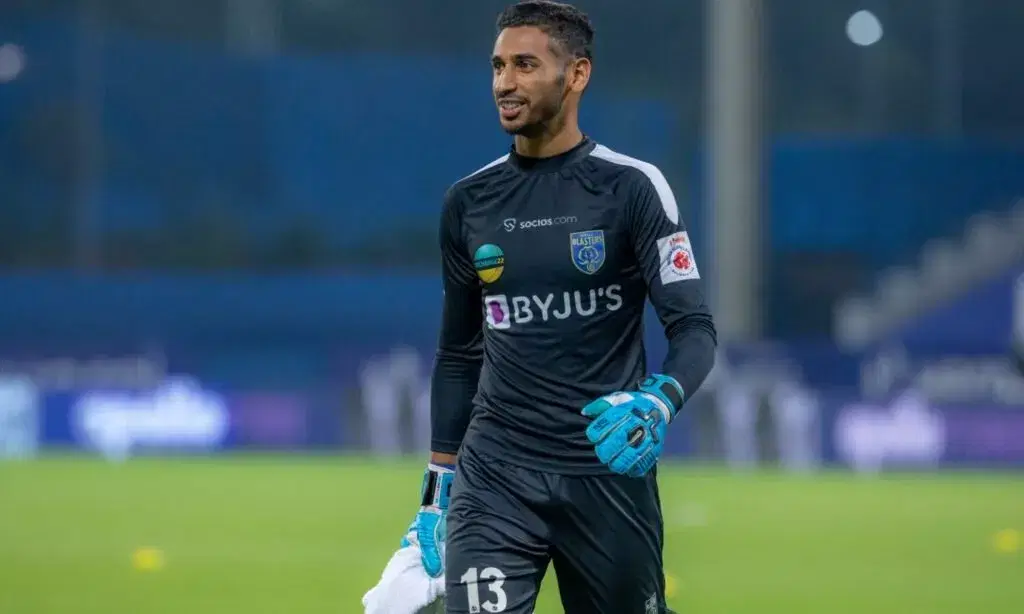 It wasn't difficult to pick him until the semi-finals, but Laxmikant Kattimani threw his hat in the ring (and how) in the final with four saves from the spot. Gill, however, prevailed due to his consistency and calm he has brought into the Kerala Blasters side, while also earning seven clean-sheets.
With Gill, the team's backline was always assured. They knew they could play a back-pass and aerial balls were dealt with confidence. The custodian needs to further improve his positioning during free-kicks, but given the amount of time he has ahead of him, the youngster is sure to get better. Gill is one of the major reasons why Kerala came so far in the tournament.
Matches played: 17
Clean sheets: 7
Saves per game: 2.2
Save percentage: 69.11%
Naorem Roshan Singh (Right-Back)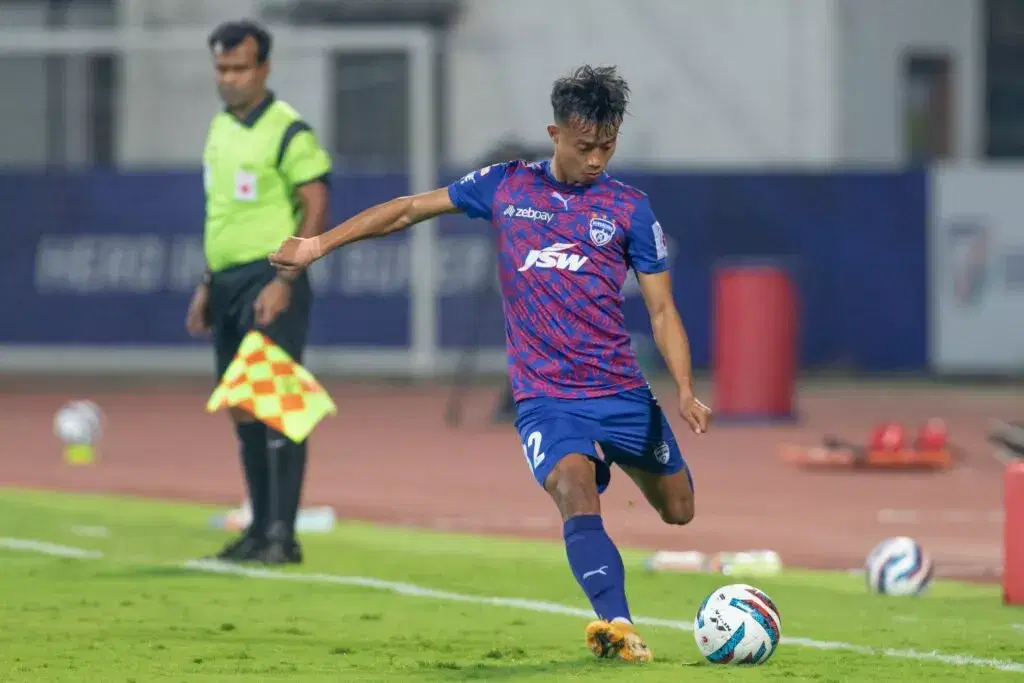 He fully deserved the Emerging Player of the Season award. Roshan came into the Bengaluru FC team after an injury to Ajith Kumar and made the position his own. Equally adept with both feet, Roshan is a rare breed in India. He has played as a winger previously in his youth days and thus understands both aspects of the game really well.
And now, let us discuss his set-piece abilities. The kind of whip he generates is a striker's (or anyone who likes to head the ball) delight. The partnership he forged with Prince Ibara saw him assist seven times, the highest from an Indian this season. He's comfortable playing at both left and right-back and is certainly a massive asset for any side. At Bengaluru, the lad will only get better from here.
Matches: 17
Goals: 1
Assists: 7
Crosses: 48
Ruivah Hormipam (Centre-Back)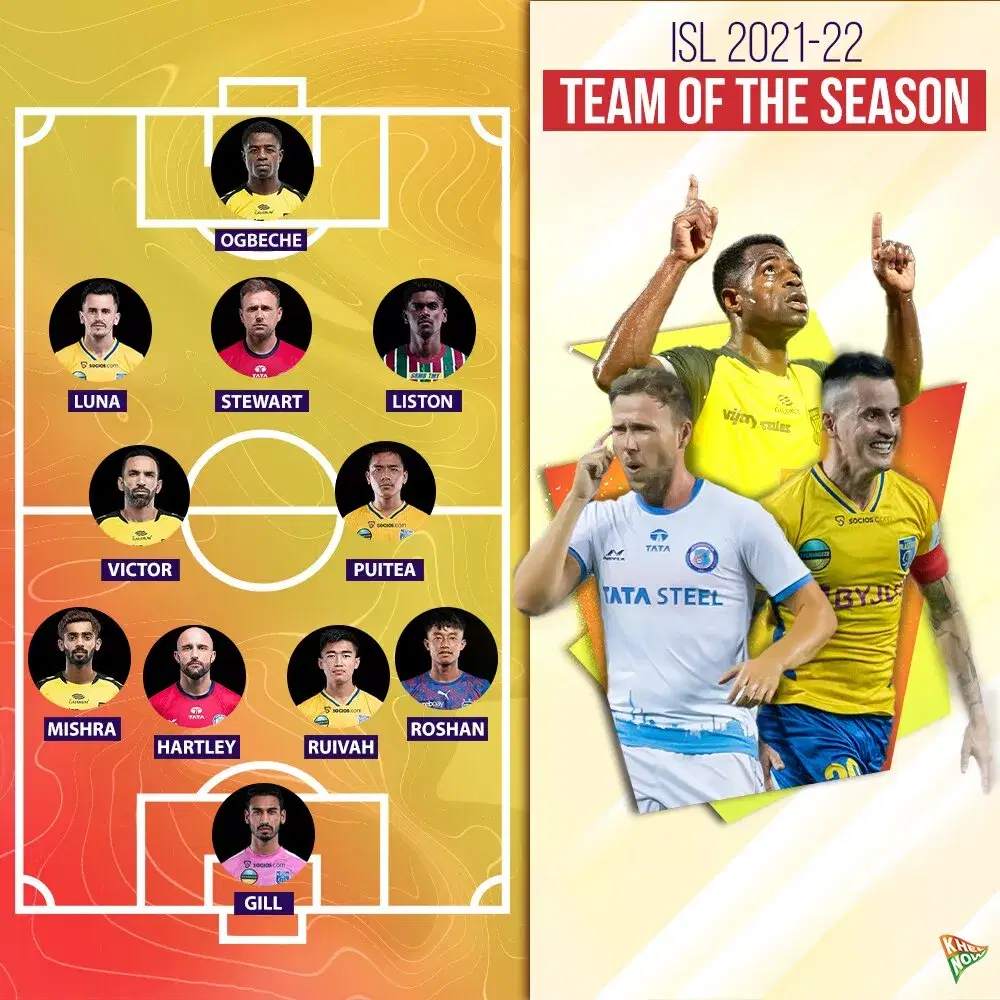 This youngster from Shongran, Manipur is just 21, but seems to possess the mind of a mid-20s centre-back. Ruivah is probably the most mature Indian defender I've witnessed in the last decade or so (he had competition from Gaurav Bora and Chinglesana Singh). Kerala Blasters have been looking for an Indian centre-back ever since Sandesh Jhingan left and they finally seem to have found the one.
He might not be a physical behemoth, but what he lacks in physicality, he makes up with sensibility and movement. He wasn't just playing second fiddle and supporting Marko Leskovic, he was as good as the Croatian in several games. In the first leg of the semi-finals against Jamshedpur FC, the 21-year-old was absolutely unplayable. I wonder where he was in 2017!
Matches: 14
Tackles: 57
Interceptions: 31
Clearances: 67
Peter Hartley (Centre-Back)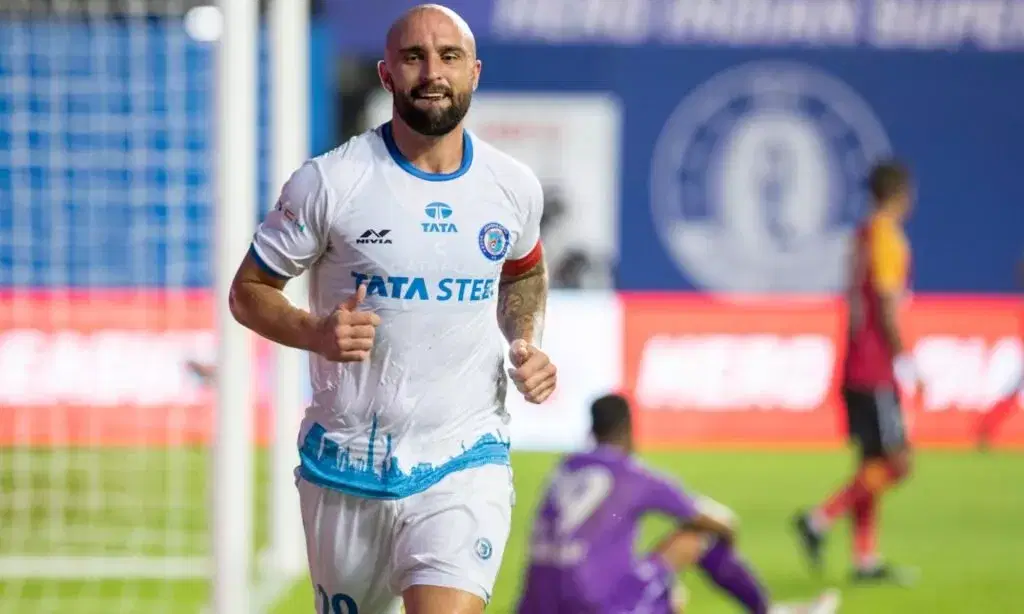 I hate to let it out, but Hartley wasn't an easy pick. Juanan gave him a good run for his money, as the Nizams' defender reached the finals and even took the trophy home. However, the Brit takes his place in our Team of the Tournament. Hartley didn't just lead by example, he was the best defender in his team and arguably, in the league. In his absence, Jamshedpur weren't the same side, defensively.
In attack, the 33-year-old contributed with three goals – another facet we believe a central defender must possess from set-pieces. His aerial ability is second to none and working with him will help Indian youngsters such as Narender Gehlot and Jitendra Singh, who has now transformed into a defensive midfielder.
Matches played: 20
Tackles: 39
Clearances: 72
Goals: 3
Akash Mishra (Left-Back)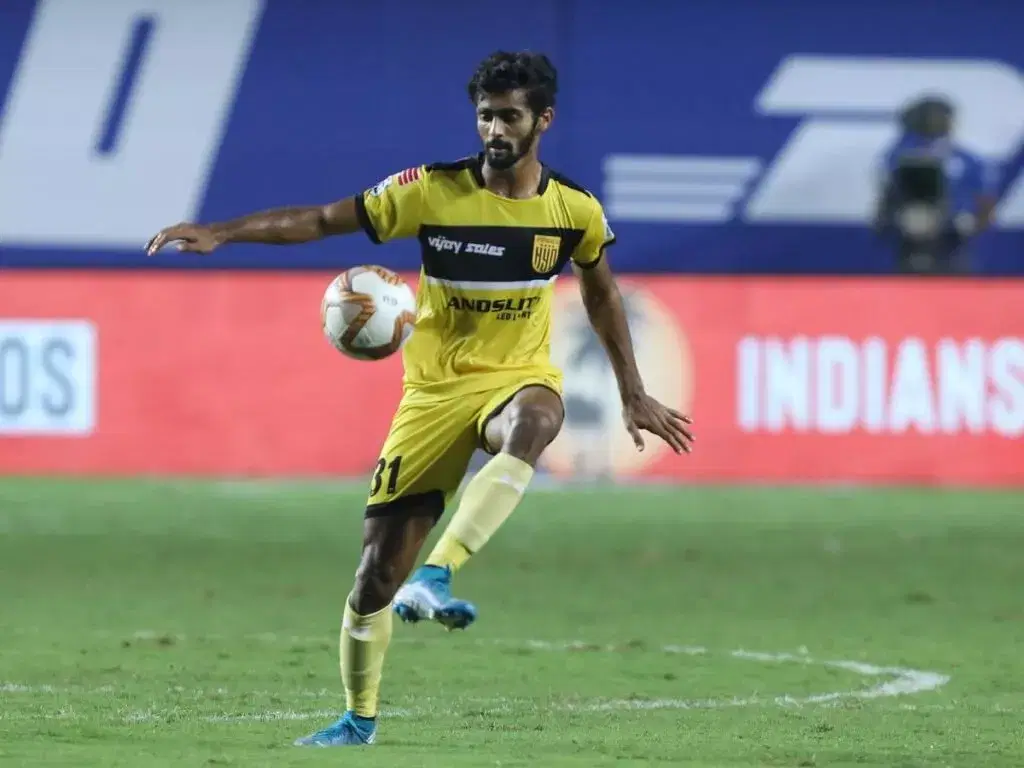 One stellar season after another only goes on to show that the first one wasn't a fluke. Mishra works like a maniac off the field and it shows in his dedicated approach towards the game and the kind of output he gives on the field. He's the only Hyderabad FC defender to have played all the games this season for the club and such has been his contribution that they lifted the title at Fatorda.
Players like Mishra are any coach's delight – they keep their heads down and grind until they get it right. Mark my words, if Manolo Marquez continues his project at the club (we're giving no hints here), the Aniket Jadhav-Akash Mishra duo will run riot on the left side of the pitch for the Nizams. Mishra has yet again proven to Igor Stimac why the Indian left-back position should be his, but he is set to face stiff competition from Subhasish Bose.
Matches: 23
Goals: 2
Assists: 3
Crosses: 38
Lalthathanga Khawlhring (Defensive Midfielder)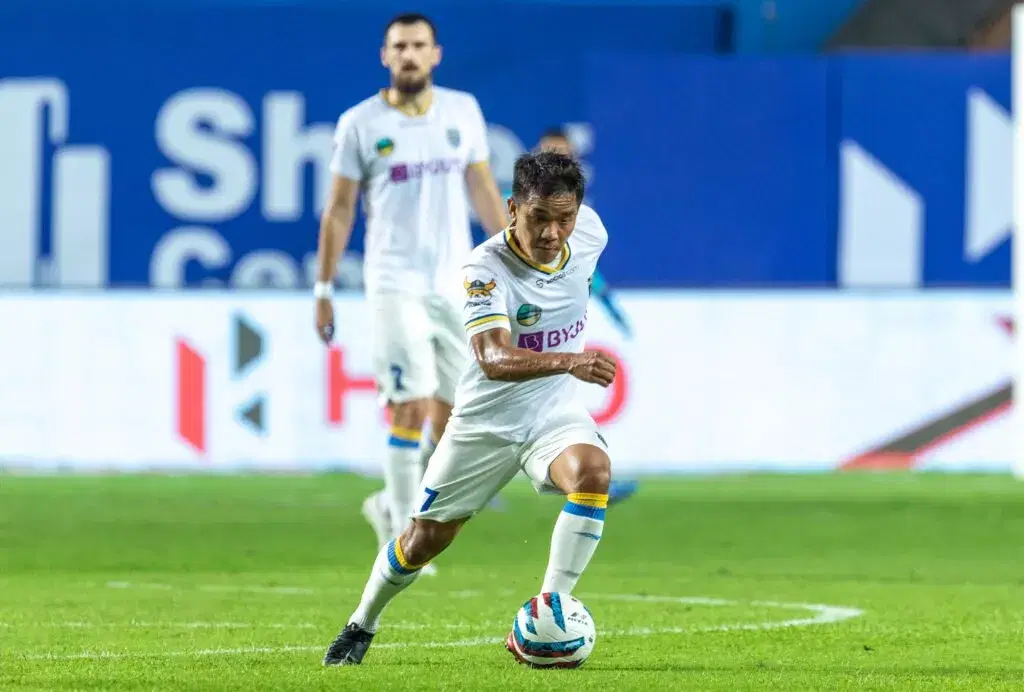 Kerala Blasters' defensive midfield was expected to be built around Jeakson Singh, but then, Puitea arrived on the scene. He's one of the most street-smart footballers I've seen in the Indian Super League. The pea-sized No. 7 is not someone who makes a lot of noise, but is definitely the one who writes himself all over you, if you're on the opposite side.
While he disturbs the opposition with timely interceptions and tactical fouls, he strengthens his own team with metronome-like passing, happy to play provider while shunning the limelight. He's also a witty carrier of the ball and knows how to pick a pass in between the lines. Ivan Vukomanovic has time and again stressed his importance in the team that reached the finals and we completely concur with the Serbian tactician.
Matches: 20
Assists: 3
Passing: 77%
Tackles: 98
Joao Victor (Defensive Midfielder)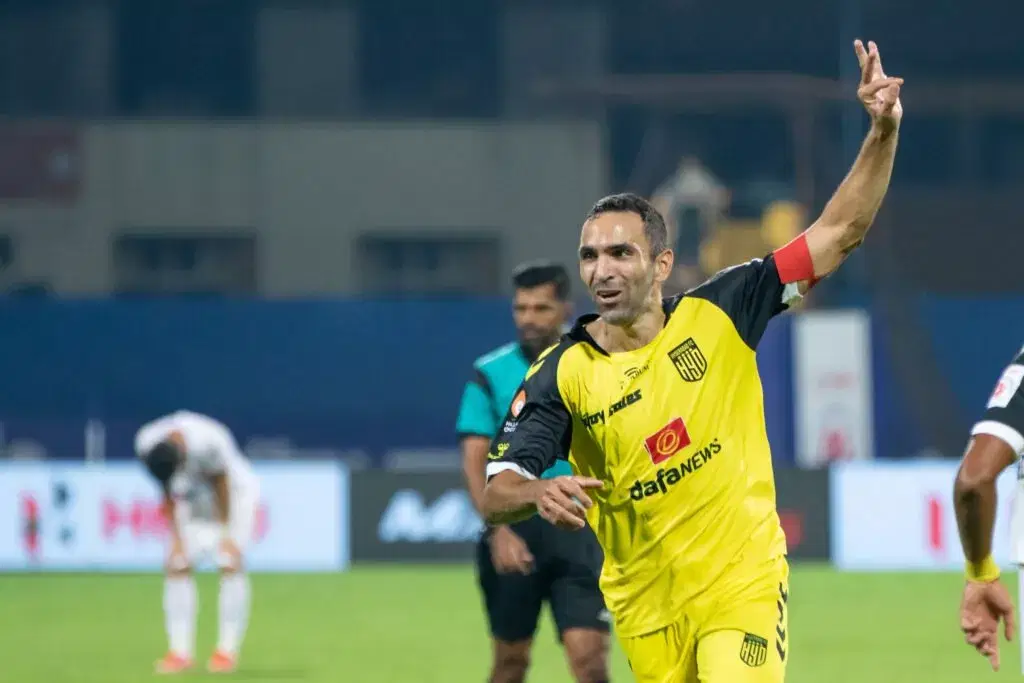 Football students, if you're looking at a player in the Indian Super League who wears the No. 8 and epitomizes it, go no further. Joao Victor is one of the most intelligent ball players this league has ever seen and the Brazilian is always in control of his body. Such is his control that he eases out of 2v1 situations in tight spaces and makes it look like a cakewalk.
He was one of the most influential captains in the league and his impact on this Hyderabad FC side was second to none. Combative, always on the move and an exploiter of space, Victor often played chess on the football pitch – setting the tempo of the game according to his team's needs. To further aid his nomination, he has also lined up as a centre-back for his team.
Matches: 21
Goals: 5
Assists: 1
Tackles: 63
Liston Colaco (Right Winger)
Over the course of two seasons, Indian football has witnessed the growth of several new heroes – from Suresh Singh Wangjam, Glan Martins to Akash Mishra. However, none of them have made an impact as defining as Colaco. I won't mince words and say that he's the "next best thing" in Indian football and could be the flag-bearer for the Blue Tigers in the next decade.
An injury-free and full-on-confidence Liston Colaco is very hot property – he attacks with pace, close control and both feet. When he's not shooting rippers with Cristiano Ronaldo-like zip off his right foot, he's using his left to whip in crosses for the likes of Roy Krishna, Joni Kauko and David Williams to score. Will Indian fans ever get tired of watching that goal against FC Goa?
Matches: 22
Goals: 8
Assists: 4
Shots: 84
Greg Stewart (Central Attacking Midfielder)
This wasn't a difficult guess, was it? This player possesses a ridiculous left foot and if he acclimatizes better to Indian conditions next season, stopping him would be a nightmare for any defensive unit. Stewart is one of those class acts that do not just play well, but make players around them better. The way he has helped Ritwik Das grow as a player is an apt example.
The buzz around his free-kick goal has gone beyond Indian shores and rightly so. Stewart is a professor of how to play in and around the box and get out of tight spaces, while also being able to conjure up something magical every now and then. He was Jamshedpur FC's best player by a mile and we think it wouldn't be amiss to call him the "signing of the season."
Matches: 21
Goals: 10
Assists: 10
Shots: 61
Adrian Luna (Left Winger)
Players such as Luna do not just improve themselves, they improve team unity. A leader who always works hard and sets the tone for his teammates to follow, the Uruguayan is a pocket dynamo. Coach Vukomanovic must be given full credit for the way he handled the trio of Alvaro Vazquez, Luna and Jorge Pereyra Diaz, forming a style that benefited all their styles.
The style, however, suited Luna the most. He could exploit that extra bit of space a winger enjoys and the No. 20 scored a few rippers of his own. The kind of dip he gets to the ball is beyond several football experts, and Dheeraj Singh Moirangthem has been at the receiving end of this. The 29-year-old also has a mean set-piece delivery and he was the missing jigsaw puzzle for the Tuskers for several seasons now.
Matches: 23
Goals: 6
Assists: 7
Crosses: 66
Bartholomew Ogbeche (Striker)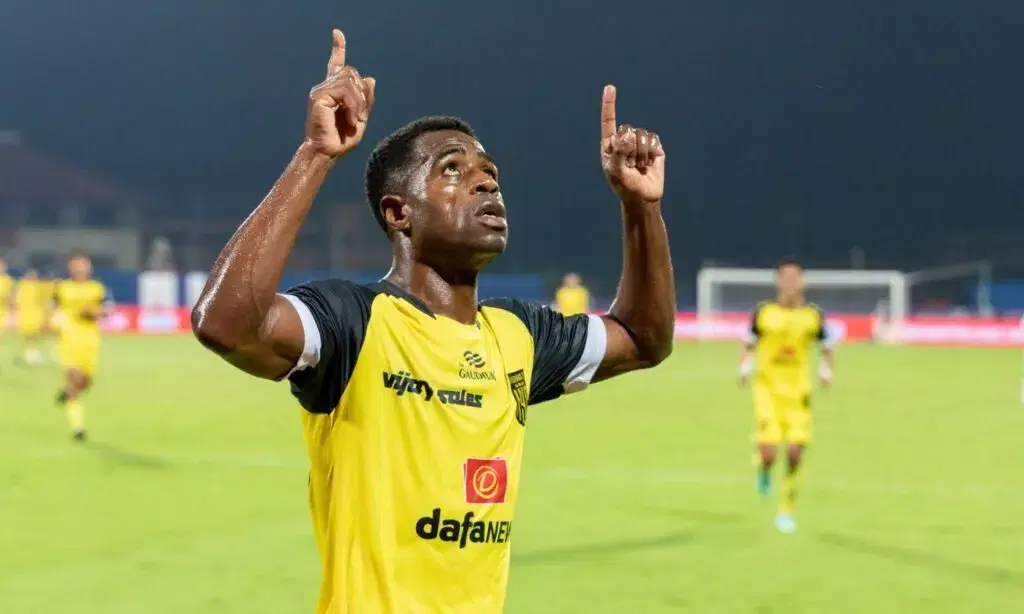 The highs he's hitting at the age of 37 are almost absurd, but then we see him on the pitch and it all starts to make sense. Ogbeche will run the full length of the pitch even in the 89th minute to defend a counter-attack and will do the same to score from one – such is his dedication to the cause and work-rate. After fairly decent spells at three ISL clubs, Ogbeche now has a team built around him, and look at how he's exploited that.
The man played alongside Joel Chianese, Javi Siverio, Edu Garcia, Aniket Jadhav, Rohit Danu, Mohammed, Yasir Halicharan Narzary and Nikhil Poojary and made all of them better. Always calm, the Nigerian reminds me of Ranti Martins, who had an equally threatening eye for goal. He has already become the highest goalscorer in the history of the league and if he continues in the same vein, his record will be untouched for a long time!
Matches: 20
Goals: 18
Assists: 1
Shots: 66
For more football updates, follow Khel Now on Twitter, Instagram and join our community on Telegram.
posted in :