The experienced striker won the ISL Golden Boot last year.
Hyderabad FC are set to retain their star forward Bartholomew Ogbeche for another season after a title-winning campaign that saw the 37-year-old take the Golden Boot home. This is the first time that the Nigerian is set to continue at the same club for a second consecutive season in his career in India.
Ever since making his ISL debut for NorthEast United, Ogbeche has always played a different team every new season. Let us take a look at what this could mean for Hyderabad FC, who signed him from Mumbai City FC ahead of the 2021-22 season and why it could prove a crucial decision.
Golden Boot (2021-22)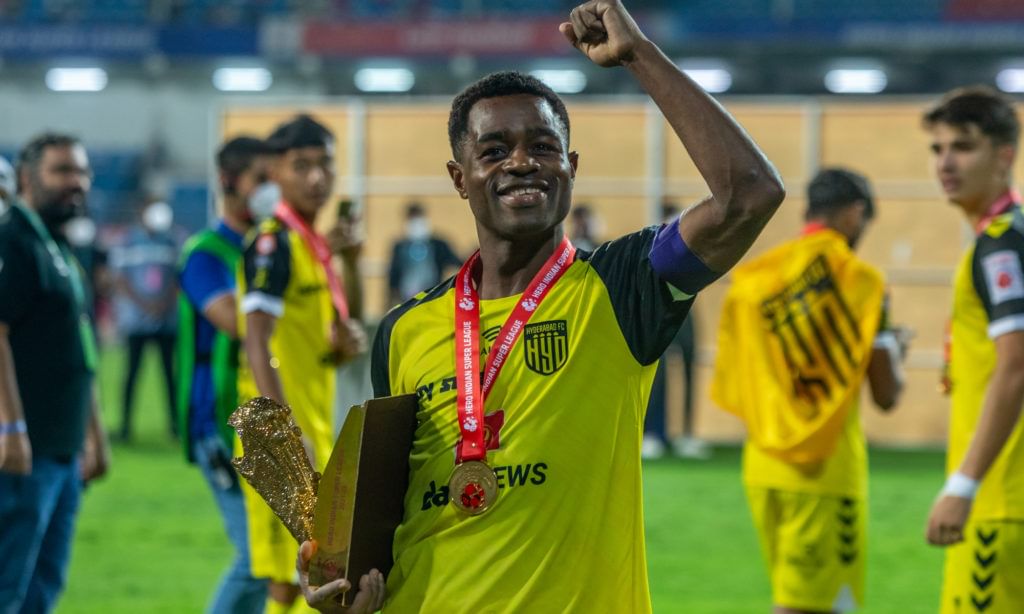 Bartholomew Ogbeche scored 18 goals in 20 matches for Hyderabad FC, winning the Golden Boot last season. It is a no-brainer to retain him after that performance, as Ogbeche came up clutch for Hyderabad FC on numerous occasions. In the process becoming the all-time top goalscorer in ISL with 53 goals in 77 games.
Proven himself in different teams
Another factor is Ogbeche's performance in his previous teams in the past. Ogbeche scored 12 goals in his debut season with NorthEast United. He moved to Kerala Blasters the next season and scored 15 goals with an assist to his name. After joining Mumbai City for the 2020-21 season, Ogbeche had eight goals and three assists added to his tally.
He has been successful under Eelco Schattorie, under Sergio Lobera, and now with Manolo Marquez he has dominated even more. He has clearly displayed that he can put on a show in any team he is in and this time it will be exciting to see how he fares in a system that he is already familiar with.
Bond with Manolo Marquez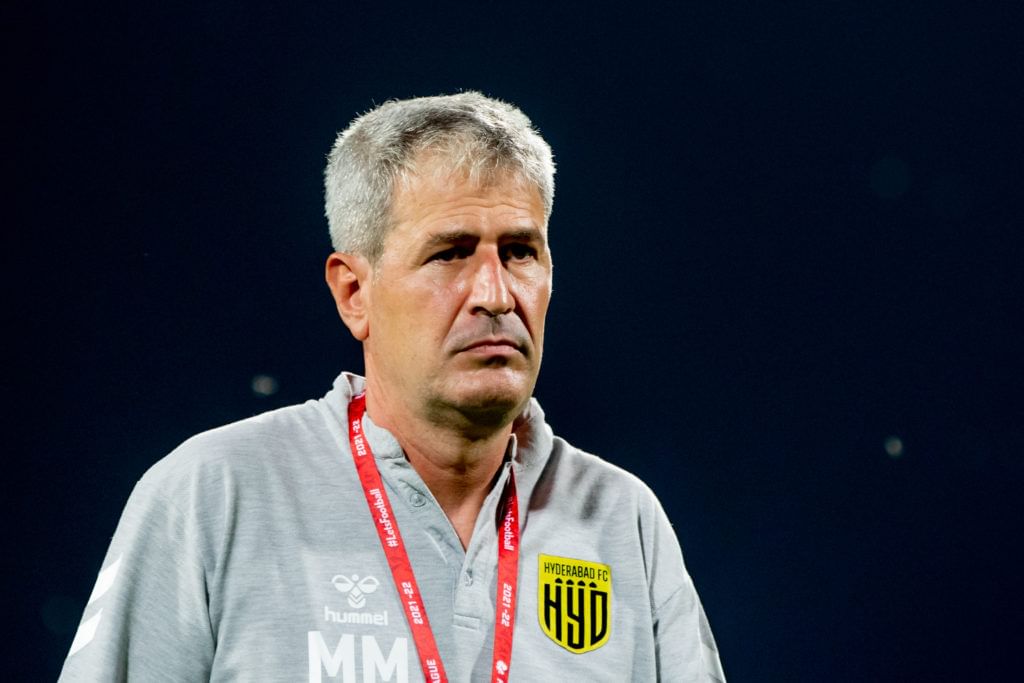 Bartholomew and Manolo have a very good relationship with Manolo praising Ogbeche and vice-versa on previous occasions and both of them having a good understanding with each other.
"What sort of inspired me, you just called it, Manolo Marquez the coach. In all honesty, it was him. When I realised that I wasn't going to stay with Mumbai City, he was one of the first to approach me. I think it's safe to say that we all admired the way Hyderabad FC played last season," Ogbeche had said after joining Hyderabad FC
"It's true that they missed the playoffs, but apart from that their style of play and the way the young players performed was impressive. I think we all were fans whenever we watched Hyderabad play."
Continuity
It is clear that Ogbeche has established himself as arguably the best foreign striker in the history of ISL. Most notably during last season when he managed to account for 39.1% of the goals scored by Hyderabad FC and become the all-time top goalscorer of ISL.
However, this season will be his second at Hyderabad FC, being already familiar with Nizams' playing style and system. Without a doubt, this season he can play even more fluidly as Manolo has turned Hyderabad into a well-oiled machine, as they barely missed out on playoffs in 2020-21 and then won the ISL in 2021-22.
Chemistry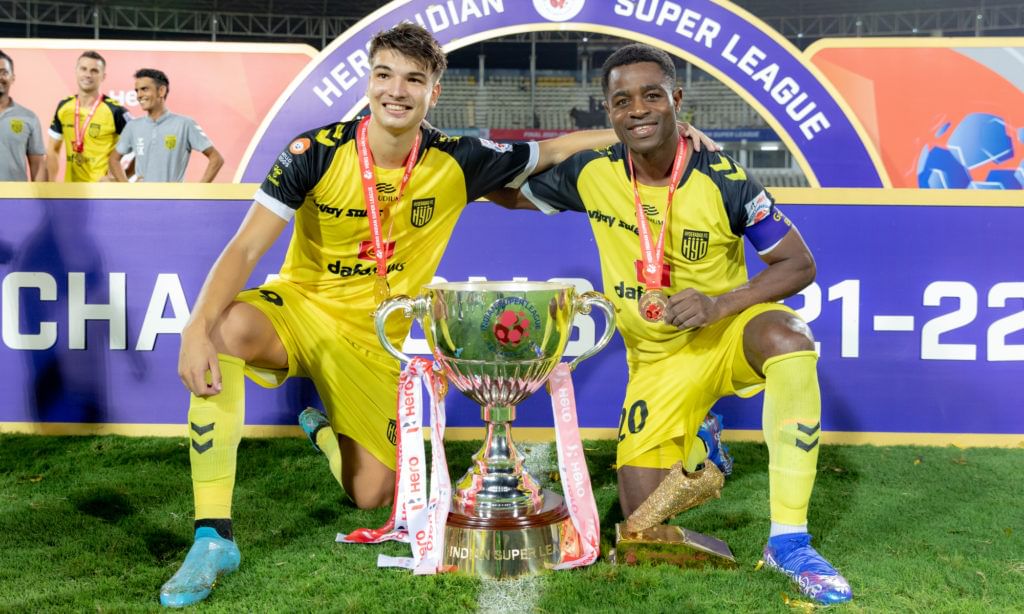 Hyderabad FC retained most of their squad from the previous season, with the likes of Nikhil Prabhu signing for Odisha FC. The squad staying mostly the same means that not only do the players already fit in with the tactics of the manager, but they all know each other's playing style better and have a good relationship with each other.
Bartholomew Ogbeche will have more trust in his teammates to provide him the ball and his teammates will trust him more to convert the chances. This will only be positive for them as they can play with better confidence and in turn, bring in better results.
For more football updates, follow Khel Now on Twitter, Instagram and join our community on Telegram.