The attacker is the fourth highest goal-scorer of the ISL.
Bengaluru FC recently announced the blockbuster signing of former ATK Mohun Bagan striker Roy Krishna. The Blues shocked many fans by doing so and were able to beat multiple Indian Super League (ISL) clubs in the race.
Roy Krishna left the Kolkata giants in the summer after a multi-year stint with them. At first, it looked like he wouldn't return to India and instead go somewhere else. However, Bengaluru FC worked hard to convince him to buy into their project and join Simon Grayson's side. After enduring a difficult campaign last time out, Krishna has a lot to prove in the upcoming season.
He will play with a spring in his step and aim to silence everyone who doubted his ability to excel in the ISL. The biggest benefactors from this can be Bengaluru FC themselves. They now have a quality centre-forward, who not only scores for fun, but influences those around him to improve.
Fix for Bengaluru's goal-scoring issues
Bengaluru FC reached the playoffs in their first three seasons since 2017. Surprisingly, they have failed to make it into the ISL playoffs in the last two seasons. This marked a stark downfall for the Blues. While lack of balance in the squad and managerial issues have contributed to that, a major issue was the lack of goals.
Sunil Chhetri hasn't been able to carry them into the playoffs all alone in recent seasons. Cleiton Silva did quite well, but failed to inspire in difficult situations. The reason why Bengaluru FC drew so many games and failed to secure a top-4 finish in recent years is the lack of a proper no.9.
To turn those draws into wins, they needed someone like Roy Krishna. Even after a difficult season last time, the Fijian managed to score seven goals. Notably, he also provided four assists in the ISL. Only Silva (8) outscored him among the Bengaluru FC players.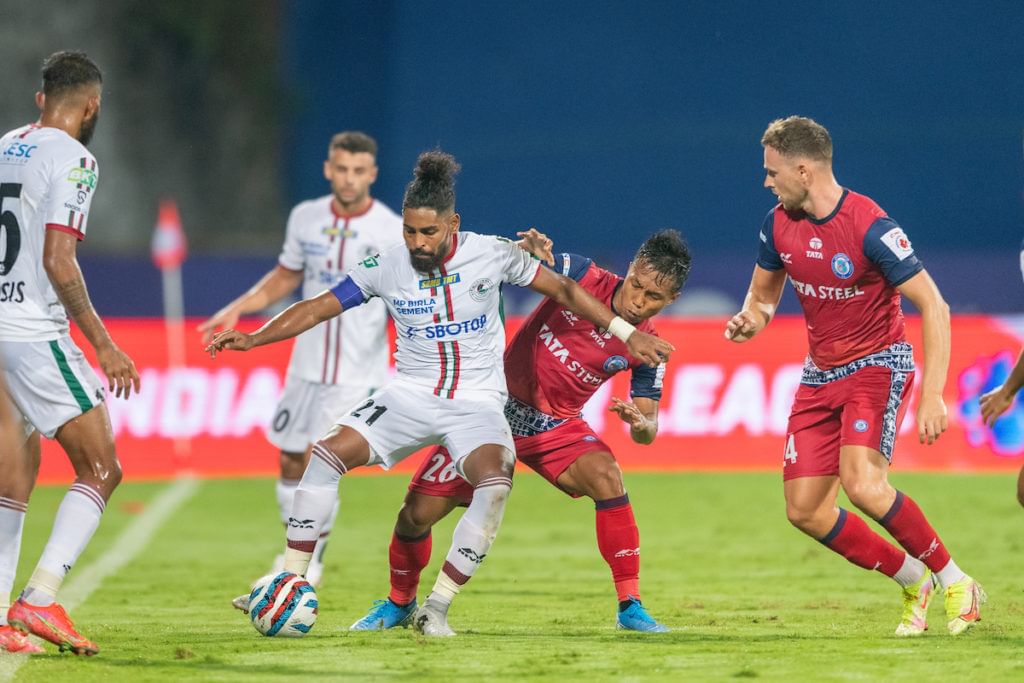 Krishna has proven himself to be an elite scorer in his three years at the ISL. He has scored 36 goals in 60 appearances, as well as provided 18 assists. He is extremely prolific and the type of consistent, clinical scorer Bengaluru desperately needs. If the 34-year-old can find his groove, he can definitely help them be among the major title challengers this season.
Krishna's experience and leadership qualities
The 34-year-old Fijian forward is coming to Bengaluru FC with over 15 years of playing experience. Krishna rose to stardom during his six year-long tenure at A-League side Wellington Phoenix. The forward scored 52 goals in 125 appearances for them. That included winning the A-League golden boot in the 2018/19 season with 18 goals in his bag!
Krishna also has plenty of experience in the ISL and knows the league inside out. He has scored against every single opposition in the league and has been a torment for defenders. The Fijian used his experience and knowledge to be a constant pain for the opposition side.
Moreover, he is also a leader on the pitch. The 34-year-old striker captained ATK Mohun Bagan a number of times across the last few seasons. He is a vocal, commanding figure on the pitch who knows how to advise his teammates to do better.
Krishna's loud and demanding presence is ensuring enough to keep the Bengaluru FC players on their toes. It will also help raise the intensity of their attacking moves and make the Blues more entertaining to watch.
Ideal link-up partner for Sunil Chhetri & co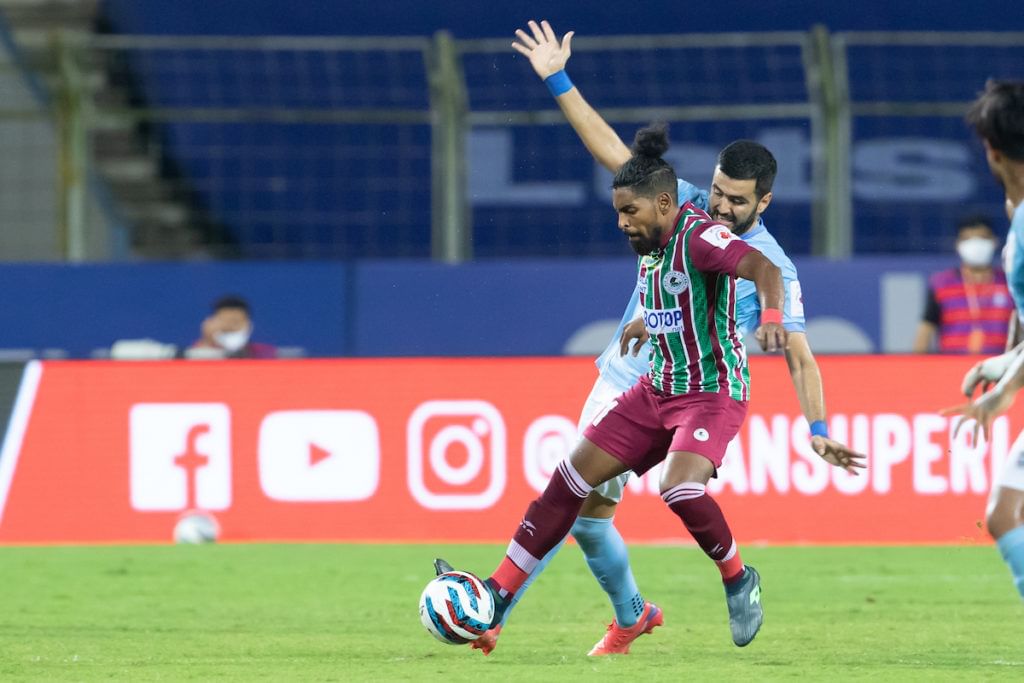 Fortunately for Krishna, there is a lot of quality for him to play around in the Bengaluru FC contingent. The player with whom he's probably desperate to link-up the most is India's iconic striker, Sunil Chhetri. While both players might be on the other end of their careers, their determination and professionalism keep them as one of the best in the league.
For sure, the two forwards might not be the quickest anymore. But they possess the knowledge and ruthlessness that not many duos do in the ISL. Knowing their quality, it shouldn't take much time for Chhetri and Krishna to develop a solid understanding.
But not just that, but the Fijian striker should be pleased with the quality of service at Bengaluru. Naorem Roshan Singh has emerged as a major threat from the wing and set-pieces. The youngster's pinpoint accurate crosses should be a real treat for Krishna.
The 34-year-old will also reunite with Prabir Das, who was one of his best buddies in Kolkata. The two are really close and share a great chemistry on the pitch. Das should thrive with a clinical and known forward like Krishna ahead. He'll look forward to use his stellar crossing ability to set up goal-scoring chances for the striker.
Moreover, Spaniard Javi Hernandez will mark another reunion for Krishna. The duo played together in ATK's title-wining 2019/20 campaign. The Spanish midfielder is really creative and should deliver some magnificent defence-splitting passes to set up goals for his teammate.
The likes of Udanta Singh, Leon Augustine and Suresh Singh can also benefit with a clinical striker like Roy ahead of them. Knowing Krishna's ability to track back and help teammates, the wingers should profit. Roy Krishna's link-up play and tendency to drag defenders out can provide space to the likes of Sunil Chhetri and Udanta Singh in order to fetch themselves a few goals.
For more updates, follow Khel Now on Facebook, Twitter, Instagram, Youtube and join our community on Telegram.