These are some of the recruitments that would help Des Buckingham revitalise the squad for the next season.
Mumbai City FC had an underwhelming outing in ISL 2021-22 as they finished fifth and failed to reach the playoffs. After a double-winning season, one would have expected them to at least contend for either title if not retain them. However, a chopped and changed squad in terms of players and head coach meant a change in their overall hierarchy.
New manager Des Buckingham did, however, oversee a successful AFC Champions League campaign as his team scripted history. The Islanders secured two wins and one draw in their six group stage games. They became the first Indian team to win games in the competition and also recorded the highest points tally.
A variety of issues surfaced as a result, and transfers should be one of the top priorities for Des Buckingham if he is to resolve those problems. Here are three areas where Mumbai City FC must look to sign reinforcements this summer:
Right-back
Following the concussion he suffered in the final against ATK Mohun Bagan last season, Amey Ranawade has looked extremely injury-prone. He has pitched in satisfactory performances while being available. However, Mumbai City have often had to deploy Rahul Bheke on the right side in his absence.
Despite Bheke having plenty of experience playing as a fullback, it was obvious that the Islanders were at their level best when he started in the heart of their defence.
Before Mehtab Singh's rise to fame, Bheke was the first-choice centre-back. More so since his athleticism and recovery pace were the perfect complement for Mourtada Fall's aerial dominance and tough challenges. Additionally, Mumbai City FC do not have any other natural right-backs in their roster.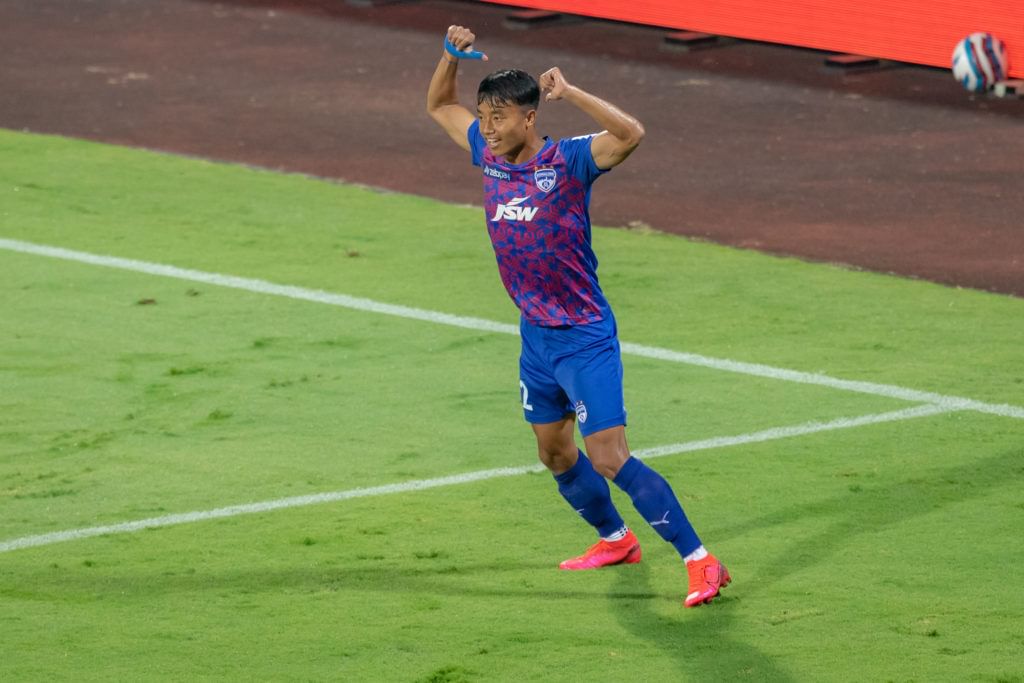 Looking at their possible options the first name that comes to mind would obviously be Naorem Roshan Singh. Despite being left-footed, the ISL Emerging Player of the year is extremely comfortable playing as a right-back in an inverted role. He is also a set-piece specialist and could easily take up the mantle in Ahmed Jahouh's absence.
The fact that he had the most assists among Indian players (7- also as many as Jahouh) would call for a potentially exciting partnership between him and the Moroccan. Taking into consideration how hard it might be to pry him away from Marco Pezzaiuoli's side, they may also look at other standout performers. Asish Rai and Sandeep Singh could be some potential right-backs that the Islanders could try getting onboard.
Holding/defensive midfielder
Though Mumbai City ramped up their midfield options in the winter transfer window by securing the signature of Vinit Rai, things have looked shaky for them ever since. After concerns that Apuia and Jahouh were being overworked due to their abilities as natural number sixes, Des Buckingham went in for another central midfielder.
In addition, Rowlin Borges was the only other natural defensive midfielder and his injury made things worse for the Englishman. Rai was touted for great things, especially with the range of passing he has showcased in the past with Odisha FC. However, since his arrival, he hasn't exactly hit the ground running. Moreover, his move is only a loan from his parent club.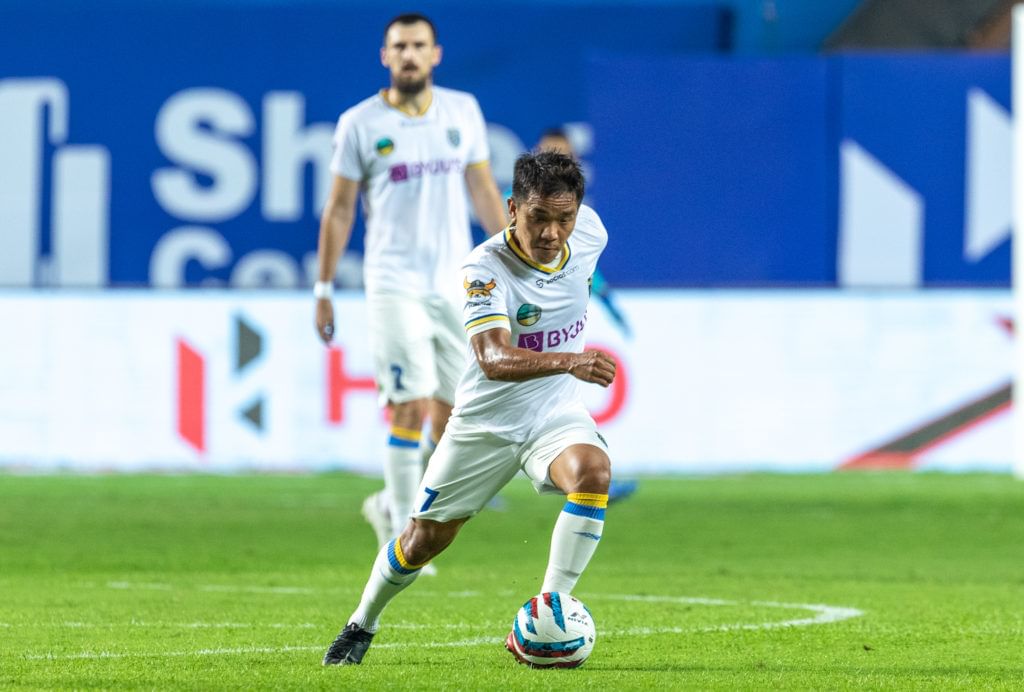 That leaves the doors open for us to view some options that Mumbai City can review before finalising their decision. Jamshedpur FC's Jitendra Singh and Kerala Blasters' Jeakson Singh and Puitea are some legitimate alternatives. While Jitendra Singh is a natural centre-back, he can facilitate as a ball recovery machine.
Kerala Blasters duo Jeakson Singh and Puitea are more suited to the defensive midfield role. They are tireless machines who run their socks off with tackles and passes throughout the game.
Puitea has an issue with his discipline as he conceded seven yellow cards last season but his numbers were staggering. 98 tackles, 21 interceptions, and a 76% passing accuracy in addition to three assists are pretty good for a defensive midfielder. Jeakson Singh has a slight advantage in that aspect.
The youngster has one goal and an assist with 84 tackles, 38 interceptions, and an 83% passing accuracy. Jeakson is also younger and could be the perfect partner for the robust yet scintillating Apuia.
Versatile winger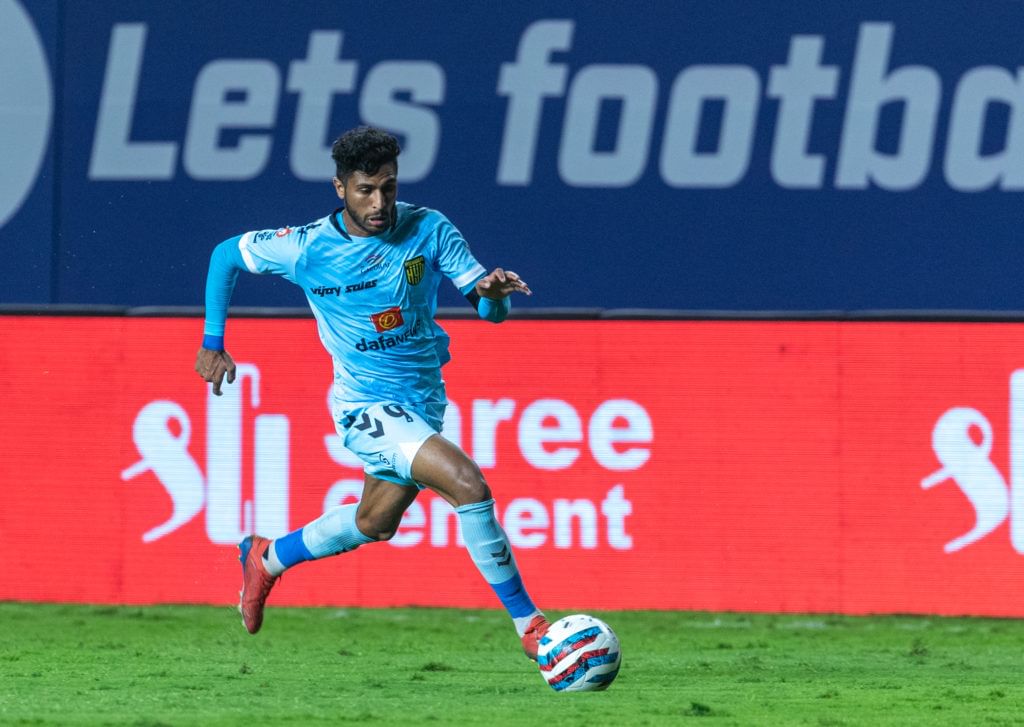 While Bipin Singh, Vikram Partap Singh, and Lallianzuala Chhangte have a total of ten goals amongst themselves for the Islanders, they could really do with another penetrative winger. Bipin Singh is more of an old-school winger who likes to cross once he gets to the byline. Chhangte and Vikram Singh on the other hand, often dribble a little too much.
While the latter duo is more effective at take-ons, Mumbai City have often suffered as a result of either style of play conflicting with their own gameplan.
In some ISL and ACL games, teams found it relatively easy to clamp down on the Indian wingers and isolate them. Unpredictability in form of their starting striker, Igor Angulo is also a concern. Although Diego Mauricio has stepped up more than once to ease that burden, a direct winger is the need of the hour.
Mumbai City would be looking for a player that can not only get into threatening positions and have a shot on goal, but be able to dribble and create chances as well. In short, they would potentially be looking for a complete forward. ATK Mohun Bagan's Michael Soosairaj can be scouted, but his injury bouts remain a genuine area of concern. Despite that, the winger-turned-wingback has a locker full of five-star skills and a good eye for goal.
More feasible options would be Hyderabad's Nikhil Poojary or Aniket Jadhav or even Odisha's Jerry Mawihmingthanga. Aniket Jadhav and Nikhil Poojary will be reluctant to leave after a title-winning season with Hyderabad FC. However, they both have the direct style of play Mumbai City should be looking for.
While Jadhav has been the more effective one, Poojary can also contribute to attacks on all aspects. Jerry's three goals, however, eclipse the turnovers of the Hyderabad FC duo. Mumbai City would also remember his goalscoring feats, quite painfully. The winger had been nominated man of the match in Odisha's 4-2 win over the Islanders.
For more football updates, follow Khel Now on Twitter, Instagram and join our community on Telegram.