Premier League
Players who have scored back-to-back Premier League hat-tricks 
Only a few in history have completed this landmark
Several strikers across top European leagues have scored goals for fun and received a lot of appreciation, but it's different when you score hat-tricks. And scoring hat-tricks in the Premier League, which is viewed as the toughest League in Europe, is one of the best feelings for a forward.
However, netting back-to-back hat-tricks is a phenomenal feat in the Premier League, and you will be hailed for months. And if we make a list of players who have reached this watershed moment, there aren't many, six to be exact, after Haaland's recent trebles in a row.
We take a look at the players who attained this almost-impossible feat.
6. Les Ferdinand
The first player in English Premier League history to score trebles in two consecutive games in the space of three days. His first hat-trick came against Nottingham Forest in April 1993, when QPR were 3-2 down, and Ferdinand took the game by the scruff of its neck and turned it around.
Two days later, QPR faced Everton, and the Toffees were favorites to win. However, Ferdinand had other plans and snatched victory for his side with another hat-trick in a 5-3 victory. Ferdinand created history by becoming the first player in Premier League history to score consecutive hat-tricks.
5. Ian Wright
Another iconic player who made a name for himself in the Premier League with his goal-scoring abilities was Ian Wright. The Arsenal legend was an imperative member of the club's history, and scoring goals was part of his routine.
His first hat-trick came against Ipswich Town at Portman Road, where Arsenal won 5-1. Wright was the star of the game and deservingly bagged three goals. Wright's striking potential was on display once again at Southampton, propelling Arsenal to another 4-0 convincing victory with another hat-trick.
4. Didier Drogba
He is a player who came from one of the most easiest leagues to prove his abilities in the Premier League. Many expected him to take time to adjust to the tempo of the Premier League, but the Ivorian adjusted pretty quickly.
He went on to become Chelsea's most influential player in history. Drogba became the third top-flight player in a decade to score a treble, but in a very strange way. Drogba ended the 2009-10 season with a hat-trick in an 8-0 win over Wigan and began the following season with another hat-trick in a 6-0 thrashing of West Bromwich Albion.
3. Wayne Rooney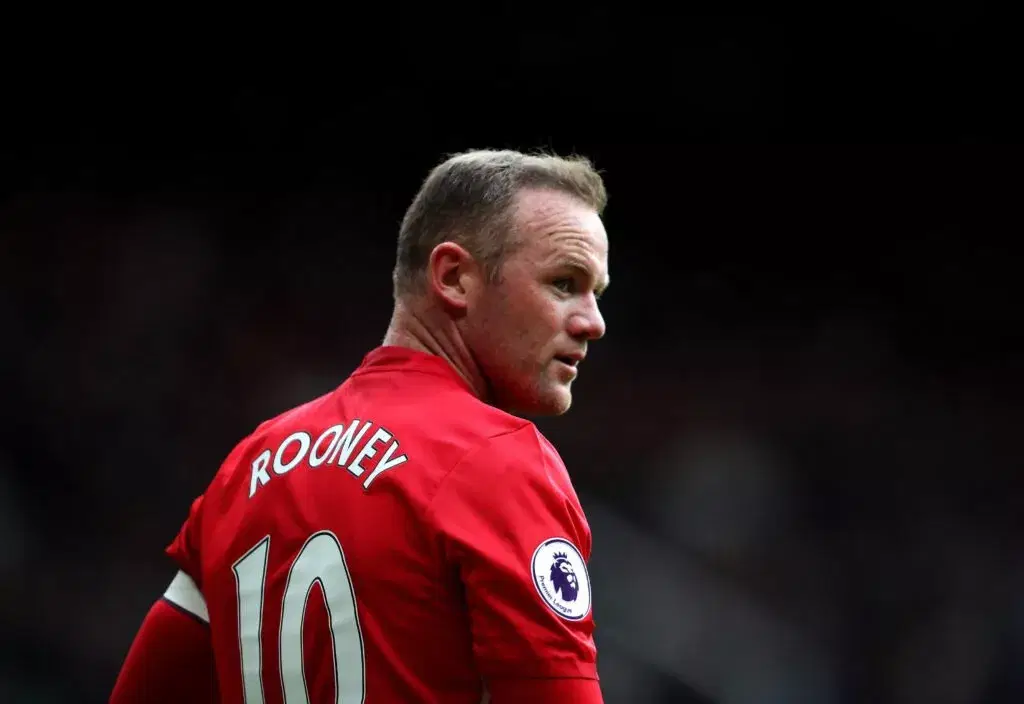 Rooney had a fruitful 2011-12 season, scoring many goals. Starting the season with back-to-back hat-tricks, he made the Red Devils' go gaga over him. The first treble came against Arsenal in one of the most iconic Premier League games when United bludgeoned the Gunners 8-2.
His following three goals came at Bolton, where Manchester United steamrolled the Wanderers 5-1. The former Everton player scored 27 goals, ending the season as second highest-scorer after Robin van Persie.
2. Harry Kane
Kane has always been the most clinical finisher in the Premier League, evidenced by his goals. He joined the elite ranks when he scored three goals in two games in a row.
Kane dominated the 2016-17 season and demonstrated his abilities against Leicester and Hull. Kane struck four goals in a 6-1 win over Leicester before adding three more in a 7-1 thumping of Hull City. The England talisman finished the season with 29 goals in 30 appearances with the season's best goal-per-game ratio.
1. Erling Haaland
No player in football has adapted to the Premier League faster than Erling Haaland. The Norwegian, highly regarded for his penchant for scoring goals, became the first-ever Premier League player to record nine goals in his first five games, surpassing Aguero's record with a treble against Nottingham Forest.
The 22-year-old made an immediate impression by scoring three goals against Crystal Palace as City came from behind to win 4-2. Three days later, Haaland delivered yet another hat-trick in a 6-0 mauling of newly promoted Nottingham Forest.
The former Borussia Dortmund forward has now scored 10 goals in six games, breaking numerous records. He was asked how he would adjust to Guardiola's approach, but now his goals have provided all the answers to the media.
For more updates, follow Khel Now on Facebook, Twitter, and Instagram; download the Khel Now Android App or IOS App and join our community on Telegram.